You go in and out of your kitchen every day. You see the same old cabinets, the same old dishwasher, the same old faded linoleum floor, every single day. One day, tired of the status quo, you decide that it's time to fix that kitchen and take on a kitchen remodeling project!
A kitchen renovation is one of the more heart-pounding home improvement adventures. Take the heart of the home out of commission for a few weeks and you'll feel some stress. The outcome can be hugely satisfying, however. The kitchen is where you entertain, it's where your family gathers, and it's where your kids' memories are being made right now. Everything functions better when your home has a good heart.
The average American kitchen is much more than just a place for cooking and eating. A recent Gallup poll showed that only 24% of the 14,000 people surveyed used the kitchen strictly for those purposes. Other common uses included family discussions (35%), socializing and entertaining (35%), hobbies (16%) and playing with children (15%). Note: the results add up to more than 100% because people were not limited to one selection.
And while we spend the largest amount of our time at home in the bedroom – because that's where we sleep – an international survey conducted by Gallup found that when it comes to waking hours, the room we spend most time in is the kitchen. That's why we owe it to ourselves to create a space that's a joy to use rather than a source of frustration.
What do you envision as your dream kitchen?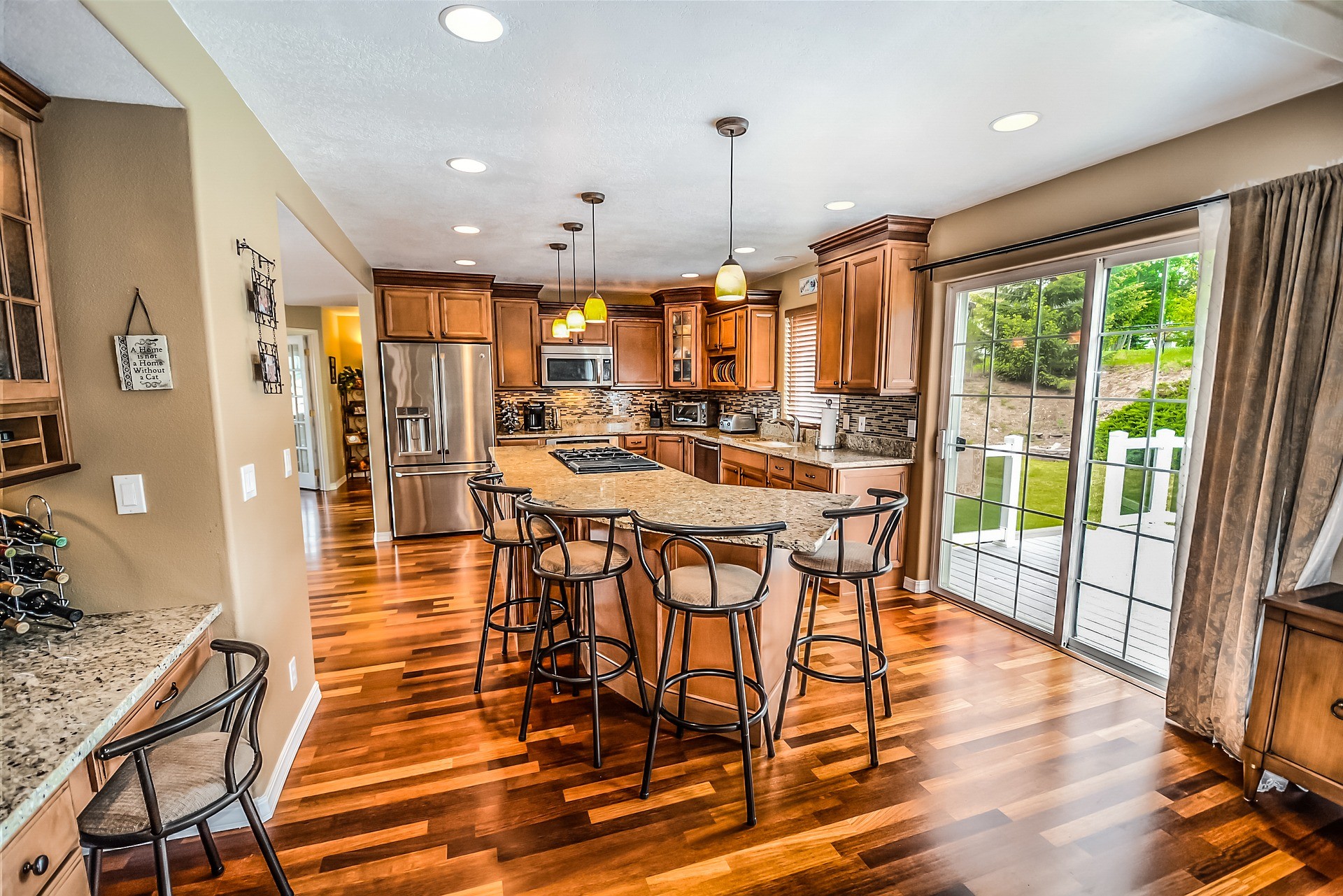 For most people, the first answer is, "This kitchen I just loved in Country Home" (or insert your favorite magazine/TV show).
When it comes to decor, it's true in general that your kitchen remodeling should include styles and colors that make you happy, and there is no "right" answer to how a space should look. That's still true in the kitchen with one caveat: a major chunk of a buyer's perceived value of your home based on the kitchen. If you plan to stay in your home a long time, by all means, go for that uber-modern industrial design aesthetic in your center-hall colonial. Just understand that the financial stakes are higher in kitchen remodeling decisions than in other areas inside your home, and some home sales can happen sooner than planned.
Style is obviously an important consideration of a kitchen remodel, but it's just one factor. You also need to consider how your kitchen will fit your lifestyle. How do you need your kitchen to function? Do you have enough space? Enough storage? Does your kitchen work as hard as you do?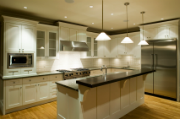 Beyond collecting clippings of magazine kitchens, ask your friends what they like and dislike about their kitchen spaces. Go on home tours in your area to get a sense of local solutions for things like recycling. Ask questions at the local home improvement store. Heck, call our radio show 24/7 at 1-888-MONEY PIT and ask us! Keep notes on things you learn about, and then Google them to learn more. Just as you have a file of design ideas, start racking up ideas that'll help solve the problems of your everyday life.
Take notes on your current kitchen space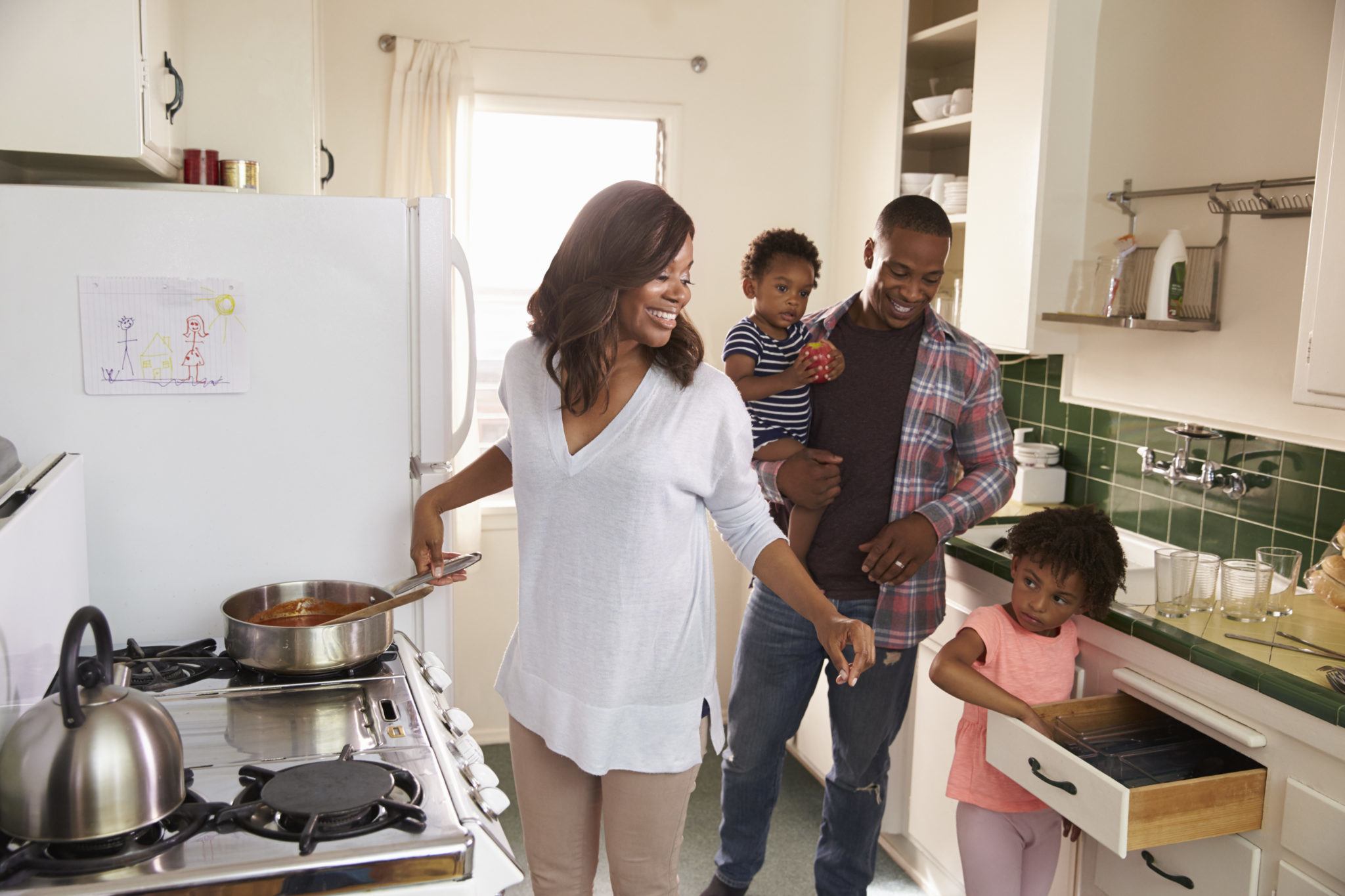 Then it's time to gather some key data that will give you important insights into how your kitchen layout and setup could be improved. Post a sheet of paper on the fridge, and ask family members to record kitchen traffic jams and accidents as they happen. At the end of the week, review the record and see what it suggests.
For example, did the kids report bumping elbows during their turn to make dinner? That means you need a solution that increases your workspace so there is enough room for everyone to work. In the morning, did you and your spouse find yourselves locked in a dance pattern as you headed for the coffee maker and they made a beeline for the smoothie machine? That means you need to organize your kitchen more effectively for how you use it and when.
More useful information to collect: Jot down the condition, age, usable (or, perhaps at this point, unusable) features of every major appliance, and note any possible additions that would help to clear up traffic for the family, such as an ice maker in the fridge or a warming drawer for entertaining.
Using your file of magazine clippings and your field research, think about new ways you'd like to use your kitchen. Maybe you can expand the phone zone into a mini office center and homework perch. If you give up that set of cabinets, can you open up easy-to-access pantry space where you can actually reach your party trays, backup china, and chafing dishes?
Based on all your observations about what does and doesn't work in your current kitchen, as well as the great space-saving and organizing ideas you've borrowed from your inspiration sources, you'll be able to put together plans for a kitchen space that meets your needs and can truly serve as the heart of your home and a hub for family activity.