One lucky winner is chosen weekly!
Attention all fans of the Money Pit Home Improvement Podcast! If you're a dedicated listener who enjoys our show, here's an incredible opportunity for you. We're thrilled to announce a special giveaway where you could win a copy of our book, 'My Home, My Money Pit | Your Guide to Every Home Improvement Adventure.'
To enter the giveaway and support our growing podcasting community, all you have to do is leave a rating and review on Apple Podcasts! By taking this simple step, not only will you help us expand our reach, but you'll also have a chance to receive a fantastic prize.
IMPORTANT: Once you've left us a review, please email us at [email protected] with a screenshot of your review to be entered into our weekly book drawing!
How To Leave A Review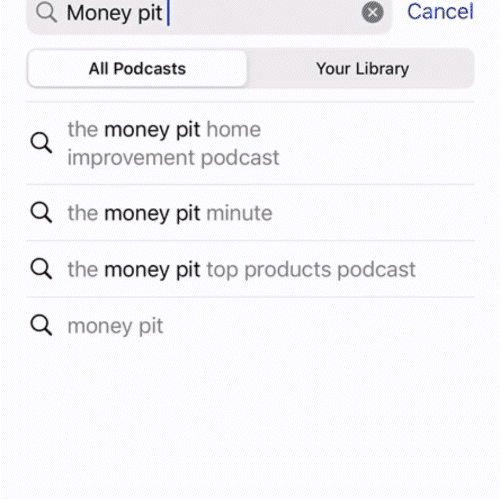 1. Open iTunes, making sure you are logged into your account.
2. Find "The Money Pit Home Improvement" podcast either in the homepage or search bar.
3. Click on the podcast page, and scroll down to "Ratings & Reviews."
4. Click the "Write a Review" button at the bottom of the page.
5. A pop-up will appear for your review — select a star rating for the podcast (five stars is the best).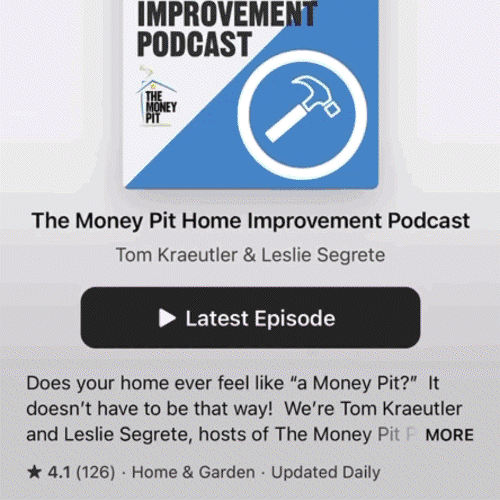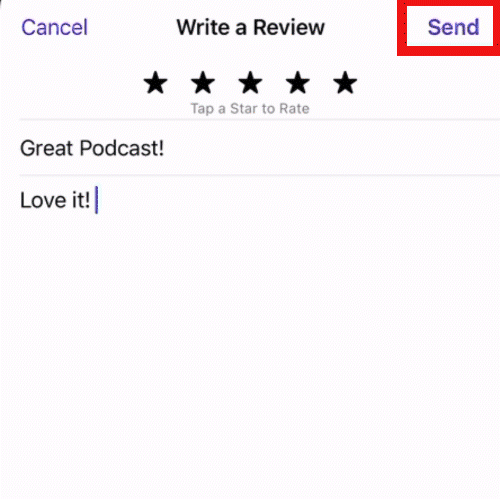 6. Provide your thoughts about the podcast in the text box. You can mention specifics about the content, production, or overall experience of listening.
7. Once you've finished writing your review, click the "Submit" button.
8. You'll see your review appear on the podcast's page, alongside other reviews.
Fan Favorite Reviews
Check out some recent reviews from fans to get an idea of what others have said.
Always a Great Listen
"I love this show! I learn so much from it. I recommend this podcast to anyone who likes to take care of their spaces. 🥰"

Helpful For New Homeowner
"Extremely helpful podcast for new homeowners and people that are activiely doing DIY projects on their 'Money Pit'.

Entertaining and Helpful
"This is a great program. Keep up the good work! Very funny and helpful. I appreciate the banter."

Latest Episodes