Garages are often thought of as dark, dingy places that collect dirt from your car and are difficult to keep clean. However, with a little bit of work, and the best garage floor, you could create your own innovative garage that you will actually want to spend time in.
One of the most important parts of transforming your garage is flooring. Most garages have floors made of concrete that are traps for dirt. As your car comes in from outside, grime, mud, and salt that was on your tires get tracked onto your garage floors. And don't forget about oil drips, chemicals, and moisture. And the worst part is, there's no easy way to clean it and prevent stains and deterioration. However, there are a lot of garage floor options that can make a huge difference. In general, there are two types of flooring options, coatings, and coverings.
Garage Floor Coatings
Garage floor coatings include a variety of garage floor options like stains, floor paint, epoxy paint, and sealants. These tend to be an inexpensive solution, especially if you decide to do the project yourself. Coatings can protect against corrosive elements like road salt, stains from oil, and moisture damage, but if you have moisture beneath the concrete, a coating may not stick to the floor. Adding a protective coating is needed when designing your innovative garage.
To apply a coating, first follow the coating manufacturer's instructions for cleaning the old floor, and take the time now to repair any cracks or other damage.
Garage Floor Coatings: Paint, Stain or Sealer?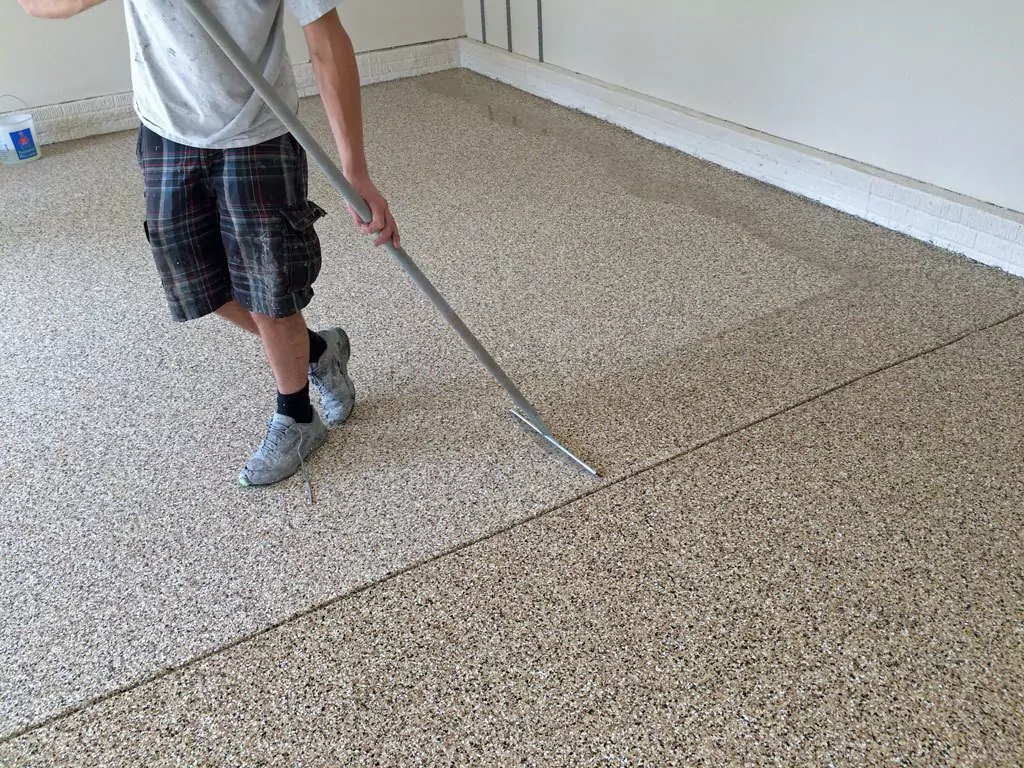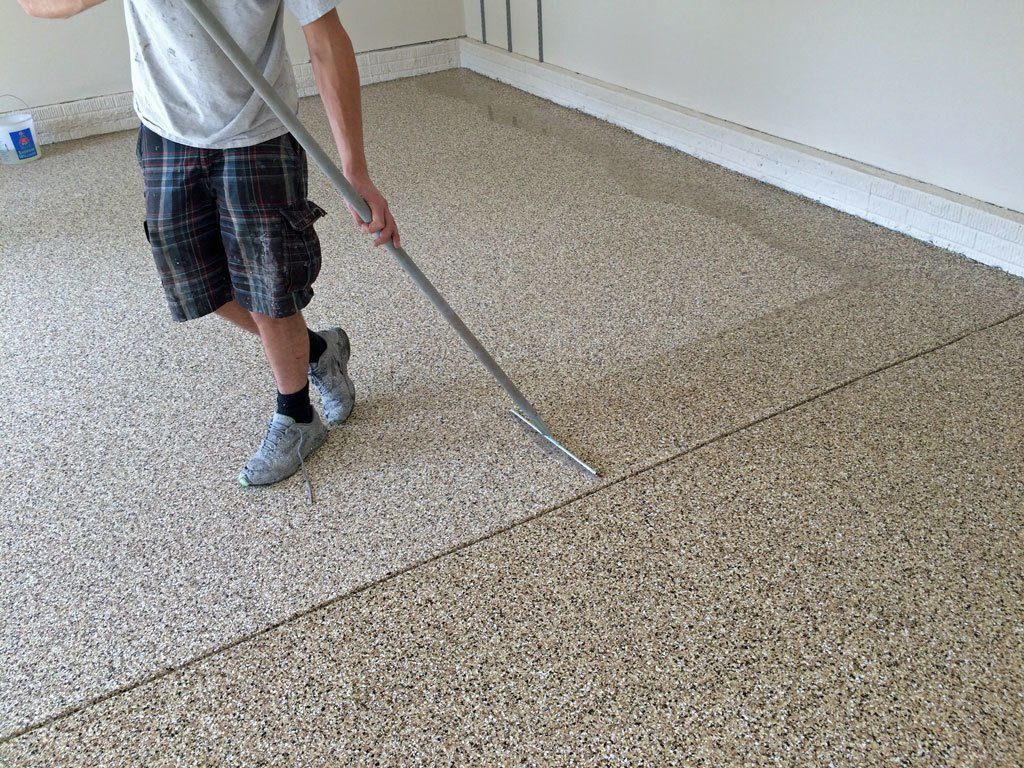 Floor paint is the most inexpensive choice and comes in latex or oil varieties. It doesn't stand up well to chemicals, though, and needs to be touched up occasionally.
Stain doesn't chip easily like paint does, and simply creates a thin coating that will let your floor show through. This isn't great for heavily stained floors.
This isn't so much a finish as it's really just designed to reduce the absorption qualities of concrete. It offers a clean look but isn't as tough as other options, and won't stand up to hard use.
Epoxy is like regular paint, but it includes a hardener, so it dries tough, and will not chip or peel away. Epoxy can be easily wiped clean and will stand up to a lot of abuse, which is why this is bar far the preferred coating to use. It's also available in a wider range of colors and many off "color chips" that can be added to the surface which creates an attractive finish and helps hide the dirt.
Best Garage Floor Coverings
Coverings are garage floor options that are much tougher than coatings. They also tend to be more expensive. It's easy to install coverings by yourself, and there are a lot of options available:
These come in a wide variety of patterns and colors and can add character to your garage. They are able to stand up to heavy loads and are made from heavy-duty plastic. They are easy to wipe clean, and resistant to chemicals. To install, you just need to line up the tiles and snap them together!
Recently, we did a complete garage floor makeover of our own Money Pit shop using LockTile, and impressive product that delivered beautiful and durable results. Check out the time-lapse video of the project here.
You can purchase roll-out mats that can be installed in a matter of minutes, and are easy to clean. Though these mats are durable, they can still be damaged by sharp objects and hot temperatures. They can be slippery when wet, though, so if you live in a wet or snowy climate these might not be the best options.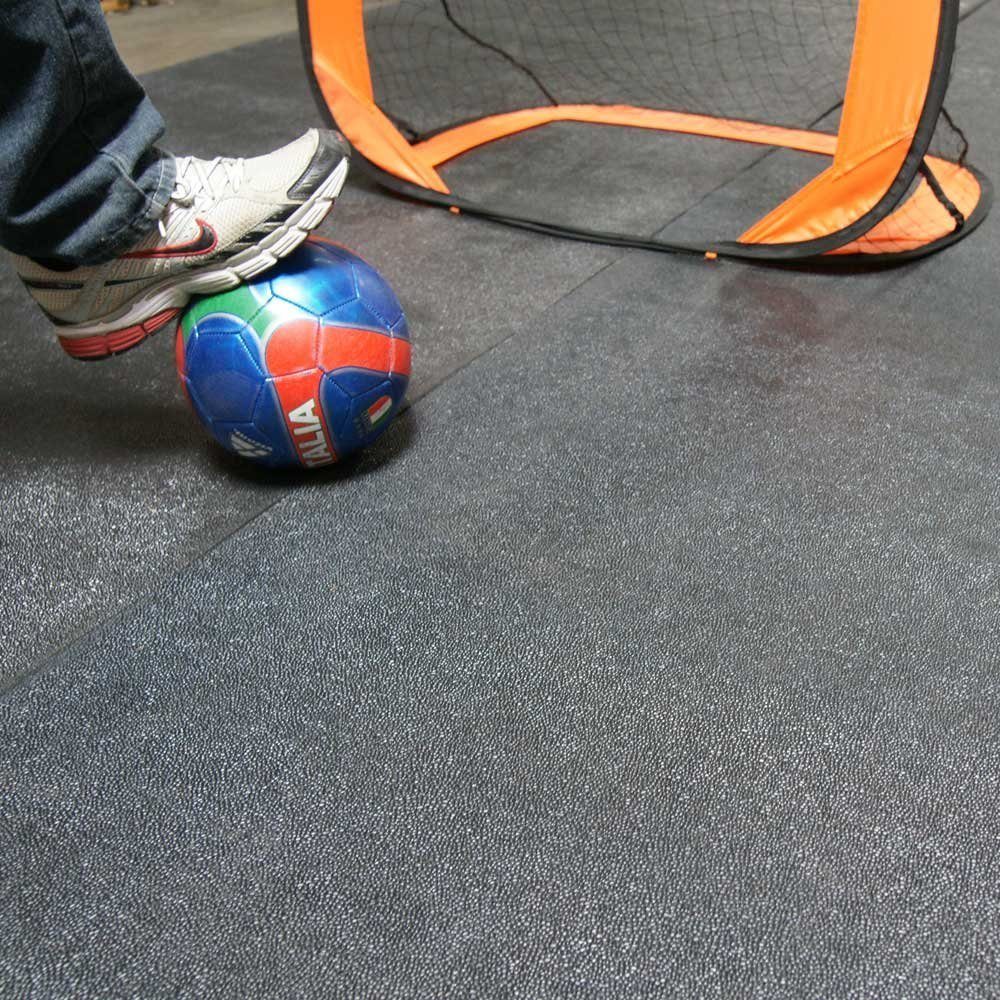 After your floor is complete, you can finish the job with garage shelving units, a workbench, and light fixtures. Whichever one of these best garage floor options you choose, you'll have a more innovative garage in no time.