It's time to stroll around your home and find ways to efficiently improve your home organization, improve household traffic patterns, and dump the clutter that adds stress to your life and wastes energy. These tips can help.
Getting your home organized doesn't have to be accomplished in a single day to be successful. Instead of rushing through a home organization project, go room to room over a period of several days. Spend a set amount of time in each room to take inventory, sorting and removing what's no longer needed. Plan purchases of home organizational items and installations that will efficiently organize what remains of the inventory.
With a little thought and muscle, you can create a more enjoyable home environment and quite possibly have your most organized year yet. Here are a few home organization tips for your de-cluttering crusade:
Be a guest in your own home
In living spaces that are used the most, take a step back and consider how a guest might view the room. There's a fine line between "lived-in" and disorganized, and the amount of clutter is what tips the balance one way or the other. Remove anything that isn't used or needed daily, and use storage containers for the items that tend to be free-floating.
Make home organization a destination
Set up easy-to-use home organization centers at key points in the home, such as entryways, mud rooms, and laundry areas. If you don't have an entire room designated as a home office, carve out a small but functional space in the kitchen or elsewhere to be used for managing mail, making phone calls, and Internet access.
A place for everything, and everything in its place
Furnish rooms with wall systems that can accommodate shelves and drawers, and add clever double duty pieces, like ottomans with cushioned tops that can be removed to reveal handy storage.
Look up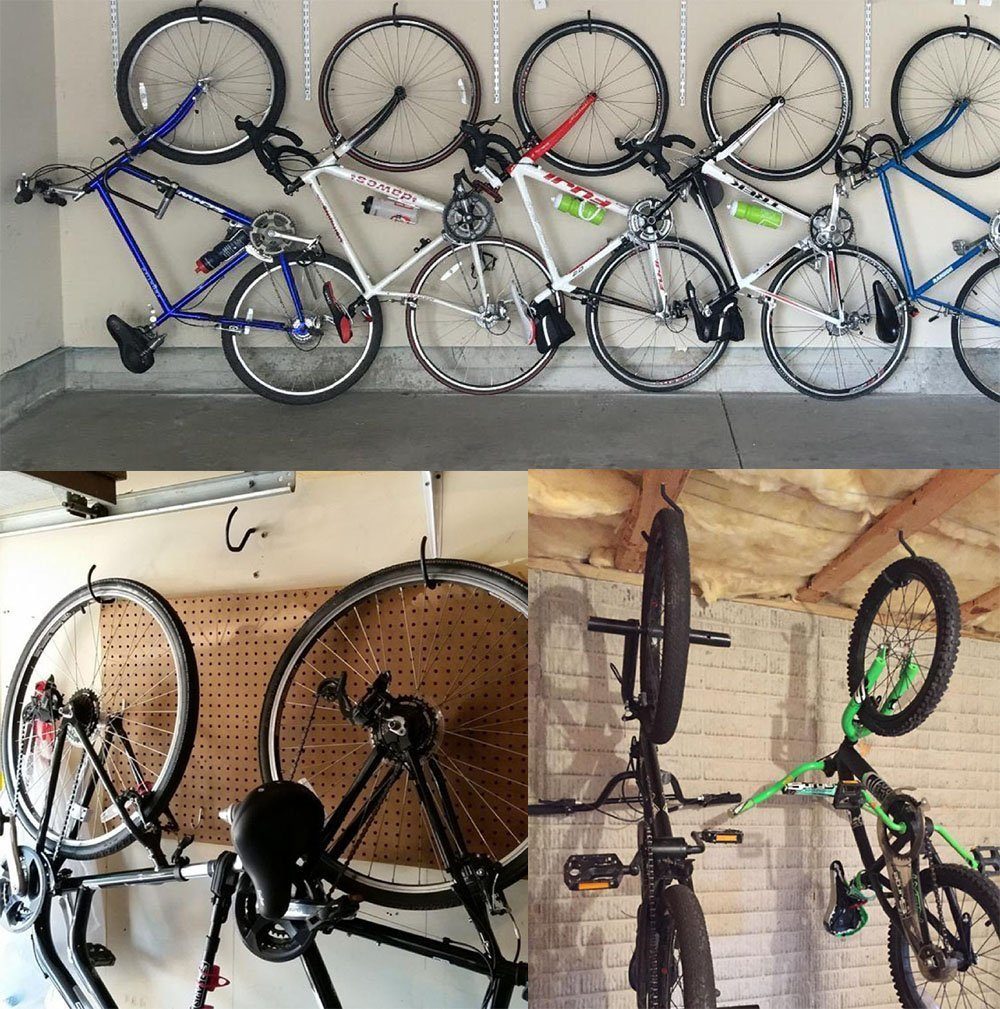 When searching for storage places, don't neglect the area above your head. Many manufacturers make storage systems that capitalize on space overhead for storage of bicycles or boxes, especially useful in a garage. Racor, for example, has a cabling system that allows easy storage of one or two bikes, as well as a HeavyLift platform system that can safely raise 16 square feet of storage weighing up to 250 lbs into unused space overhead.
Tips to display your home organizational flair
As you load up those wall systems with your must have belongings, take care to arrange visible items in a way that showcases a soothing selection rather than impending overflow. Again, think like a guest; does that shelf of DVDs say "eclectic movie library", or "there's no way I'll ever get around to watching all of these"?
Profit from the results
When setting apart the items you can do without, consider selling or donating anything gently used or collectible. Team up with neighboring organizers for a yard sale, set up online auctions, or, if you happen to itemize your deductions, donate clothing, furniture and books for a break at tax time.
These home organization tips will free up your time for other home improvement projects on the horizon, and you'll spend less time on finding places for items that will now have a place to call home.