If home is where the heart is, the kitchen is clearly one of the vital organs that convert a house into a home. So it is no surprise that kitchen remodeling is among the most popular remodeling projects tackled each year.
Not only does updating your kitchen breathe new life into your home, it also adds value to it should you decide to sell. According to Remodeling Online's 2020 Cost vs. Value Report, even a minor kitchen remodeling project will return an average of 78% of its cost when it comes time to sell the home.
Any home improvement project can be complicated, but major kitchen makeovers can turn your life upside down, not to mention all the fast food pounds you'll put on waiting for that kitchen to welcome you back in!
To avoid the indigestion and home improvement hassles, it makes sense to break down the remodel into smaller projects that can be completed independently of one another. Not only does this make the kitchen reno more manageable, these smaller changes can have a big visual impact and cut down on the need for more major makeovers.
Here are the key ingredients you'll need to cook up the kitchen of your dreams.
Fantastic Kitchen Floors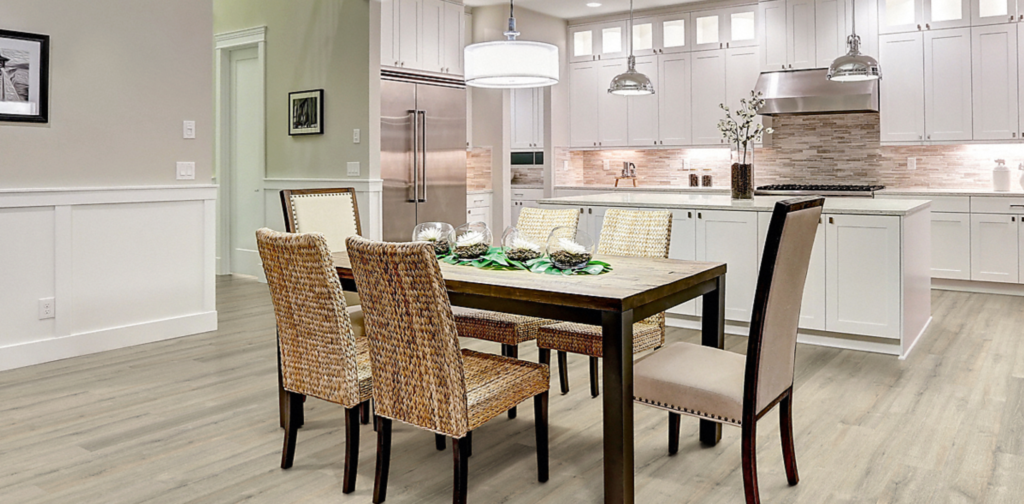 New flooring alone can totally change the look of a kitchen and is easily installed with little impact on family life. But the kitchen is a challenging environment for floors. Not only are kitchens high-traffic spaces for people and pets, there's plenty of opportunity for small spills and bigger floods. Fortunately, there are a wide variety of beautiful, affordable, durable and 100% waterproof flooring options to choose from.
One of the best options for kitchens, baths or other wet or damp place is LL Flooring's CoreLuxe Engineered Vinyl Plank. EVP combines the durability, comfort, and waterproof features of vinyl flooring with the authentic look of hardwood.
Constructed with an innovative rigid core that clicks together with ease, EVP is a solid choice for DIY'rs and stands up to heavy traffic, busy families, and pets.
One of the newest LL Flooring EVP styles, the CoreLuxe Pacific Coast Oak Chevron features the detailed chevron-style patterned planks that easily click together for fast and easy installation.
The light brown oak look recreates driftwood's sun-bleached style and can bring a modern, relaxed decor to any space, and would be an impressive addition to a kitchen.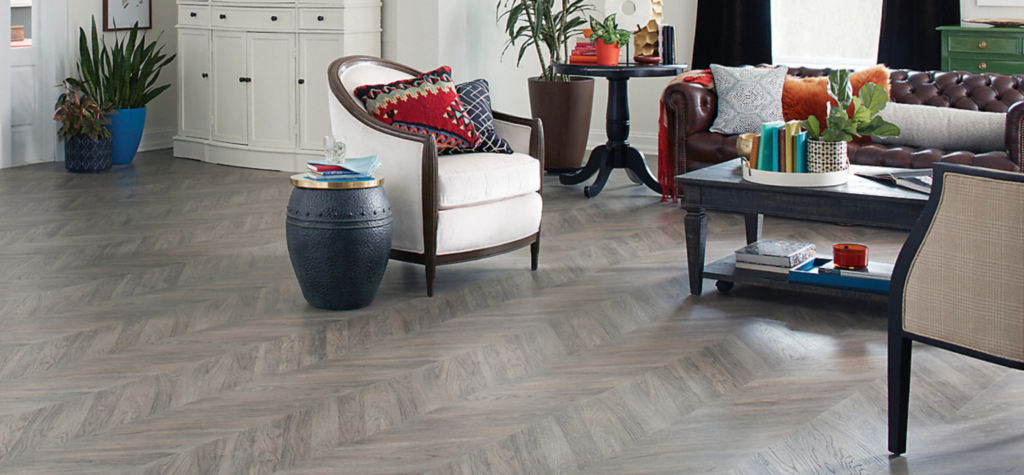 Replace the Kitchen Countertop
Kitchen countertops create bold statements and become the feature point of the entire kitchen design. Changing the kitchen countertops is a simple way to make a big change that can be completed in a short time frame with little impact on family life. Kitchen countertop materials can vary as much in price as they do in style.
Granite is the most popular choice for kitchen countertops; it can handle a hot pan, is very durable, and just looks great. If you want the dimensional stability that natural stone has to offer but want a bit of a break on the wallet, then opt for engineered stone. Engineered stone is made from quartz, comes in a large variety of colors and is a nonporous surface that resists stains and scratches that is easy to maintain.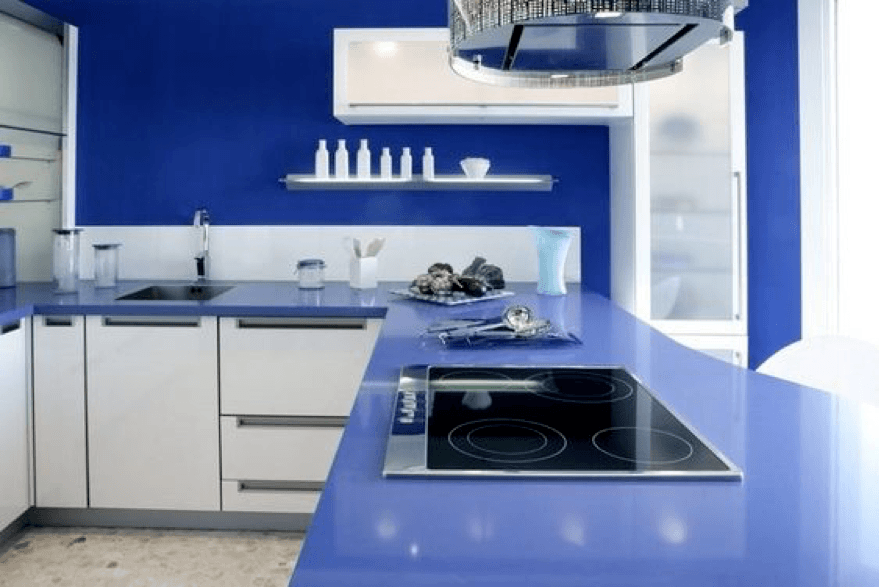 Laminate countertops are the most cost effective and are available in standard sizes at your local home center or can be fabricated to match your unique space. For the best results when having countertops made for you, the fabricator should make a template of your existing walls. Homes are never square and having a template is the best way to make sure the new top fits your old walls.
You can also have the elegance of a real stone top and the affordability of laminates by resurfacing dated, drab tops with the SpreadStone Countertop Kit. SpreadStone is a real stone solution that is rolled on. Application is a fast and easy DIY process that can be completed in just one weekend, and results in a durable, stain resistant surface with the design elegance of real stone.
Ceramic tile is another great choice for your kitchen countertops and it doesn't have to end there, you can continue your tile up to the backsplash for a whole new look. Tile is inexpensive, can be installed by a homeowner and is easy to maintain. To avoid the hassles of cleaning grout, choose darker colors, seal the grout right after you are done and use grout with an anti-microbial additive that resists mold growth. Countertops can also be made of butcher-block, stainless steel, and even concrete.
Keep the Kitchen Cabinets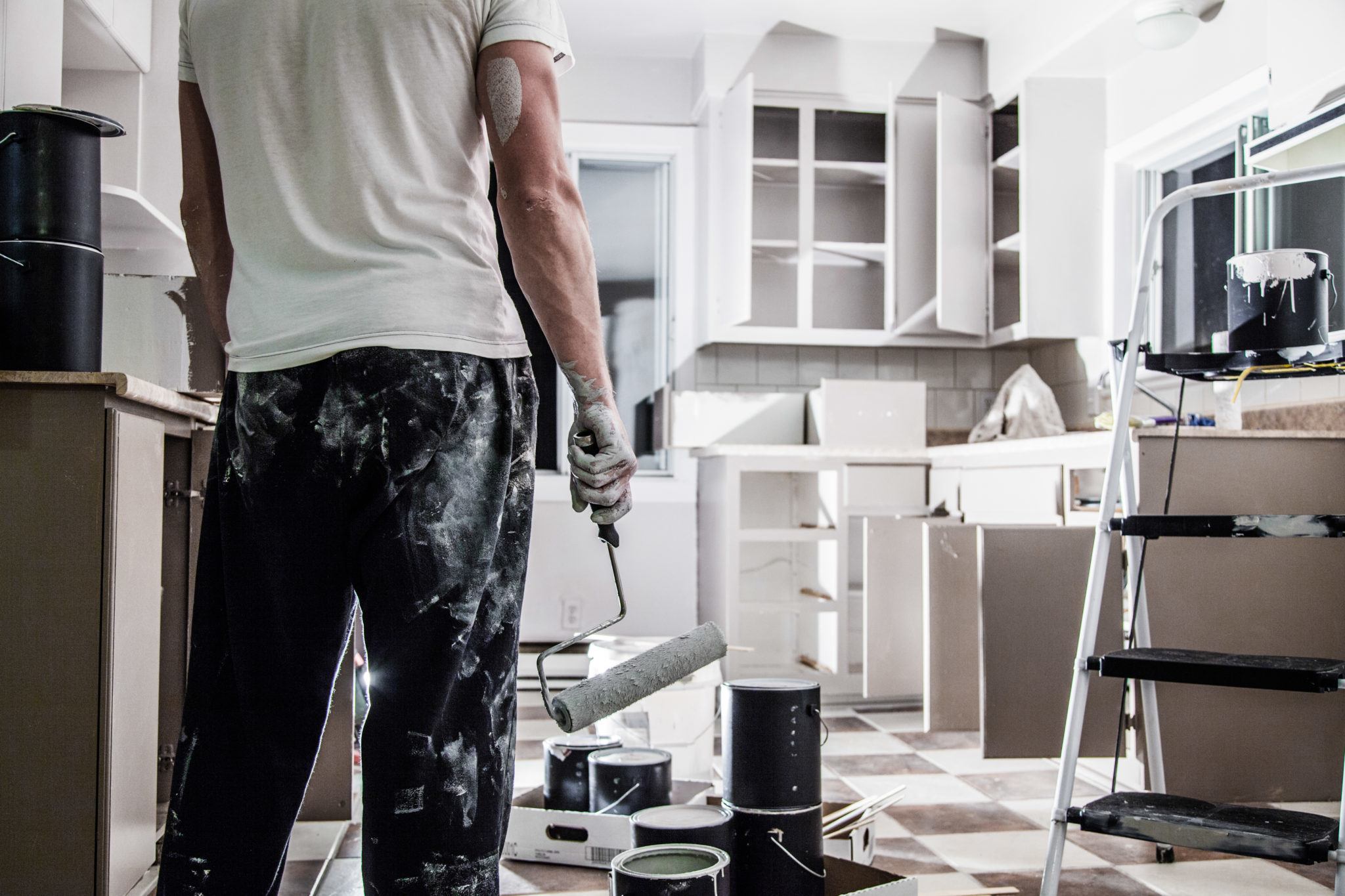 Kitchen cabinet replacement is one of the most expensive parts of a kitchen remodeling project. But in many cases, you can create an entirely new look to the kitchen by giving those cabinets the love they deserve.
If your cabinets are in good shape but you just are not thrilled with their finish, you have many options to change their appearance. You can strip off the original finish and stain them any way you like. Stain colors are not limited only to the brown family; they can be tinted just about any color of the rainbow. Be sure that when you put a topcoat on them you select one that does not yellow; this is especially a problem in the kitchen.
Painting your kitchen cabinets is another great option. In fact, solid color cabinets are more popular than ever now, even when all the cabinets are being replaced. Crackling is a beautiful effect for cabinets, especially if you use a bright color which will pop under a more neutral tone like off white. Another way to update without major expense is to purchase new cabinet doors. These provide an instant facelift for your kitchen and you can even sub in some with glass panels to highlight your favorite kitchen pieces.
Finally, don't forget about the simplest of kitchen remodeling projects – replacing the kitchen cabinet hardware! Small changes like new door handles and drawer pulls can make a huge difference in the overall look of the kitchen. Most home centers stock a huge variety of handle designs and styles, as well as a number of others which are available by special order.
Recharge Kitchen Remodeling

with Energy Efficient Kitchen Appliances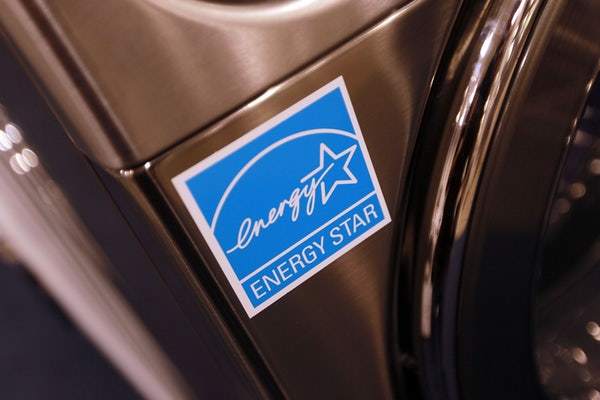 The "dated" look of kitchens can often be traced to the appliances. Just like cars, appliances reflect the style of the day and changing or repainting can make a kitchen appear 20 years younger, especially if you repaint the walls to match the new colors.
Although your kitchen appliances may look the same from the outside, there are many differences 'under the hood'. When replacing, choose an "Energy Star" rated appliance. This designation means the appliance exceeds the Department of Energy guidelines for efficiency by at least 10%. Not only will you save money on your energy bills, you may be eligible for rebates from your local energy supplier as well.
Add Faucets That Step Up Style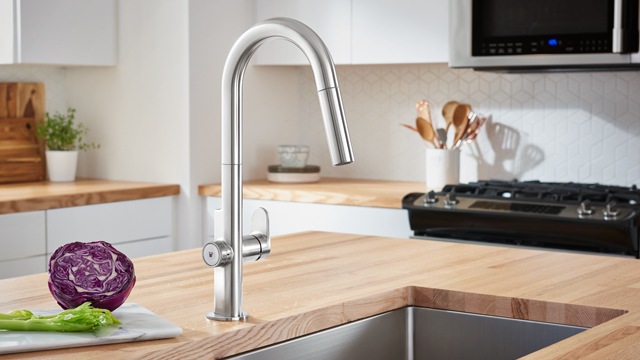 New faucets can be a highlight in an otherwise dreary looking space. Kitchen faucet replacements are also fairly simple plumbing projects for a DIY'r to handle. Today there is an amazing array of styles to choose from including high-arch faucets with built in sprayers to hands free models that are easier to use and much more sanitary for your family's health and safety.
Plus, today's new faucets are virtually all WaterSense certified, meeting the Environmental Protection Agency's mandate for performance and water conservation.
Update the Kitchen Lighting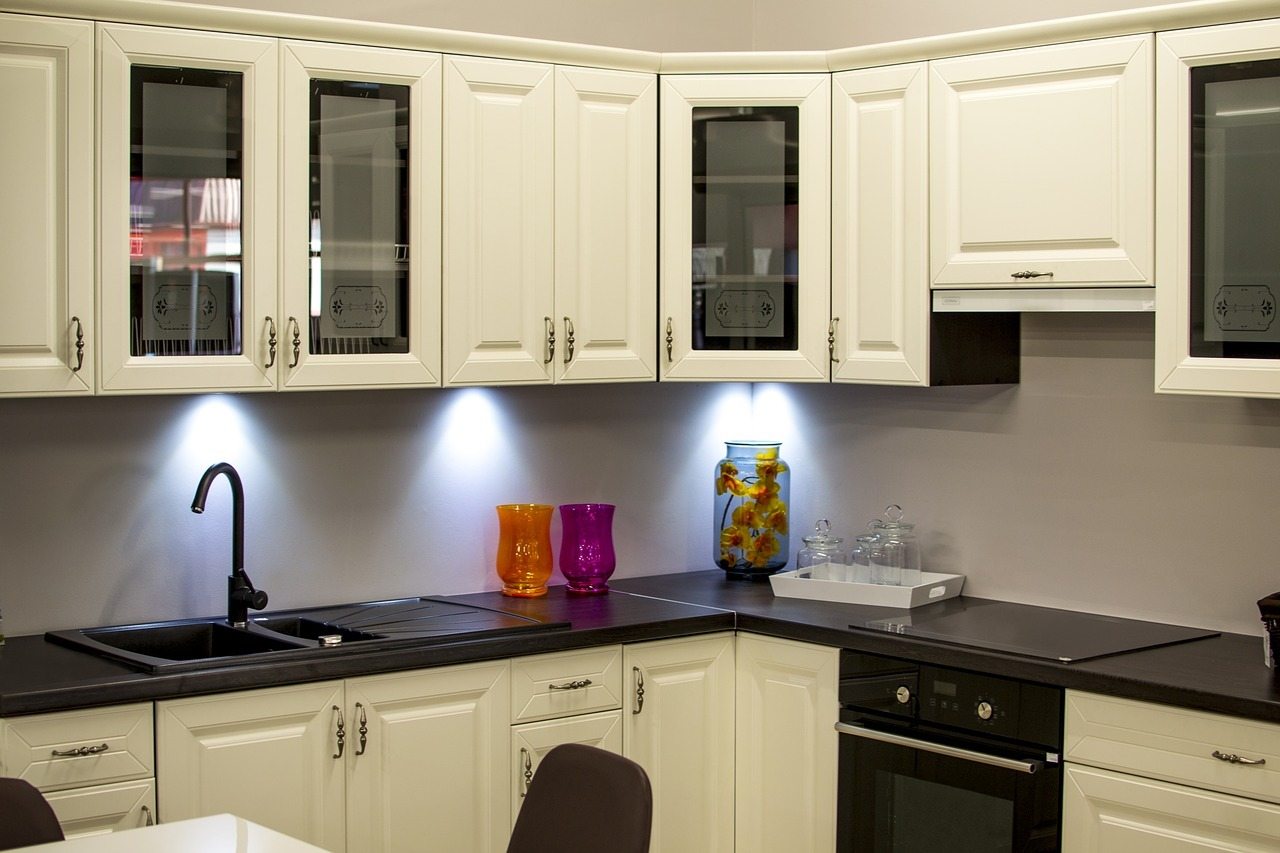 Lighting is just as important in the kitchen as any other room of the house. You have more kitchen lighting options than just recessed cans. Track lighting is a great choice for the kitchen and it doesn't have to look bulky and awkward anymore. The tracks can be anything from a thin cable with beautiful beaded shades hanging above your island or a bendable metal track with lamps that spotlight artwork or bathe the room with light.
Dimmers are another easy-to-install kitchen remodeling option that work well to deliver just the right amount of light depending on your mood. With a dimmer, you can keep the lights at full brightness while preparing your meal and put them down low when entertaining. LED strip lights can be added underneath your upper cabinets to put the light where you need it most in your prep area.
Style Kitchen Windows with Swag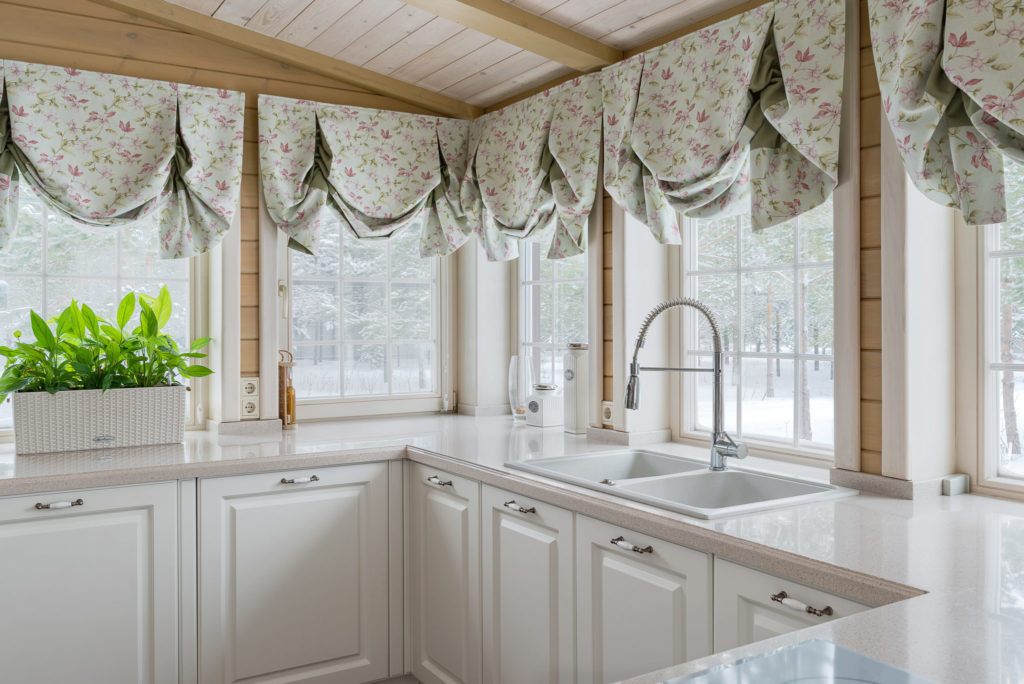 Windows are always a focal point in the kitchen. Since privacy is not as much an issue, you don't have to cover them up. Swag curtains are a great option for kitchen windows and don't always require sewing. These versatile top treatments can be accomplished in a variety of ways. Swag occurs where fabric balloons down over the upper middle portion of the window. They can have one or more swags and fabric that drapes down the sides of the window frame. The fabric does not even need to have a pocket; you can just drape it decoratively over the rod if you like.
No matter what your budget, kitchen remodeling can be affordable and fun! From floor to ceiling, with a little creativity, you can add sizzle and spice; and cook up the kitchen of your dreams!