Money Pit Media
Solutions for Home Improvement Brands
Content That Engages
Money Pit Media attracts active home improvers who are continually investing in their homes. Tom and Leslie connect your brand to their engaged audience by creating and publishing content across multiple platforms they will listen, watch and act on.
Audio
Integrate your messaging into our "appointment-listening" national weekly radio show and popular podcast garnering 3.8 million impressions per week.
Video
From custom webisodes to co-op media tours to expert spokesperson talent, Tom and Leslie are seasoned on-camera veterans of more than 1,000 TV interviews.
Digital
Your brand presence can be anything from a display ad to custom content on our website, our weekly newsletter and our social communities.
Native
Money Pit Media can produce expertly authored articles, tip series sheets, podcasts, videos, how-to-buy guides and more.
Live
Add Money Pit Media to your in-store event or other activations and leverage our platforms to attract an audience.
Social
Our influencers amplify the digital footprint of your brand through strategic sponsored social posts driving awareness and ROI.
Areas of Expertise
Rooted in their love for all things home-related and backed by unmatched expertise, Tom and Leslie engage their audience with insights and advice that inspires action. These talented influencers cover every area of the home, inside and out.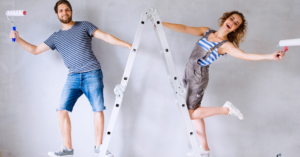 About Our Audience
Indexed against homeowners nationally, the Money Pit Media audience is four times more likely to purchase home improvement products once a month or more often. No house flipping here, just real advice to real homeowners on a continual quest to make their homes the best they can be.
72%
Engaged & Qualified
Seek information to guide home-related purchases
48%
Purchase Home Improvement Products Monthly or More Often
4X national average!
30%
Tradesman
Self or family works with tools for a living
93%
Own Home
Actively improving and investing
53% Male
47% Female
Strong female presence
63% 25-54 yrs
72% 36-64 yrs
48% 45-64 yrs
Spanning multiple generations
Reach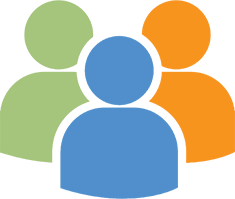 45.7M
Average Impressions
Per partner Campaign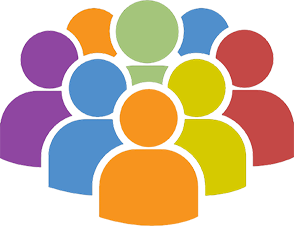 1B
Total Impressions
In the Past 12 Months
550,000+/mo
Podcast Impressions
39,000+/wk
Newsletter Subscribers
105,000+
Social Media Followers
2M+/mo
Website Impressions
Brand Partnerships
With a solid understanding of how homes work and how to make them better, Radio & Records calls Tom and Leslie "All Star Weekend Warriors." Money Pit Media will create custom brand partnerships that leverage the special relationship Tom and Leslie have built with their community to tailor a campaign that meets your marketing objectives.
New Product Launch
Drive excitement around your next launch with help from Money Pit's expert hosts.
← Swipe to scroll →
Brand Awareness
Raise your brands profile through high-frequency vehicles aimed at a target audience that's ready to purchase.
← Swipe to scroll →
Native Advertising
Showcase your brands expertise though integrated content created just for your brand.
← Swipe to scroll →
Lead Generation
Drive qualified sales leads through a wide variety of media channels.
← Swipe to scroll →
Social Buzz
Leverage Money Pit Media's influencers to create buzz and drive engagement matched to your exact demographic.
← Swipe to scroll →
Some of our Advertisers
"The Money Pit has driven awareness and sales for Generac's standby and portable generator products. Tom and Leslie are creative and effective partners that know how to engage and inspire their growing audience of consumers interested in improving and maintaining their homes."

"Tom Kraeutler and Leslie Segrete have done a fantastic job in collaborating with us to develop an authentic brand message that resonates with their captive audience. They are true home improvement experts who deliver exciting content on a weekly basis. A perfect fit for our brand."

"Tom Kraeutler and Leslie Segrete have done brilliant work representing our products. They help homeowners understand how their plumbing works, which translates into confidence and enthusiasm for bathroom and kitchen remodels. We also value Tom's rapport with contractors, who appreciate his respect for and knowledge about their craft."

"The Money Pit has been a great partner for The Home Depot, executing wide-raging promotions that delivered fantastic results. Hosts Tom & Leslie are well-respected industry influencers and their team is professional, responsive, creative and very easy to work with. Most recently, their Weekend Warrior Sweepstakes delivered significant awareness for The Home Depot and our manufacturer partners amongst their dedicated audience of home improvement & décor enthusiasts, both on-air and online."

"Tom Kraeutler, Leslie Segrete and The Money Pit have been effective promotional partners for LL Flooring. They easily communicate the benefits of our products to consumers who appreciate and trust their friendly, authoritative style."

Contact Us
Ready to learn more? Contact us and lets get the ball rolling!