Last month, the first baby boomers reached the age of 65 – and that might be good news for home sellers in urban areas and bustling suburban town centers.
Boomers, unlike their parents before them, are unlikely to embrace the "senior" label and all that it had implied in generations past. In other words, don't expect them to tuck themselves away in retirement homes.
In his January 6, 2011 article for Urban Land magazine, John K. McIlwain wrote that boomers "…may sign up for Medicare and accept senior discounts…(but) this group of boomers has been defying expectations since the tumult of the 1960s. They should not be expected to go gently into their 'golden years.'"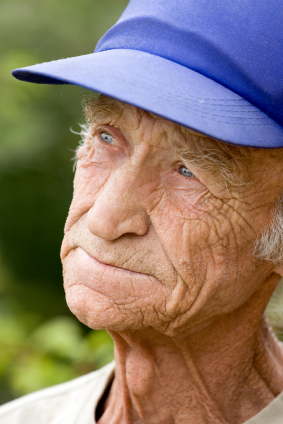 The chosen lifestyle of the "new senior" will have a definite impact on the housing market. Boomers will be seeking new housing based on a whole new set of factors. McIlwain cites several, including the desire for a home that's easier to maintain, and thus easier to leave behind when globe-trotting or visiting grandchildren.
The rapidly growing U.S. senior population is a rich market, and can provide great opportunities for those with the information and insight to capitalize on the needs and desires of the new senior. For homeowners looking to sell in a sluggish market, this means a home outfitted to be "senior-friendly" may suddenly find fresh appeal to a whole new segment of enthusiastic potential buyers.
If you want to make your home as senior-friendly as possible, here are some things to consider:
Slippery Floors. High gloss finishes like vinyl and ceramic tile can be dangerous, especially when wet. If you're thinking of replacing your flooring anyway, consider options that may give aging folks an easier time. Even the most active senior can deteriorate quickly after a bad spill.
Safer Stairs. Make sure all stairs, both indoors and out, have adequate hand rails. Consider installing a second hand rail on the wall opposite the existing railing to make stairs even safer. Seniors shopping for "golden years" housing will notice and appreciate these details. If your home has a short, steep flight of outdoor stairs, such as concrete steps at a back door, kitchen door, or side door off of the driveway, consider replacing them with an easy-to-use ramp instead.
Lighting Upgrades. Cataracts and diabetes can be troublesome for the elderly, and poor lighting makes these problems even worse. Walk through your home and make note of any rooms lacking in overhead lighting. Install bright ceiling fixtures wherever possible. Also, have an electrician install occupancy sensor light switches. These neat devices can automatically switch lights on whenever they sense movement, such as the opening of a bathroom door.
Trouble-Free Doors. Difficulty getting in and out of the house and mobility within the house are the main issues that often make older homeowners worry about living on their own. Swinging doors are easier to use for anyone facing the potential limits of age. While you may not want to replace every door in your home with a swinging door, think about installing them in key areas, such as between the kitchen and living area. If your front door needs replacing, taking the opportunity to widen your front door could make it more appealing to senior home buyers who may require a wheelchair now or in the future.
Bathroom Basics: Raise the height of the toilet seat to create more comfort for seniors with physical disabilities and install grab bars to add more personal security. In the shower, lower the curb to minimize the height a person must lift their legs to get in and out. Grab bars are a great safety idea here, too, as well as an anti-scald valve on the showerhead to regulate hot water output. Many of these bathroom improvements are helpful to all ages.
If you want to sell your home to the new tide of older Americans looking for a retirement home of a different kind, make a few improvements that will appeal to active seniors, and both buyer and seller will reap the benefits.