Bathroom lighting is moving from pure function to stylish design for some very good reason. While most bathrooms start off with a typical fluorescent light bar over the sink and a conventional dome light overheard, these types of lights never quite do the best job.
Fluorescent lighting alone tends to give you a greenish glow, which isn't very appealing to wake up to before that morning shower. And overhead lights simply can't distribute light evenly enough to provide adequate illumination for most bathroom tasks.
Ideally, your bathroom lighting should feature three kinds of lighting; task or general lighting, accent lighting and decorative lighting. Natural light is also important for bathroom lighting.
Good Lights Needed for Grooming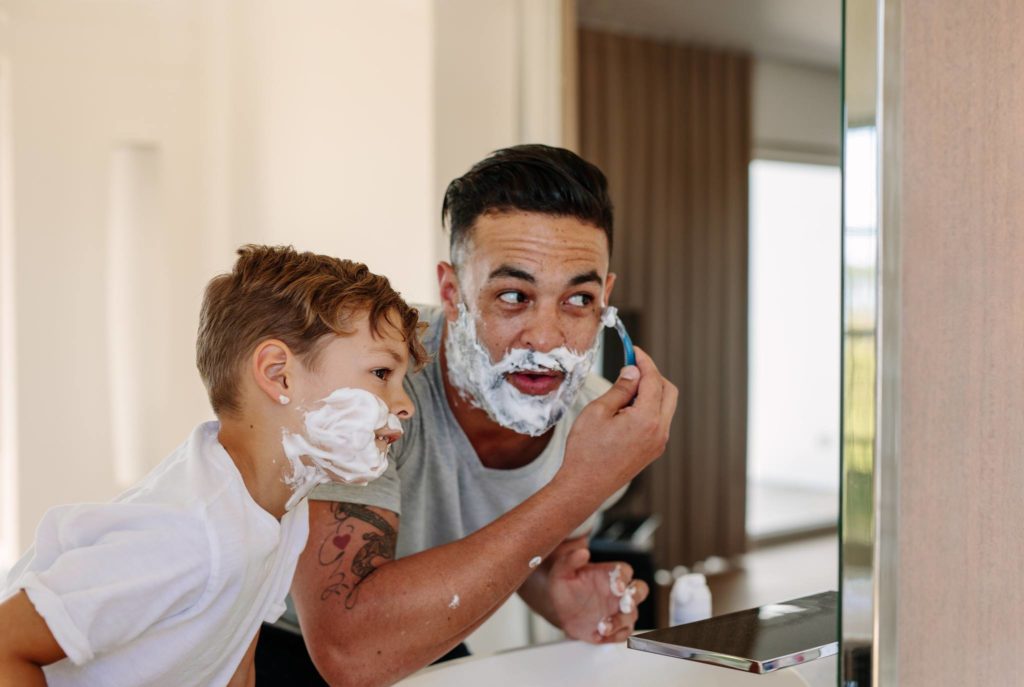 For shaving, makeup, hair and other close-up grooming purposes, your bathroom task lighting should illuminate your sink area with LED bulbs delivering about 800 lumens of light, which equates to a 60 watt incandescent. If you have a wide vanity, consider a four-lamp fixture or bar light on the wall installed above the mirror that shines directly down. There are a wide variety of stylish European lights available at lighting design shops such as Lightology.
For a lower cost alternative, purchase a light base at your home improvement center and mix and match shades to complement your bathroom style, which will cost as little as $50, instead of $400 for its European counterpart.
For a pedestal bathroom sink, use vanity wall sconces as accent lighting on each side of the bathroom mirror to illuminate the space. These typically use 40 watt bulbs (450 lumen in LED) and range from simple styles to elaborate bases with hand-blown art glass.
You also need task lighting in the shower. For women, there's nothing worse than trying to shave your legs in a dimly lit shower. Install a flush ceiling light with 100 watt bulbs (1600 lumen in LED) for great light, and a brushed stainless steel housing to prevent rust.
Use decorative lights to showcase the architectural features of the bathroom. If the bath has tall ceilings and crown molding, consider a small antique chandelier to dress up the room. If there is a stand alone whirlpool, use decorative pendant lights to provide subtle bathroom lighting. You also can use toe kick lighting under a bathroom sink vanity.
For natural light, you could install skylights that flood the bathroom with sunshine or use glass block windows to let in light but still provide privacy in your bathroom. Hy-Lite/U S Block Windows®, makes glass block windows and partition walls that are easy to install and look like glass. U S Block Windows' acrylic block windows are 70 percent lighter than glass block windows and do not require a costly or timely assembly. Plus, the acrylic block windows are Energy Star® qualified which could save you 7 to 24 percent on your energy bills.
Best Bathroom Light Bulb Choices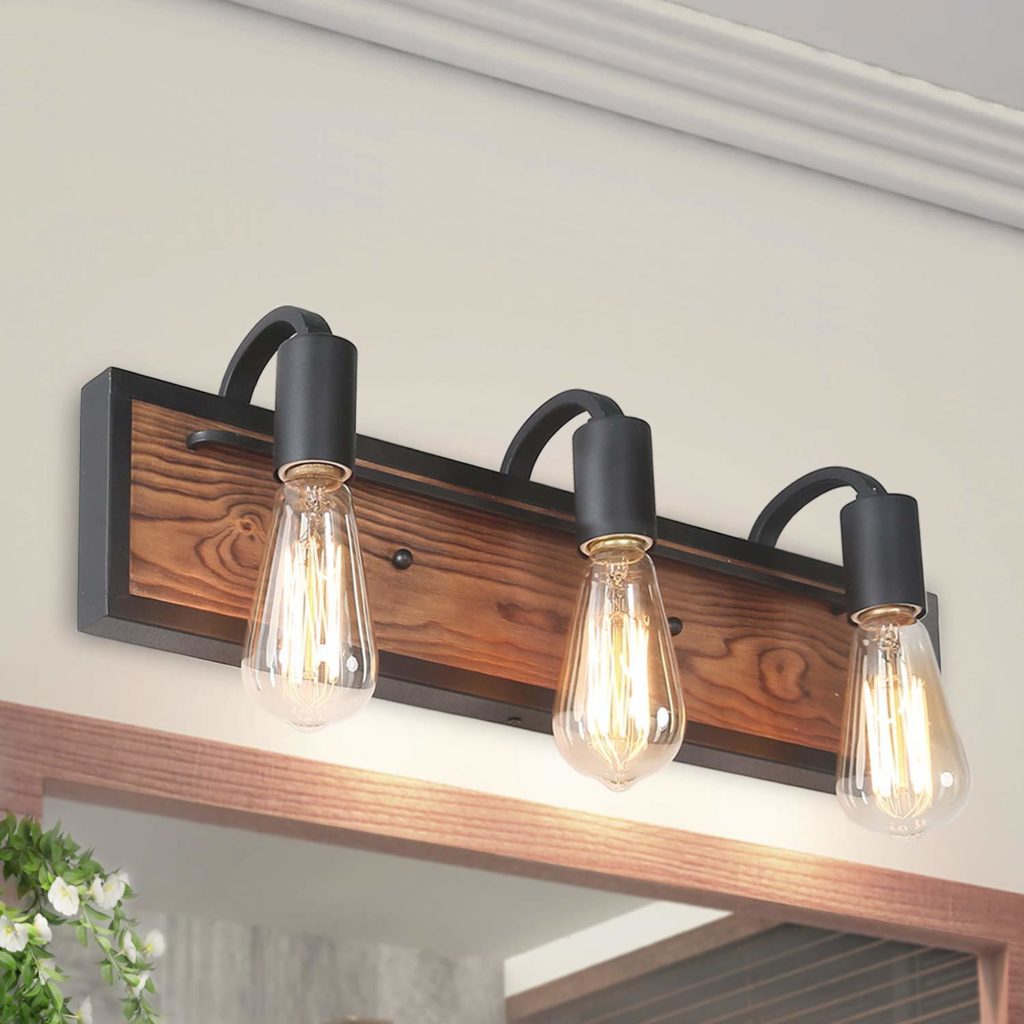 Picking the right kind of light bulb for your bathroom is as important as selecting the right light. There are a myriad of choices on the market today, so you need to know what kind of light bulb your bathroom light fixture requires before you visit your local hardware store.
LED: If you're looking for a cost-effective, energy-saving alternative to traditional incandescent bulbs, LED lights are the right choice. These bulbs operate on just a fraction of the energy as incandescent and CFL bulbs and provide a much longer lifespan.
Halogen: With bright, white light, and a more compact design, halogen bulbs offer 50 percent energy savings over conventional bulbs, while providing direct light.
Fluorescent: For soft, diffused general lighting, fluorescent bulbs are ideal. They require less energy and last longer than incandescent bulbs, coming in a range of flattering colors.
Incandescent: The least expensive bulb available, incandescent bulbs have long life, color enhancing options, and are ideal for dimmers, coming in a variety of shapes and wattages.
Another option that can dramatically change the existing bathroom lighting in is to replace your old fashioned toggle switches with dimmers. Lutron, the electronics company whose founder, Joel Spira, invented the dimmer in 1961, offers a variety of easy-to-install dimmers that can add personality to any bathroom space.
For example, Lutron's Quoto push button dimmer can be used to adjust sink and mirror lights from mid range to high level brightness for daily grooming. Over a double bathroom vanity, multiple controls can allow each person to adjust his or her own light levels.
For more bathroom lighting ideas, visit GE's Lighting Solution Center . The Virtual Lighting Designer lets you try out various lighting combinations to find the right mix for your bathroom lighting needs.