Not all home improvements are created equal. In fact, there are some home "improvements" you'd be wise to avoid.
Everyone knows that a home's features can make or break a sale, and that's truer now than ever before. But when it comes time to sell your home, not all home improvement projects deliver a positive results. So even if that day seems far away, you have to be thoughtful about every home improvement step you take along the way.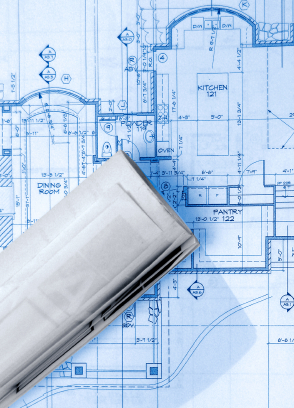 While some home improvements are worth the time and money you put into them, just as many are not, and it's important to know the difference so you can show your home in the best light while maximizing your return on investment. Think twice before making any of the following home improvements before you sell.
Outlandish additions and over-improving:Strategic additions that make better use of home space and lot lines can help at selling time, but anything to personalized or attempting to make a property something it's not will have the opposite effect.
"A lot of times we advise our sellers not to do any major additions to a property, because you could price yourself out of the market, as well as increase property taxes for the future buyer," says Renee Mayhall, RealEstate.com managing broker for the Carolinas. "You want to sell the home and move on to a property that's going to better suit your needs, and let the buyer put their own personal touch on it instead, because you literally won't get that money back."
Enclosed porches and sunrooms:While these spaces hold interest for some, most buyers will see a lost opportunity for valuable outdoor space or a drain on home energy efficiency thanks to often-leaky glassed-in walls. I've also seen sunrooms on dangerously poor footing, constructed on a thin patio slab. Instead, keep porches out in the open?an authentic outdoor room is more flexible and appealing to buyers.
Way-out wallcoverings:Experiments with bold paint colors and personalized patterns will translate either as far out or out-of date. Remember, this isn't personal, it's real estate. Keep home interiors neutral so that potential buyers have an appealing canvas on which to draft their own stylistic vision and lifestyle.
Bad basement finishes:Basement finishes can lead to a host of problems for you as well as the future owner of your home. Address moisture issues before converting this valuable bonus space and avoid the temptation to carpet your basement, unless you want to start a mold farm.
Intricate landscaping:A plethora of landscape plantings may initially appeal to a buyer's eye, but then they'll start thinking about the time and costs of maintaining a backyard paradise. So simplify your landscape plan with easy-care plantings that deliver color and impact, and highlight water-wise irrigation systems in your home's listing and open house tours.
Pools and spas:"Some people love Jacuzzis and other spa-like improvements," notes RealEstate.com Atlanta agent Katrina Walker. "But if it's not a custom home, those may be things you put money into and don't get money back out of when you try to sell the house."
Swimming pools also take up valuable backyard living space and add major maintenance and liability issues to a home's real estate profile. Only add one if you plan to be in your home for a very, very long time.
Home office remodels:Though many buyers tend to work from home at least part of the time, a full-blown office remodel can be an obstacle to other uses of valuable square footage. Avoid custom bookcase installations and bulky built-ins that are difficult and expensive to remove or change.
Unnecessary improvements:Replacing a roof when it only needs a few repairs and upgrading plumbing systems are just a few examples of improvements that mean big money you'll never get back. Instead, stay on top of routine home maintenance tasks, and let the next owner decide what major improvements to make.
Anything you can't finish:Projects-in-progress shouldn't be among the features of open houses and walk-throughs. If you have a few final improvements in mind, you'll either need to go with a pro or just say no when time and a home sale are of the essence.
"You want to get everything ready before you start to sell instead of working it out in between," advises Harrison Tulloss, a ZipRealty agent based in Raleigh, N.C. "If you can do small changes and work with what you've got, it usually ends up working out better than totally recreating or rearranging, and not getting any value out of the investment."