Table of Contents

[Hide]

[Show]
No matter the style or vintage of your house, a workable, up-to-date kitchen is a must. A kitchen remodel will make everyday routines more efficient and enjoyable. And if you're thinking of selling your home anytime soon, it will be a focal point for potential buyers and a big factor in their perception of your home's overall value.
It's true that a kitchen remodel can cost a pretty penny, but there's a lot that you can do to spruce up a kitchen on a limited budget. Choose a few of the following kitchen elements as targets for change and an upgrade in home value, whether you plan to sell or stay for a while.
Creative countertops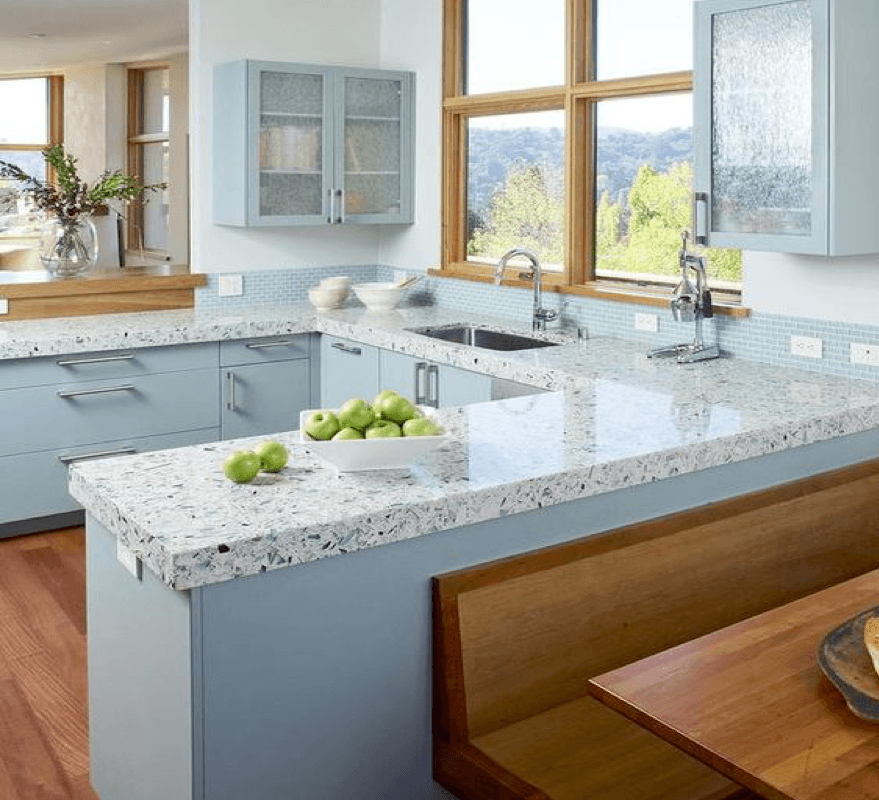 Change the view and upgrade kitchen workspaces by replacing the countertops. If you have a small kitchen, enjoy one of the benefits of its scale: By shopping for natural stone remnants, you can get a high-end look at a fraction of the usual cost. Natural stone tile makes for another appealing, cost-effective countertop option, and there are also several green countertop materials with both the sustainability and style to appeal to potential buyers.

A better backsplash
Don't stop at the countertop! Continue or complement your countertop look behind the sink in the backsplash zone. Tile is not only a beautiful choice, it's also now easier than ever to install — thanks to advances in sheet adhesives like Bondera, which allow you to tile and grout in the same day, without the use of messy mastic.
Cabinet camouflage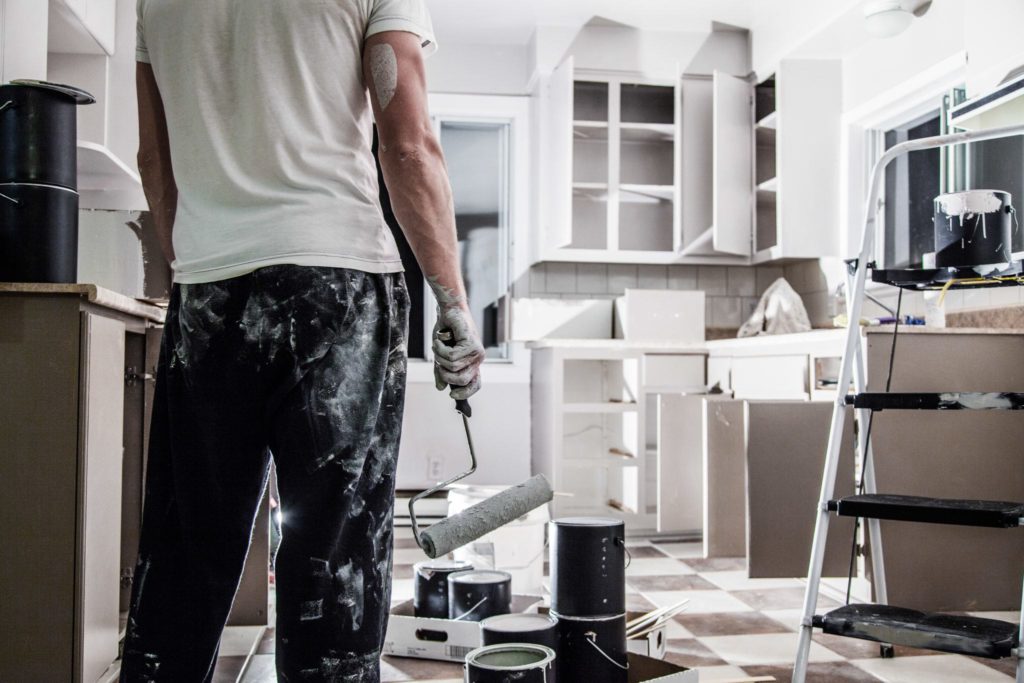 Cabinetry can be a huge kitchen cost, so don't yank your cabinets down just because they look a little dated and tired. Instead, refresh the cabinets you have by refinishing or repainting them.
Accessorize
Also consider re-accessorizing cabinetry. "Add crown molding to your cabinets, if you don't have any already," advises Matt Hedstrom of LPI Kitchen & Bath in Kenosha, Wisc. "For added visual interest, use crown molding in a finish that contrasts with that of the existing cabinets. That'll accentuate the architectural detailing and give your kitchen a fresher look. And upgrade or add cabinet hardware. New hardware can change the whole look of the kitchen if you do it right."
Fresh faucet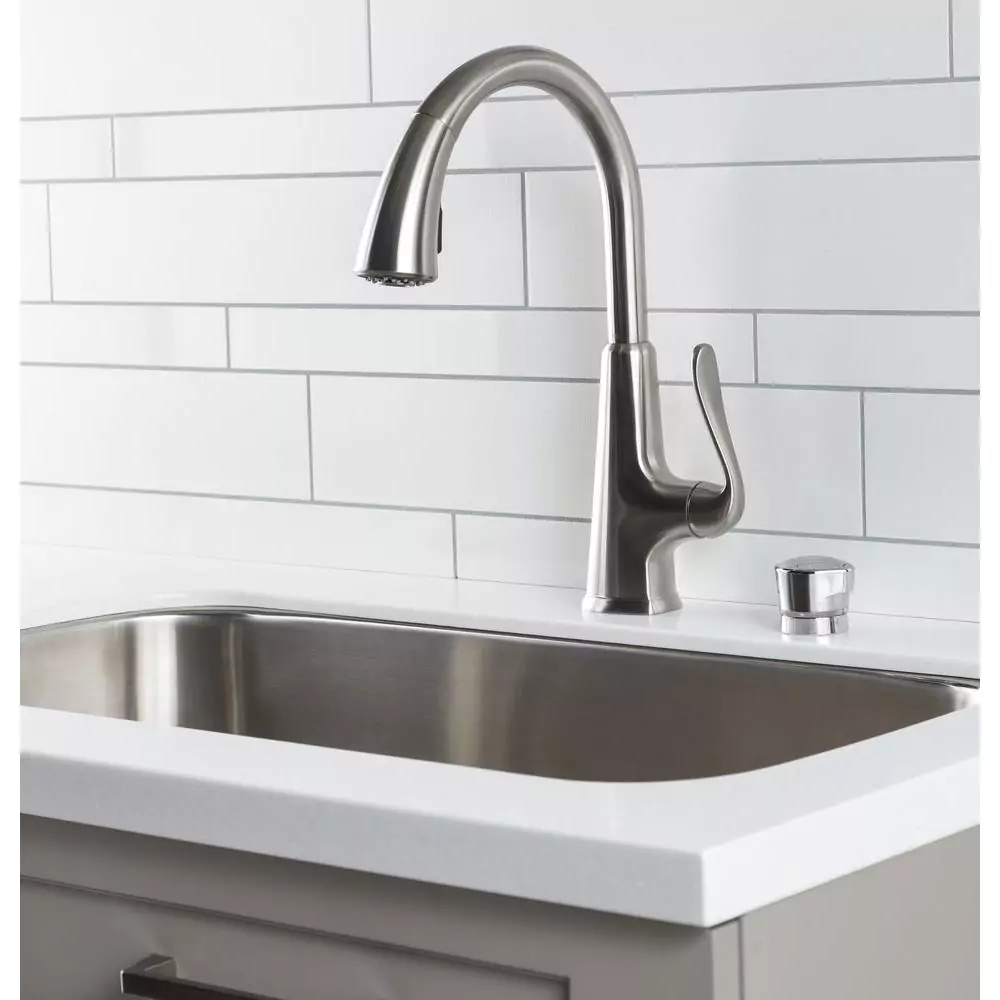 Another easy, affordable way to update your kitchen is by switching in a stylish new faucet with the kinds of conveniences cooks love. One innovative example is Delta Faucet's Pilar Pull-Down Kitchen Faucet with Touch20 Technology. It has the sleek, high-arc swivel spout that's so popular in contemporary kitchens, and to start or stop the flow of water, you simply tap anywhere on the faucet's spout or handle. The Pilar design also incorporates a two-function pull-down spray that switches from stream to spray with the click of a button, for faster food prep and kitchen cleanup.
Star-worthy appliances
Dated appliances can bring down a kitchen's overall look while keeping energy bills higher than they need to be. So shop for replacements bearing the Energy Star seal, which tells both you and potential homebuyers that an appliance exceeds Department of Energy guidelines for energy efficiency by at least 10 percent. According to a recent survey by the National Kitchen & Bath Association, energy-efficient products are among the top trends in kitchen upgrades that deliver long-term value to consumers, so follow the crowd to enjoy savings and style in your kitchen space.
Better lighting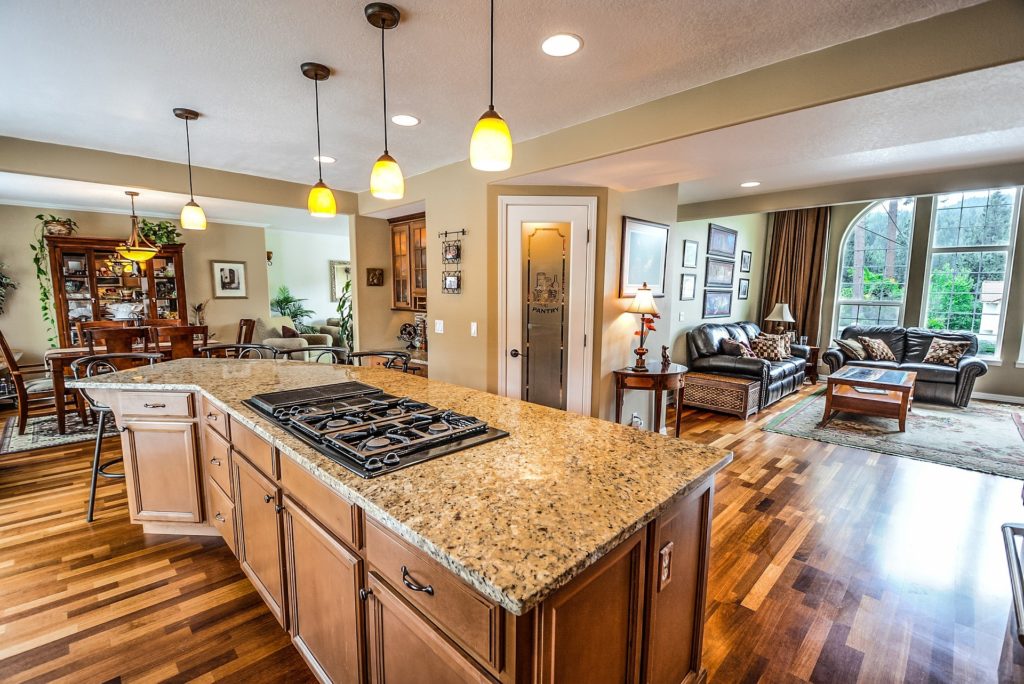 Improve function and highlight architectural form in your kitchen with a better lighting scheme. Continue the theme of energy efficiency with the latest in compact fluorescent and LED light fixtures, and integrate dimmer switches to manage lighting use and create kitchen drama.
New flooring
Kitchen flooring that's worn (or way out there, color-wise) can blind buyers to the rest of your kitchen's features, so look for a solution that will stand up to moisture and household traffic. Vinyl flooring comes in more styles and colors than ever, and laminate systems are simple for even the novice DIYer to install. Also check out striking tile styles: Daltile offers ceramic tile that looks identical to real slate without the maintenance issues. It also combats the growth of stain- and odor-causing bacteria thanks to integrated Microban technology, and keeps things green with the highest recycled material content of any tile in the industry.
Updating the look of your kitchen isn't always a project that requires a second mortgage. Take small steps with high value updates like these and enjoy a big impacts through every stage of the project!