The kitchen counter is easily the busiest and most used fixture of a home. From winning you over when you first stepped into your brand new home to being used for food prep, unpacking groceries, and for holding the mail, the kitchen counter takes a whole lot of wear and tear over the years, and takes constant attention to maintain clean countertops.
Sadly, there's also a good chance that this dedicated and diligent workhorse isn't getting nearly enough TLC because you don't have the time or the knowledge to properly clean and maintain it.
Here's the good news: there are a lot of stylish countertops available at a range of price points (the national average for installing countertops is sitting at around $3,000 per 30 square feet, that is $100 per sq. ft.) that are super easy to clean and care for. Below is our list of the five best looking low maintenance countertops on the market today:
1. Laminate: Budget-Friendly and Diverse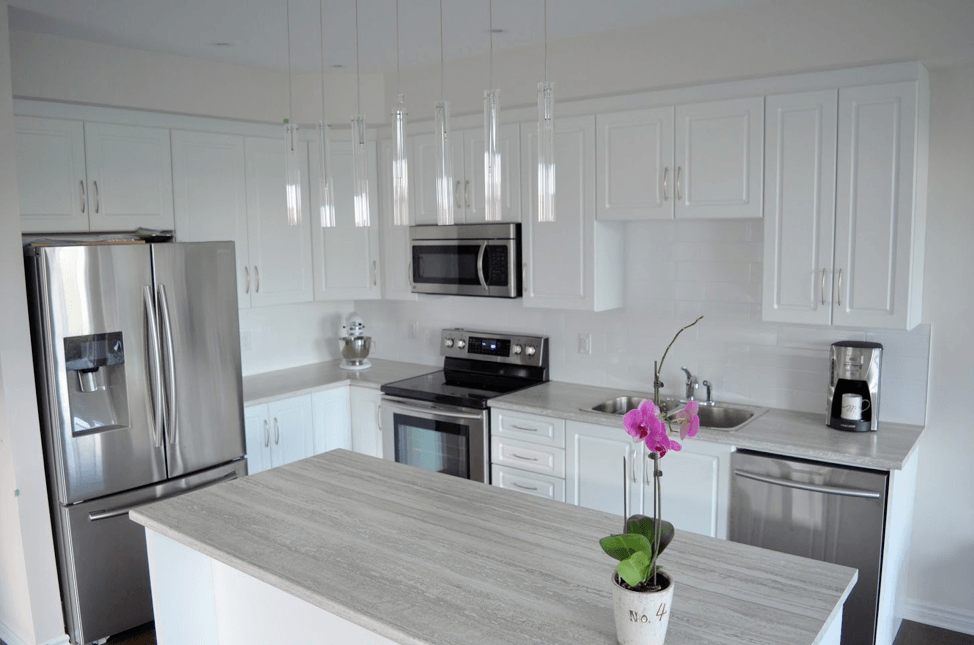 Laminate countertops have a lot going for them in addition to being non-porous and easy to clean.These countertops come in an array of colors and patterns, making them a suitable and stylish choice for any home.
Unlike other countertops on this list, they aren't heat resistant so take care not to set hot plates or pots on its surface. However, they are also the easiest and cheapest to replace in case burning.
How to Clean Laminate Countertops
Daily cleans can be tackled using a soft cloth and mild liquid detergent. A soft toothbrush can be used to scrub along metal edging or along the seams.
Cost: $5-$30 per square foot.
2. Recycled Glass: Unique and Eco-Friendly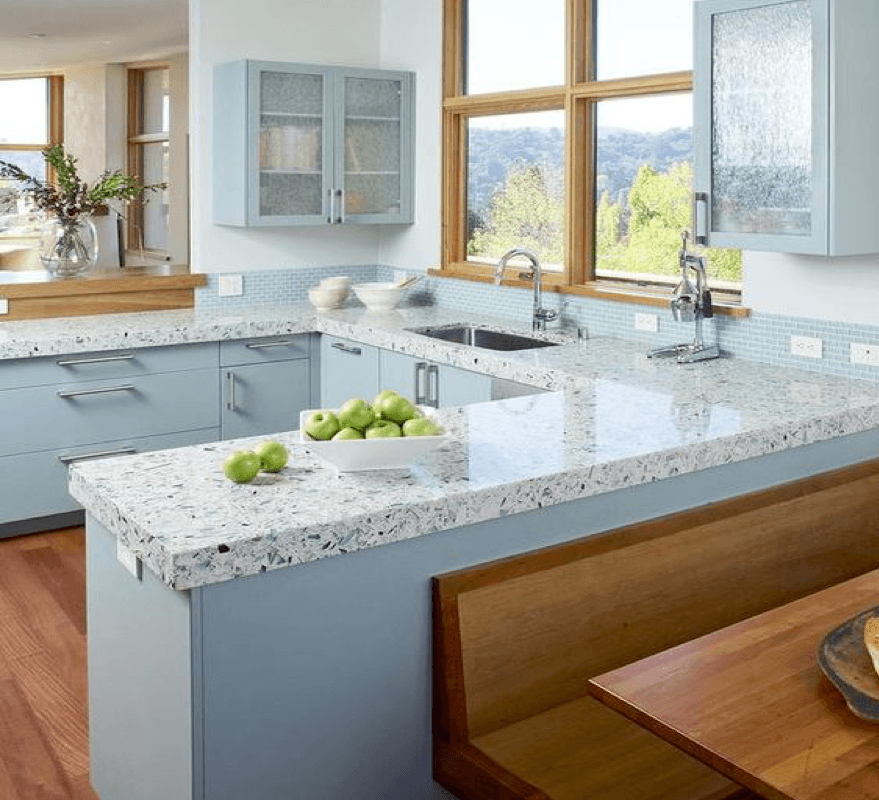 Recycled glass, which is found in a myriad of colors and patterns, is a newcomer to the kitchen countertop world, especially because it is one of the most popular environmentally-friendly options available in the market. Crafted from crushed glass which is embedded in a clear resin, this smooth and non-porous countertop is stain and heat resistant.
How to Clean Recycled Glass Countertops
Cleaning a recycled glass countertop requires only a soft cloth and some warm, soapy water.
Also, a multi-purpose or glass cleaner sprayed onto a sponge and then applied to the surface will work well. For sticky messes, use dishwashing detergent and hot water.
Cost: $55-$200 per square foot.
3. Quartz: Stylish and Durable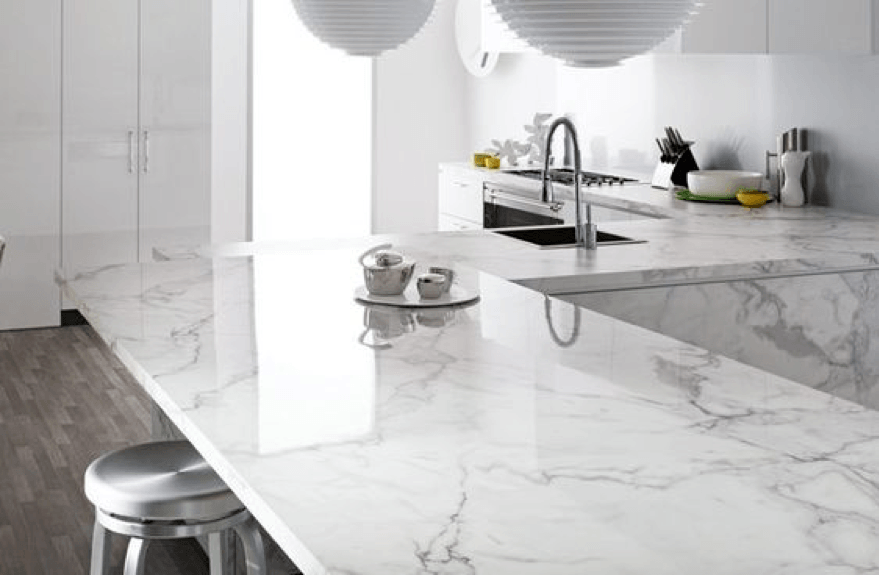 Like the look of marble or granite in the kitchen but don't want to deal with chasing after stains and resealing its surface? Feel free to give quartz a try. Though a bit more expensive than granite, this non-porous countertop never needs to be sealed. Keep in mind, however, that quartz can yellow if it's exposed to direct sunlight.
How to Clean Quartz Countertops
A soft cloth and a mild detergent in warm, soapy water is the best way to keep these countertops clean and sparkling.
Cost: $55-$200 per square foot.
4. Lava Stone: Rare and Expensive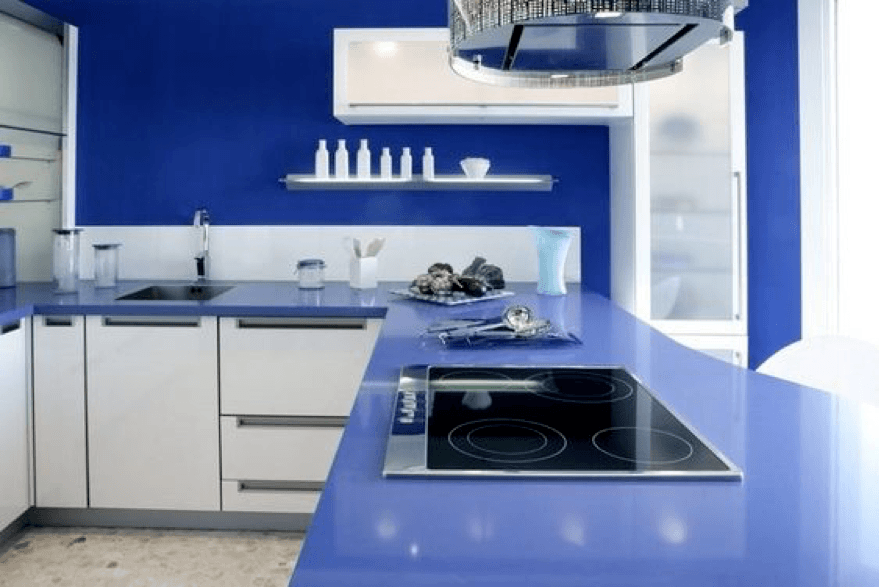 If what you seek is a kitchen countertop that is heat resistant, stain resistant and requires virtually no maintenance, then lava stone is the countertop for you. Lava stone comes in an array of colors and rarely needs to be refinished and can easily last 50 years or longer, just needing a regular wipe down to clean, making it one of the easiest to clean countertops.
This kind of freedom does come with a hefty price tag, being one of the more expensive of the current range of easy to maintain countertops on the market. The demand has also recently skyrocketed, which has led to many homeowners being put on waiting lists for this uniquely beautiful countertop.
How to Clean Lava Stone Countertops
A mild detergent and a soft cloth is all you'll need to wipe down these countertops.
Cost: $225 to $350 per square foot
5. Soapstone: Timeless and Affordable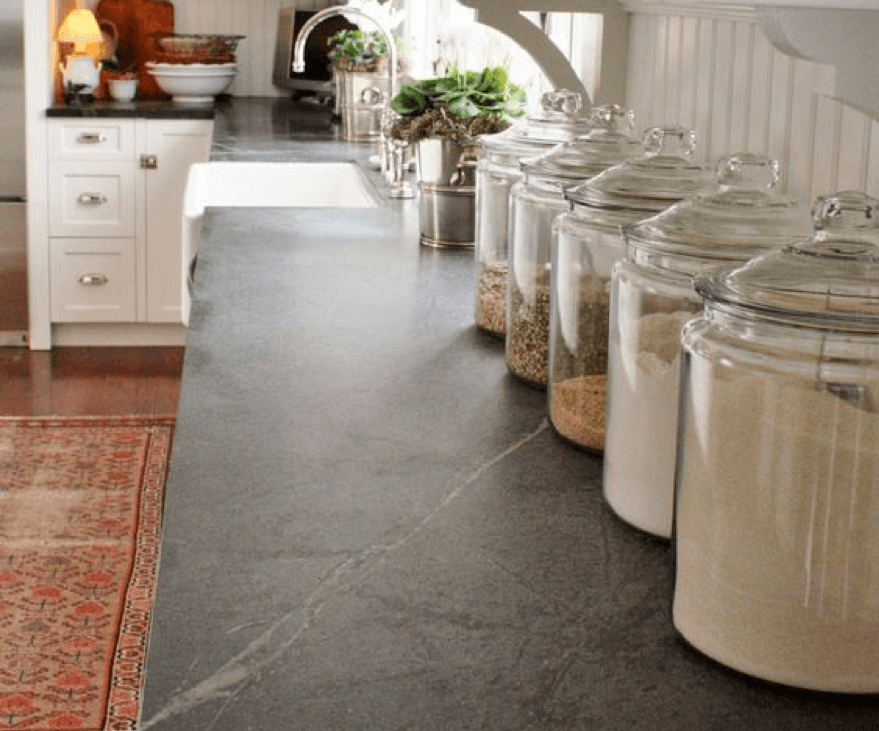 For hundreds of years, people have been installing soapstone countertops in their home, and for a good reason. This incredibly dense material is not only stain and heat resistant, but it also won't harbor bacteria like some other countertop types.
A word of caution: soapstone will develop a darker patina as the years go on, and of these countertop options, is more likely to scratch and chip, which is why it's found itself on the bottom of our list for the easiest to clean countertops.
How to Clean Soapstone Countertops
Avoid using any harsh cleaners and opt for mild dish soap, a soft cloth, and warm water instead.
Cost: $75-$150 per square foot.
Striking a Balance Between Ease of Maintenance and Value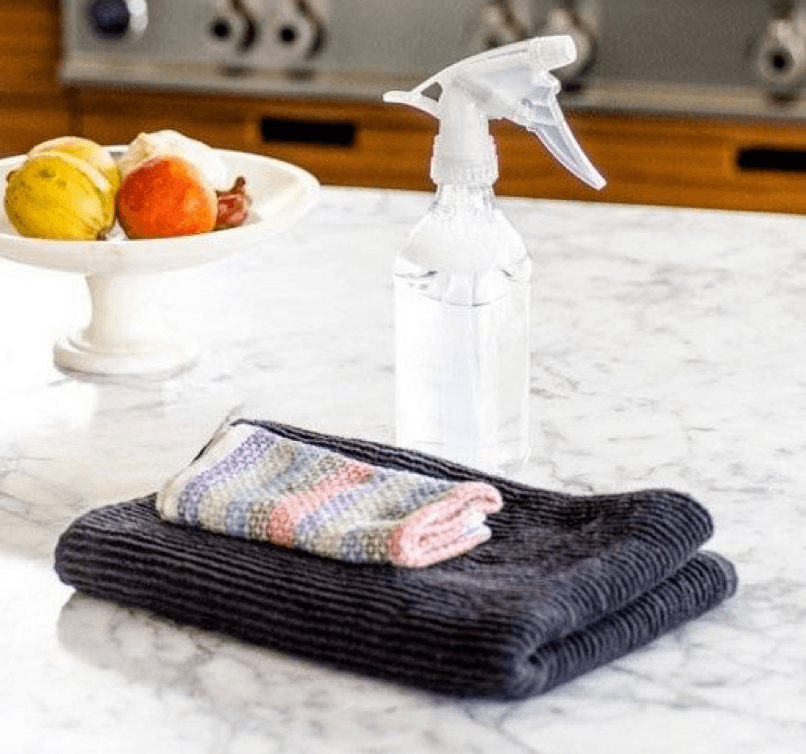 Smooth, non-porous materials undoubtedly reign supreme when it comes to ease of having clean countertops. But strongly consider taking other factors into account before making your choice, like longevity and home resale value, so that you can get the most value from your kitchen countertop.