Did you know that there is an easy and affordable way to solve your kitchen space problems without undergoing an expensive renovation? Although they're often overlooked, mobile kitchen carts can greatly enhance your cooking space. These compact, super-versatile carts come in various sizes, styles, finishes and configurations, and can be found at almost any home improvement center.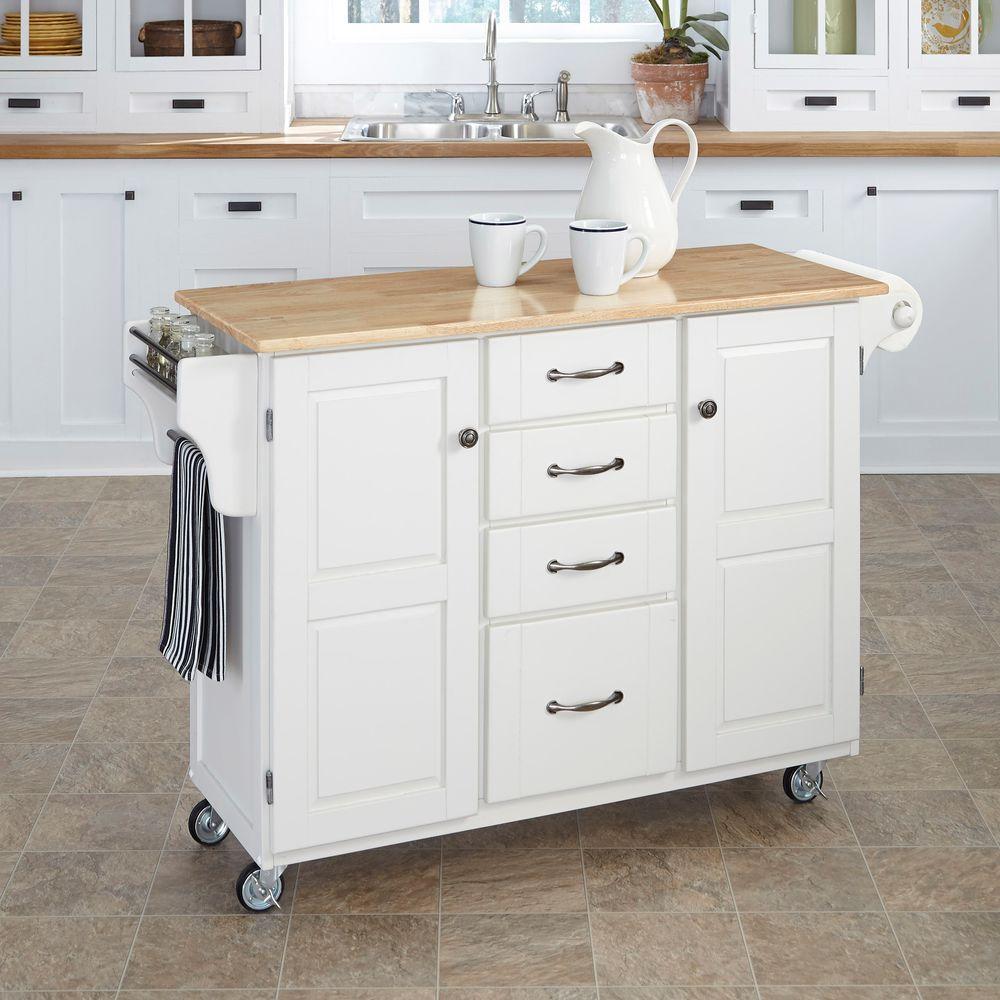 Why do you need a mobile kitchen cart? Two common complaints people have about their kitchens are that there's way too little countertop surface and not nearly enough storage. A cart can solve both, as well as make your kitchen more organized and functional. Here are three reasons to consider one.
Add More Counter Space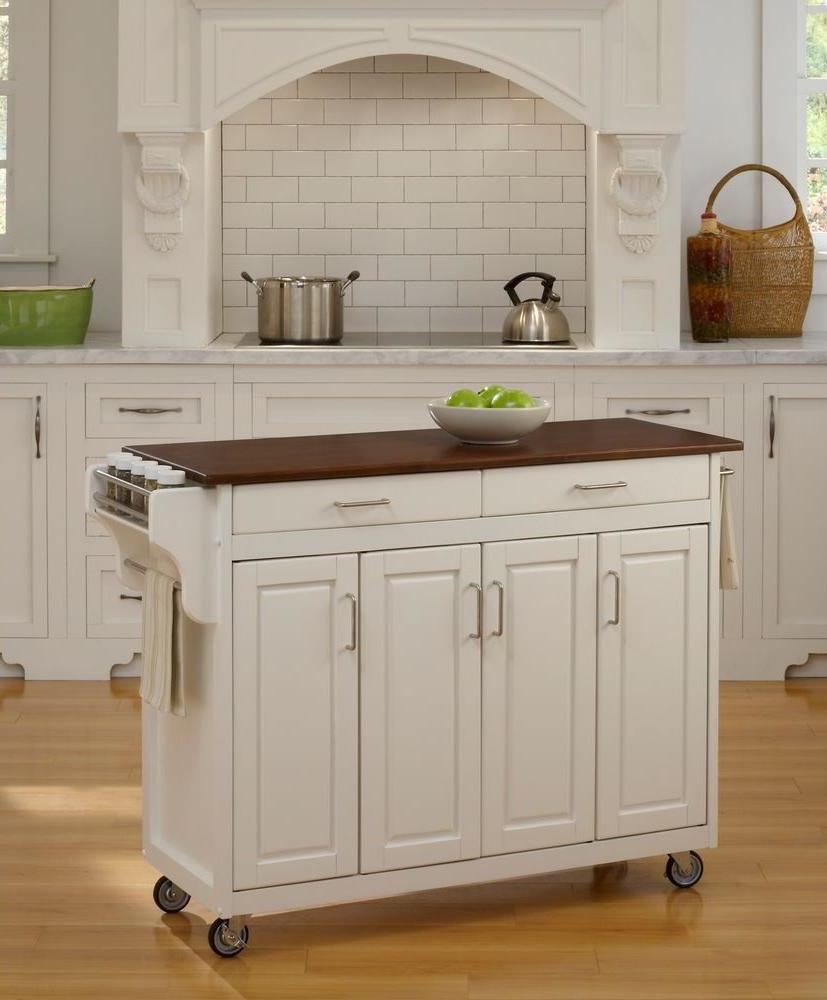 Kitchen carts present a durable work surface that's ideal for food prep or holding a small appliance, such as a stand mixer, blender or food processor. Most kitchen carts are about 36 inches tall (the same height as a standard kitchen countertop), making them comfortable to work at.
With so many models on the market, you can customize your kitchen cart to your exact needs. If you want an additional surface specifically for chopping and slicing, carts are available with wood butcher block tops. You could also consider a stainless steel cart for an urban-industrial look that will stand up to heavy use.
Increase Your Storage Options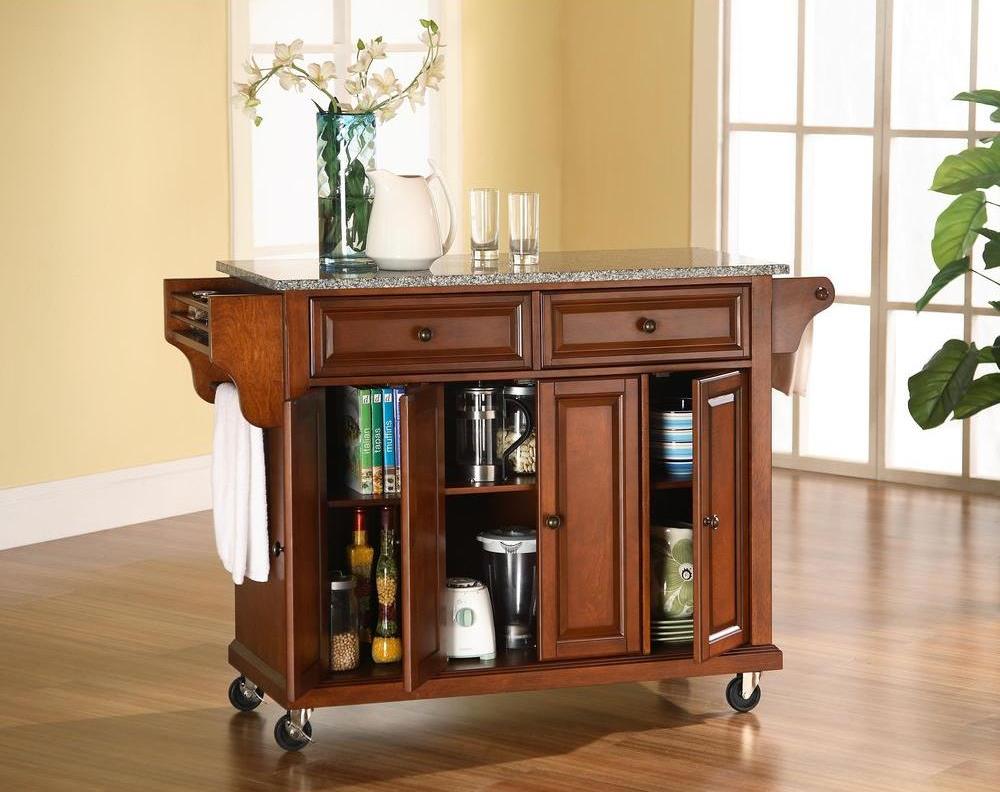 Mobile kitchen carts are a double whammy: below the added work surface, there's tons of storage. Most carts have open shelves, but others have drawers, wire baskets or cabinets. Hutch-style kitchen carts are narrower, and are designed to hold larger, surface-hogging appliances like the microwave or toaster oven.
Even the tiniest kitchens can benefit from a mobile cart. With options as small as 15 inches deep by 22 inches wide, a cart will add much-needed storage to any small space. But if you're looking to get the most storage possible, consider a cart with a bank of cabinets that resembles a traditional kitchen island.
Improve Your Kitchen's Functionality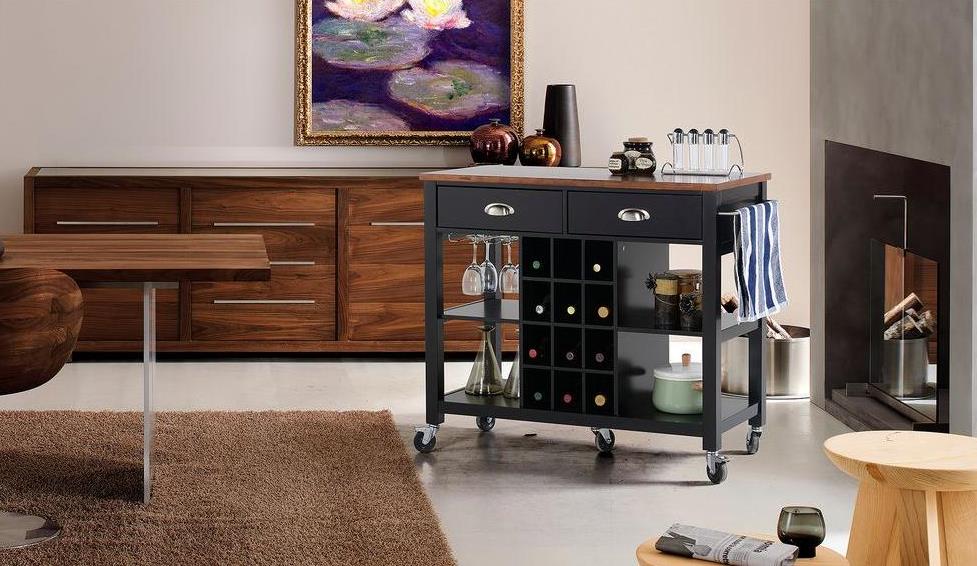 There are a number of ways a mobile cart can make your kitchen more organized and functional. Each cart has four casters, so you can easily roll it in, out and all around the kitchen, making it an incredibly versatile addition. For instance, you could prepare dinner on your cart, then use it to bring food and plates to and from the dining room.
Some kitchen carts also have an eat-in counter with stools that can be stored underneath, transforming the cart into a mobile breakfast bar. You could also designate a cart as a station for like items, such as the wine lover's cart pictured above, which holds wine bottles, glasses and decanters.
Kitchen carts are sold as ready-to-assemble kits, and come with all the necessary hardware, fasteners and installation instructions. No special tools or skills are required to assemble it. When considering a mobile kitchen cart, check to be sure that you can lock at least two of the casters to prevent the cart from moving around while you're working.
If you're looking to make your kitchen less cluttered and easier to work in, a cart may just be the perfect solution.
Editor's Note: Joe Truini is a home improvement expert and long-time carpenter who writes extensively about DIY projects for the house. He has authored six books, including the best-seller "Building a Shed," which has sold over a quarter million copies.