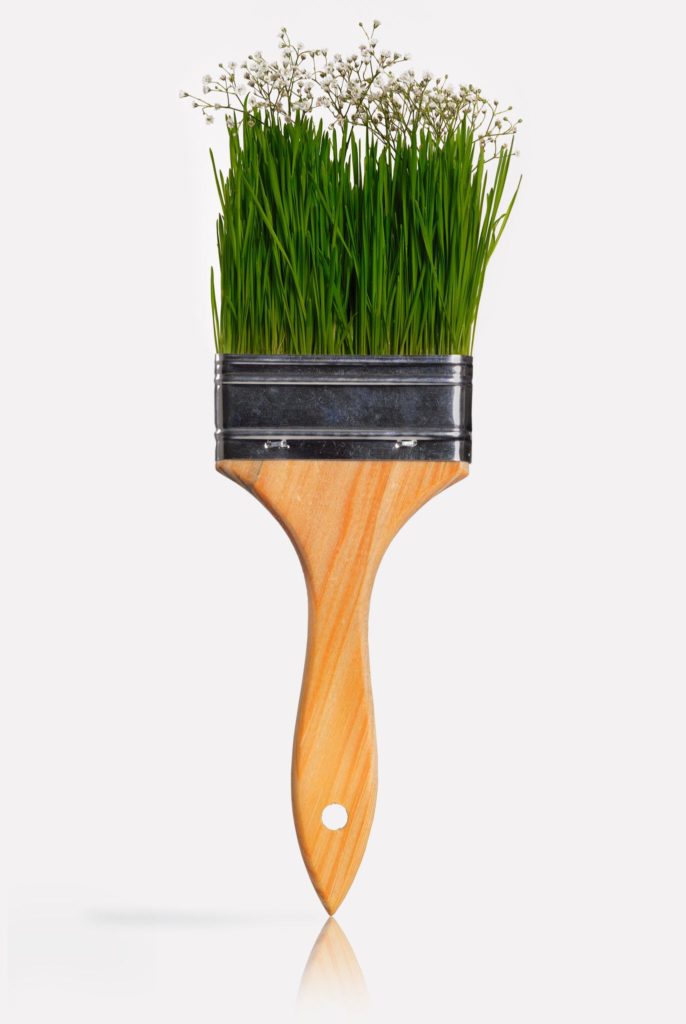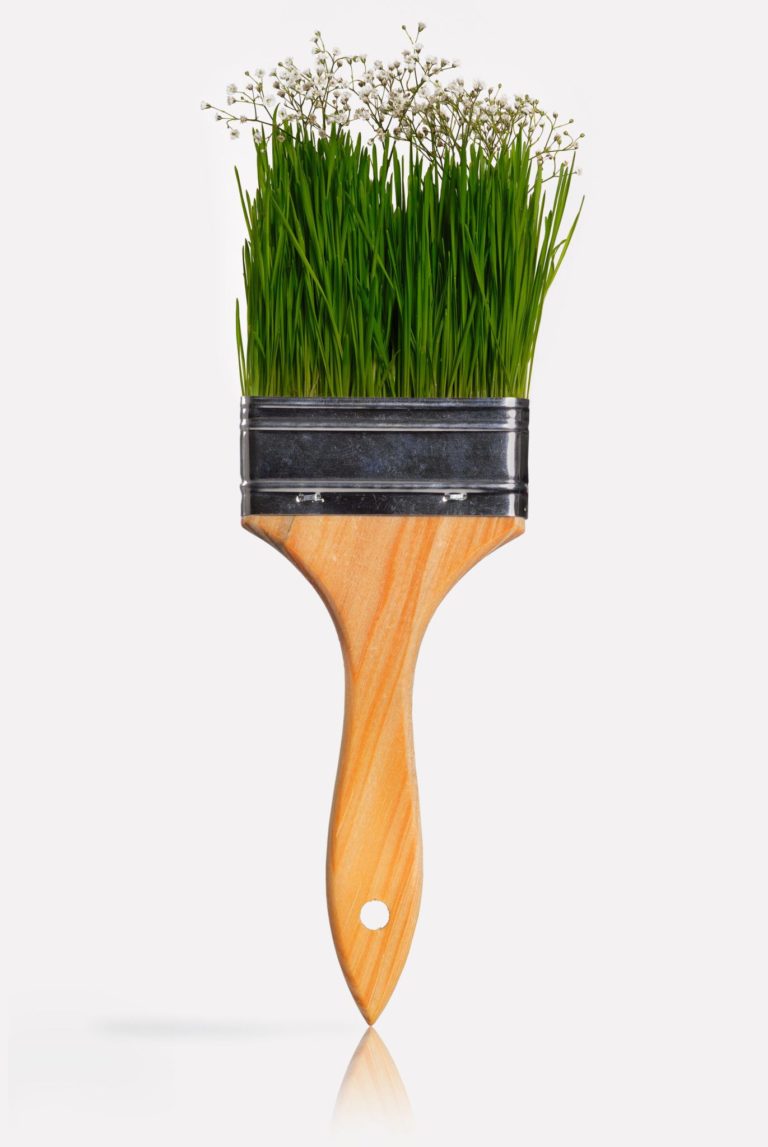 Sustainable ideas for any style
We've been showing you all kinds of options for sustainable, earth-friendly home improvements. Now, step back and envision a truly green design scheme, from floor to ceiling. The finishes and furnishings you choose have the potential to make life at home more beautiful and better for you through improved air quality and easier, healthier cleaning routines.
While today's well-sealed homes are more energy efficient, they also tend to sequester a range of pollutants that impact indoor air, and these pollutants can be contained and released by everything you bring into your home. Use your green smarts to make better choices, whether you're shopping for interior paint or cleaning products.
Painting & Staining: Shades of Green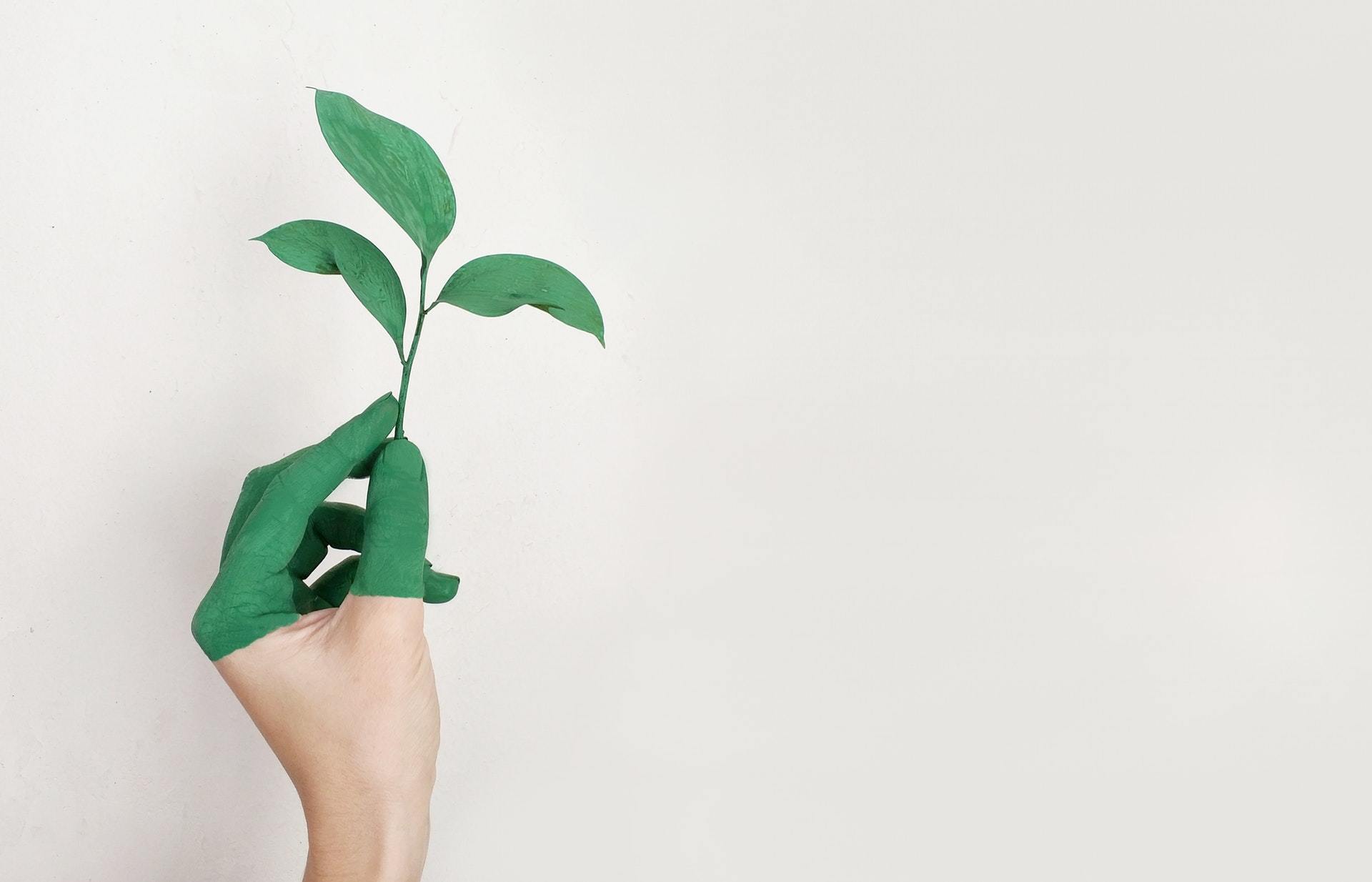 Finishes don't just color and define a space, they also impact the air quality of your great indoors. That new-paint smell is actually loaded with signals that chemicals have just become part of your interior décor, as you paint and for many years to come.
The way to get the right shade of green into your finish plans is to be aware of those chemical irritants and steer clear of them as you shop the paint aisle. Known as volatile organic compounds (VOCs), they're organic solvents contained in paint. Some VOCs are there to help with color and spreadability, and others may serve as fungicides in the paint formulation. The big problem is that VOCs are released into the atmosphere during and after paint is applied to surfaces, and they contribute to the formation of indoor air pollution and ground-level ozone.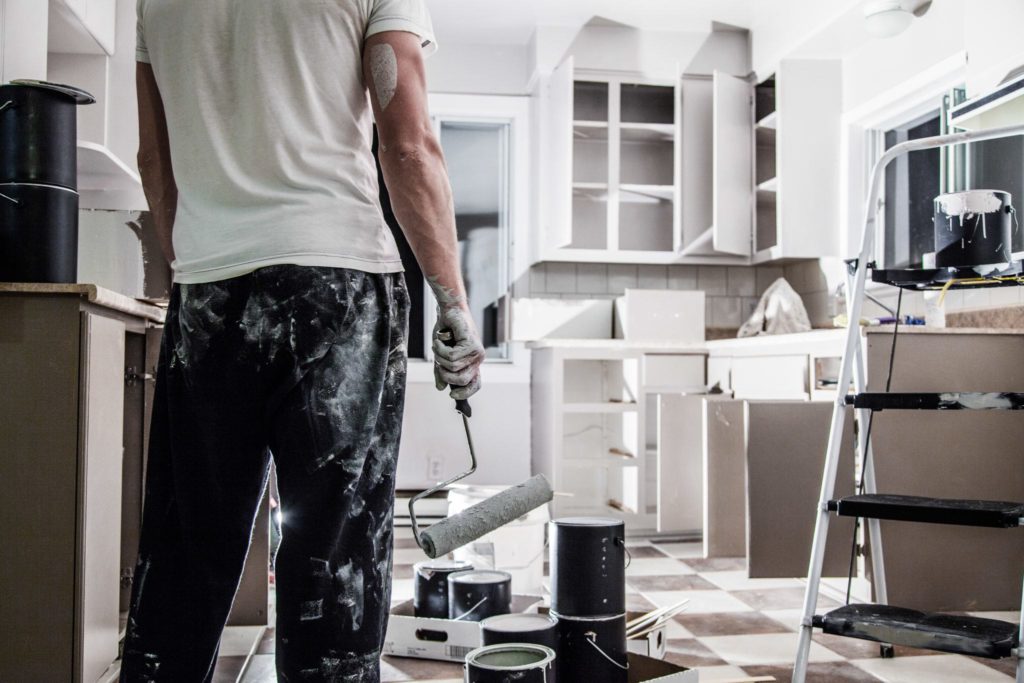 VOCs have been part of the finish manufacturing process for many years, but in response to consumer demand and industry awareness of the problems VOCs cause, many manufacturers have figured out how to offer the same great paint quality in no- or low-VOC formulations. Latex, alkyd-based paint is commonly made with no or low VOCs, and oil-based paints also have a lot less VOC content. A paint department pro can guide you to the low-odor, low-to-no VOC paint products that have become the standard. Also take time to read product labels: A low-VOC latex paint should have about 250 grams of VOCs, and a low-VOC oil-based paint would have around 350 grams. You can also ask check out the product's corresponding Material Safety Data Sheet (MSDS) in the store or online, which includes VOC info in section 9.
Need to re-stain trim, cabinets or other built-ins? The same pointers apply to finding VOC-free stain formulas. And if wallpaper is part of your redesign plan, steer clear of vinyl-based papers that contain phthalate-discharging PVC (polyvinyl chloride), which can aggravate respiratory problems.
Flooring: Going green under foot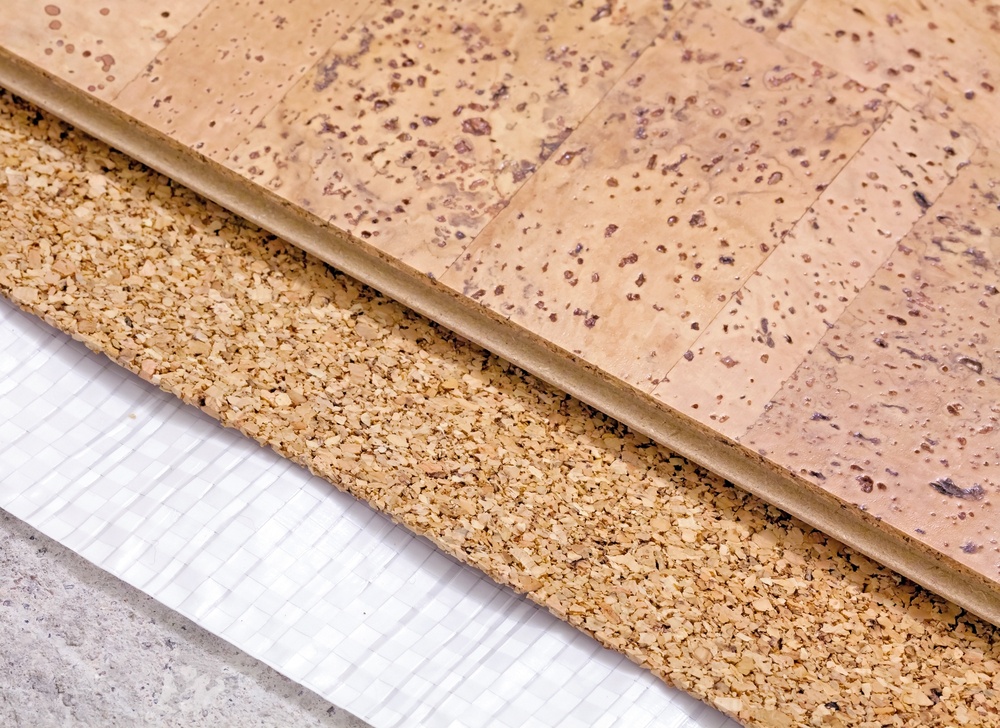 Want to give your home a green makeover, from the bottom up? Finding sustainable flooring is a matter of knowing what to look for. The greenest flooring choices offer sustainable beauty through recycled or renewable content, have product and adhesive formulas that are free of formaldehyde and VOCs, and support indoor air quality through easy cleaning and maintenance. There are several great green trends underfoot, some involving traditional flooring favorites.
Natural flooring materials range from reclaimed and sustainably forested hardwoods to popular renewables like cork and bamboo. Shop around and you can also find laminates that are greener than the norm thanks to water-based solvents used in production and formaldehyde-free adhesives.
Or step things up with composites of other varieties: concrete floors give a sleek, giant-tile look, and terrazzo options make the most of recycled content in colorful floors that gleam and glitter. Sustainable flooring may mean sustaining the floor you've already got with a tune-up. Existing hardwood floors can be refinished with a long-lasting but VOC-free finish that refreshes natural beauty. A damaged tile or two can be replaced and re-grouted for many more years of service. And a floor that's literally rough at the edges can be dressed up with the addition of a quarter-round shoe molding around the perimeter.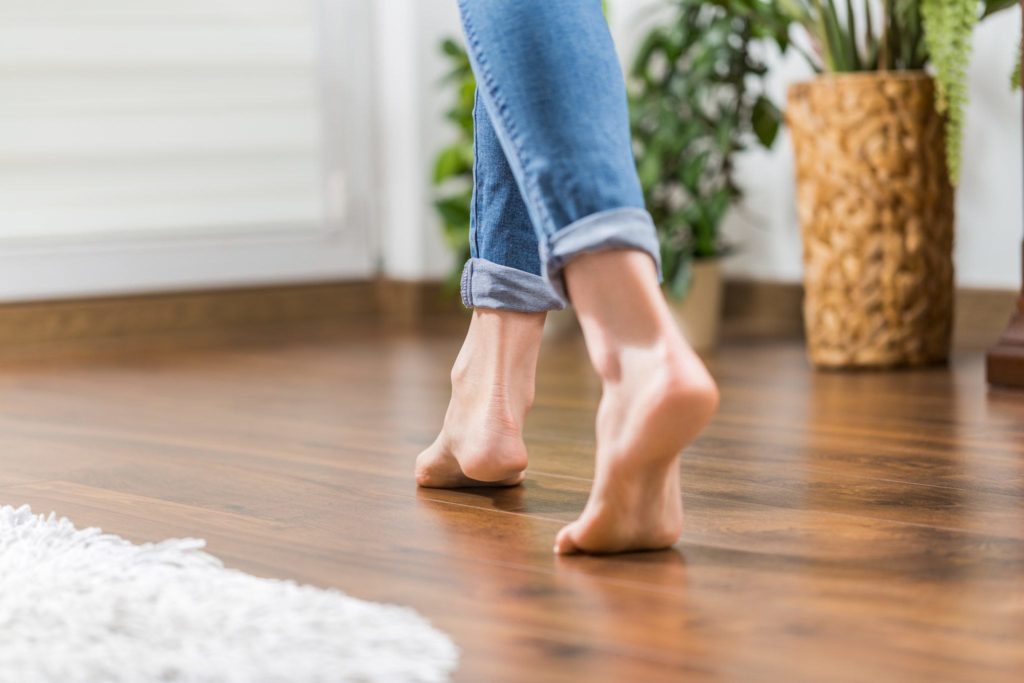 Want more sustainability underfoot? Get rid of carpet where you can, and you'll remove 90 percent of the dust mites lurking around your home. Also practice basic wisdom when selecting flooring for areas with high moisture, heavy foot traffic or temperature extremes—with enough research, you can find a green fit for every situation.
Furnishing for green living
Style is subjective, and the way we furnish and accessorize our homes makes a statement about what we love, value and count on for comfort. There's more than enough variety to choose from as you create that statement, aligning design with a green outlook.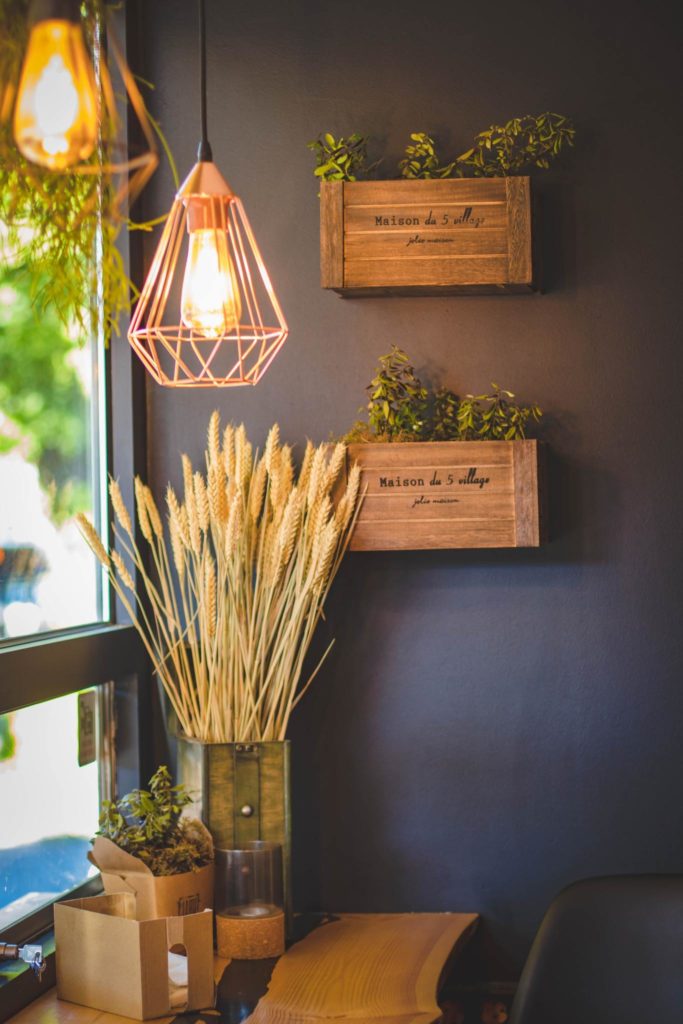 Here are a few pointers for your green design scheme:
Minimize fabrics: Remember what we just said about carpet? The more fabric in a room, the more opportunity for dust mites to move in and other allergens to stick around and make themselves at home. Avoid upholstered furnishings, take down those fabric-heavy window treatments, and choose washable slipcovers and pillow shams.
Choose natural materials: Wood and metal furnishings contribute beautiful forms and lines to interiors, and are easy to clean and maintain. Select other natural elements to complete the look and prevent synthetic VOCs from entering the room.
Accessorize thoughtfully: Add special touches and create personalized displays without building in dust-catching clutter. Less really is more—more impactful and more healthful.
Add living greens: House plants bring the outdoors in, adding vitality and natural beauty while contributing to healthy indoor air.
Rest easy: Ensure sound, allergy-free sleep by replacing mattresses with non-allergenic models, and purchasing dust-mite-proof casings for mattresses, comforters and pillows.
Spend on quality: Put your decorating dollars into pieces that are made to last and reflect the kind of quality craftsmanship that's always in style. Cheap furnishings aren't meant to last, and end up wasting your money before they start wasting away in a landfill.
Repurpose with the right purpose: Quality and true reusability come into play with those flea market, thrift store and yard sale finds, too. Learn how to evaluate furnishings for strength, structure, finish integrity (including lead exposure risks) and usability, whether you plan to update them or convert them for new uses.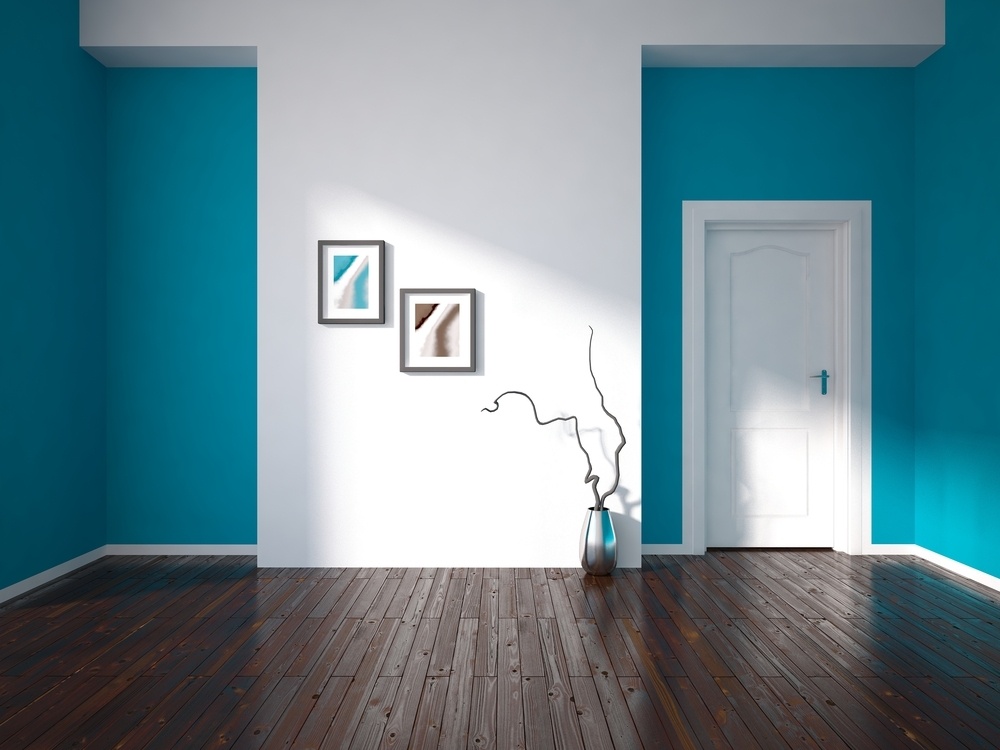 Greening up a newly remodeled room is great inspiration for bringing a more sustainable vibe to the rest of your décor. Make a few simple changes, and you'll increase home comfort as you update the look of your home.
Greening your cleaning
A greener decorating strategy usually leads to an easier, healthier home cleaning routine. Dust and allergen traps are minimized, surfaces are simpler and swifter to clean, and overall maintenance is much less demanding.
Staying tuned to green principles, update your chore-day arsenal with better gear and products. Start by investing in a vacuum fitted with a high efficiency particulate air (HEPA) filter, which absorbs 99.97 percent of particles sized at 0.3 microns or greater. A HEPA vacuum will quickly and efficiently remove any tracked-in allergens and help keep pet dander from accumulating.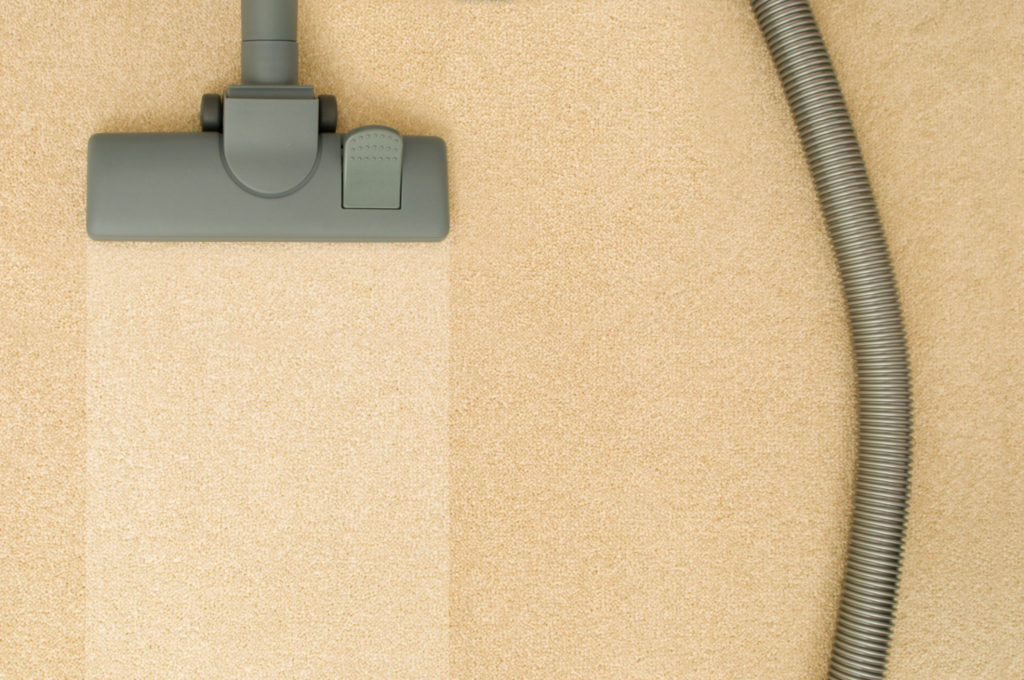 Ensure that you get the best possible HEPA vacuum by selecting one with the filter situated after the motor, gaskets that prevent air from bypassing the filter, and an in-store demo with a laser particle counter, which should read nearly zero if held up to the vacuum's exhaust stream while it runs.
As for cleaning products, avoid those containing solvents like alcohol or glycol ethers, irritants like formaldehyde, and fragrances of any kind. It's easy to find all-natural cleaning products these days, and you can also go retro in a good way by creating your own cleansers using borax, baking soda, vinegar and lemon juice. Proper ventilation and a daily dose of fresh outdoor air also contribute to a naturally and sustainably clean, cozy home.
How to choose safe, effective cleaning products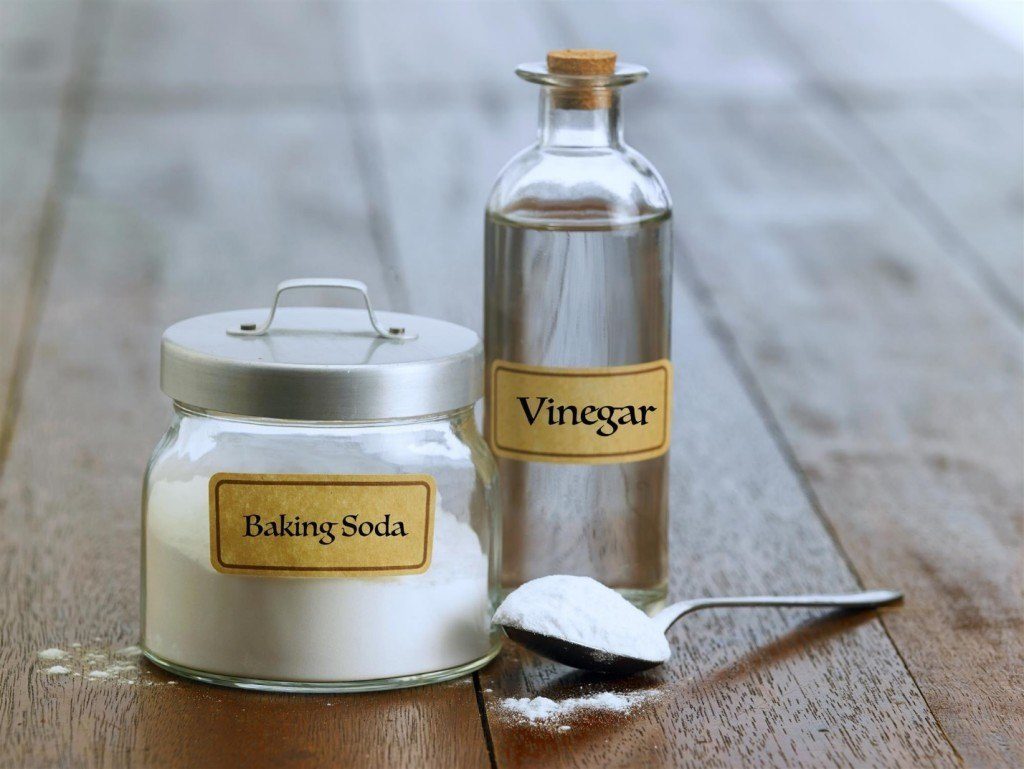 Reviewing the label of a cleaning product to determine its "green" pedigree can be a daunting task. Here are the top five elements to look for:
Able to be diluted with cold water: Heating water requires energy that can lead to various environmental impacts, so go with cleaners that call for cold water.
Biodegradable: Such products will decompose into minerals, water and carbon dioxide, leaving no harmful traces in the environment after cleaning day.
Citrus or hydrogen-peroxide-based disinfectants and sanitizers: Used in place of traditional chlorine, these substances are effective and have much less potential to harm the environment.
Minimal, recyclable packaging: Green cleaning products don't load landfills with excess wrappings and layers of packaging. You'll find the recyclability of truly green packaging indicated on the product label.
The Green Seal logo: Green Seal is an independent verification program granting the mark of environmental responsibility with their logo on products that meet stringent standards for safety, human health and all-around greenness.