Planning a fun holiday gathering? Follow these inexpensive tips get your house ready for family and friends!
KITCHEN
Your kitchen is the heart of your home—the lifeblood of holiday hosting. A gathering place and functional space, kitchens pull double duty during the holiday season, which makes them doubly important for your DIY focus.
REVAMP YOUR CABINETS
Completely replacing all your cabinets might be a bridge too far for a pre-holiday project, but you can still give them a fresh look with a few simple tricks. A rejuvenating coat of paint to change up your color scheme, or a revitalizing refinish, can make a world of difference without an exorbitant investment of time or money. Even easier, bring on the bling by switching- out door and drawer pulls to add sparkle to your space.
UPDATE YOUR BACKSPLASH
Completely transform the look of your entire kitchen by adding a new back- splash. Sleek, white subway tile is always in style and creates a clean look. What's more, you've got a pick of interesting patterns and additional design choices that can make your backsplash truly stand out.
REPLACE YOUR COUNTERTOPS
Swapping out old countertops for new is a simple process that can have a big impact on your kitchen's overall style. Quartz countertops deliver durability, as well as stain and heat resistance. Butcher block countertops can add warmth with ample functional benefit. Or, update an old laminate countertop with new epoxy-based stone coatings that mimic the look and easy care of natural stone tops at a fraction of the cost.
GUEST ACCOMMODATIONS
Alas, your guests will need a place to stay that isn't the budget motel. Make your friends and family feel at home in your home with some simple guest room preparations.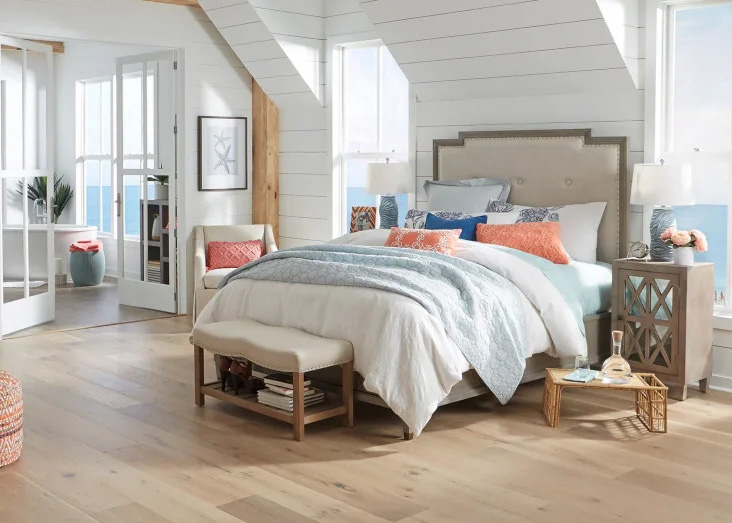 CRAFT A BED FIT FOR A KING (OR QUEEN)
That guest bed doesn't have to be monarch- sized to provide comfort. Swap in some quality bedding and a few high-end pillows, then your visitors will be able luxuriate like King Midas himself. Combine with a quick cleaning and a few extra amenities for an experience they'll not soon forget.
BUILD A BETTER BATHROOM
With guests flowing in and out of your home, your bathrooms are liable to be busier than ever. You can keep your guests comfortable, however, by clearing away clutter, polishing your porcelain, and curating a care package with all the toiletries and conveniences they'll need for their stay.
FANCIFY YOUR FLOORING
There's never been an easier time than now to DIY some beautiful new flooring. From vinyl plank to engineered hardwood, you can find plenty of options that blend organic hardwood looks and waterproof performance, with click installation options that make them well-suited to DIY. Plus, in a smaller space like a guest bathroom, this afford- able project delivers more bang for your flooring buck than you might have thought possible.
STORAGE UPGRADES
With your home more active than usual, free space will be at a premium. Take charge, and tidy the busy areas of your home with these practical storage procedures.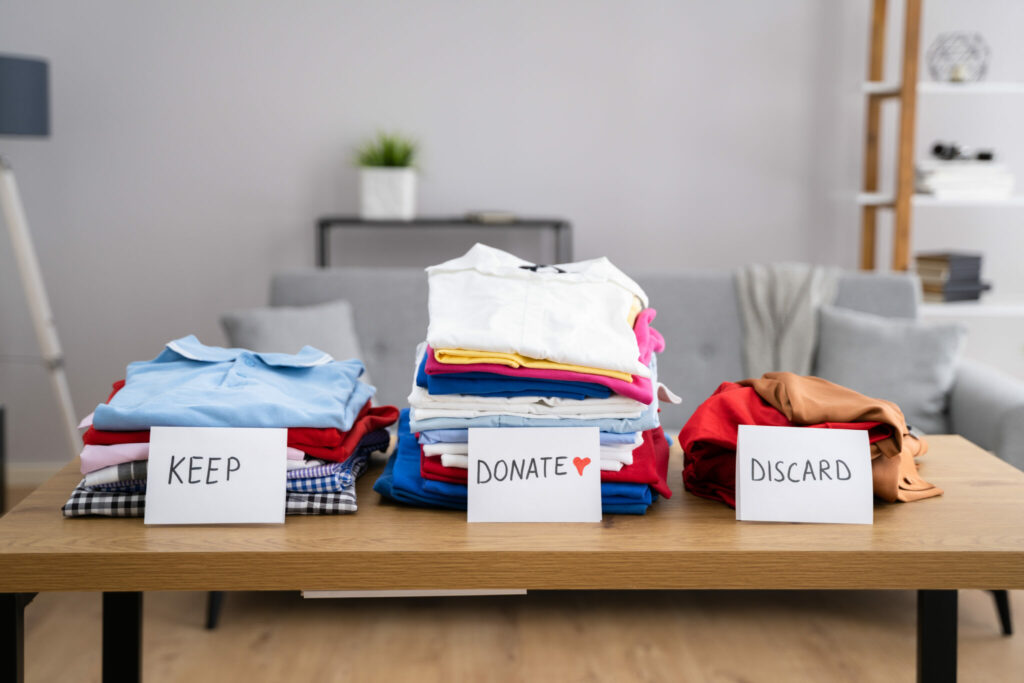 DECLUTTER LIKE A PRO
It might seem like a Herculean labor at first, but good planning and a bit of perseverance can make even the largest decluttering tasks manageable. Start by mapping the job in stages— prioritizing which areas you'll tackle in which order—then go room by room, zone by zone, until you've finished.
TAKE ADVANTAGE OF HIDDEN SPACES
Your home has plenty of overlooked storage spaces that can help you hide your stuff. Beneath your staircase, for instance, could be the perfect place for you to conceal a closet. Alternatively, installing some door-mounted storage racks or setting up a secret stash beneath your bed could provide all the extra space you need to get things out of sight before guests arrive.