You'd like to make some upgrades to your home before the holiday guests arrive, but you've run out of time to add that extra room or build a wet bar in your basement.
No worries – there are some nifty gadgets out there that make it easy to turn your home into an upscale bed-and-breakfast for beloved family and friends. Here are a few of our favorite ideas:
Portable Ice Maker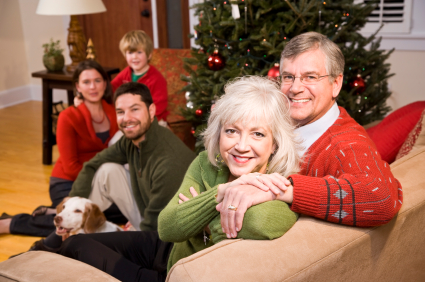 No ice maker in your fridge? No problem! This year, skip the last-minute trips for cumbersome bags of ice and get a portable ice maker instead. In retail stores and mail order catalogs, we've seen small electric units that manufacture and store ice cubes – but we prefer Haier's next-generation unit: the HPIMD25B Single Glass Ice Dispenser. Rather than reaching into a cooler-style ice maker to fill a glass, the Haier Single Glass Ice Dispenser allows guests to help themselves without getting their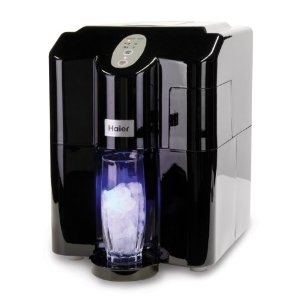 hands cold. This ice maker dispenses ice by the glass. This attractive countertop unit reliably makes 26 pounds of ice within a 24-hour period. Let the festivities begin!
Towel Warmers
Your guests can enjoy toasty-warm towels after their morning shower with one of various styles of towel warmers on the market. Some towel warmers are designed like lidded boxes – you place your rolled-up towels inside to warm them up. Other towel warmers are free-standing and operate like towel racks – you hang your towels over them and the warm chrome bars heat them. You can also install wall-mounted versions of these same heated racks. Your guests will feel like they're staying in a four-star hotel.
Old-Fashioned Popcorn Machine
Keep kids entertained and out of your hair with a good old-fashioned movie theater style popcorn popper – like our favorite, the Waring Pro Professional Popcorn Popper. Not only do kids get a kick out of watching kernels pop safely inside the popper, but all that munching will keep them quiet – at least for a while. Plant them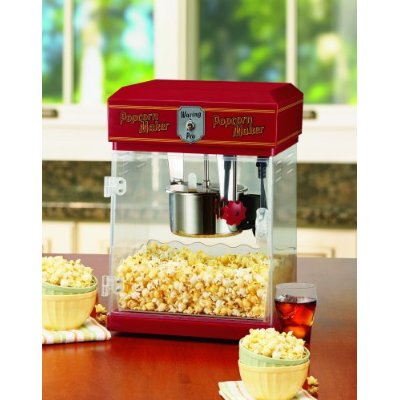 in front of the TV with a fun holiday movie and you've got yourself a festive movie night.
A Better Inflatable Bed
Have a relative who complains about your inflatable guest bed? This year, pretend to be the bigger person and offer to "sacrifice" your bed and sleep on an inflatable yourself. If you shop around, you'll see that in the past couple of years, inflatable beds have gotten more sophisticated, and more comfortable. You can even get guest mattresses with inflatable headboards, so you won't keep losing your pillows over the edge.
Buffet Style Hot Serving Trays and Food Lamps
Guest meals are so much easier when you go buffet-style. One way to upgrade your buffet table is with hot serving trays and heat lamps for the home. They're just like the ones you see in banquet halls and restaurants, only you don't have to prowl restaurant supply stores to get them – they're now growing in popularity for domestic use and are available to consumers at manageable prices. Warming trays keep food at your desired temperature right on the table and allow guests to help themselves, while a food lamp will keep your holiday roast out-of-the-oven perfect. Some serving trays are even cordless, allowing guests to circle your dining room table without tripping over a cord.
Hands-Free Soap Dispenser
Holiday traffic in your bathroom can get so hectic, you might be tempted to install a toll booth. A friendlier option is a hands-free soap dispenser. You can buy high-tech soap dispensers that dispense hand soap automatically when you place your hands under the sensor. This is especially thoughtful when you have older guests with arthritis, like aging parents and grandparents, who may struggle with pump soap bottles.
Frozen Cocktail Machines
Turn your home into Margaritaville with a frozen cocktail-making machine! These specialty blenders make perfect margaritas, daquiris and other frozen beverages by shaving the ice and blending to perfection. Some drink machines even dispense drinks directly into a glass – no pouring necessary. Some allow you to play with batches of various sizes, so you can even blend a custom drink for one. You can play Christmas Eve bartender for everyone in the room without ever having gone to bartending school.
If you're a happy homemaker who lives to impress, one or more of these clever gadgets will have your holiday guests saying "wow" and reveling in the comfort and joy of your well-appointed home.