Preparing for holiday guests with thoughtful accommodations cuts down on stress and creates ease for both the host and the hosted. You don't have to have a designated, guests-only room to accomplish this — just follow a few hospitality principles and all guests will feel at home during the holidays.
Comfy quarters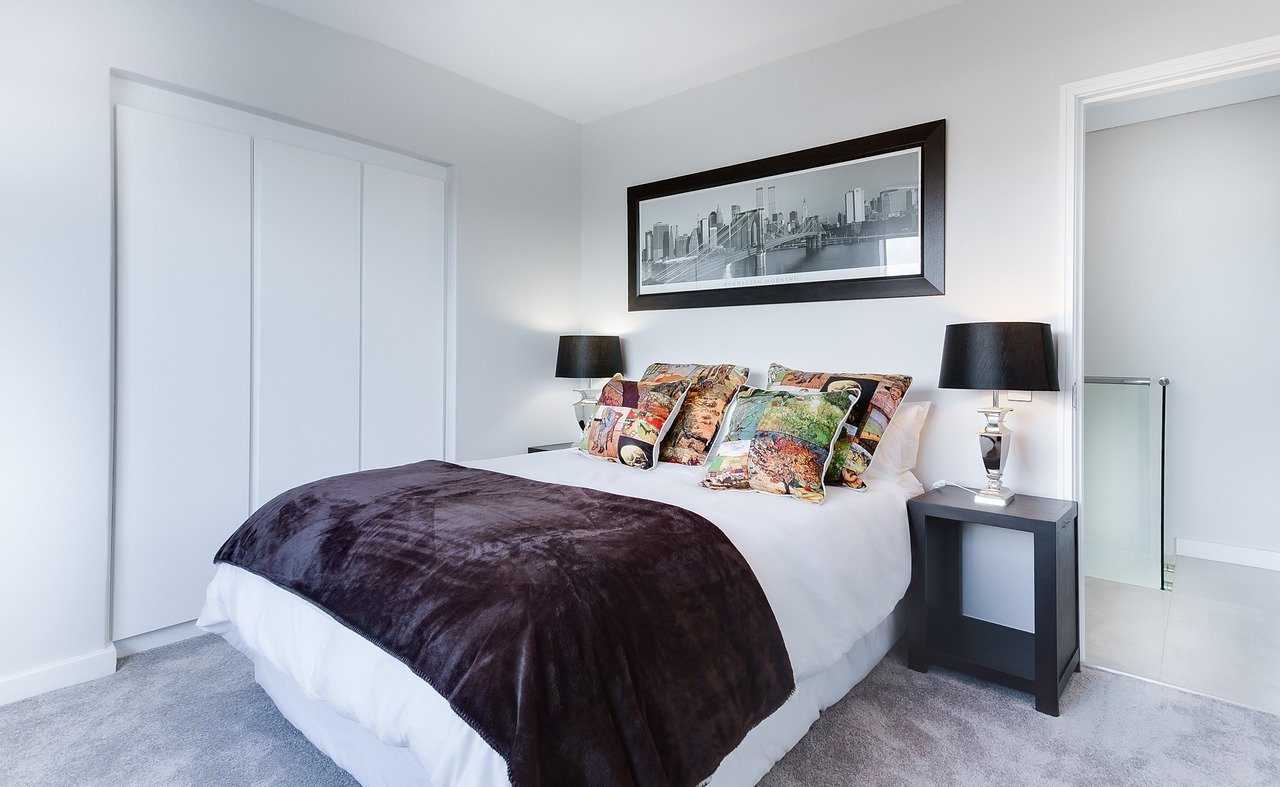 Start the holiday hospitality with a comfy bed. A great mattress set is ideal, but the addition of a foam egg-carton topper can smooth out older ones. Quality air mattresses can also be paired with box springs for a simple sleeping space. If you'll be using a shared space for sleeping quarters, consider options like day beds (which become handy seating in their off hours), Murphy beds for hideaway convenience, and folding beds that store easily in closets.
Treat holiday guests to quality bedding, including a selection of pillows and an extra blanket or down comforter. Also be sure to have a spare set of sheets handy.
Whether the guest area is a private bedroom or bunk in the basement, make sure there's a side table or cabinet nearby that's equipped with a convenient reading light, a bit of storage space, and such comforts as a quiet clock and bottled water.
Clear a bit of closet space on both the hanging rod and floor so your guest has private storage space. Provide a handful of hangers, and if space allows, add a folding luggage stand that can be used inside the closet or outside in the guest area.
Convenient seating is also welcome when you're preparing a space for holiday guests. Add a small slipper chair, a bench at the foot of the bed or even a rolling, tufted ottoman where a guest can take a pause.
Clear away clutter: that means no obstacles on floors, no personal documents stored in plain sight, and no display of personal collections on surfaces better used for the guest's gear.
Keep the guest space quiet by oiling any squeaky hinges, stopping drips in nearby bathrooms and silencing any chiming clocks.
Ensure safety by removing area rugs that could trip guests up and placing a flashlight within easy reach.
Workable window coverings should be present in the guest area for both privacy and lighting control.
If your guest space permits, provide wired conveniences like a small television, personal coffee maker and data outlets for laptop use.
When it comes to decorating a space for holiday guests, keep colors neutral and soothing, and select accessories that add personality without getting too personal (i.e., a display of family photos is a bit much since they're already seeing plenty of you, but a beautiful landscape shot from your vacation is great for the guest escape).
Tips for guest baths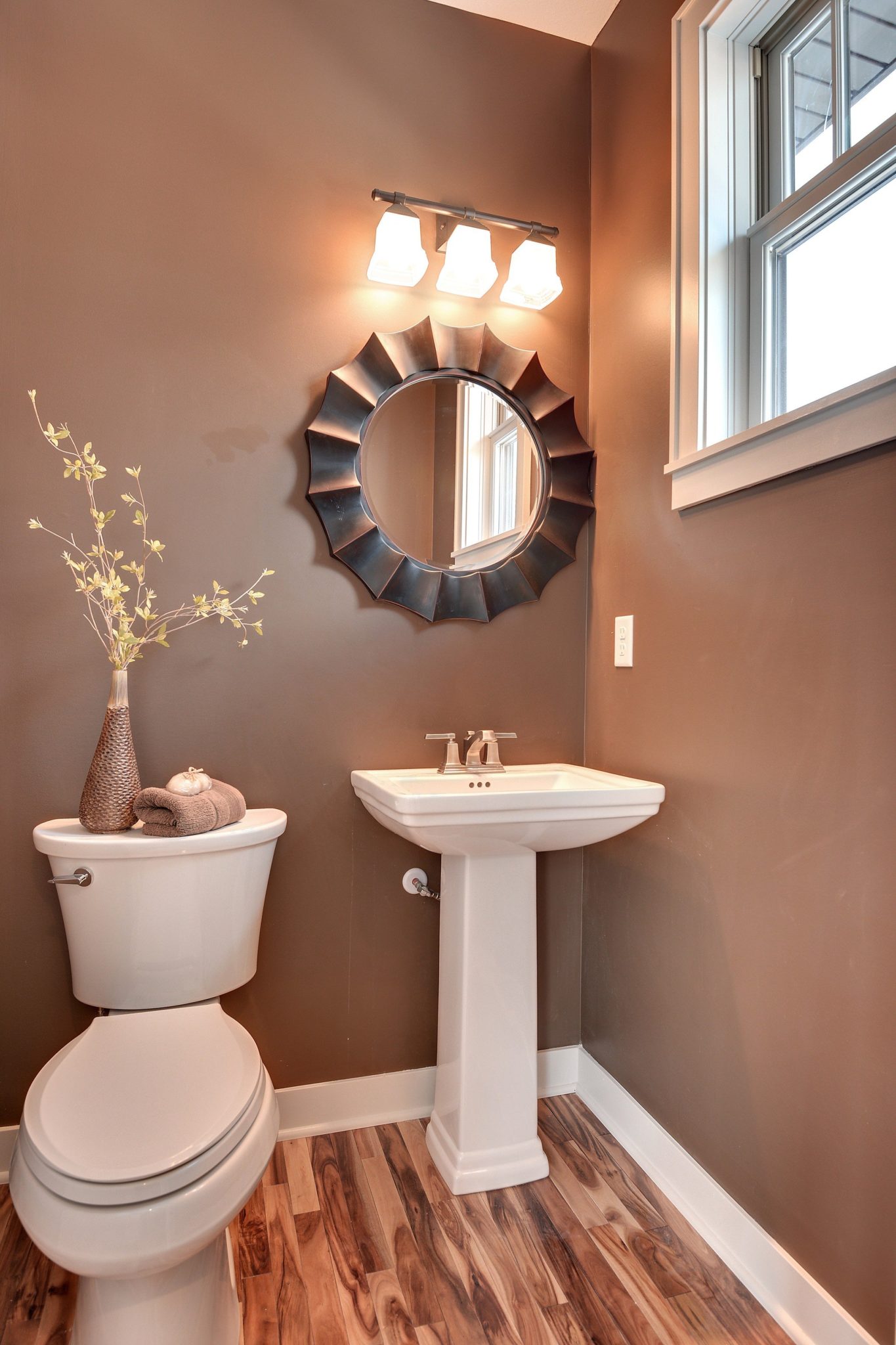 If you've got a powder room with space for expansion, consider installing a compact shower for guest convenience. It'll also come in handy during busy outdoor seasons when sweaty athletes and muddy gardeners need a clean-up stop on their way back indoors.
Whether you have a spare bathroom or must share a single space, clear the decks so guests feel comfortable about using it. Unclutter surfaces, stow away products that usually stick around in the shower or tub, and make sure an abundance of towels and washcloths is easy to find.
Steer clear of heavy scents, because what your nose knows may not be welcome to everyone else's. Instead, prepare for holiday guests by providing a nice selection of soaps, and set out a small vase with a sprig of something seasonal from your garden to add subtle freshness.
For that extra bit of hospitality, fill a small basket with travel-size toiletries and any helpful necessities that travelers tend to forget (new toothbrush, disposable razor, etc.), and place it conveniently on the counter. Also show your guests where they can find the spare hairdryer in case they need it.
When preparing the holiday hospitality, remember that, design-wise, it's fine to go a little bolder with colors and decor, but keep the guest bath as welcoming and soothing as you can.