How many times have you been online window shopping, found something you really wanted to buy, but just as your mouse hovered over the checkout icon you stopped, and asked, "Where am I going to put that?" Well, if you live in a small house or apartment, there may be a few nooks and crannies you've overlooked that would be ideal to help hide your stuff! Here are a few easy DIY storage solutions that can help.
Under Your Bed
While many may fear what lurks beneath our beds, don't fear the space it offers for DIY storage! One of the top overlooked spaces in any home, all you'd need are some plastic storage containers on wheels, and you can store anything from your winter wardrobe to spare craft supplies you don't want to leave lying around. If your under bed space is small, you can add bed lifts, small plastic blocks that can raise the bed from 3 to 7 inches and allow for even taller storage containers.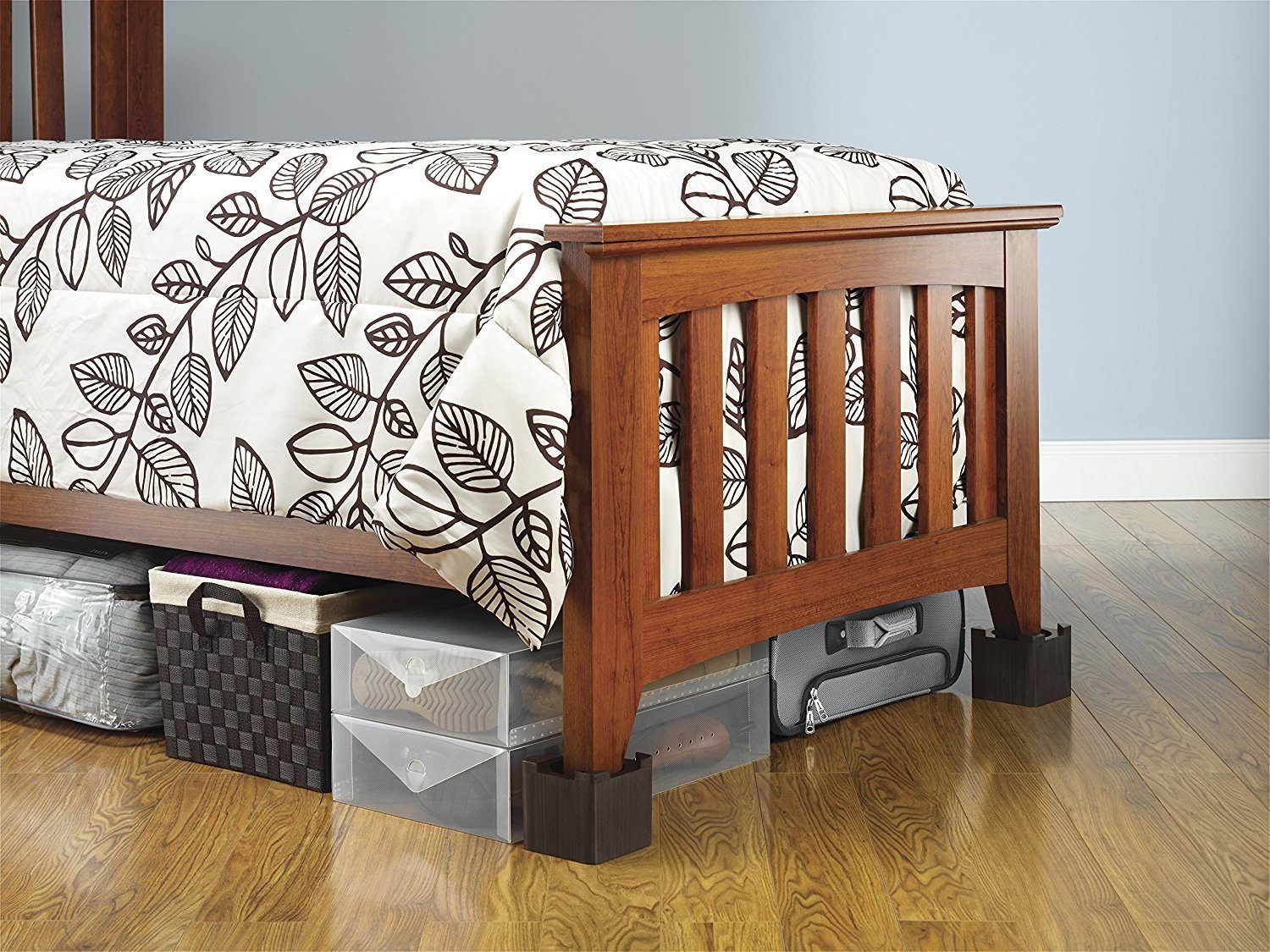 Bed lifts like these are a simple way to create more usable storage space. Bed Lifts are very inexpensive and available in many shapes and sizes. They can typically raise a bed from 3 to 7 inches.
Door-Mounted Storage Racks
While they might not be the most attractive storage solution, a storage rack turns a door into a compartmentalized storage container that is ideal for both keeping stuff off the floor, as well as for the organization a wide range of smaller items like hats, gloves, scarves, jewelry, personal products and more. While these organizers are often designed for shoes you can put all kinds of stuff in them. For instance, an entire row on a DIY storage rack might be just the thing for keeping your cleaning supplies in a single, easy-to-find location. Above that, you could put your charging cables and electronics accessories. And above that… well, you get the idea.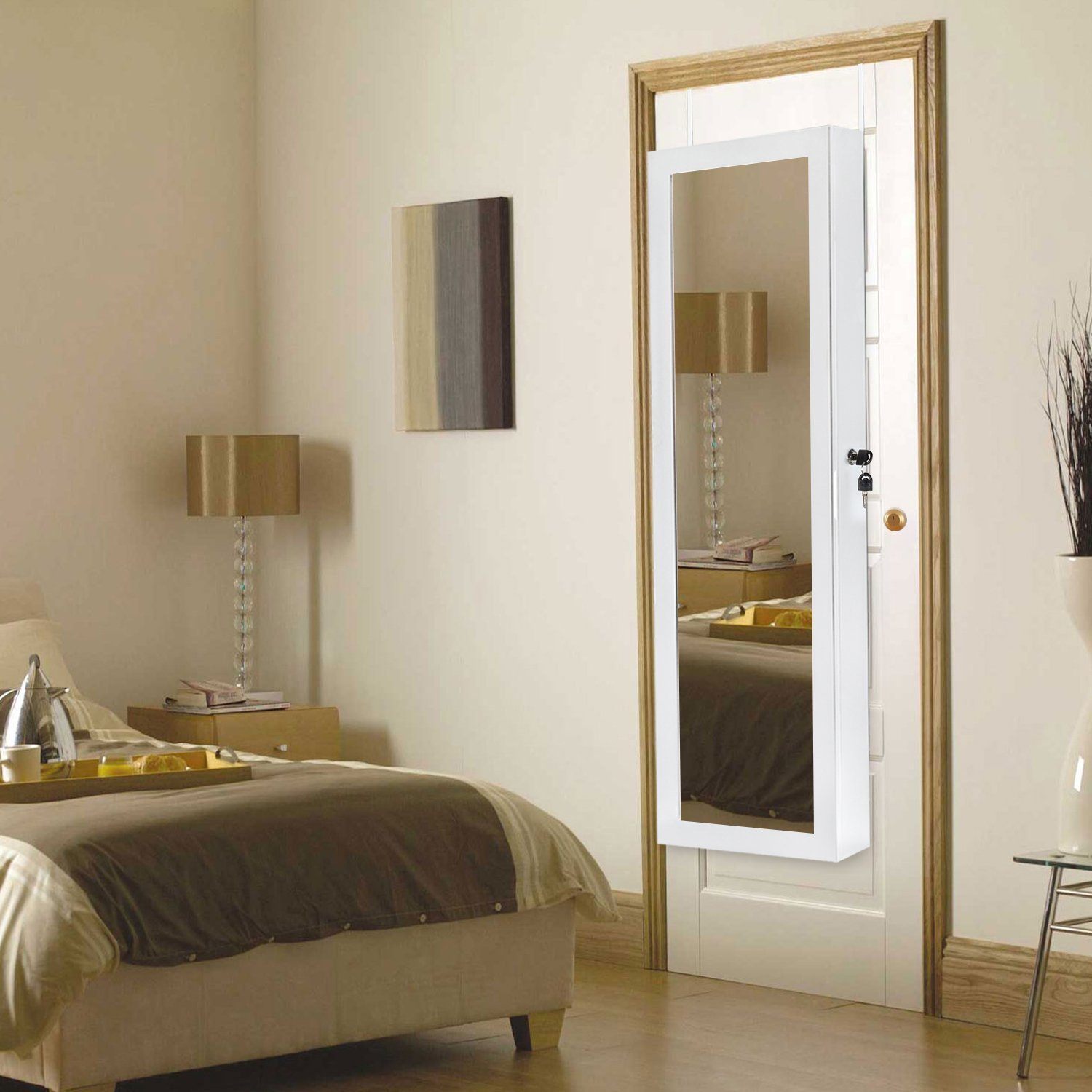 This LED illuminated back of door storage cabinet is just one of dozens of storage products designed to take advantage of this very underused space.
Chances are good you have a coffee table. It's one of those pieces of furniture we all seem to have, and just accept as part of our layout. Well, do you also have a couch? What about an ottoman? Well, as This Old House points out, you can turn any of these pieces of furniture into a DIY storage solution, without sacrificing its comfort or inherent use. An ottoman with a lid that you can store spare blankets in, a couch with a drawer along with the bottom, or a coffee table that's actually a cleverly-disguised trunk are all perfect secret weapons in the war for storage space.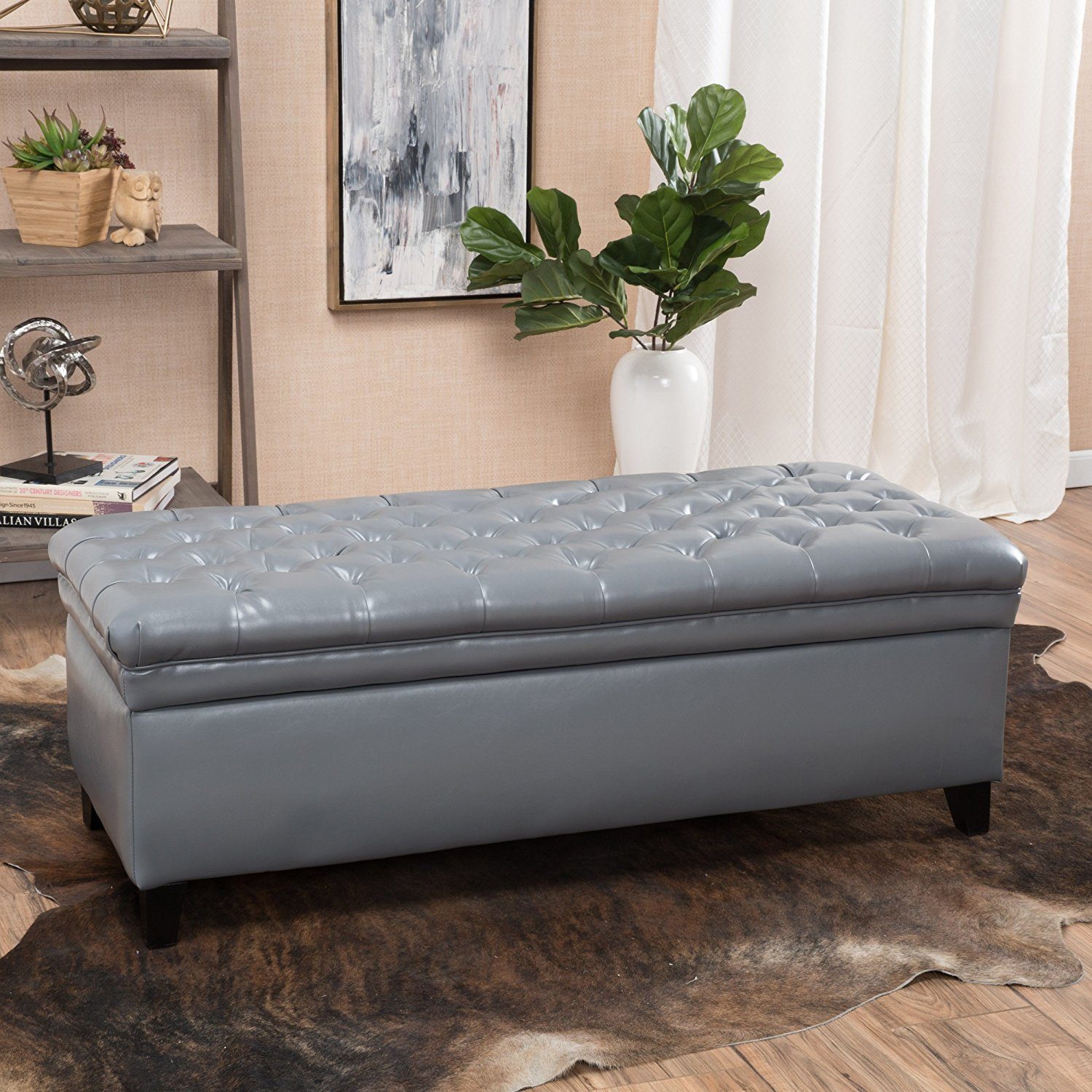 Add some stylish storage to your living room with furniture that conceals storage. This storage ottoman is perfect for storing those board games and controllers that you want easy access to, but don't want cluttering up your coffee table and closets.
.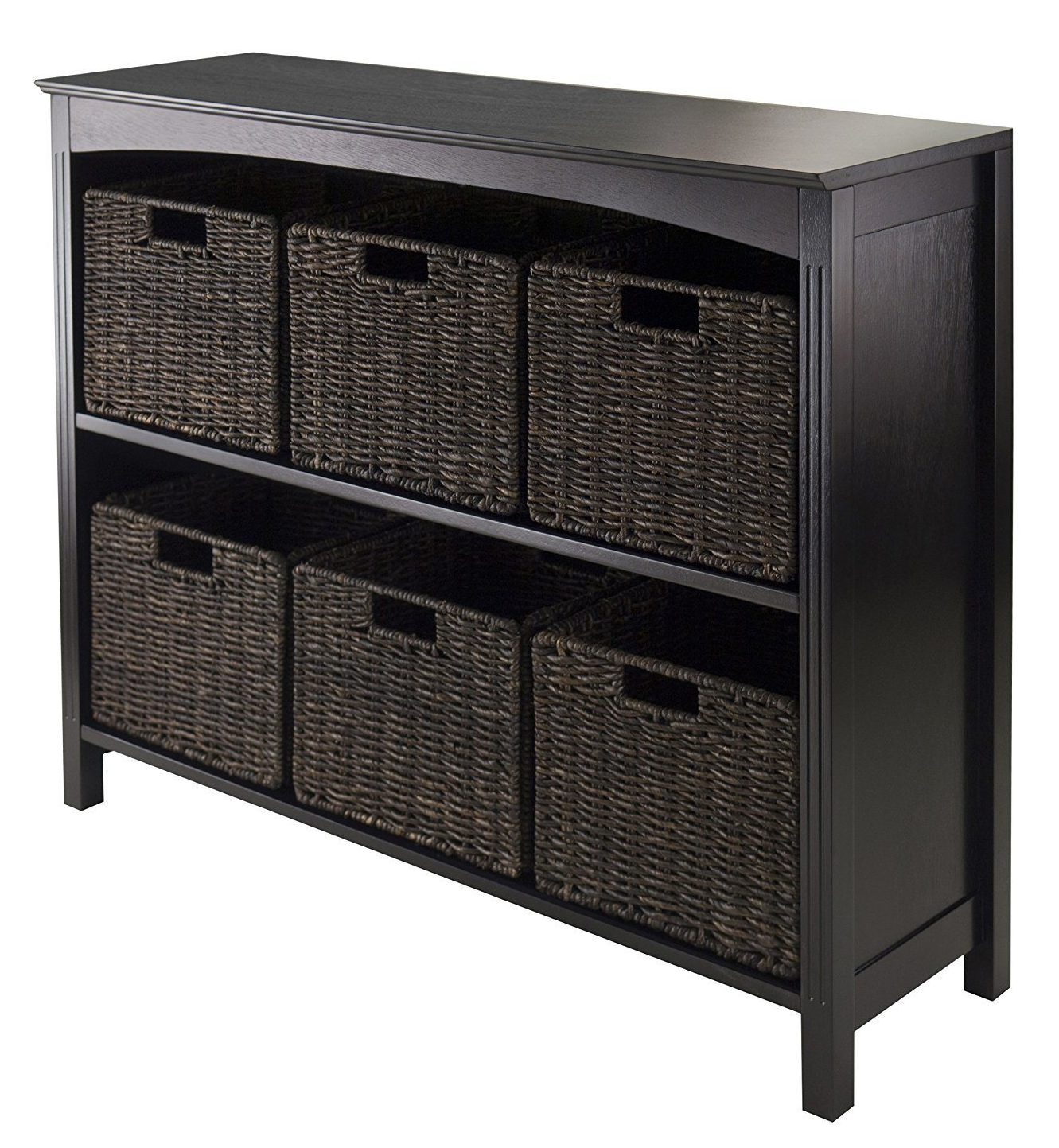 Is this a bookshelf or a storage shelf? It's actually both! Look for furniture that's designed for double duty like this extra-deep bookcase that can easily handle basket of books.
Get Hooked On Wall Space
If you live in an apartment, you might not be allowed to build shelves into the walls. However, something you can do is to use simple, stick-on hooks to turn any bare wall into a storage space. While these hooks may not support big items, we all own a lot more small things than we think. Hooks are a great DIY storage solution to turn your hats, purses, or other accessories into useful wall art that occasionally comes out the door with you.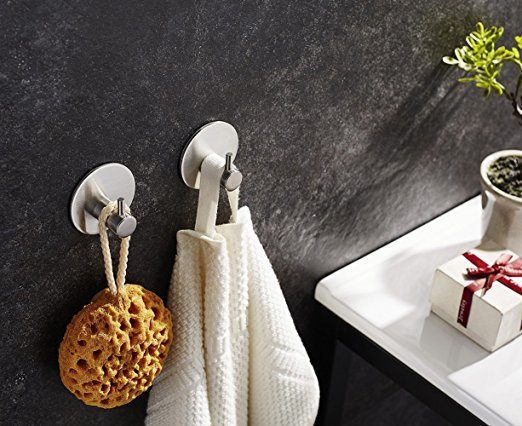 Stylish walls hooks like these are available in a wide variety of styles and sizes, capable of holding anything from towels to heavy coats.
Floor-To-Ceiling DIY Storage Shelves
Shelves are a storage solution we all need more of, even if we have plenty of room for all our favorite reading material. Too often, though, we get bookshelves that stop long before they get anywhere near the ceiling.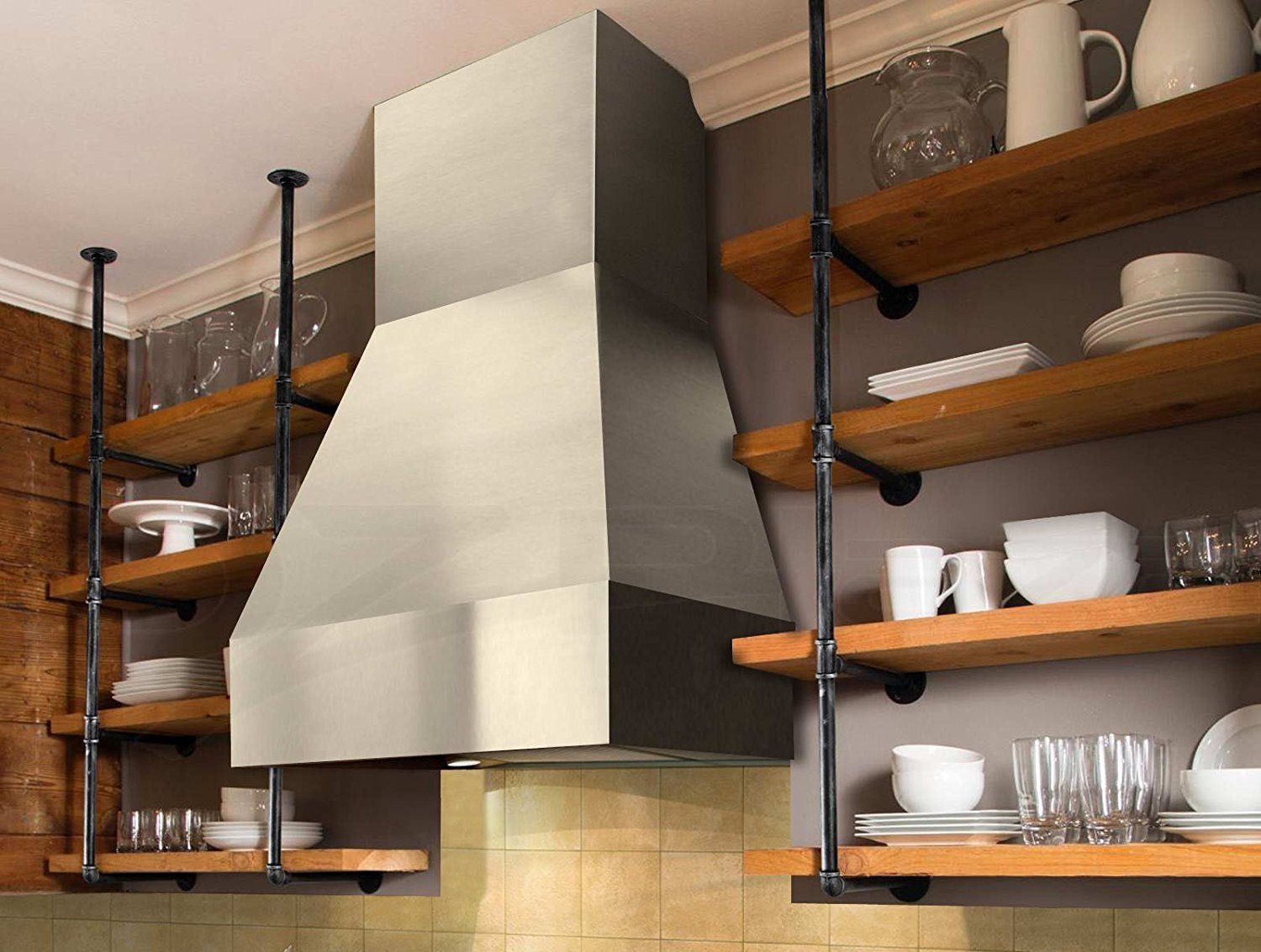 One of the most unused spaces in any home or apartment is the space from eye level up. Think of creative ways you can use this space to elevate your DIY storage and you'll quickly find you have more floor space and less mess.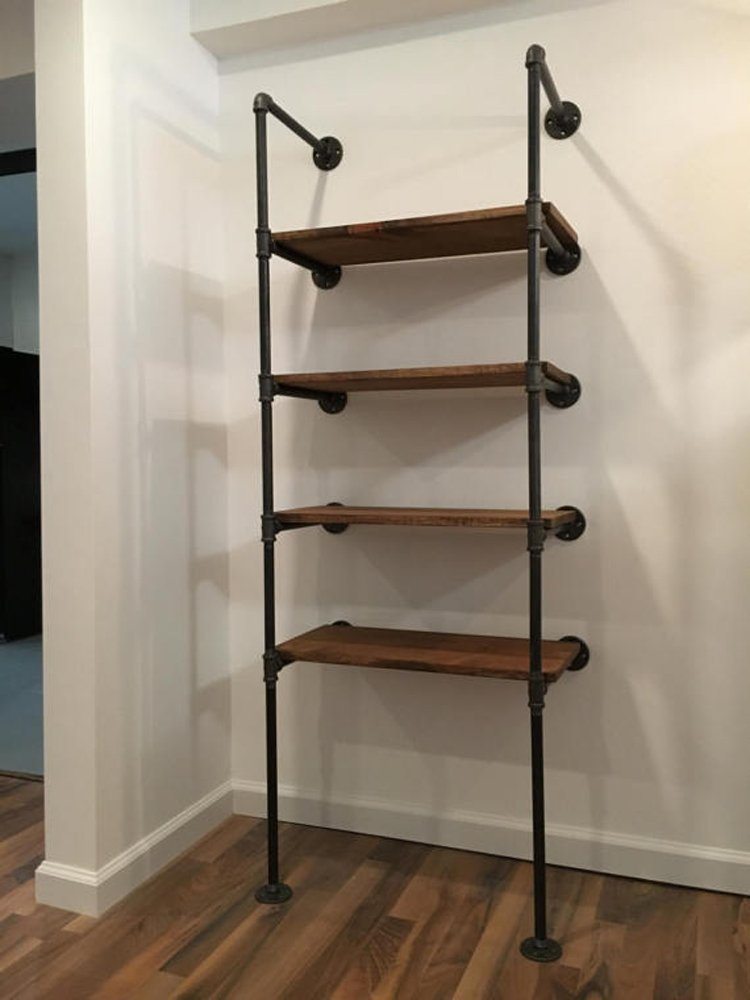 We absolutely LOVE these retro floor to ceiling bookshelves!
There are many, many places in every home or apartment that are perfectly suited for storage as-is, or by adding an often inexpensive storage item. Look beyond the obvious and you'll suddenly find many places to put things away and keep them in their place.