If you're already plotting springtime projects that'll spruce up outdoor rooms, you're not alone. Americans love beautiful, functional outdoor spaces for entertaining and recreation, and according to the Residential Landscape Architecture Trends survey, we also favor sustainable and low-maintenance features.
The American Society of Landscape Architects asked residential landscape architects from across the country to rate the expected popularity of a range of outdoor design elements. The category of outdoor living spaces—spanning kitchens and entertainment spaces—received a 94.5 percent rating as somewhat or very popular, and all but tied with gardens and landscaped spaces, which received a rating of 94.4 percent.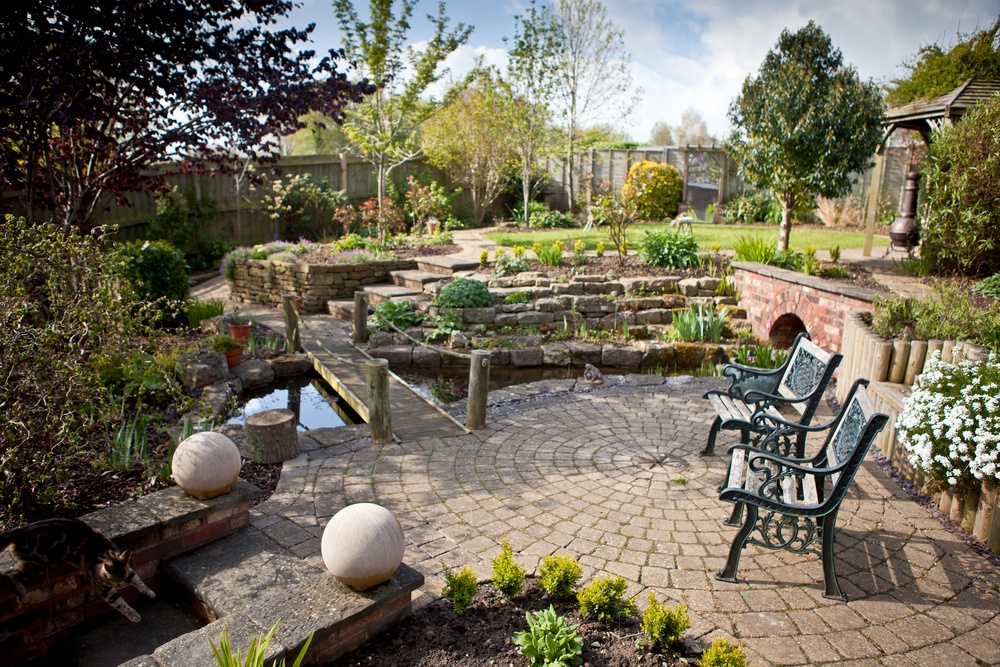 When it comes to outfitting those outdoor spaces, count on continued popularity for several backyard favorites. The best backyard fire pits, fireplaces and grills all rated in the high-to-mid 90s in the survey, as did seating, dining areas and lighting. Decorative water elements such as waterfalls, ornamental pools and splash pools are also predicted to be in high demand for home landscapes (90.9 percent), as are spas (81.5 percent) and pools (75.3 percent).
Planning for planting is where easy care and sustainability come in. Low-maintenance landscaping is a must (93.9 percent), with native plants (86.6 percent) and organic strategies (65.3 percent) in the mix. More homeowners are following the local food movement with their own vegetable gardens, orchards and vineyards (82.7 percent). And cutting down on water waste with reduced lawns (72.6 percent) and drip irrigation (82.5) means less is more sustainable.
The results of the Residential Landscape Architecture Trends survey show/tell us that in a still-uncertain economy, homeowners want to get more enjoyment out of their yards. And if those spaces can be attractive as well as easy-care and environmentally friendly, all the better!