There is just something about a sitting around a fire pit with your friends and family on a cool summer night. You're making s'mores, telling jokes, and just spending some much-needed quality time outdoors. Aside from that, an outdoor fire pit will help to spruce up your backyard and make it a very popular hangout spot for family and friends, young and old.
But if you're thinking that fire pits are an expensive investment, you're not wrong. Built in fire pits can be a lot of work to build and frankly hard to maintain. The good news is that ready-made fire pits are not and there are plenty of options for one that will fit both your budget and your backyard! To help, we've researched over 100 fire pits you can buy for under $100 and landed these 12 super popular pits on Amazon, perfect for a backyard, patio, deck, beach or even camping trip!
Landmann USA Bromley Fire Pit
With its 4-star rating and decorative cutout design, the Landmann USA Bromley Fire Pit is a great addition to any backyard. With its cutout design on the firebowl, it create incredible ambiance and stylish, thanks to the four decorative arched legs which also provide stability. This baby will warm up your entire night. It's super easy to assemble outdoor fire pit that features a lightweight and easy transport design – great for those who are always on the go or who live in an apartment or condo with shared outdoor space.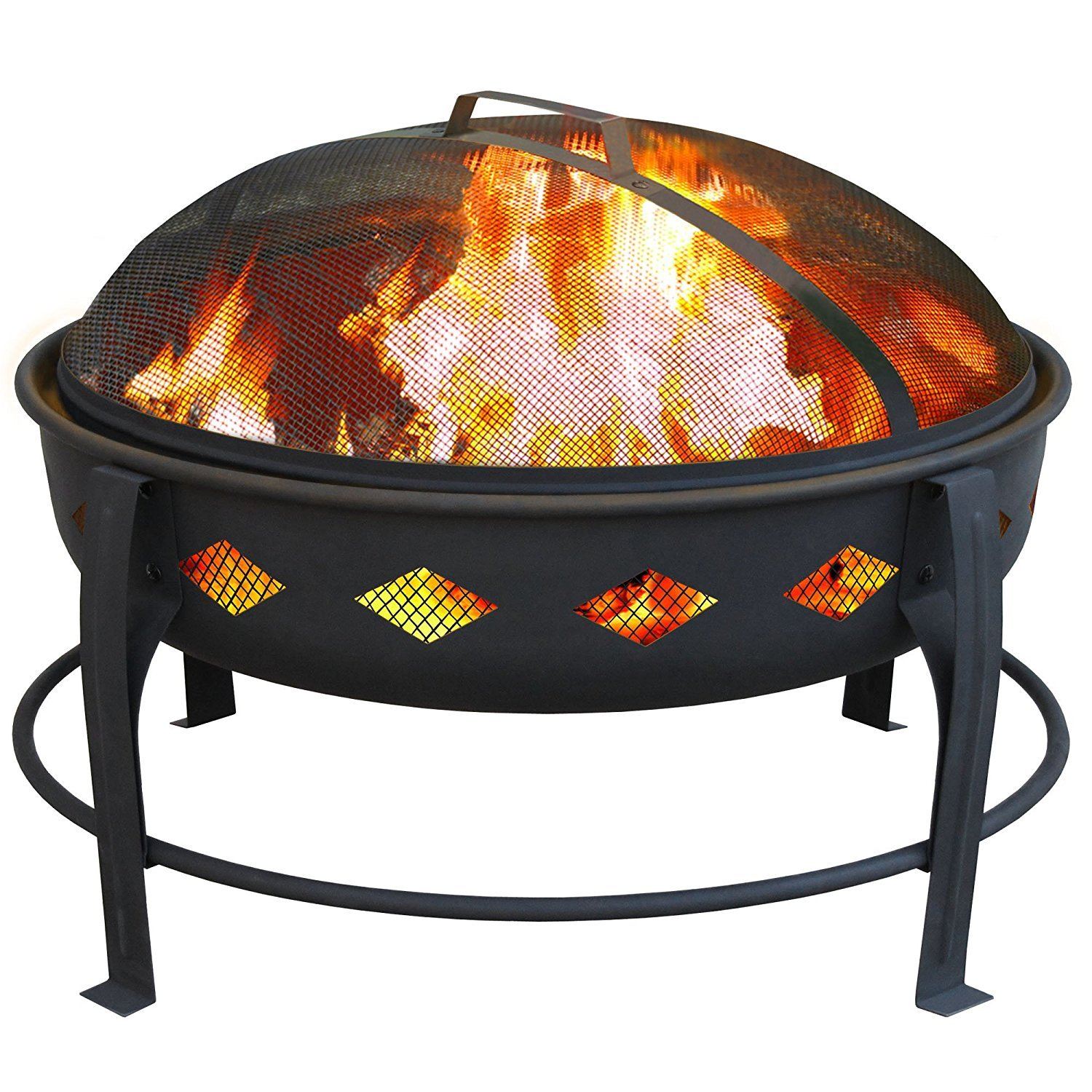 ---
---
Fire Sense Copper Rail Outdoor Fire Pit
Spending time with the ones you love most is the best part of life. Extending the life of your outdoor living space with comfort, quality and style to continue that time throughout the year, is also very important. The Fire Sense Copper Rail Fire Pit delivers just that: long-lasting quality and comfort. Your guests will be impressed the next time they come over for a night out in the backyard. The copper railing around the fire pit gives it such an elegant look and will be the talk at your next party.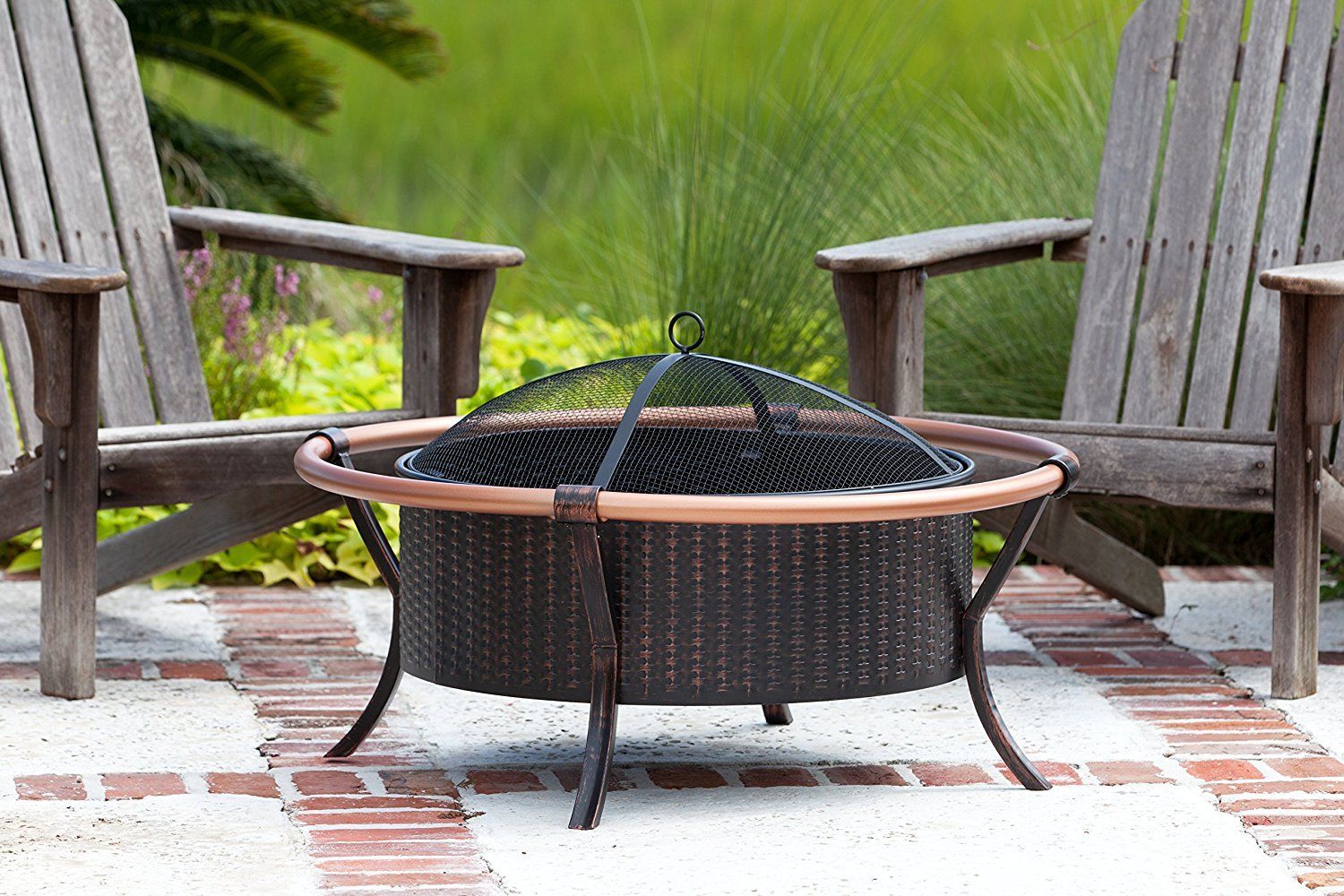 ---
---
Big Sky Stars and Moon Fire Pit by Landmann
How cool would it be to sit outside and look up at the stars and moon all while your new fire pit sported the same design? The Landmann Sky Stars and Moon Fire Pit comes equipped with these awesome designs and modern black finish. If the star and moon design isn't really your thing, that's ok! It also comes with a wildlife design as well. Perfect addition to those summer camping nights making s'mores! This fire pit comes with a safety ring for easy transport (or resting your S'mores sticks!) and its lightweight design is great for bringing to the beach or to your vacation home.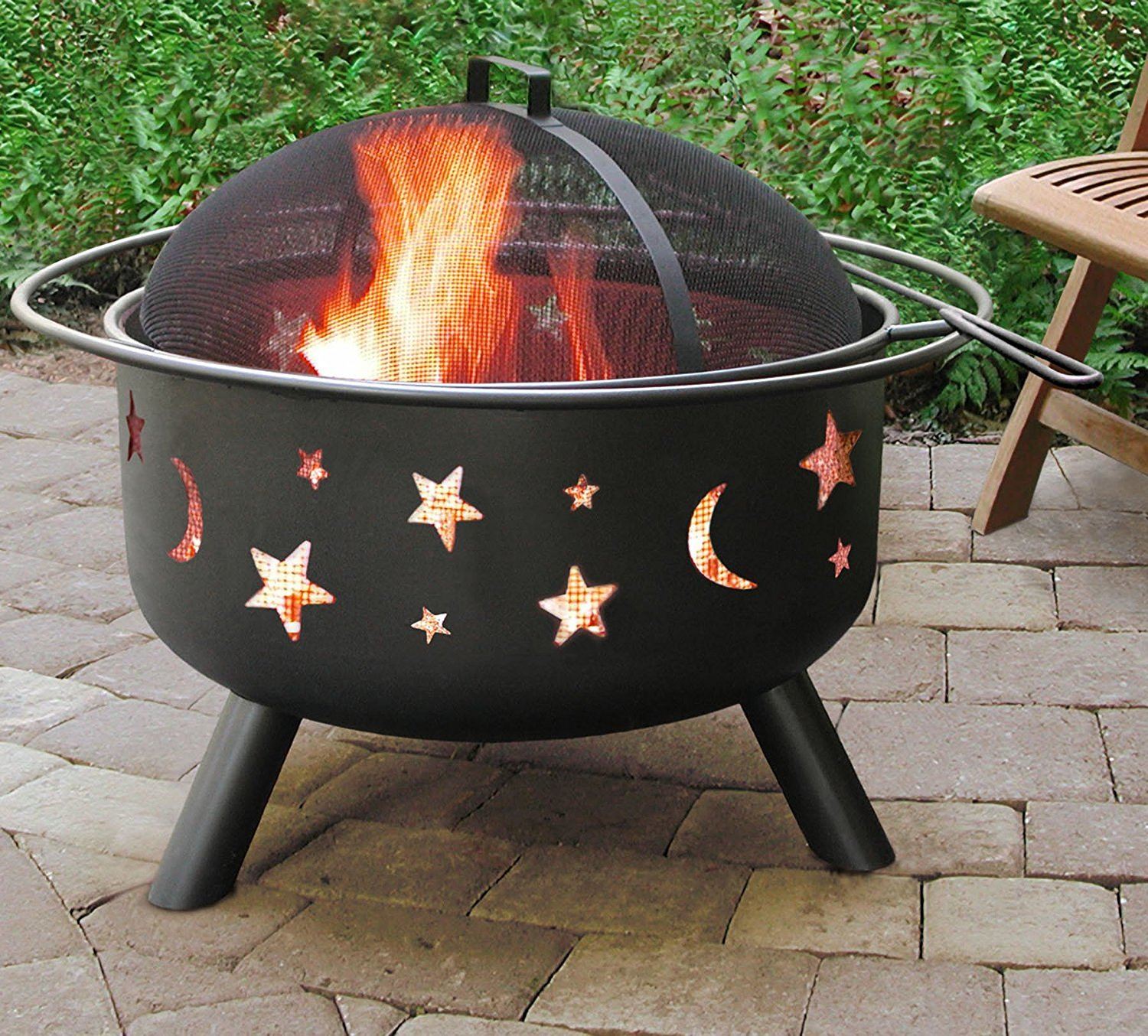 ---
---
The CobraCo Americana Fire Pit
We love the classic Americana look of the CobraCo Fire Pit. Priced at just $98.77, this product it's well-made, stylish, can be assembled in less than an hour and perfect for someone with limited space in their yard. It also sports a very modern look with some vintage attributes to it as well. Whether roasting marshmallows or enjoying hot cocoa or sipping some wine, this outdoor fire pit offers year-round enjoyment.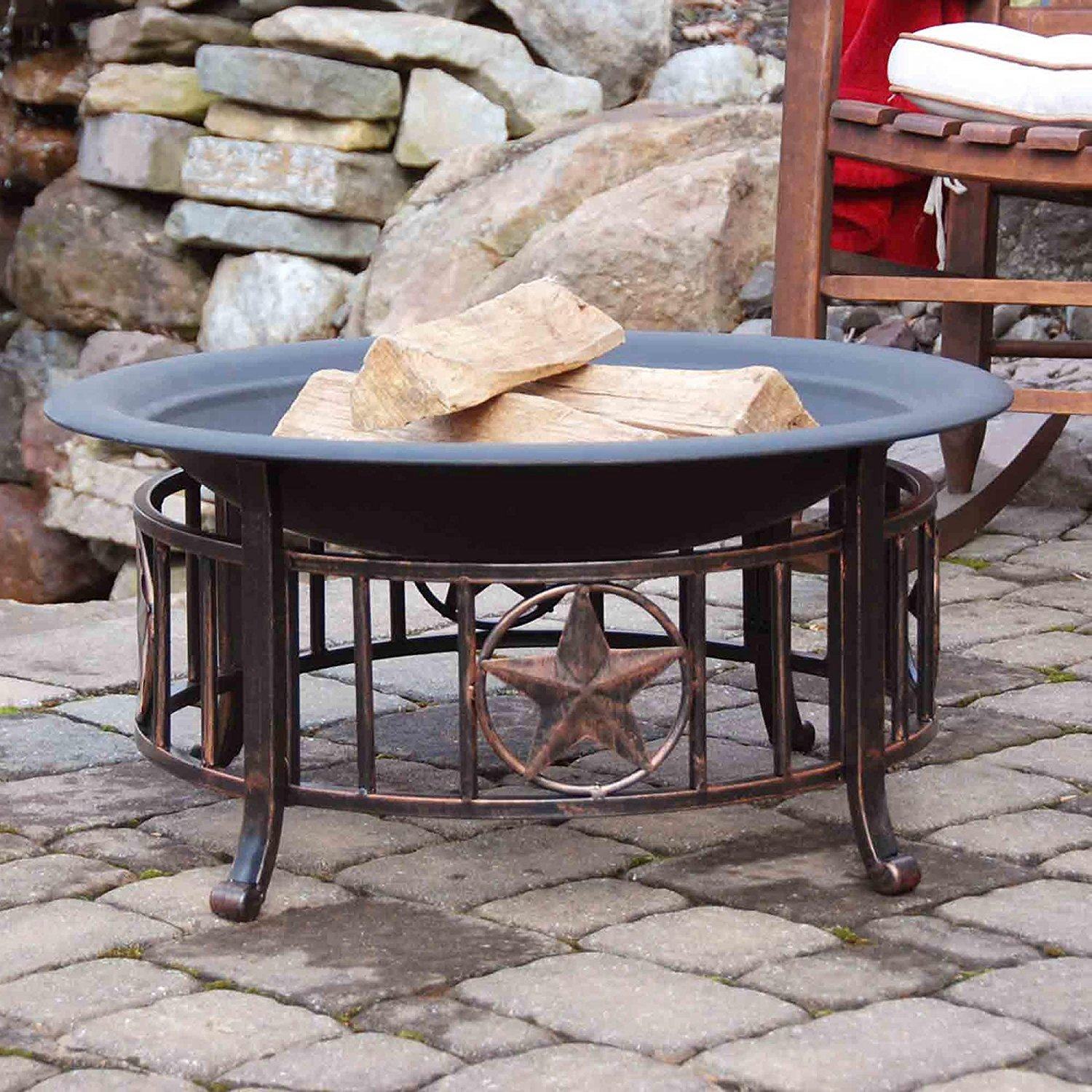 ---
---
Zeny 32″ Outdoor Fire Pit
This ZENY outdoor garden fire pit is perfect for cool evenings, providing cozy warmth for you and your family. If you have little ones around, the Zeny Outdoor Fire Pit comes with a mesh lid to prevent burning embers blowing and comes with a poker to stoke fire and remove the mesh lid safely. It can work a longtime outside and keep rust resistant. Now you can make delicious s'mores with ease.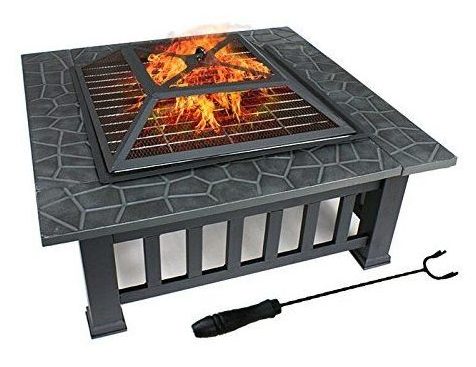 ---
---
Deck Mate Luna Wood Burning Outdoor Firebowl
If you're looking to re-do your backyard this Spring/Summer, but are doing so on a budget, then the Deck Mate Luna Wood Burning Fire Bowl is perfect! It's priced at $88.99 and can be used for burning wood or with artificial logs as well. The base is lined with stars and moons that will illuminate your backyard. This is also great if you happen to have teenagers who love having friends over! It's easy to use and comes with a lift-off spark screen for extra protection.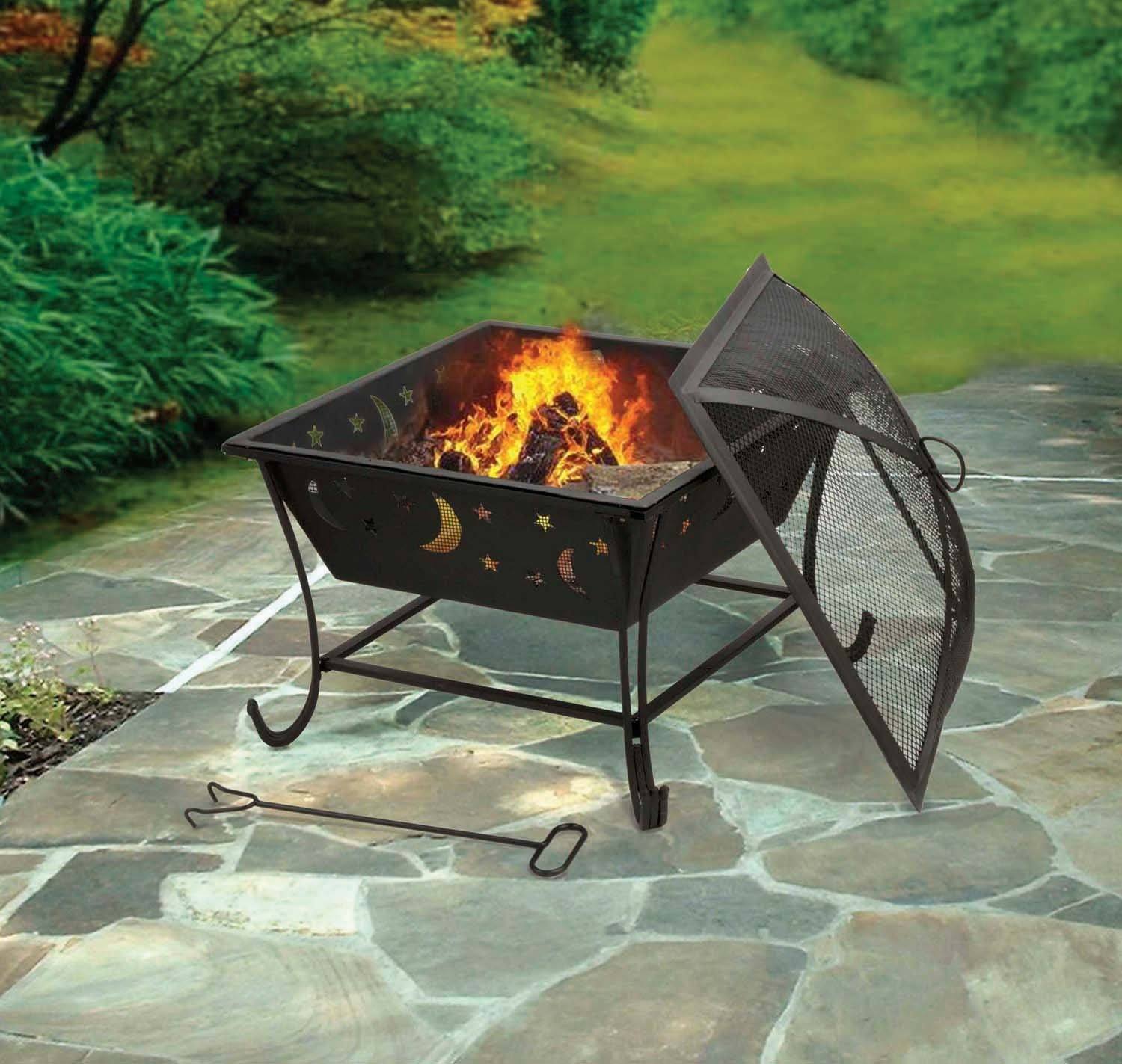 ---
---
Steel Lattice Fire Pit 23 ½ Inch
There's just something about sitting around a fire that makes us slow down a bit. If you're looking to quickly transform your outdoor living space and have a nice place to relax, you can do so with this Amazon Basics Steel Lattice Fire Pit! It's sized at 23 ½ inches which makes it the perfect fit for a back deck, patio, or garden. This alluring wood-burning fire pit creates an ambiance that will wow your neighbors into coming over for an impromptu happy hour!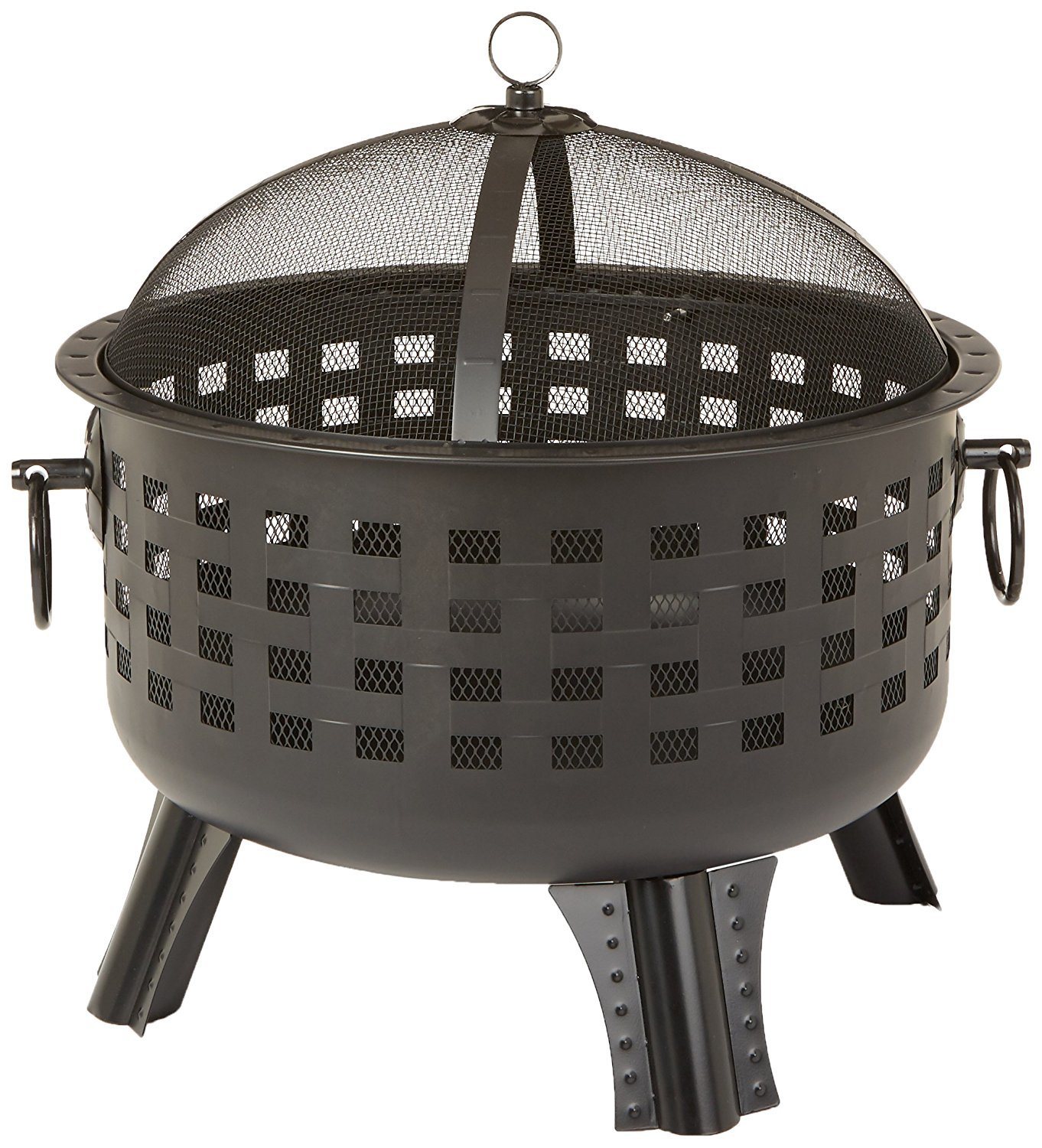 ---
---
Endless Summer, GLT1343SP, LP Gas Outdoor Table Top Fireplace
Calling all Millennials who may be renting! This is amazing for those smaller outdoor patio areas that we can call our own. The Endless Summer Table Top Fireplace runs on a small, camping-styled propane tank (not included), but the tank is cleverly hidden with its decorative base. Priced at only $74.99, this will be sure to bring your friends together for a night of beers and BBQ! This also comes with a 1-year limited warranty.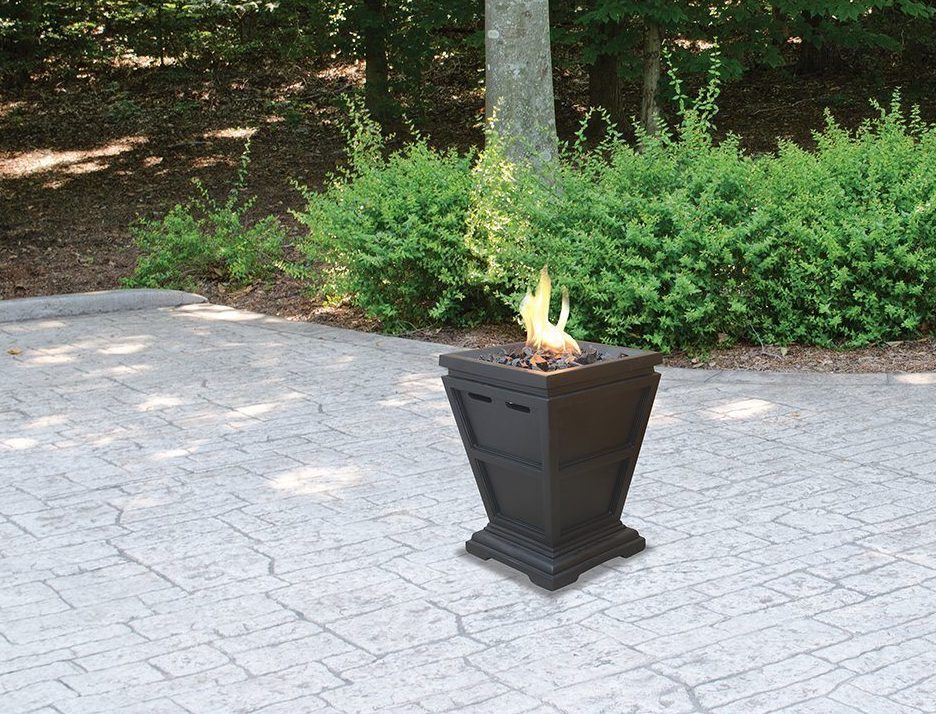 ---
---
Esshert Design Rust Fire Bowl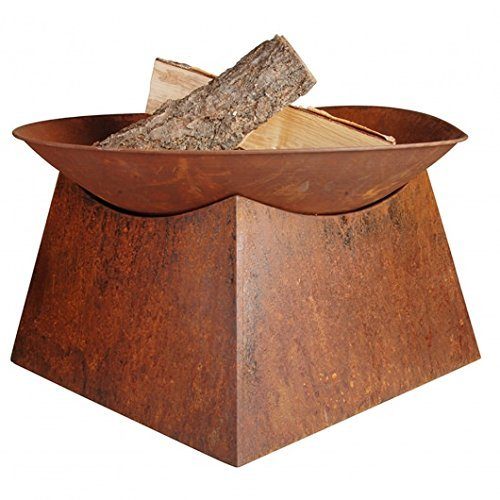 Dress up your patio space while staying warm by the fire. The Esshert Design Rust Fire Bowl is a perfect source of a low flame perfect roasting marshmallows or just lighting up a cool evening with friends and family. This fire bowl offers a bit of a more sophisticated look all the while not breaking the bank.
---
---
Avondale Steel Fire Bowl
With the Avondale Steel Fire Bowl, you're able to burn your choice of wood or artificial logs and have a warm, inviting fire on a cool summer night in minutes. The steel construction and the base with four steel legs make this fire pit extremely stable. Its size makes it the perfect fit for a deck or patio, as well as your backyard garden.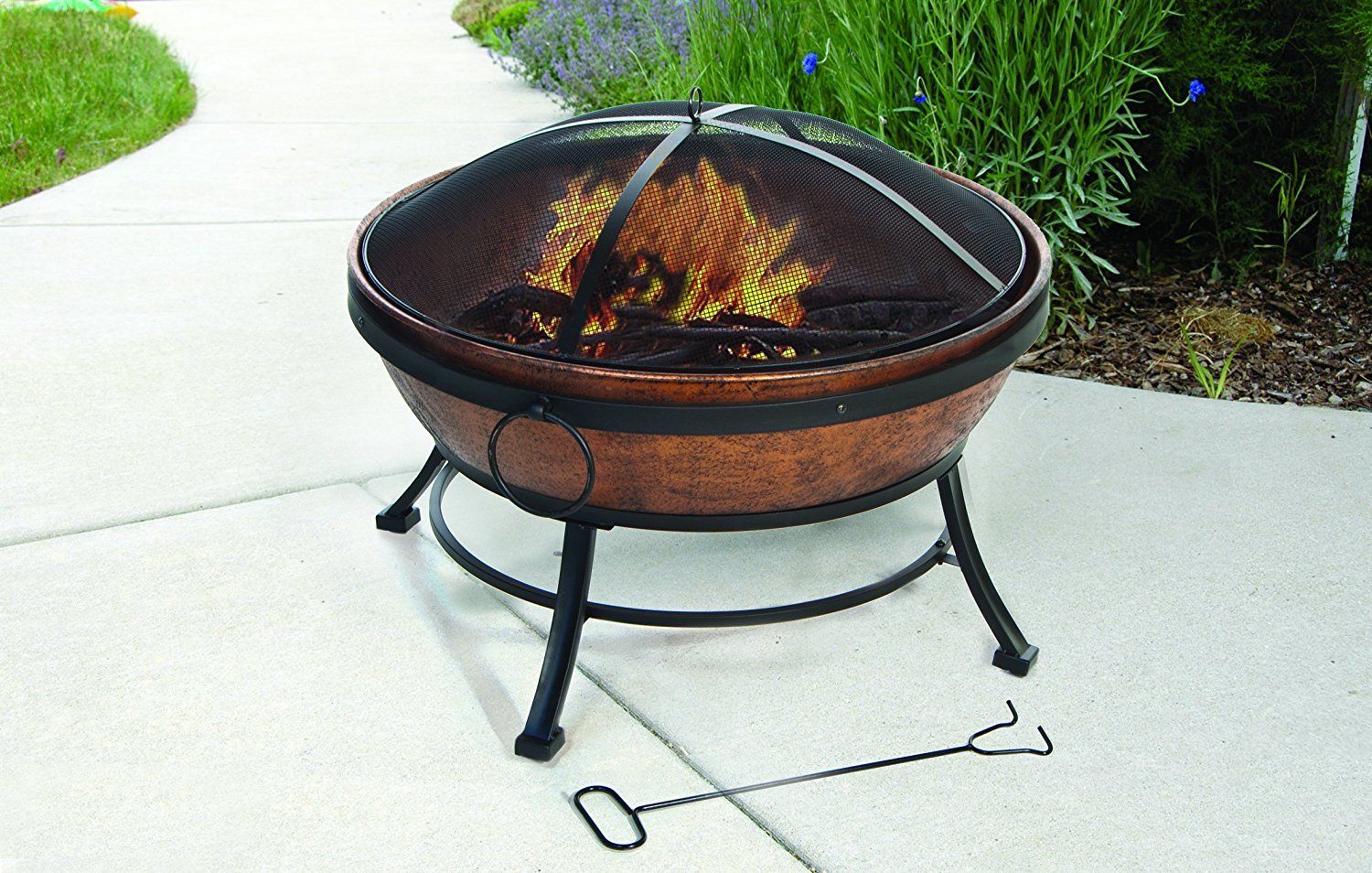 ---
---
Hex Shaped Outdoor Home Garden Backyard Fireplace
You will absolutely obsess over the beautiful distressed bronze finish and lattice pattern on this steel hex-shaped outdoor fireplace, perfect for adding a rustic touch to any backyard or porch. Spend time with family and friends around this lightweight firepit, and warm up on those cool summer nights.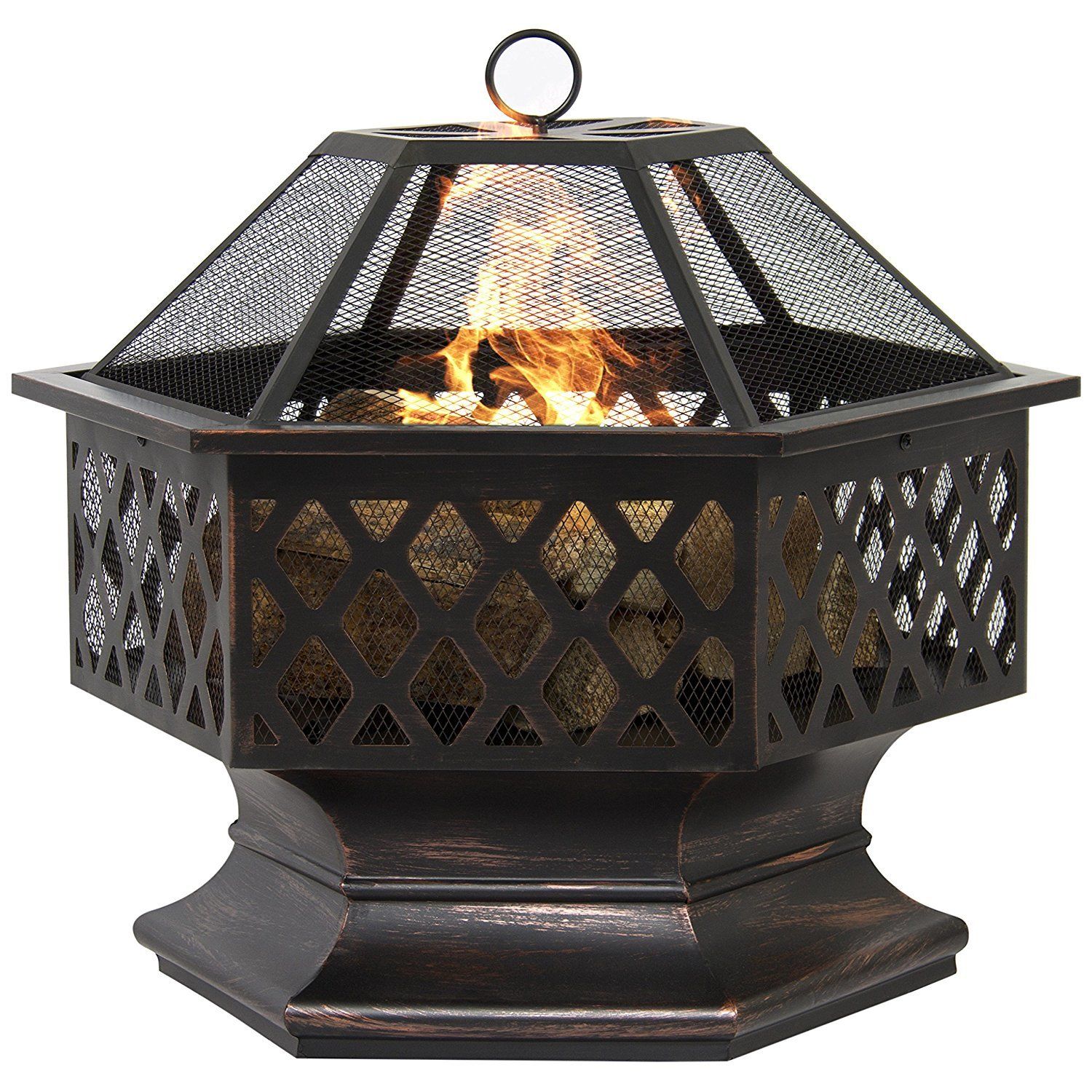 ---
---
AmazonBasics 26 Inch Portable Folding Fire Pit
Concert season is in session and with the AmazonBasics 26 Inch Portable Folding Fire Pit, you can be taking your tailgate to the next level. Whether you're heading to the stadium, beach or campground, this portable pit makes it easy to up the fun factor of any planned or impromptu gathering. There are no tools required to assemble this bad-boy which makes it very user-friendly. It also comes with a very convenient carrying case which makes transport easy. Food at a concert or sporting event is always so over-priced. Now, with this, you can hang out and grill your own food!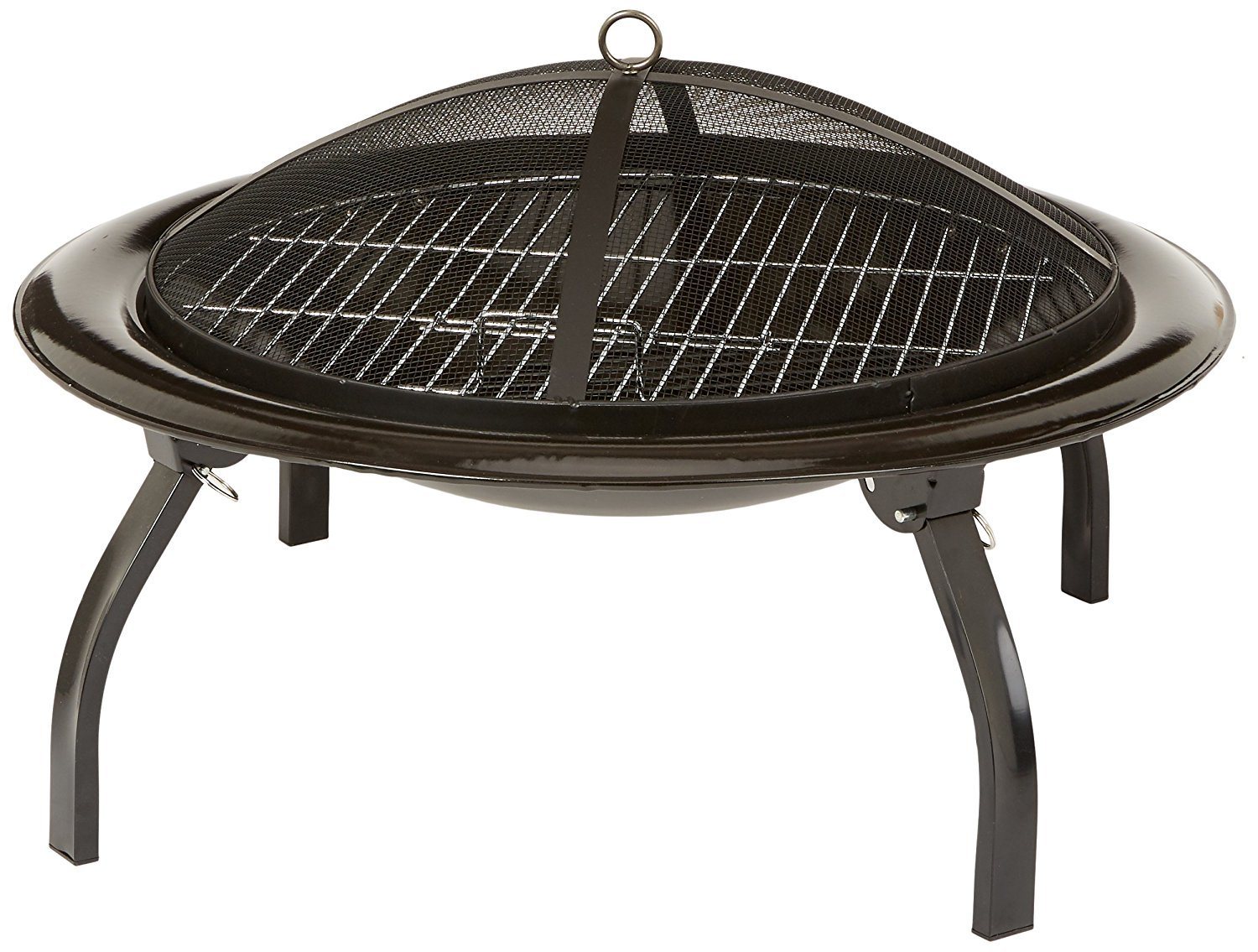 ---
---
So, there you have it! Our top 12 Fire Pit picks from Amazon. You don't have to spend hundreds of dollars in order to have an amazing backyard. It just takes some creativity, research, and of course, amazing people to spend time with, in your new outdoor fire pit area!