Homeowners around the world are actively taking steps to live greener lives and make their homes more environmentally friendly. Advancements in technology have made it easier than ever to create a zero-carbon home.
Even using propane as an energy source to power fire pits or grills is a quick and easy way to make your everyday life a bit greener. By using not-so-alternative renewable energy sources, proper insulation, and environmentally friendly interior fixtures anyone can reduce their carbon footprint at home.
Renewable Energy with Solar Panels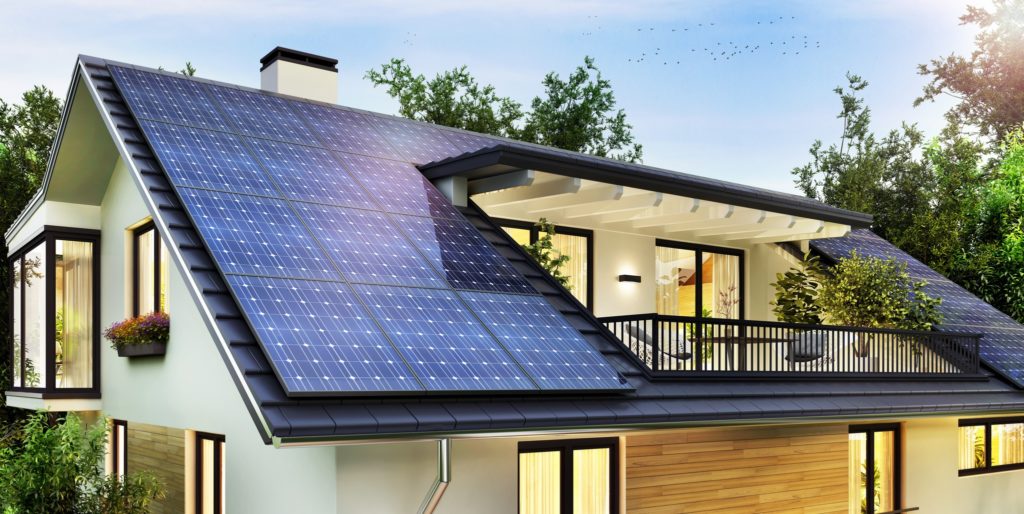 There are a few different types of renewable energy that homeowners can add to their property to help create a zero-carbon home. Wind and geothermal energy solutions are available, but solar energy is by far the most popular residential renewable energy option. Residential solar panels are typically roof-mounted or ground-mounted, but roof-mounted solar panels are more common.
Homeowners looking into solar panels for the first time might be under the impression that a single solar panel is all it takes to generate enough energy to power a house, but this is an incorrect assumption. If you want to generate a significant amount of energy, you will need multiple solar panels.
How many solar panels you need depends on how much energy you want to generate, the eligible space on your roof, and your budget. The general rule is that the more panels you install, the more energy you can generate. Filling your roof with solar panels may be possible, but it will be expensive and potentially excessive, especially if you install high-efficiency panels.
There are two different types of solar panels – monocrystalline and polycrystalline. The effective difference between monocrystalline and polycrystalline panels is efficiency. Monocrystalline panels are more efficient meaning you need fewer panels to achieve the same energy output of a larger polycrystalline solar panel system. High-efficiency monocrystalline panels might seem like the best choice, but unless your roof has limited space or you use more electricity than average, you can save money by opting for the less expensive, but less efficient, polycrystalline panels.
Talk with a professional solar consultant to determine the ideal number of panels for your house. Many solar companies will create multiple quotes for different panel configurations so you can choose the best option for your needs.
Insulation is key to a zero-carbon home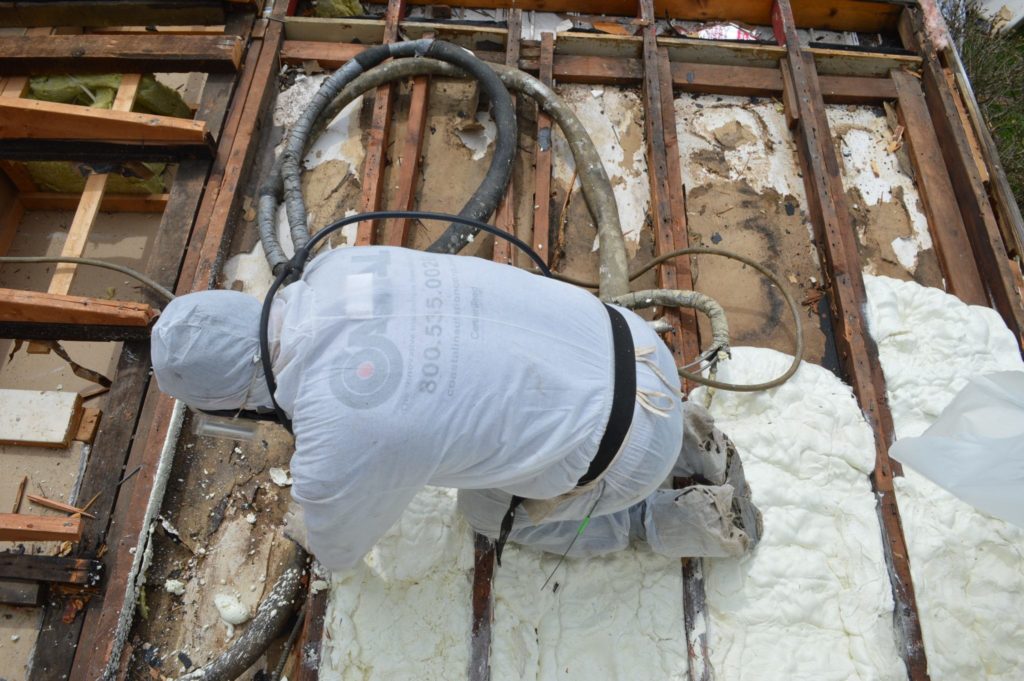 Roughly 40% of the average home's energy usage is attributed to heating and cooling, so anything you can do to lower the amount of energy your HVAC uses will help lower your carbon footprint. Insulation may be largely unseen, but it is your home's best defense against high heating and cooling costs.
Adding insulation can seal air leaks which ensures your HVAC system is not wasting energy by pumping air outside. Consult a professional to determine how your home could be better insulated and ask about which type of insulation is best for your unique position.
When choosing insulation, you have a few options. Fiberglass, blanket or board form, has been the standard insulation material for years and with the proper protection, you can install fiberglass insulation yourself. Loose-fill or cellulose insulation is made from recycled materials making it an environmentally friendly option, but it must be installed by a professional.
Spray foam is the most modern type of insulation and, as the name suggests, is sprayed onto walls where it then rapidly expands to fill every nook and cranny. Spray foam won't sag or slide down over time like other insulation materials and can improve a house's air quality by reducing outdoor allergens or pollutants. Due to the technical nature of spray foam, it must be applied by a professional.
Appliances
When it comes to what is inside your house, there are some green options. Energy Star appliances are certified by the Environmental Protection Agency to be more energy-efficient than standard models. Energy Star appliances do cost more upfront, but the energy savings ensure you recoup your investment over time.
WaterSense is the Energy Star equivalent for water products. WaterSense certifies toilets, showerheads, sinks, and more as water-efficient which will help you use less water, save money, and help the planet.
Light Bulbs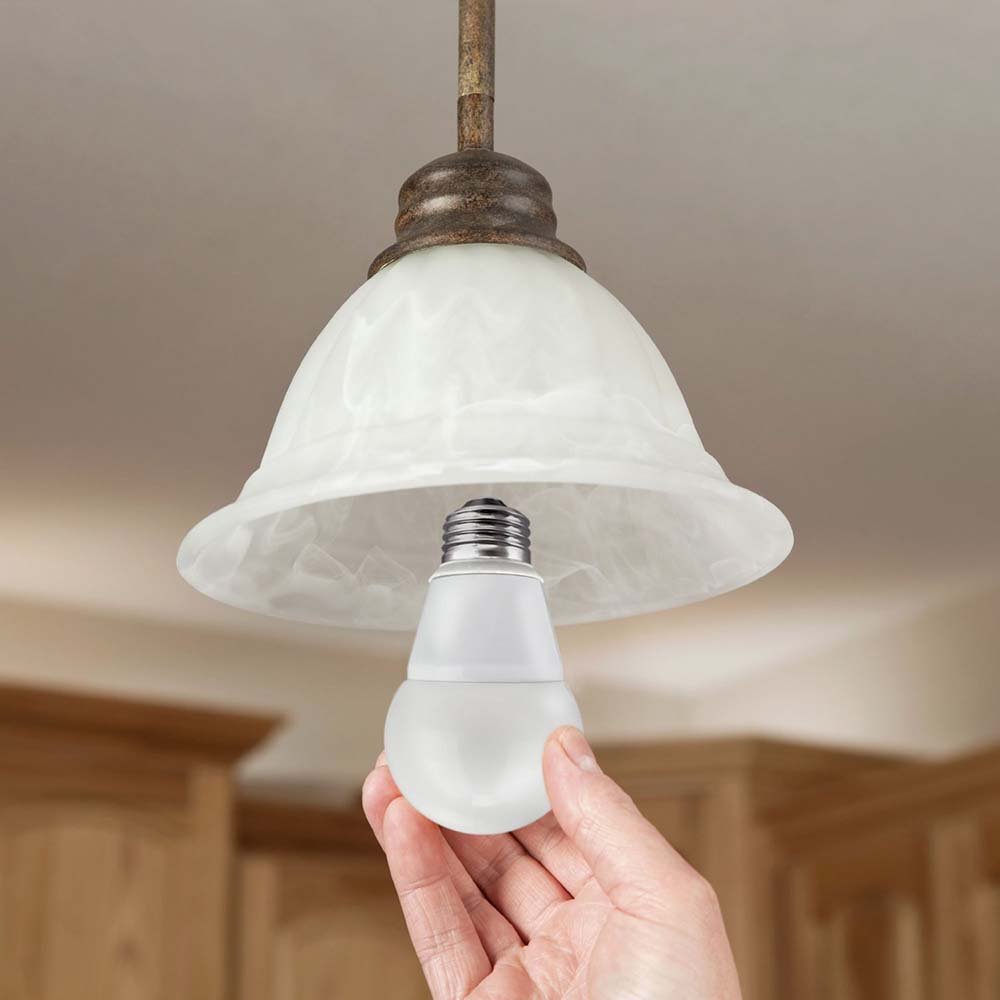 Light bulbs have advanced in recent years and the old incandescent bulb has lost its throne to the superior CFL and LED bulbs. Incandescent bulbs last for 1,200 hours while CFL and LED bulbs last for 8,000 and 25,000 hours respectively. If all three bulbs are supplied 10 W, an incandescent bulb will produce 81 Lumens, a Lumen is a measurement of brightness, a CFL bulb will produce 450 Lumens, and an LED bulb will produce 800 Lumens. It is clear that CFL and LED bulbs are functionally better than incandescent bulbs, but they are also better for the environment. The long life spans of CFL and LED bulbs means you won't need to replace them as frequently as incandescent bulbs which not only saves you money but also reduces waste.
Creating a zero-carbon home may sound difficult, but by adding renewable energy and proper insulation can greatly reduce your energy consumption. Look for Energy Star and WaterSense products to keep the inside of your house as green as the rest. Replace your aging incandescent bulbs with CFL or LED bulbs to save money and energy while being eco-friendly.