Finding simple ways to create an eco-friendly home has become a responsible and rewarding solution to increasing our sustainability. Discover 6 simple ways to reduce your home's carbon footprint and become more eco-conscious. The best part? You'll save money too!
1. Create a Green Kitchen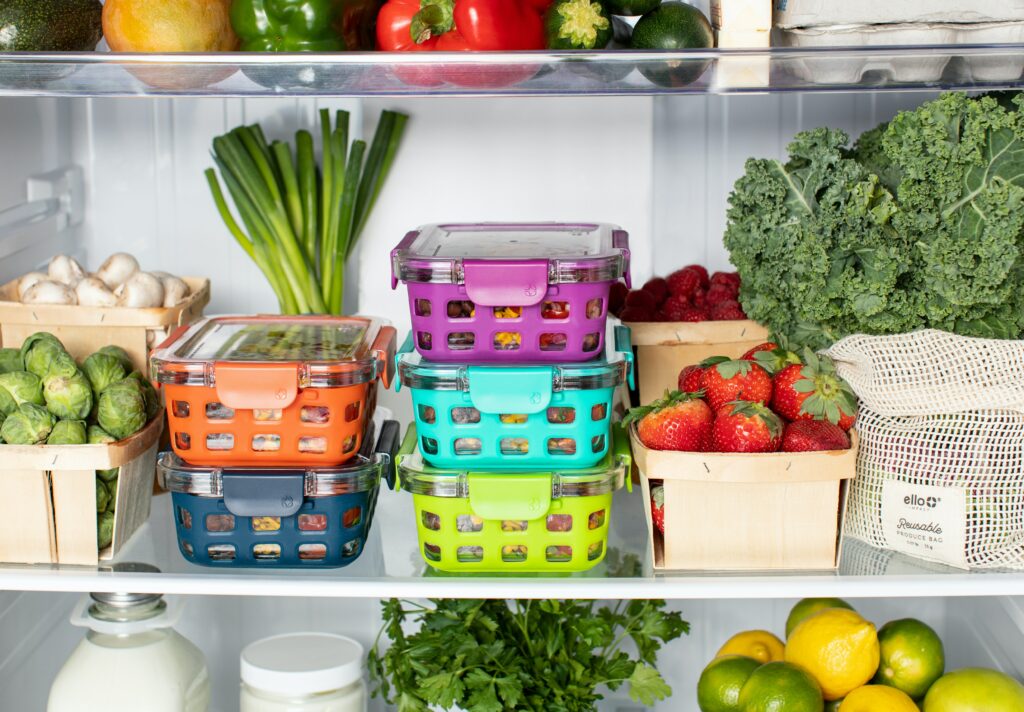 Transforming your kitchen into an eco-friendly kitchen space involves conscious choices that reduce waste, conserve resources, and promote sustainability. Here are some ways to make your kitchen more environmentally responsible:
Eliminate single-use plastics: Eliminate, or at the very least, minimize disposable plastic products like grocery bags, utensils, and water bottles. Opt for reusable alternatives to reduce waste and pollution.
Choose eco-friendly products: Choose organic or natural cleaning products. Better yet? Make your own biodegradable, chemical-free products from simple, safe ingredients like lemon, baking soda, or vinegar.
Conserve energy while cooking: Place lids on your pots and pans while cooking to reduce heat transfer. Additionally, matching your cookware size to your burners conserves energy and reduces cooking times.
Start a compost pile: Set up a composting system in your kitchen to reduce waste. Set aside food scraps and coffee grounds for your compost pile. Composting enriches the soil and fertilizes your garden plants. It's a win-win for your landscape.
Small, eco-friendly practices in your kitchen will create a healthier and more sustainable space for you and your family. These simple changes have a big impact on the environment.
2. Rethink the Way You Do Laundry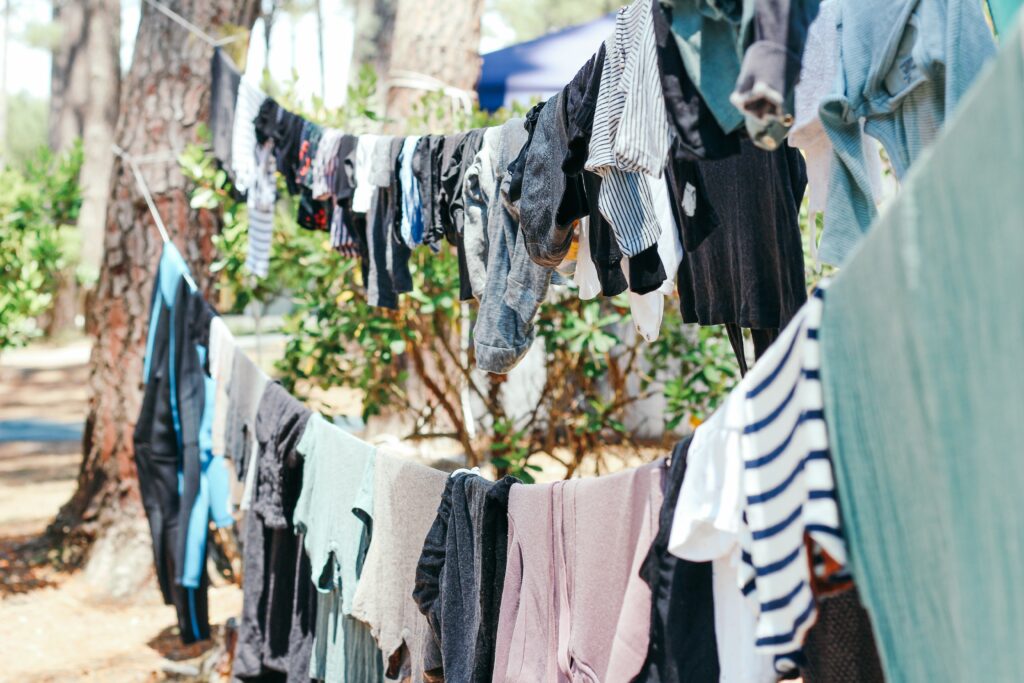 The most effective way to make your laundry room more eco-friendly is to switch to environmentally responsible products and adopt sustainable practices. Here are some simple steps to help you go green with your laundry routine:
Full loads only, please: Wait to run the washing machine until you have a complete load of laundry. Washing partial loads is a waste of water and energy.
Use cold water: Wash laundry in cold water. Using cold water saves energy by cutting heating costs. Plus, cold water is better for retaining color vibrancy, and modern detergents work well in cold water.
Line dry: Line dry your laundry instead of using a dryer. It's the most energy-efficient way to dry clothes and extends the life of your garments.
Choose eco-friendly detergents: Opt for biodegradable and eco-friendly laundry detergents. These detergents are free of harmful chemicals like phosphates and optical brighteners. They are also gentler on your skin and come in minimal-waste packaging.
Avoid chemical fabric softeners: Softeners include benzyl acetate and glutaral, which can be harmful to you and the environment. Opt for safer alternatives like wool dryer balls to soften your laundry and reduce static.
Try nature's stain removers: Natural stain removers can be as effective as chemical-based products. Essential ingredients like vinegar, lemon juice, baking soda, borax, and hydrogen peroxide remove stains while remaining better for the environment.
Install microfiber filters: These filters attach to your washing machine's drainage hose to capture microplastics released from synthetic fabrics. They prevent harmful runoff and protect aquatic ecosystems.
Re-wear it: Many of us wear something once and instinctively throw it in with dirty clothes. But realistically, we can wear most garments more than once, depending on the soil level and material.
3. Upgrade Your Appliances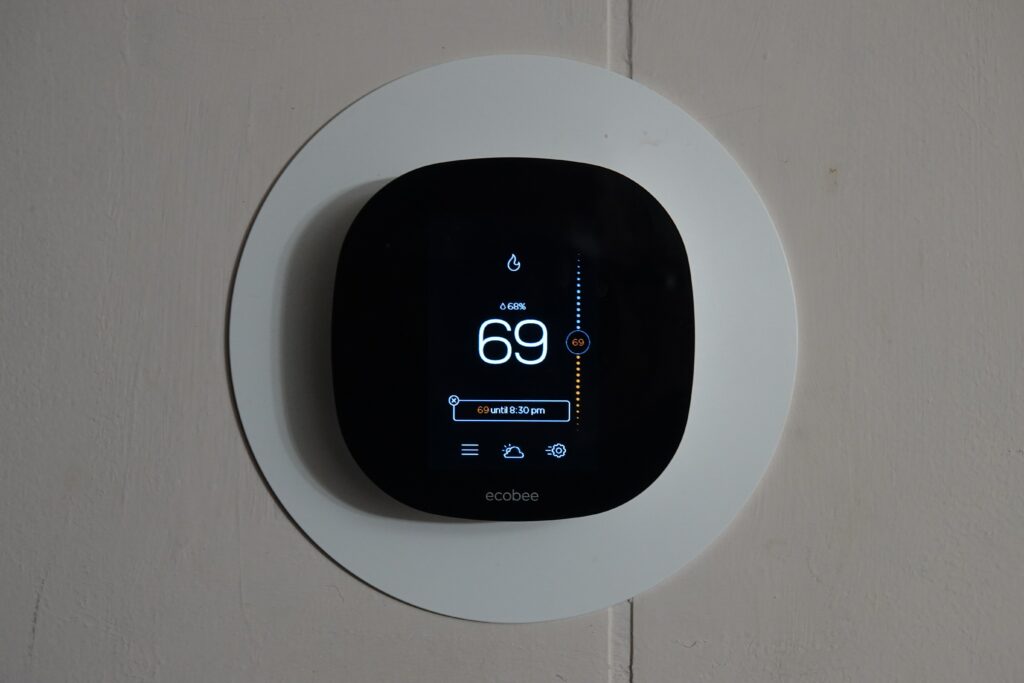 High-efficiency appliances consume less energy and water, resulting in reduced environmental impact and lower utility bills. Did someone say more money in the budget for Netflix? Newer models also meet more stringent efficiency standards.
Choose appliances and upgrades with the ENERGY STAR certification. They operate more efficiently, emit fewer greenhouse gasses, and save you money. Here are a few energy-saving upgrades to consider:
● Faucets
● Smart thermostats
● Water heaters
● HVAC systems
● Windows
4. Switch Up Your Lighting
Traditional incandescent bulbs waste electricity and generate heat, contributing to excessive energy consumption and greenhouse gas emissions. Consider switching to modern LED light bulbs to make your home more energy-efficient. Here are a few practices to help you make the switch:
Choose LED bulbs: LED light bulbs are energy-efficient and last significantly longer than traditional light bulbs.
Turn off the light: Always turn off the lights when leaving a room. This simple habit can significantly reduce your energy consumption.
Use dimmer switches: Install dimmer switches for adjustable lighting. They save energy, enhance the ambiance, and lower your bills.
Install smart lighting: Smart lighting systems allow you to control your lights remotely and program them for energy efficiency. You can set schedules, use motion sensors, and even adjust the brightness levels from your smartphone.
Make the most of natural light: Open curtains and blinds during the day. Sunlight reduces the need for artificial lighting and enhances the atmosphere.
Recycle old light bulbs: Old bulbs are like paint and batteries. You shouldn't just toss them in the trash. Instead, look for designated collection points or recycling programs in your area.
5. Go Solar for Eco-Friendly Home
Solar panels harness clean, renewable sunlight to power your home. They reduce fossil fuel reliance and greenhouse gas emissions, and best of all, they have reduced in price drastically over the last several years.
This sustainable energy source reduces your carbon footprint and dependency on conventional electricity grids, resulting in lower energy bills and long-term savings. Talk to your local financial institution to discover how you can finance solar panels. They will help you navigate the process and understand the federal tax credits and local incentives available, so you can make the most out of your long-term investment.
6. Plant Natives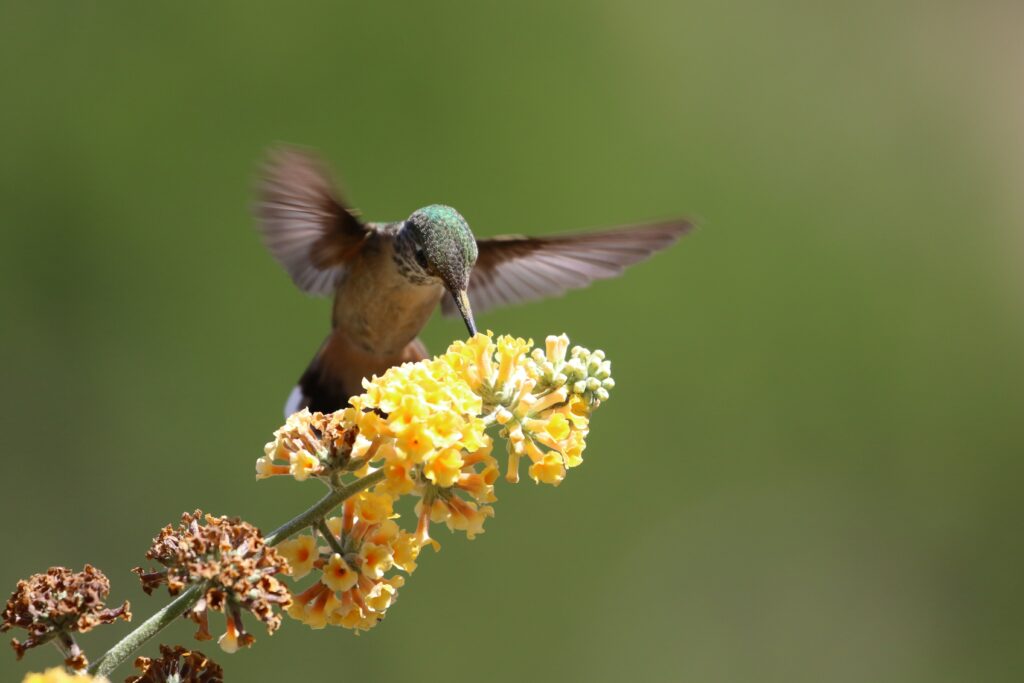 Take your upgrades into the great outdoors and increase your home's curb appeal. Native plants withstand your local climate and require less water, pesticides, and fertilizers than non-native species, making them eco-friendly. Plant native species in your yard to create a low-maintenance landscape that promotes biodiversity and preserves the natural ecosystem.
Native plants develop deep roots that help prevent soil erosion and filter pollutants from runoff. They also offer food and shelter to local wildlife, including valuable pollinators like bees and butterflies. You'll also combat native habitat loss because of urbanization.
Creating an eco-friendly home is not just an ethical choice, but a practical and financially rewarding one. With an eco-friendly home, you can live more sustainably and help make the world a greener environment.