Never underestimate the power of a floor: it helps set the tone for the character of your entire room. And, not surprisingly, no topic generates more questions to The Money Pit than flooring, the decorative element always underfoot, often audibly, with the squeak that drives you crazy. This category also happens to be one where there is fast-changing product technology combined with so many styles, colors, and materials that it's easy to get, well, floored. So what's the best flooring for your project?
If you're thinking of putting in a new floor today, there's a wide array of floor choices with inspiring looks that range from genuine materials such as hardwood and ceramic to such great pretenders as laminate and vinyl.
Before you decide which floor is right for you, think about the lifestyle and performance needs of the areas in your home it will serve. First, consider the warranty. Different floor types are warranted for different physical attributes, such as wear-and-tear, de-lamination, or color fading, and for different lengths of time. Consider the floor's life expectancy when making a decision about materials. Some floors, such as hardwood and ceramic, may last a lifetime if properly maintained; others such as laminate may last for 15 to 30 years, while still others, such as peel-and-stick vinyl tile, may only last for a few years.
Do you have an active household? Some floor types are better than others at standing up to traffic, pet claws, and liquid spills. Vinyl sheet and vinyl tile are excellent choices for homes with kids and critters.
And finally, consider the care and maintenance of the flooring type. Most of today's floors offer easy maintenance to keep them looking good over time. Some are easy to care for with nothing more than simple vacuuming and mopping, while others require periodic refinishing. Laminate and vinyl sheet are two of the easiest-care floors.
Following is our pros-and-cons guide to nine different types of flooring. Scroll through, review your options, then hone in on your best flooring choice.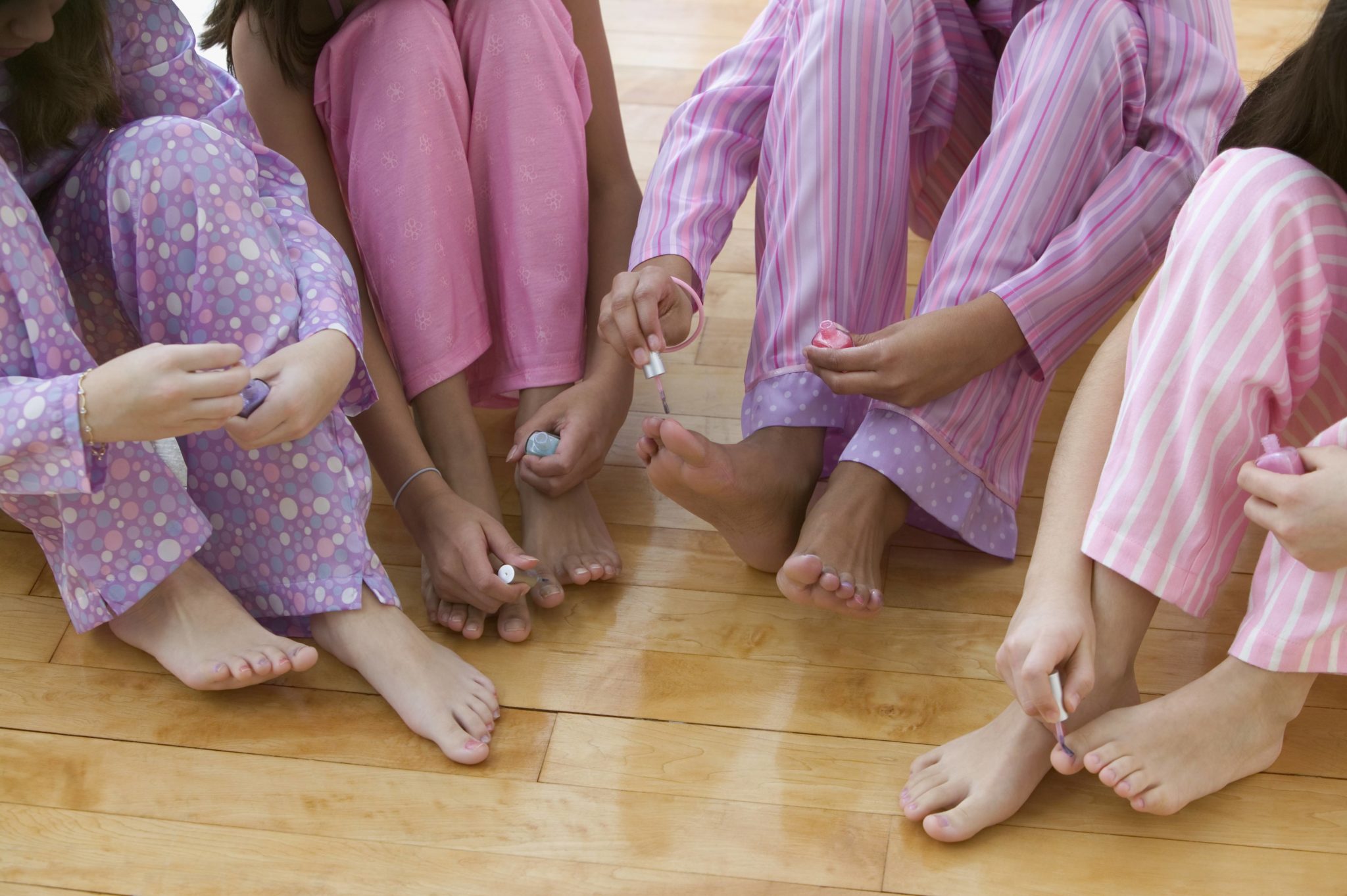 Hardwood
Pros: Beautiful, natural looks with durability that can often extend beyond a century.
Cons: Difficult to install, and susceptible to rot and other ravages of moisture.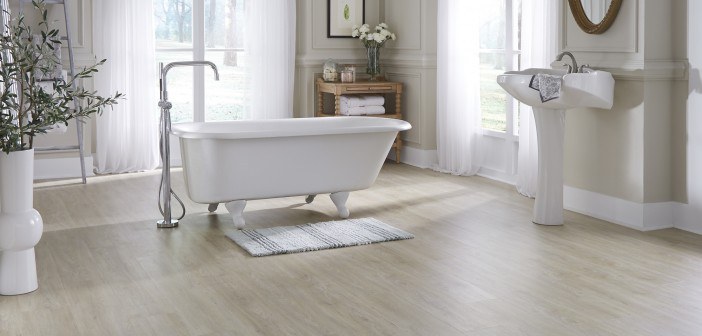 Engineered Hardwood
Pros: Designed to withstand moisture, it can be installed below-grade (in basements, for example) without the warping and buckling common to solid hardwood flooring
Cons: Can't be easily refinished, although pre-finished floors generally last a long time.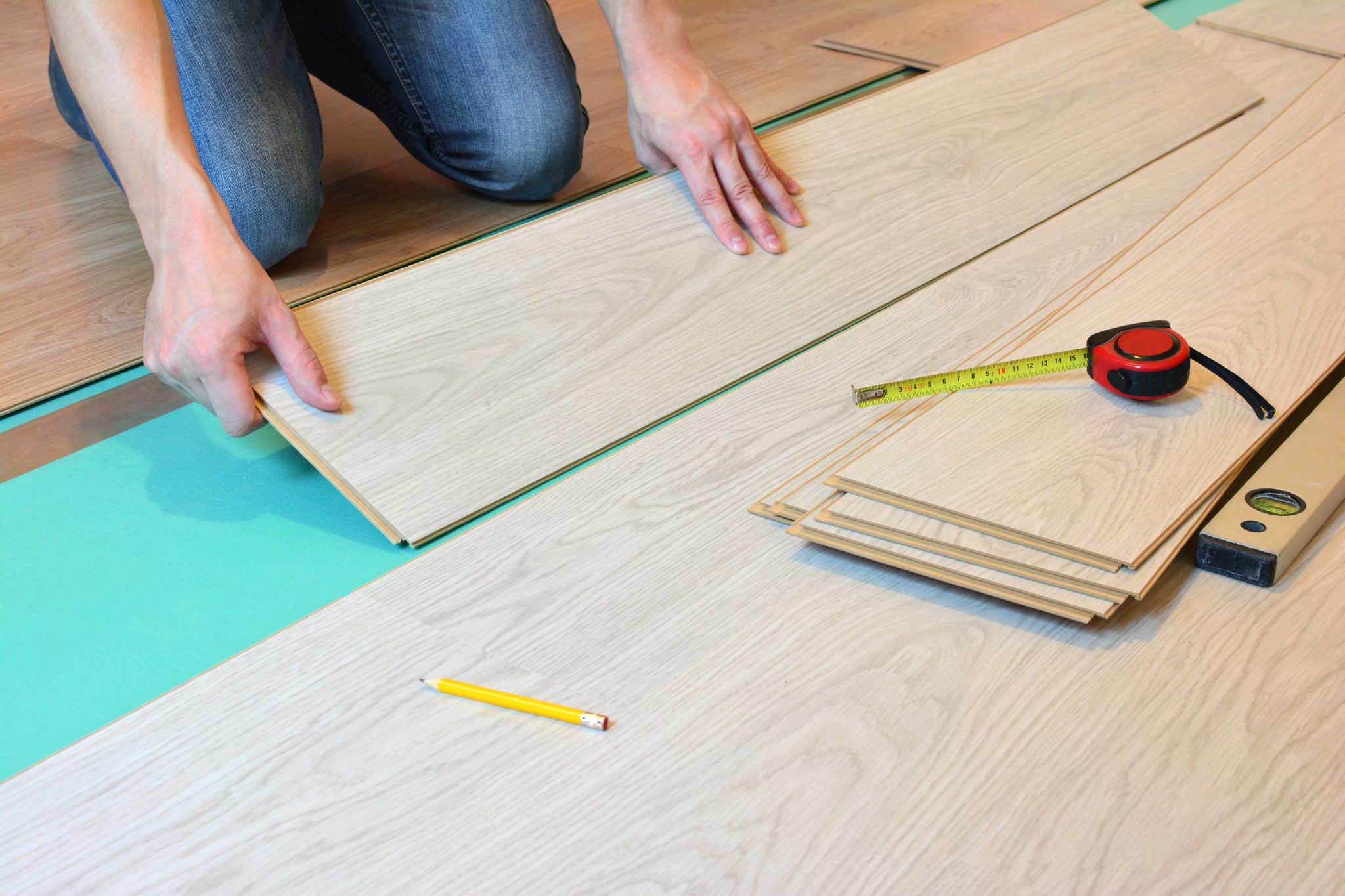 Laminate
Pros: One of the most durable and versatile flooring products around, available in looks resembling wood, stone, and more. Easy to install and maintain, and highly moisture-resistant.
Cons: Insufficient underlayment or faulty installation can result in a hollow sound underfoot; also, some finishes scratch and ding easily.
Vinyl Sheet
Pros: Wide variety of patterns and colors, offering easy care and durable finish.
Cons: Must be installed by a professional; seams or cracks can trap dirt and lead to premature wear. Almost impossible to repair tears.
Vinyl Tile
Pros: Easy-to-install material available in a range of patterns and colors, and can be placed atop most existing flooring materials.
Cons: Though tiles are individually replaceable, can be difficult to match replacement tiles to the older patina of the existing tiles.
Carpet
Pros: Adds warmth and instant comfort to a space; available in various piles and weaves.
Cons: Susceptible to water damage, mold, and mildew (not for use below grade); dust and dirt can break down fibers in the absence of regular cleaning. Carpets also provide safe harbor for allergens like dust mites and mold.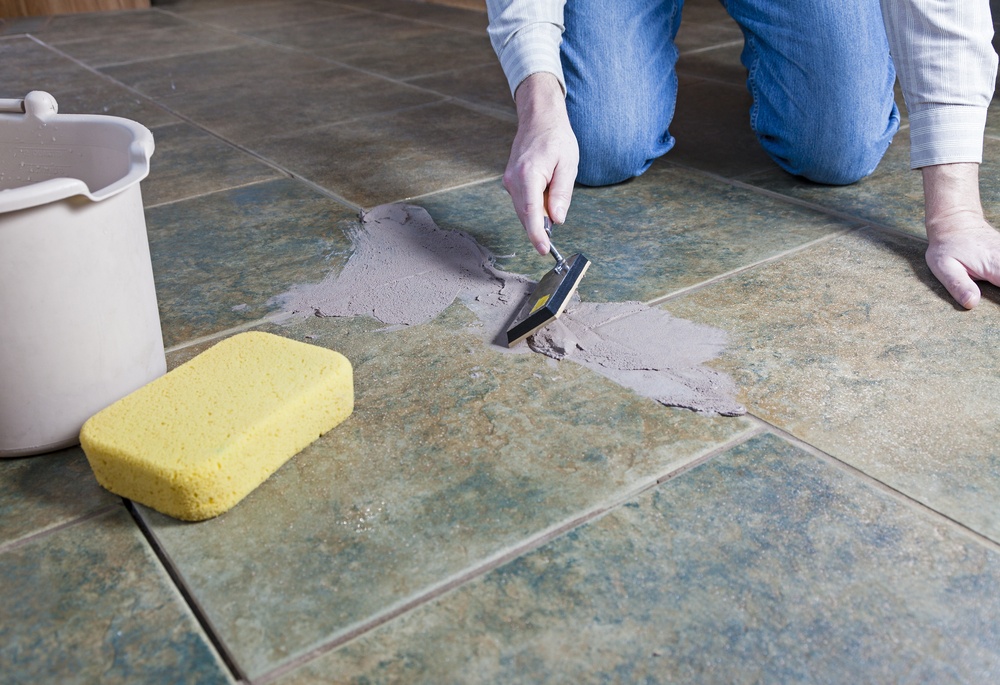 Tile & Stone
Pros: Water-resistant, easy-clean materials offer a variety of design looks, from rustic natural to high-concept patterns and palettes. Proper abrasion resistance (PEI rating) prevents slips and slides.
Cons: Can be hard and cold underfoot. Cracked and otherwise damaged tiles are difficult to replace; surface may require occasional sealing and regrouting.
Bamboo
Pros: Resilient, renewable flooring material offers the warmth of wood with a contemporary twist. Available in various finishes and cuts.
Cons: Some finishes scratch and ding easily.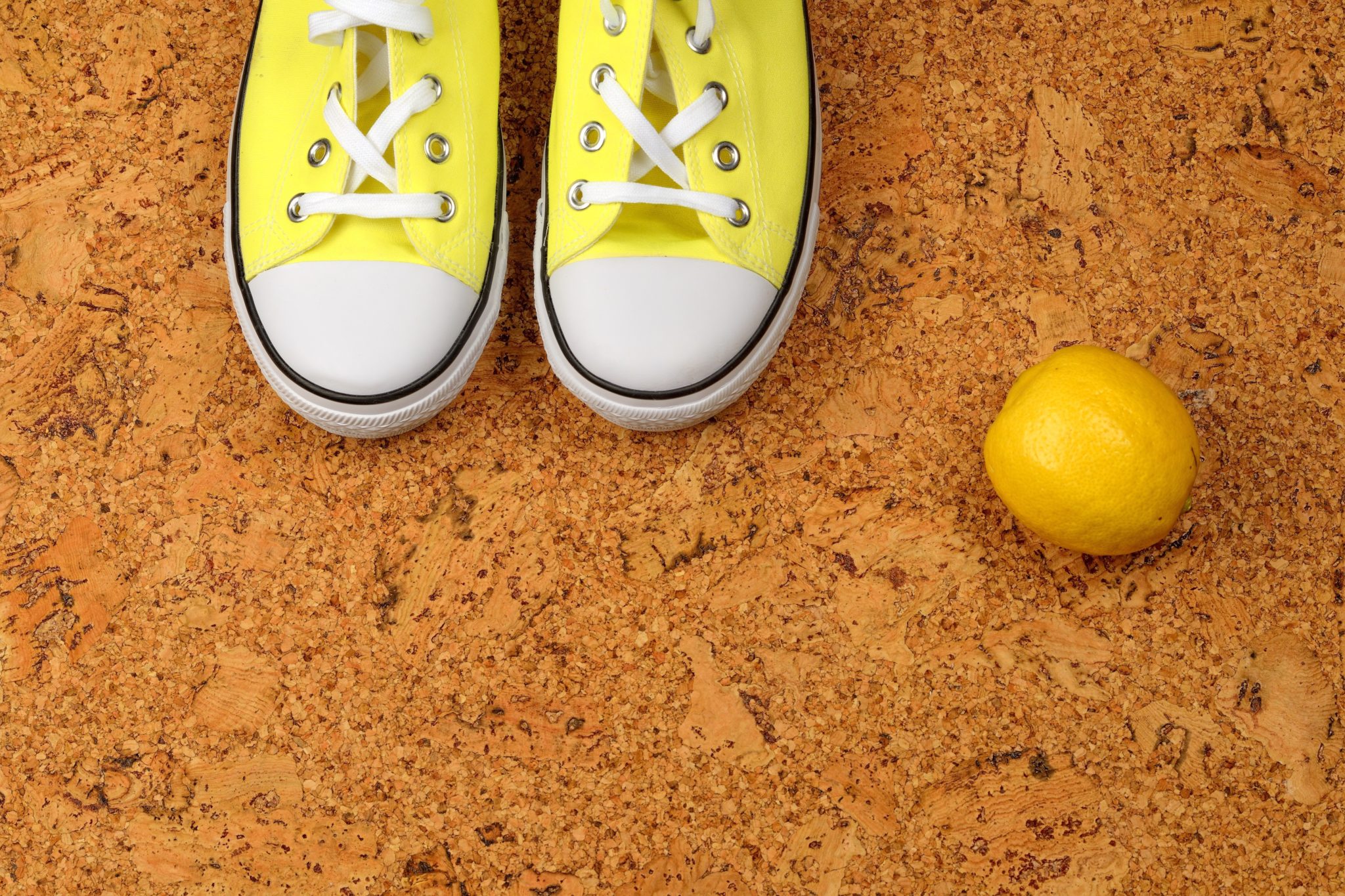 Cork
Pros: Another durable, renewable flooring option available in several tints and patterns.
Cons: Requires sealing for moisture resistance
The type of flooring you choose for a room has a strong impact on its overall look and functionality. It's important to select a flooring material that will hold up under the level of traffic that the room gets, and one that can handle moisture if you're installing it in a bathroom, kitchen, laundry room or basement. If you follow the above guide to different flooring options, you'll be able to find the best flooring material that combines the appearance you want with the level of maintenance you're willing to do as well as the suitable properties for the intended application.