Tom Kraeutler :
Welcome to this addition of The Money Pit's Top Products Podcast. I'm Tom Kraeutler broadcasting today from the Consumer Electronics Show. Now I'm talking with Rian Cain. He's the Senior Vice President of Sales and Marketing for
Haier
, a company that's well known for its appliance line. Rian, welcome to the program.
Rian Cain :
Thank you very much. Good to be here.
Tom Kraeutler :
You guys are leaders in the home appliance market and you've had a lot of innovations over the years. Let's talk about your focus for appliances for 2015. How are things going to change going forward for Haier? What can consumers expect to see?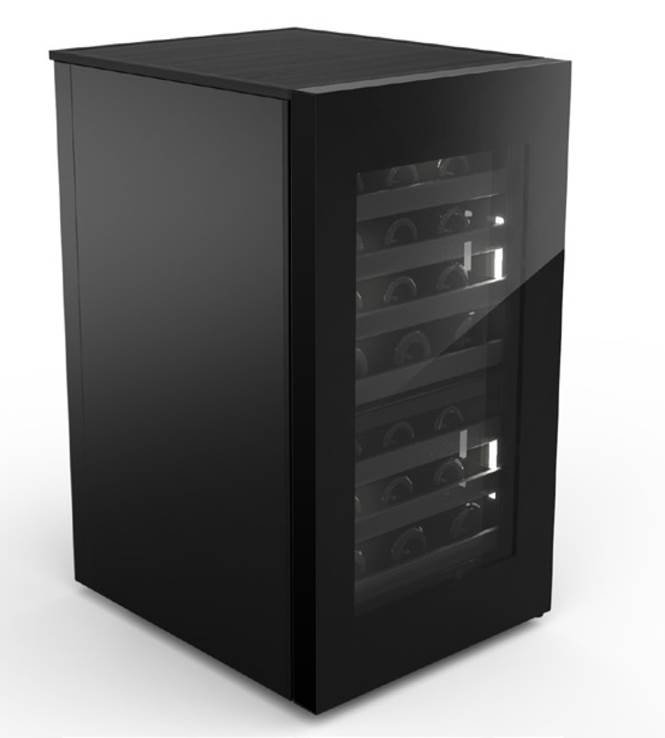 Rian Cain :
Yeah, sure. I think the biggest fundamental different we have at Haier is that Haier used to be a very transactional corporation. It was a product at a price point. Now moving forward Haier is about focusing on consumer needs. Very focused on consumers at different points of their life and lifestyle changes in their life and at different platforms and how they live within their home environments, whether that be the kitchen, entertainment area or a university dorm room.
Tom Kraeutler :
Let's talk about those smaller spaces because your appliances can make a lot possible in a little bit of space. How are you focusing in say on the urban area?
Rian Cain :
Yes, we've noticed over the last five, 10, 15 years there's been a lot of builder and customer retailer demand for a
kitchen suite of appliances
that has the same VBL, the same look, fell and finish to cover all appliances within a very high, expensive, retail footprint in an urban market. Nobody has provided that in the marketplace. We will be launching in April, May and June of this year a fully integrated kitchen, a small space living. That's wall ovens, cook tops, dishwashers, refrigeration, so people do not have to give up their appliances just because they have high priced real estate in an urban market.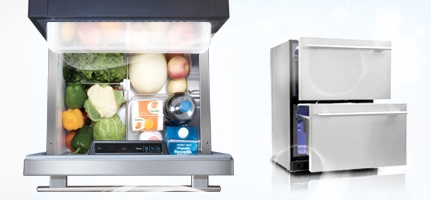 Tom Kraeutler :
Now, typically you don't necessarily give up your appliances, but you give up a lot of functionality of the appliances. You end up getting very small, very basic appliances when you live in that small space. Is Haier go to be able to deliver some of the quality, some of the features and the function that we see in bigger appliances in that small footprint?
Rian Cain :
Absolutely. As a matter of fact, our cooking appliances for example, our wall ovens, we will have convection and self-clean convection. Those are two of the most popular features in large sized kitchens today. We will have fully integrated 18 inch
dishwashers
. Smaller sized dishwashers, but certainly the type of wash action and quality that you would expect of a normal dishwasher. Then from a styling standpoint, to be able to look across the entire kitchen and see a very integrated package of appliances and when you get the refrigeration you think of French door. Most small spaced living domiciles don't have French door refrigerators. They have a top mount refrigerator. Ours will have French door refrigeration. Anywhere from three door to six door French door that will fit that small space.
Tom Kraeutler :
We're talking to Rian Cain. He's the Senior Vice President of Sales and Marketing for Haier. Now, in addition to appliances you also have been leaders in the ability to chill the bottle of wine. There's a lot of cool
wine coolers
out there. What's new in that?
Rian Cain :
I think first and foremost is to understand that consumption has changed from a game of people in their 50's to people that start in their 20's all the way up through their 60's, so the needs to fill are more now than ever before. The thing they have to realize and people have to realize about wine is what you want to do is take out the vibration and make sure you have the perfect temperature. We're going to be delivering product to market later on this year which delivers vibration zero units, which means your wine quality at the right temperature, your wine quality will be excellent. It will be as you want it to be. As opposed to having a compressor unit chilling your wine, we will have compressor-less units, no vibration.
Tom Kraeutler :
Yeah, because compressors by their very nature, they almost have to have shock absorbers built in them to fight against that vibration.
Rian Cain :
That's exactly right. The compressors kick on and off. These are units without compressors. A different, innovative technology to cool the units and stay at zero vibration and really consistent temperature which is what you want on red and white.
Tom Kraeutler :
Speaking of chilling things, what about the air conditioning space? You have some new air conditioners coming out?
Rian Cain :
We certainly do. As a matter of fact we are very excited.
Room air conditioners
has always been one of those where if you've got a room air conditioner, it's hard to have a conversation in your house, it's hard to watch TV or it's hard to keep the baby asleep. We are introducing a room air conditioner that we are touting as the quietest room air conditioner in the market. It is up to eight times quieter than the similar sized BTU air conditioners of anybody else in the marketplace. It actually takes eight of this one unit to make the same sound level as a normal six or 8,000 BTU air conditioner. That will launch in April of this year.
Tom Kraeutler :
Will that be Energy Star certified?
Rian Cain :
Absolutely. Yes, it will.
Tom Kraeutler :
Fantastic. Rian Cain from Haier, thank you so much for stopping by The Money Pit and if you'd like more information you can go to Haier's website at Haier.com. It's spelled H-A-I-E-R.com. Thanks Rian.
Rian Cain :
Thank you very much.