If you live in a home with a fireplace, you probably look forward to using it during the holiday season. Who doesn't love curling up in front of a crackling fire with a cozy blanket and hot cup of cocoa?
But while you're mimicking scenes from your favorite holiday movie, your fireplace can pose a safety risk to your home and your family. And that risk could be driving up your insurance rates.
Does a fireplace increase home insurance?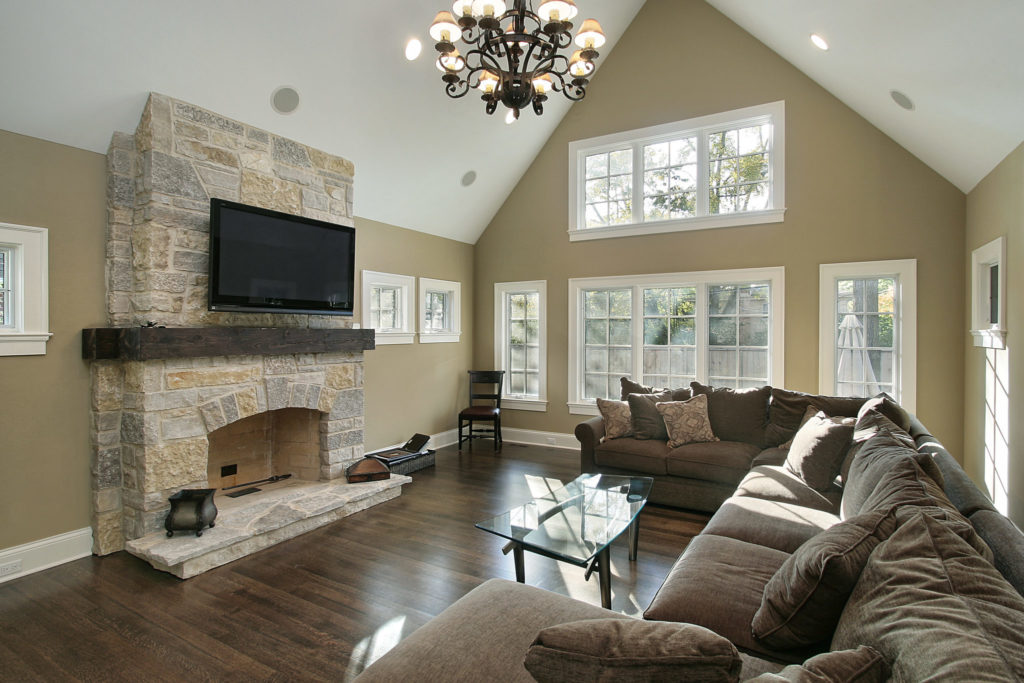 Owning a fireplace can lead to higher insurance rates — no matter the time of year.
Generally speaking, any home feature that presents a risk of injury or damage can increase the cost of your homeowners insurance. A fireplace may not have the same impact on policy premiums as other features — for example, a pool. But a home with a wood-burning fireplace may cost more to insure than one without.
How much more? It depends on the insurer. You may see only a 2% increase in your premium in some cases, while other insurers may charge more.
To offset a potential bump in your rate, provide your insurer with proof the unit was installed correctly by a licensed professional and meets code requirements. Additionally, installing smoke detectors on each level of your home and keeping at least one fire extinguisher in a central location can bring your premium down.
If you have a home without a fireplace and plan to put one in, be sure to notify your insurance company. And if you're purchasing a home with an existing fireplace, ask the homeowner for details or records on the installation.
Extra coverage is an option, but you probably don't need it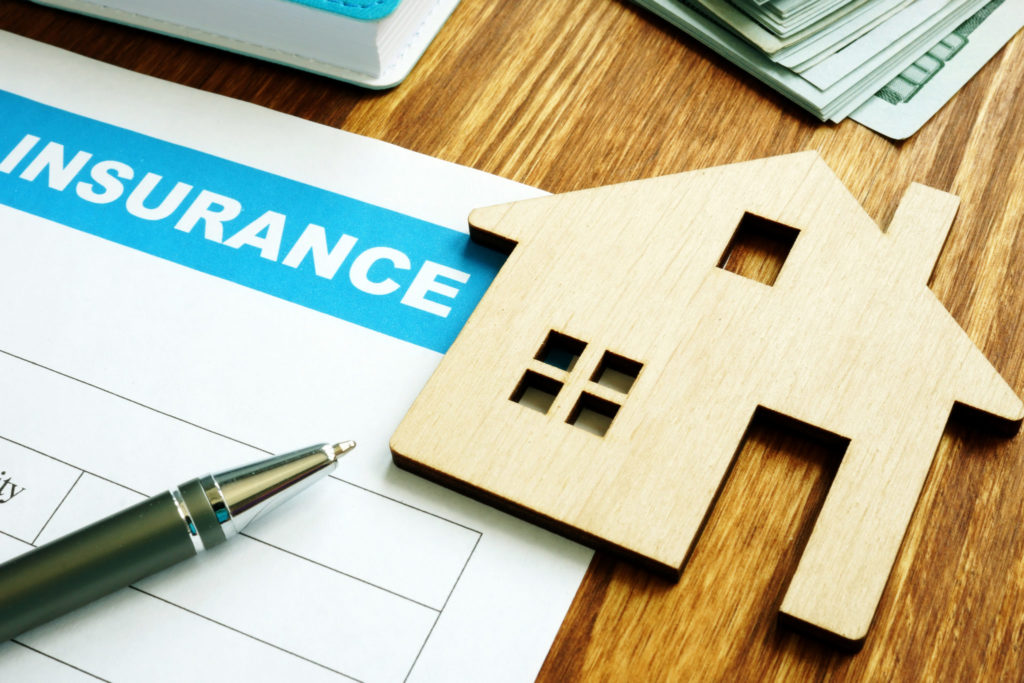 Many homeowners wonder if they should get additional insurance to cover fire damage. In most cases, the answer is no. Standard home insurance policies cover loss and damage caused by fire — up to your coverage limits. Typical exceptions include damage caused by a fire you intentionally start or by an act of war.
However, a few circumstances warrant supplementing your homeowners insurance with separate fire insurance or getting a stand-alone policy.
Your home is uninsurable or expensive to insure due to a history of claims
If you live in a high-risk area and your insurer limits or drops your coverage
To insure a vacation home, second residence, investment property or vacant home
To insure an older home
To supplement the cash value or replacement cost amount you'll receive from your standard policy
Separate fire coverage is available through specialized Dwelling Fire insurance policies, which protect you against fire, smoke, wind and other limited perils (risks). Coverage varies by policy, so be sure to discuss details with your insurer.
Ready to roast some chestnuts? Here are 8 ways to safely enjoy your fireplace this season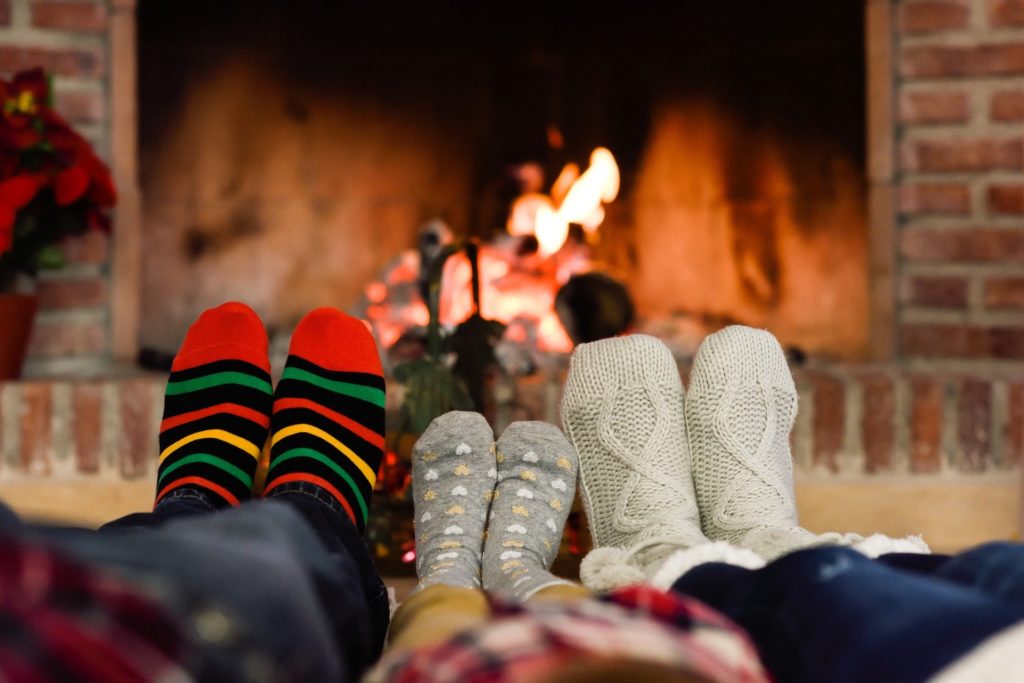 The National Fire Protection Association (NFPA) reports that 354,400 residential fires occur each year on average. Of the fires caused by heating, almost half take place during December, January and February. Follow these safety tips to keep you and your family protected this fall and winter.
Have your fireplace inspected and cleaned. One of the leading causes of residential heating fires is unclean chimneys. NFPA recommends annual cleanings and inspections by a licensed professional, which average just $125.
Leave space around your fireplace. Many residential heating-related fires are ignited because the fireplace or other heat source is too close to items that can burn, such as clothing, upholstered furniture and bedding. NFPA recommends keeping such items at least three feet away from the fireplace.
Create a kid-free zone around open fires. Keep children at least three feet away from burning fires.
Burn the right wood. For a wood-burning fireplace, make sure the wood is properly seasoned and dry.
Test smoke alarms. NFPA recommends monthly checks of smoke alarms.
Place a screen around the fireplace. Prevent embers from flying and potentially igniting a fire by using a sturdy protective screen.
Store ashes responsibly. Make sure ashes cool completely before storing them in a metal container. And be sure to keep the container a safe distance away from your home.
Never leave your fire unattended. Unattended fires increase the chances of potential problems going unnoticed.