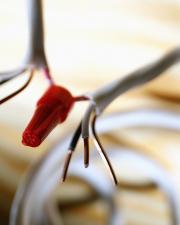 You may know that an unattended stove or a lint-filled dryer create major appliance fire hazards. But did you know that millions of appliances have been recalled over the past five years because of product defects that could cause a fire? Your appliances can actually catch fire through no fault of your own, according to a recent study by Consumer Reports. The study found only about half of all appliance fires were caused by human error, and many of the rest were caused by problems with the appliances themselves, including faulty refrigerator compressors and defective control boards in dishwashers.
To help protect yourself against product defect-based appliance fires, Consumer Reports recommends registering your new appliances so that you are notified quickly in the event of a product recall. And if you move into a home with existing appliances, you should note their make and model and check the manufacturer's website for any recalls. Also make sure you have enough smoke detectors in your home—that means a working smoke alarm on every level as well as in every bedroom.
In addition, steer clear of these common mistakes that can lead to appliance fires in the home.
Wiring:
Never run electric cords (including extension cords) under carpeting, where they can overheat or be damaged by furniture. Also be sure to check power cords for fraying.
Don't assume that the wiring in your older home can handle the demands of modern appliances. Have your system inspected by a qualified electrician and make an upgrade if necessary.
Kitchen:
Never leave a microwave or range unattended if it's in use. If you have small children, try to use the back burners whenever possible.
Don't let grease build up in your range hood; be sure to clean the vents regularly.
Laundry room:
Don't let excess lint collect in your dryer's lint screen. Check ducts frequently and remove any lint deposits.
Don't use plastic or foil ducts, which can sag and let lint build; use rigid metal ducts instead.
You can prevent appliance fires by using them with caution and by arming yourself against potential product defects with timely recall information.