The statistics are scary, but it is possible to survive a fire. Thanks to a high tech city in New Jersey that has already been burned down thousands of times, Firefighters have a realistic opportunity to practice saving lives. You can use these techniques they learn everyday to learn how to survive a fire and to practice fire prevention.
Fire Safety Tips from Firefighters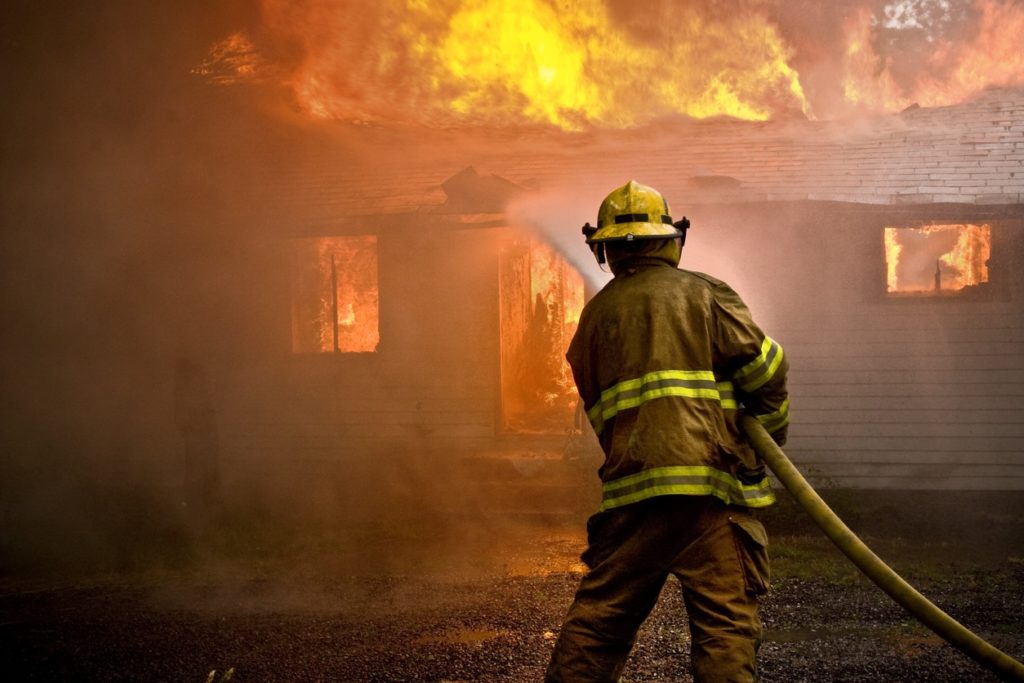 At first glance, the Bergen County Fire Academy in New Jersey looks like a city block. With a 110 seat movie theater, a bank, a condominium town house and high rise apartment building, this facility looks like a small town in Anywhere, USA. But this is a very special place. With the entering of a few computer keystrokes, the entire building can erupt into a towering inferno designed to teach both firefighters and the public how to survive a fire. In fact, this academy is one of the few places in the world where you can set a building on fire, put the public in it and safely learn how they react to the hostile environment of heat, smoke and fire.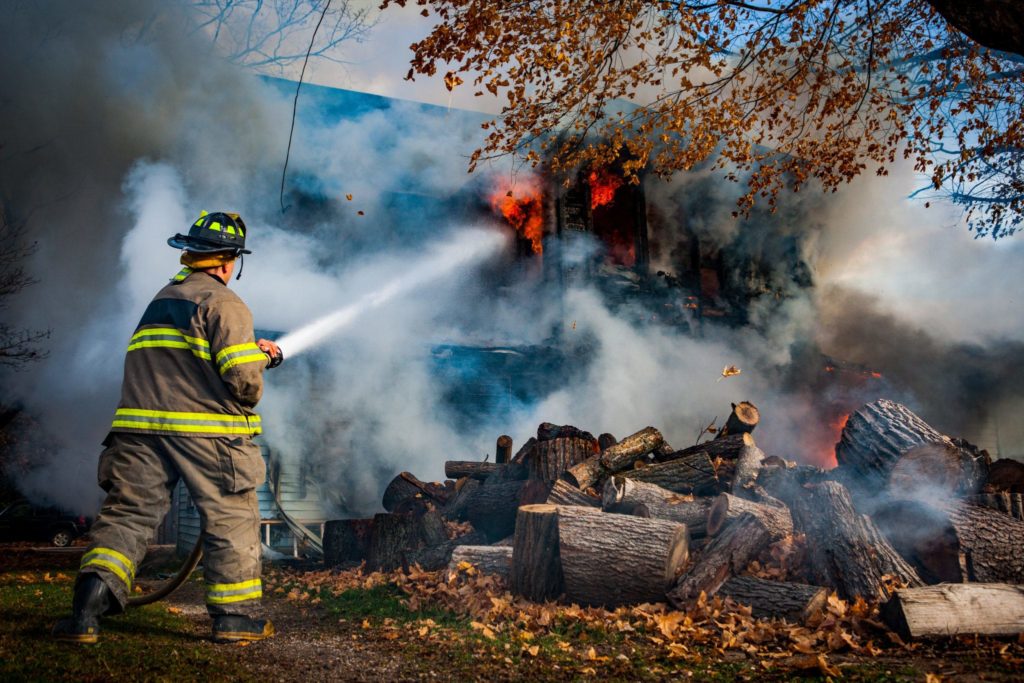 Chief John Evans helped design the facility and is in charge of the training. According to Evans, for every group of visitors brought through, one out of three have had an experience with fire at home, work or on vacation. Tragically, he points out, most have never learned the basics of fire escape, let alone fire prevention. "In school, kids learn to stop-drop and roll. That's great if you're on fire but most people have never been really taught how to survive a fire and get out when a fire strikes". Plus, says Evans, "virtually every single fire fighting or warning system we have works only after he fire has begun. Being prepared is the only thing you can do ahead of time to survive a fire".
Fact is, in the next two hours, someone in the United States will die in a fire, and the National Fire Protection Association says 80% of these deaths will occur in the home. So how do you survive a fire? How do you prepare for a fire? According to Evans, it all starts with planning. Here's where to begin:
Make a Fire Safety Plan
Draw a floor plan of your home. Meet with the entire family and talk about how you might get out and survive a fire if the fire was in different places in your home. "Move" the fire around and plan alternate escape routes on paper.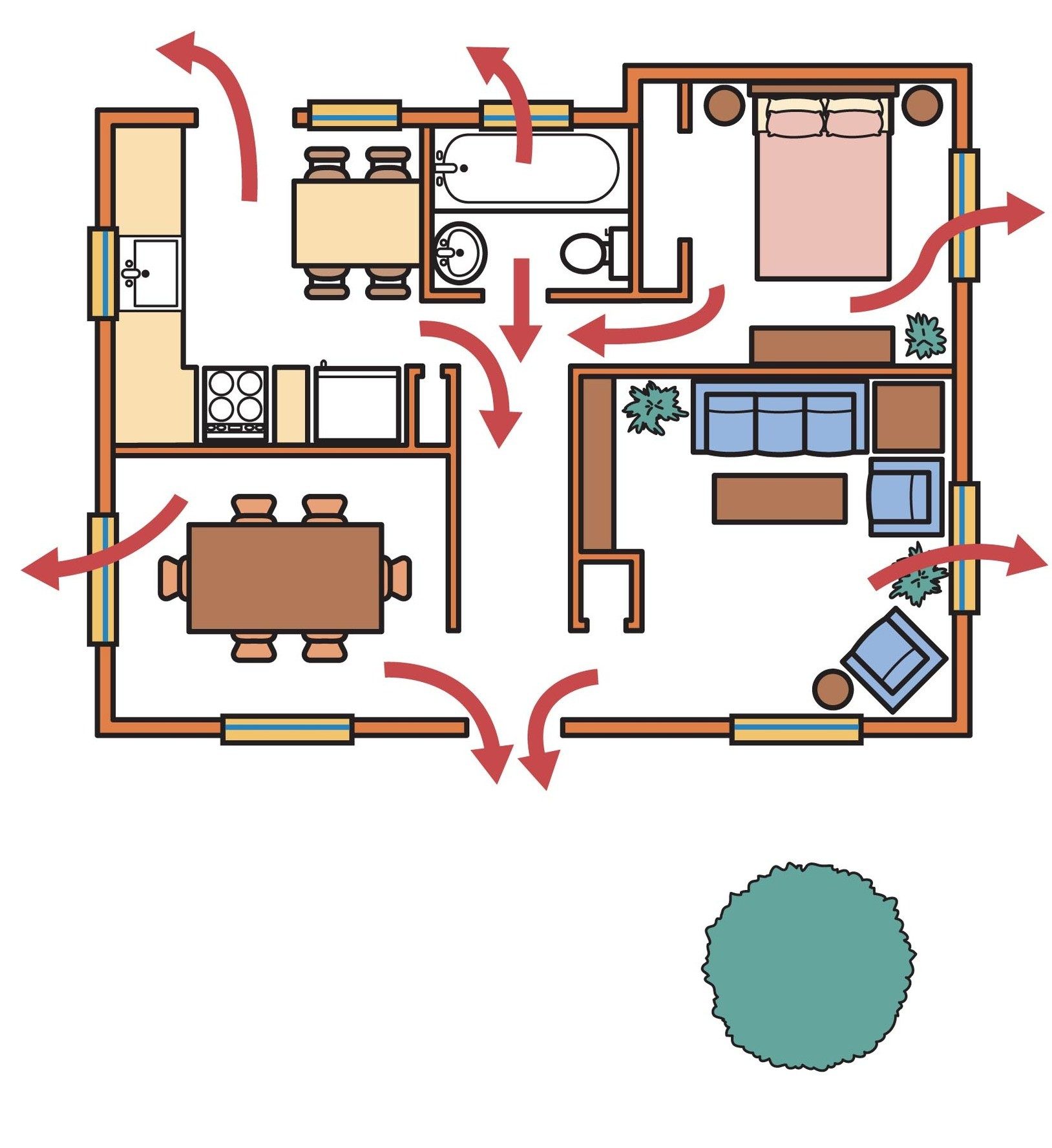 Fire Prevention Starts with Safety at Home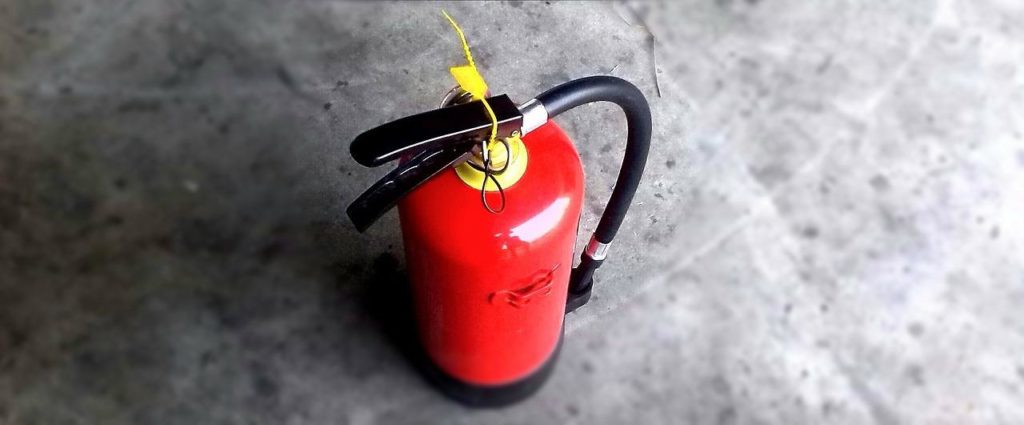 There are three non-negotiable fire prevention steps for every Money Pit owner:
You should have smoke detectors on every floor and in bedrooms occupied by children and elderly family members, as they often have the hardest time walking. You should immediately replace batteries, not tomorrow when you get home from work or this weekend. Right now.
You should have ABC-rated fire extinguishers in each of the following: kitchens, workshops, laundry room and near any fireplaces or wood-burning stoves. You should also thoroughly read and understand how they work.
Identify gear that might help, like escape ladders permanently mounted under your windows (not tucked away in the back of a closet – try finding that in a smoke filled room while holding your breath). Figure out where the flashlights will go in every room. Use this powerful moment of visualizing fire to explain to your kids why the flashlight always has to stay there, and that it can't disappear into adventures or be used casually to give the cat something to chase.
Mental Prep
Live the fire in your mind from every room in your house. Go to each room, close your eyes and find the exit. Then, find a second exit in case the first one is not available. Imagine what furnishings or other room landmarks you would have to feel for to determine whether or not you were headed toward a room's exit in the event of a fire. Remember that smoke makes it hard to see as well as breathe. Having this info in the back of your head will help you act instinctively and survive a fire.
Closed Door Policy
Make a habit of sleeping with bedroom doors closed. Closed doors help to slow down and even prevent the spread of fire. Open doors allow potentially fatal entry of toxic gasses and smoke.
When Dryer Lint Can Kill
No, it's not a movie on the Sci-Fi Channel—nor is it even a joke. Lint is highly combustible. To prevent a fire risk, clean the lint trap EVERY time you use the dryer. Vacuum behind the dryer as part of your regular housekeeping AND fire prevention chores!
Most importantly, look behind your dryer to make sure the exhaust duct is metal, not plastic. Plastic dryer exhaust ducts were the norm for many years. Now we know that metal is safer and easier to keep clean.
Clean out the dryer exhaust duct from the back of the dryer all the way to where it exits your home at least twice a year. Professionals can do it, or you can do it yourself with a tool that's actually fun and easy to use, the "Lint Eater" www.linteater.com. Lint Eater is a handy and effective brush mounted firmly at the end of a expandable fiberglass rod that snakes safely through the duct system for a strangely satisfying experience. Be prepared! The first time you do this vital─and, we think, fun─task, you'll be amazed at the amount of lint that ends up spilling out.
Make Sure to Maintain Fireplace or Woodstove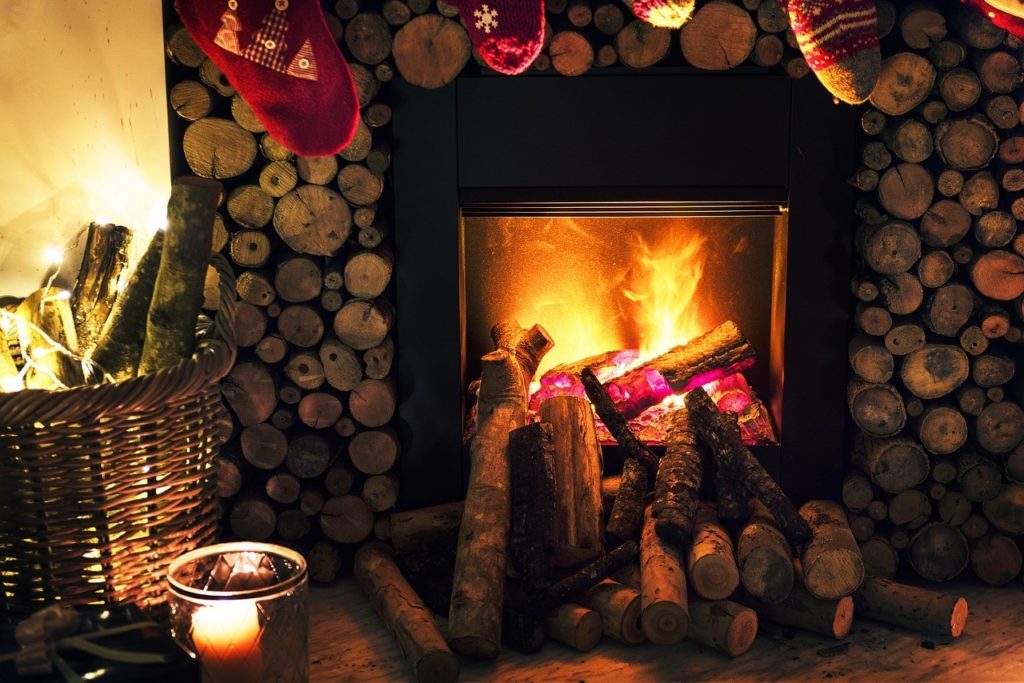 If you have a fireplace or wood stove, have the flue cleaned well before heating season. Keep electrical appliances in good repair, and store matches and combustible liquids well out of the reach of children.
Practice Makes Perfect
Imagine what you would feel to determine if you were going in the right direction in the event of a fire. Remember that smoke not only makes it hard to breathe, it may impair your vision.
When trying to survive a fire, remember it's critical to stay low. Heat and toxic gasses fill a burning room from the top down. Standing up can be deadly.
Remember that having working smoke detectors, fire extinguishers and escape ladders is a critical part of your fire fighting defense. But like the football saying goes, the best defense is a good offense. Planning, preparing and practicing your fire prevention and escape plan ahead of time can mean the difference between serious injury or death.