With warmer weather and longer days, March is a great month to add a few projects to your home improvement projects list:
Prevent Dryer Fires. This March weekend, clean out your dryer's venting system. This important cleaning chore is going to help keep you and your family safe, and cleaning your dryer's venting system only needs to be done once a year. Every year, an average of 14,500 dryers catch fire and can be responsible for up to ten deaths. The main cause for dryer fires is not a wiring issue, but lint that collects in the dryer's exhaust ducts. Lint builds up very fast, is highly combustible and can spread a fire quickly.
You can take several steps to make sure that your dryer is operating safely. Always clean the dryer's lint screen after every use. Vacuum behind the dryer as part of your regular housekeeping chores. When you are behind the dryer, make sure the connector hose is made from aluminum. A plastic dryer vent hose can get very hot and catch fire. If the connector is plastic replace it immediately.
Once a year, clean the dryer vent fully from the outside of the house and back to the dryer. Use a product like the Guardus Lint Eater, which is a bristle brush with a series of connectible sticks that will clean and remove all the lint that has built up in the dryer hose over the years.
You will be amazed at what comes out of the dryer vent, so keep a trash bag or two nearby. Remember to turn off the dryer when you are not going to be at home. Dryer fires spread quickly and destroy everything in its path so it is definitely better to be safe and not sorry.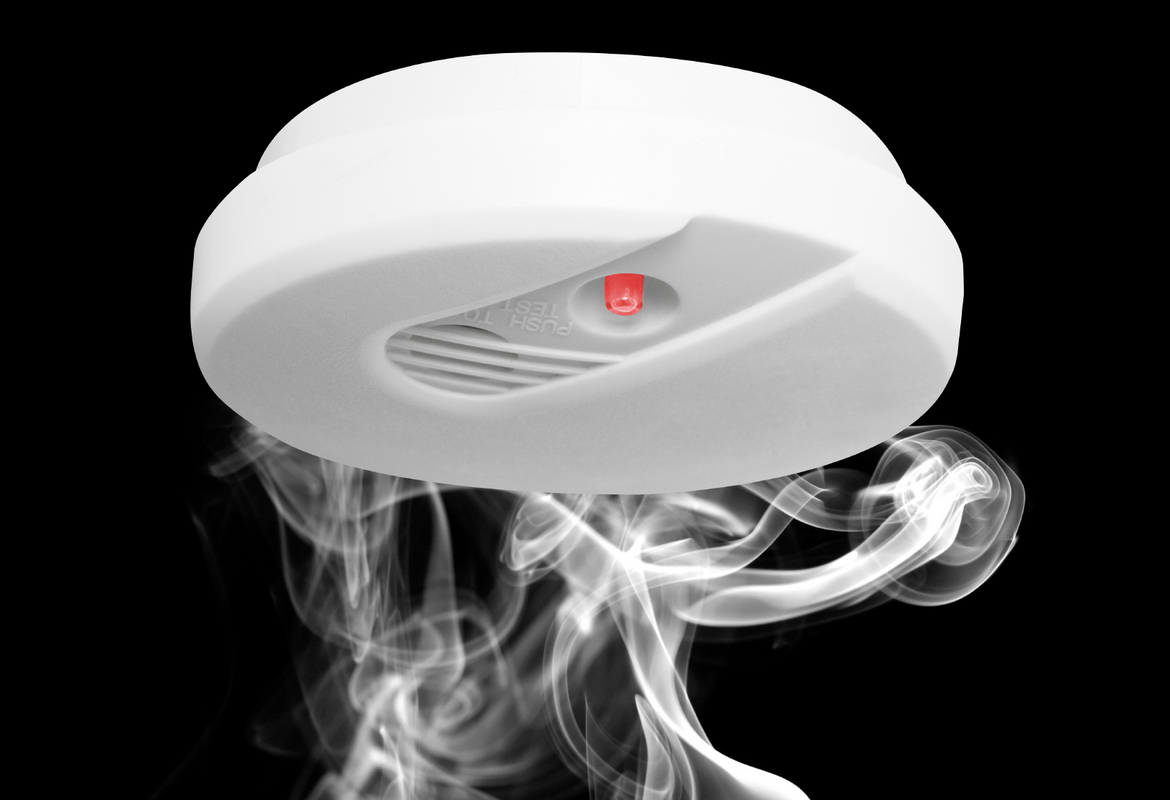 Replace Batteries In Smoke Detectors and Carbon Monoxide Detectors: Spring marks the beginning of day light savings. Spring ahead and gain an extra hour that can be used in any way you so desire. Day light savings time is also an excellent time to remember to change the batteries in all smoke alarms and carbon monoxide detectors. The batteries in smoke detectors need to be changed at least yearly and carbon monoxide detector batteries changed according to the manufacturers recommendations. Be sure to give the detectors a test while you are up changing the battery to ensure they are working properly.
If you haven't replaced the detectors in the past 5 years it might be a good home improvement project to do right now. The technologies have changed and advanced so much recently, helping to ensure your family's safety. The cost spent on new smoke and carbon monoxide detectors is nothing compared to the possible dangers of a malfunctioning detector in your home.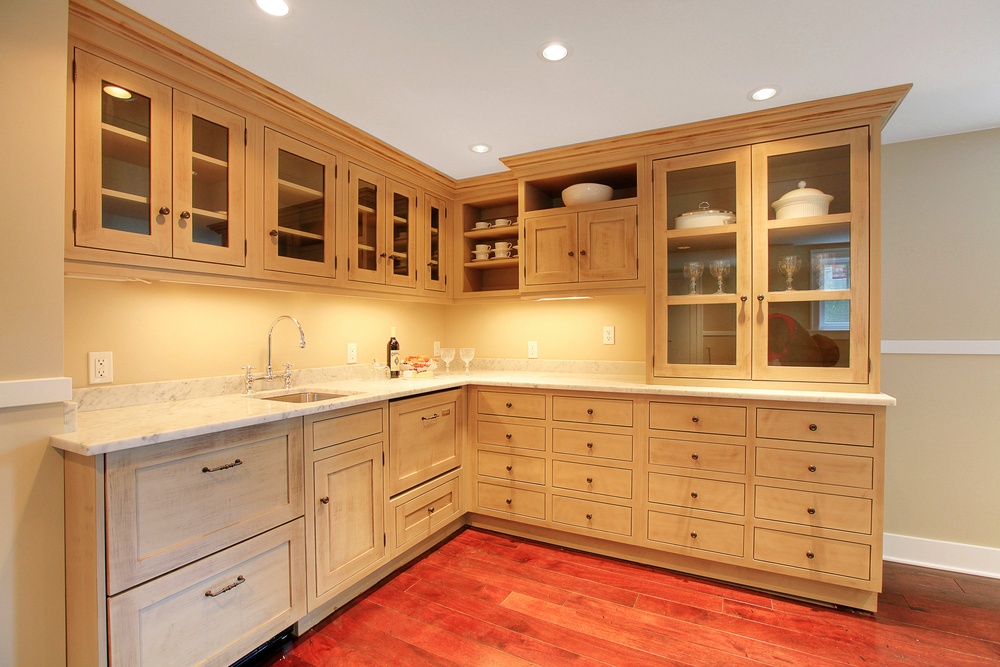 Give New Life to Your Kitchen Cabinets. This weekend, freshen up kitchen cabinets. Think flat panel cabinet doors have to be boring? Not so! Create the look of paneling for your kitchen cabinets by adding molding to the cabinet surface. Molding can be applied to the cabinets to look as simple or as detailed as you like. Pick out your style cabinet door at the home center and head over to the lumber section. Experiment with different profiles and patterns to create the right look for your kitchen cabinets. Add the molding to the cabinets using a pneumatic bard nailer or traditional nails and attach from the backside of the cabinet door. Be sure to nail in at an angle to properly affix the trim to the kitchen cabinet door. The trim work can be stained or painted to match the cabinet or painted in a different color or tone to add depth to the cabinet.
While you are at the home center check out new hardware for your newly styled kitchen cabinets. Just adding new and stylish knobs and pulls to the cabinet doors and cabinet drawers can create a major change in the kitchen as one of your spring home improvement projects.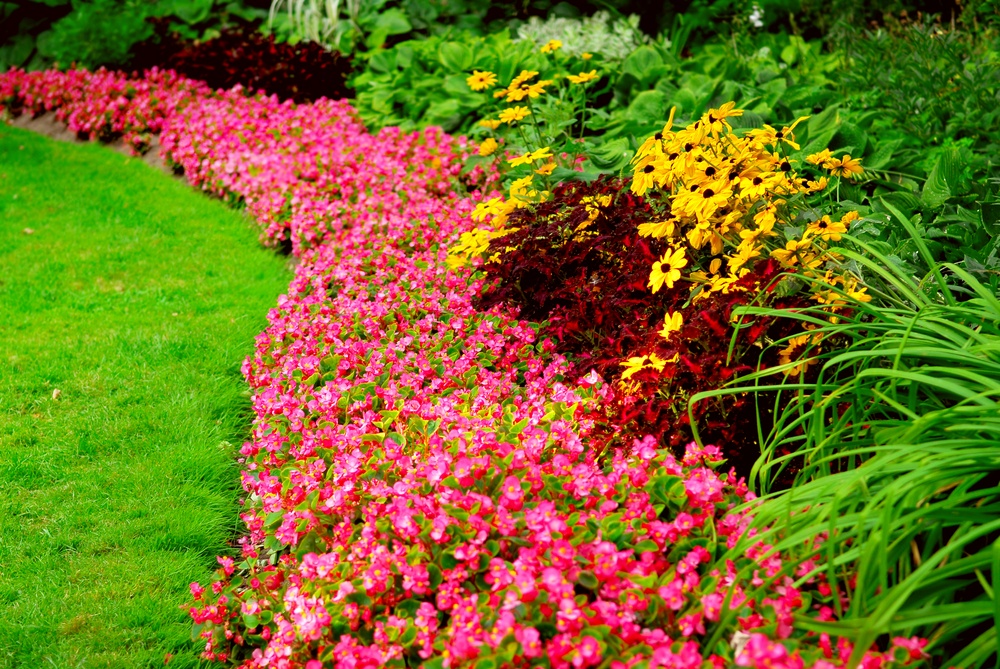 Spring Into a Blooming Garden. Though it might still feel like winter in your part of the country, it is officially Spring, so get that yard and garden ready. If you have placed mulch on your flower beds to help protect the garden beds from Old Man Winter, now is a great time to gradually start removing the old mulch to allow the warmth to reach the soil. If you live in warmer parts of the country where the mulch continually provides moisture, start to refresh the upper layers to keep the beds thriving. Be sure to trim back any winter shrubs or plant growth to prepare and make room for the burst that is about to happen.
Make Sure All (Cooling) Systems Are Ready for Summer. Things are only just starting to warm up but it always best to prepared. The cooling season is about to come into full gear, and one of the most important home improvement projects is to make sure that your air conditioning units are ready to meet that demand. If you have a central air conditioning system, be sure to schedule a service with the pros. Let them test all systems and examine duct work, making any necessary adjustments and repairs. Be sure to vacuum all of the registers and change any filters you are using to keep your indoor air quality at its best. If you have window units be sure they are in good working order, and you should have them serviced as well.