Wondering how product recalls concern you? What do Snuggle® Teeny Bean Bears, Child Craft changing tables, and Spiderman® Water Bottles have in common? They all can be dangerous, and they are all product recalls!
Each has been recalled by their manufacturers because of safety risks. Some 150,000 Bean Bears, given away with Snuggle fabric softener, sport a yellow pom-pom that poses a choking threat for young kids. Improperly glued joints in 4,300 changing tables may come apart, making baby fall. And the screws under 6,600 water bottles lids can come loose and fall into the cup, posing a choking hazard to children.
Does that mean that everyone who got a free Bean Bear found out about the choking hazard? Absolutely not. Last year alone, more than 1,000 products were recalled in the U.S. for safety reasons, according to SafetyAlerts.com. But just because a product is removed from the market doesn't mean that owners find out about it.
Seek Out InfoAlt=Product Safety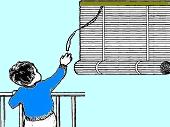 Headlines about Firestone tires made recall a common word some years back, but most of us still don't question the safety of a product once we have purchased it. In fact, we usually don't fill out owner registration cards on new products because we think they are irritating marketing tools. And the millions of used goods bought through flea markets, eBay and other auctions rarely come with any means of tracking ownership. So, how do you know if you have risky products in your home that have been involved in a product recall?
When it comes to product safety, a good offense, as the adage suggests, is the best defense. At the very least, when you purchase a new item, make sure you complete and return the owner's registration card. No, you don't have to fill out the irritating questions about your hobbies, age, income and all that. They are marketing surveys. Just send in your name and contact information, along with the requested information about the product you bought. This way, you will be part of an electronic database that is notified if there are any problems with the product and if the product is recalled.
But this only protects you on the products that seek owner registration. What about pre-owned items, or things like vitamins and Snuggle® Bean Bears, that don't come with such cards, and any other products that may be involved in a product recall?
The best source for product recall information is the U.S. Consumer Product Safety Commission (CPSC). This independent federal agency is charged with protecting the public against unreasonable risks and deaths associated with consumer products. From coffee makers to children's toys, the CPSC has jurisdiction over 15,000 types of consumer products. Product recall information is updated daily.
To find out about product recalls, call the CPSC hotline at 1-800-638-2772 (for hearing/speech impaired, 1-800-638-8270), or visit the web site at www.cpsc.gov. You can also sign up for CPSC's email subscription, where you automatically will receive press releases with product recalls and other safety information.