As seasons go, winter's a time when plenty of things pile up besides the snow, and much of that lands in the garage. From holiday decorations that were never put away to fall lawn and garden tools left out last season, the garage quickly becomes so disorganized that it's difficult to find a place to park your car, much less do anything else! Then when spring hits, its time to pull everything out all over again, which is why now is the perfect opportunity to dive right in and start your garage organization.
Clean It Out…and Be Brutal!
Let's face it: there are plenty of items in your garage that you're never going to use again. When you first step into the garage, be brutal! Take three big bins; one to fill with items to donate or sell, one to fill with items to throw away, and one to fill with items that you intend to keep.
Get rid of anything that you know you're not going to use in the future, and by "future" I mean if you have not used it in the last 6 months, it has NO future so toss or sell it! Put it up on eBay, Facebook or any other social media with a marketplace, or hold a garage or yard sale. Got something somebody else can use? Now's a great time to make a donation run to the nearest charity drop off. Just get this stuff out of your house — otherwise we'll be have this very same conversation next year after it sits on your shelves for for another 12 months or more!
Once you're done sorting out the items you don't want, separate the ones that you do. Divide sports equipment, home maintenance items, holiday decorations, and other categories into separate containers, bins, baskets or sturdy boxes.
Set up Your Vertical Storage
Garage's have a small footprint. They designed to let you barely park a car and anything left on the floor is a serious setback to garage nirvana. That's why the best place to find available storage is to look up! Smartly designed shelves and overhead storage provide amples space for a surprisingly vast amount of storage that you'd otherwise be tripping over.
Floating shelves that can easily be installed anywhere along the walls of the garage to basic shelving units that are designed to be placed at convenient locations, shelves will help keep those important items organized–and, most importantly, off the floor.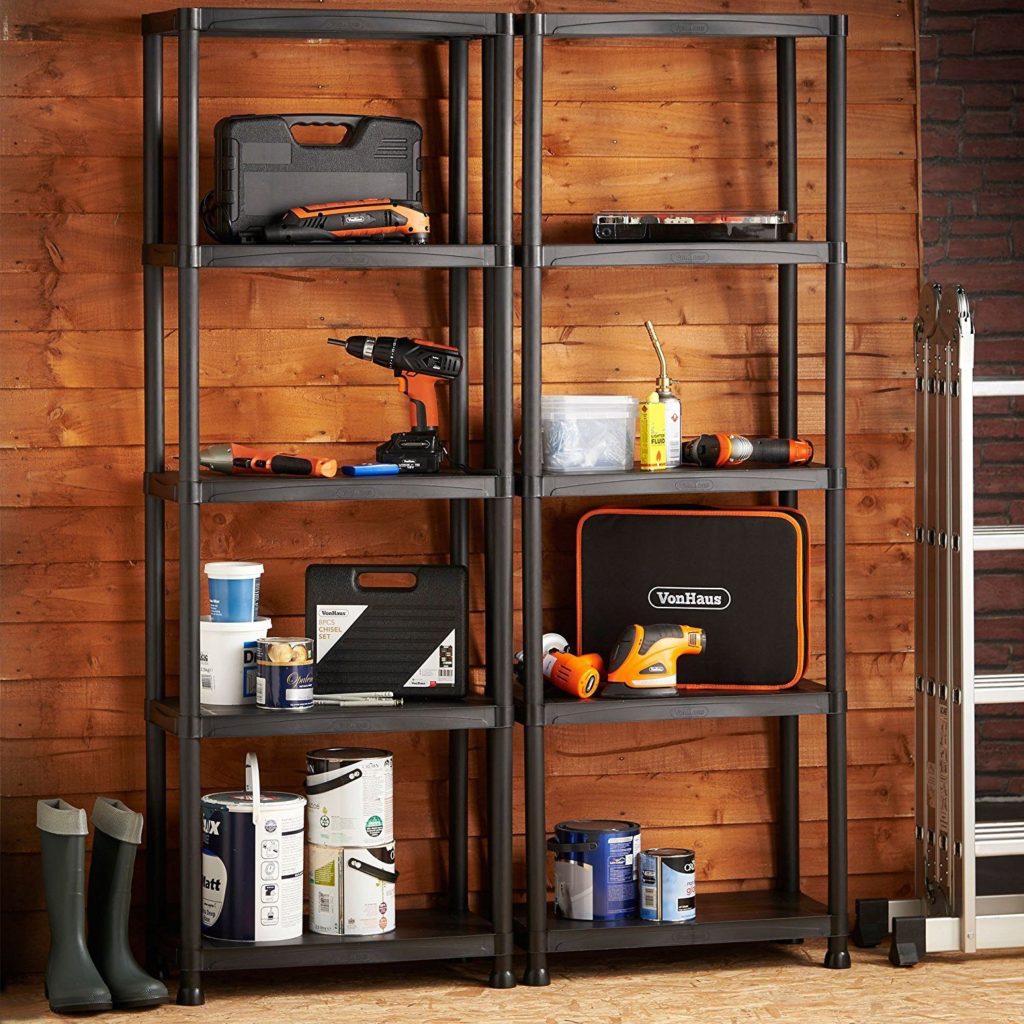 For rakes, shovels, ladders, brooms and other similarly shaped items, garage organizing racks are a great option. Using clamps or pegboard, these long rails do a great job of lifting stuff you need to access frequently of the floor creating a clean and safe environment.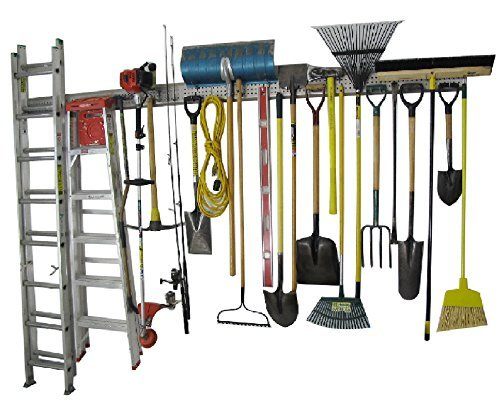 For items that you don't use on a regular basis, overhead storage racks are one of the most effective ways to make use of garage storage. Many of them are designed to fit on top of your car, which means you can still make use of the garage for its intended purpose. Just make sure you measure before installing overhead storage racks since the different heights of larger cars–especially SUVs, trucks, and vans–can make storage more challenging.
Hang Hooks for the Rest
Now that you've sorted through and organized most of the items in your garage, and found as much vertical storage space as you can, you'll no doubt have things that are not shelf-friendly, like kids bikes, extension cords or maybe even tools like, maybe, a chainsaw too big for a shelf, For tools, bikes and other things you need to grab quickly, hooks can come in handy. And we're not talking about cup hooks here, more like serious, heavy steel lag bolt styled hooks. This kind of hardware when properly installed (hint: you MUST hit the stud!) can handle a pretty substantial amount of weight and make sports items, tools, bikes, and other important items more easily accessible.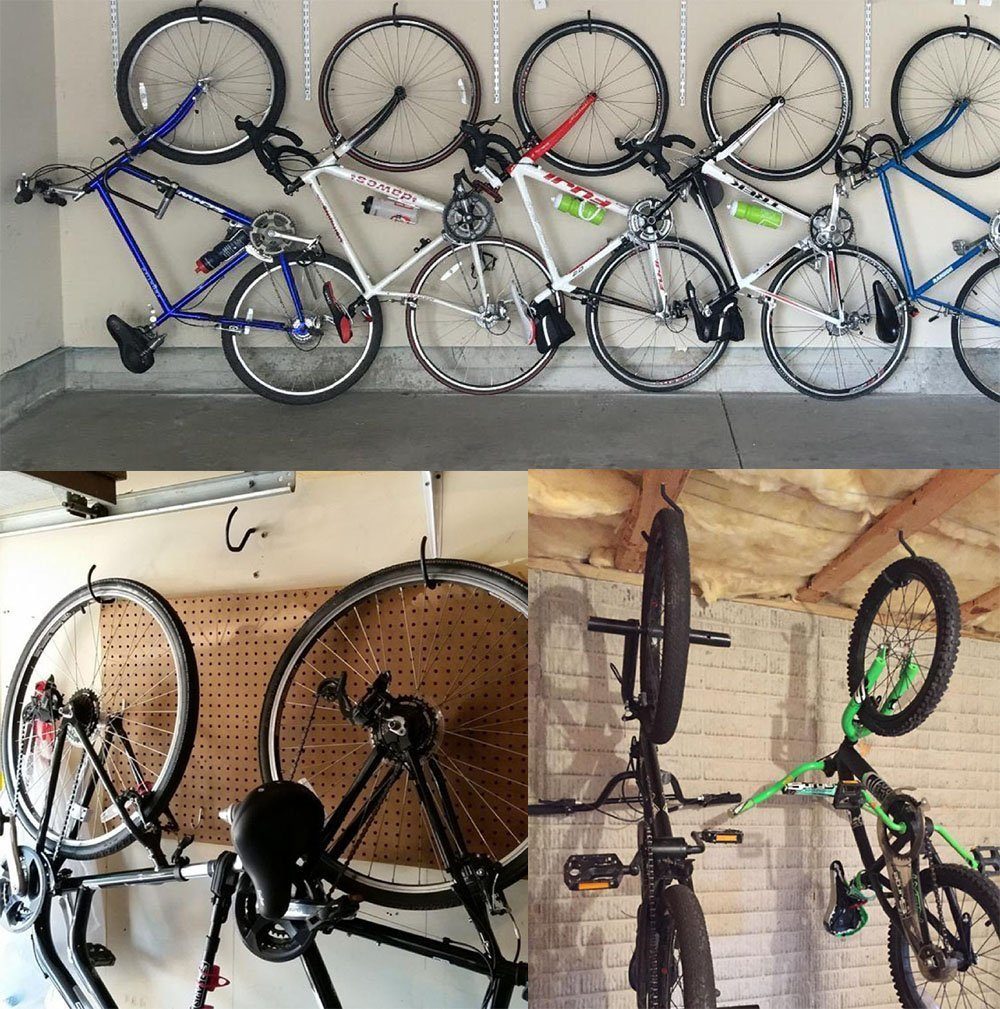 Label Everything
When it comes to garage organization, you can never have too many labels! Have you ever ended up buying another item that you know you have floating around in the garage somewhere simply because you couldn't find the first one? Instead of getting bogged down in the hunt, make sure you clearly label storage containers. You may find that it's useful to use a color-coded system: red and green bins for Christmas, blue for outgrown clothing, and black for seasonal sports items, for example.
Give Yourself Some Work Space
Do you work in the garage on a regular basis? Whether you're headed out to work out, planning to put broken items back together, or simply working on crafts, you need space to engage in your activities. Install a workbench or counter to help keep those items organized and keep them from taking over the garage again in the future.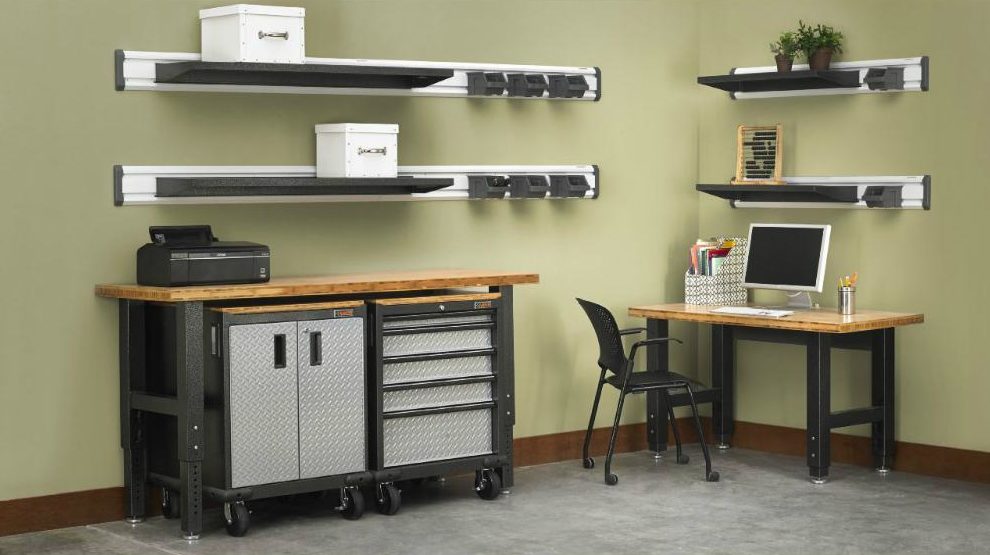 Garage organization doesn't have to be the biggest headache of your spring cleaning project. By approaching it logically, you'll quickly discover that you can make your garage space functional again–and that you enjoy being able to use the garage for its intended purpose.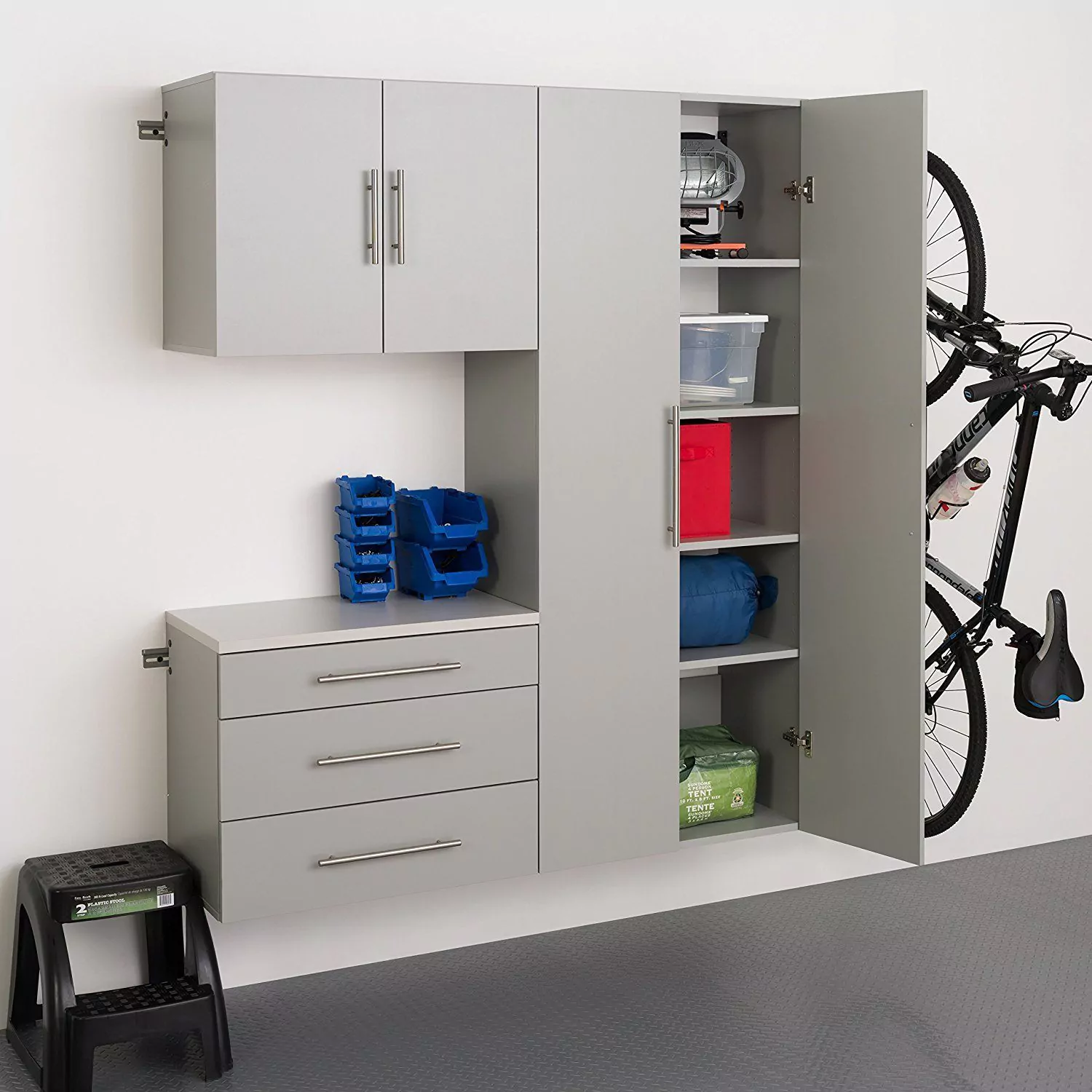 And if the thought of all the work is just too much to bear, you can outsource the whole storage headache to garage organization pros!