The pandemic is changing the way homeowners interact with home service professionals. But there's no reason to put home improvement projects on hold—and if it's an emergency repair, you have no choice but to bring a pro into your home.
The good news is that many of the best practices and protocols that have been recently implemented to protect against COVID-19 also bring major efficiencies to the maintenance and remodeling process. That means they're likely to continue long after the pandemic subsides, and adds another element you'll need to evaluate beyond the pro's skills, budget and reputation.
To help you select the best pro for your project, here are five questions to ask your prospective contractor or service professional to make your next project is as safe and seamless as possible.
#1:
How comfortable are you with technology, including virtual communication?

COVID-19 has led to fewer face-to-face interactions. For example, weekly surveys by the Farnsworth Group and the Home Improvement Research Institute (HIRI) found that more than 60 percent of homeowners have put projects on hold because they don't want contractors inside of their homes.
That's forced pros to embrace technologies that allow them to safely connect and transact with customers. In fact, 85% of pros surveyed have made at least one major change to customer communications. Take video messaging, which pros can now do right through the HomeAdvisor app. In a recent ANGI Homeservices-commissioned survey of 1,000 U.S. home service professionals, 41 percent reported using video chat in place of in-person meetings.
"I started doing video calls with clients to see what is going on in their home," explains Reid Gravitte, president of After Hours Home Improvement LLC in Springfield, VA. "It helps me determine if this is something serious or if it can be postponed."
Of course, pros eventually need to enter the customer's home to actually do the work, but virtual communication is becoming part of the new normal during the planning phase. Plus, it's a very convenient way for homeowners to review several prospective pros without the need for initial in-person meetings. Instead of a homeowner having to schedule five in-home visits with prospective contractors, they can set up videos calls for virtual vetting. That's more efficient for the pros too
Dan DiClerico, Home Strategist for HomeAdvisor.com, speaks with Money Pit Hosts Tom Kraeutler and Leslie Segrete about the "new normal" of hiring a home contractor or service pro.
Then there's digital payments, which have helped to reduce contact during the current pandemic, and are also much easier than going to the bank for cash or writing a check. They're also a safeguard against con jobs, like the contractor who demands a hefty cash deposit and then is never heard from again.
#2:
What safety procedures do you and your crew follow?
Look for this question to become every bit as important as things like work quality, punctuality, and professionalism. For starters, homeowners need to be comfortable asking pros if they will wear protective gear.
The truth is, it's never a bad idea for workers to wear masks on the job site, given the level of dust and toxic fumes. "We have always been known for being super clean, wearing booties and gloves, says Gravitte. "We are now wearing masks as well." It's another example of how pandemic protocols will continue because they just make sense.
Homeowners should also ask pros if they carry their own cleaning supplies, towels, and hand sanitizer. Bring these questions up when you're checking references with past clients. Did they keep the job site clean and organized? Did they leave tools and hazardous materials lying around? The coronavirus has shined a light on the importance of job-site safety, but it should always be there.
#3:
Is it possible to bundle multiple projects into one?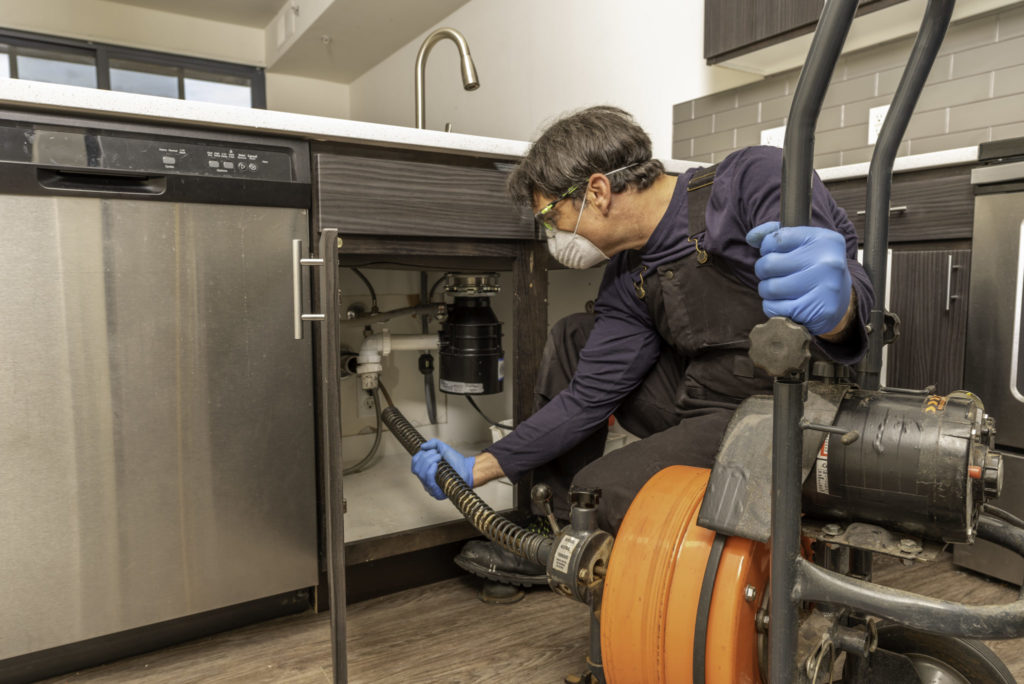 Here's another workflow efficiency developed during the pandemic that will be part of the new normal. Let's say a heating and cooling contractor is coming out to repair your central AC unit. Why not see if they can help with other related projects, like installing a humidifier or clearing out your home's ventilation system?
As the homeowner, it's important to think through these needs ahead of time so that the contractor can schedule accordingly. Pros, meanwhile, should get used to asking the question, "as long as I'll have the crew in your home, are there any other projects you want us to take care of?" It's not an upsell so much as a smart approach to home improvement that benefits pros and homeowners alike.
#4:
How well do you know your subcontractors?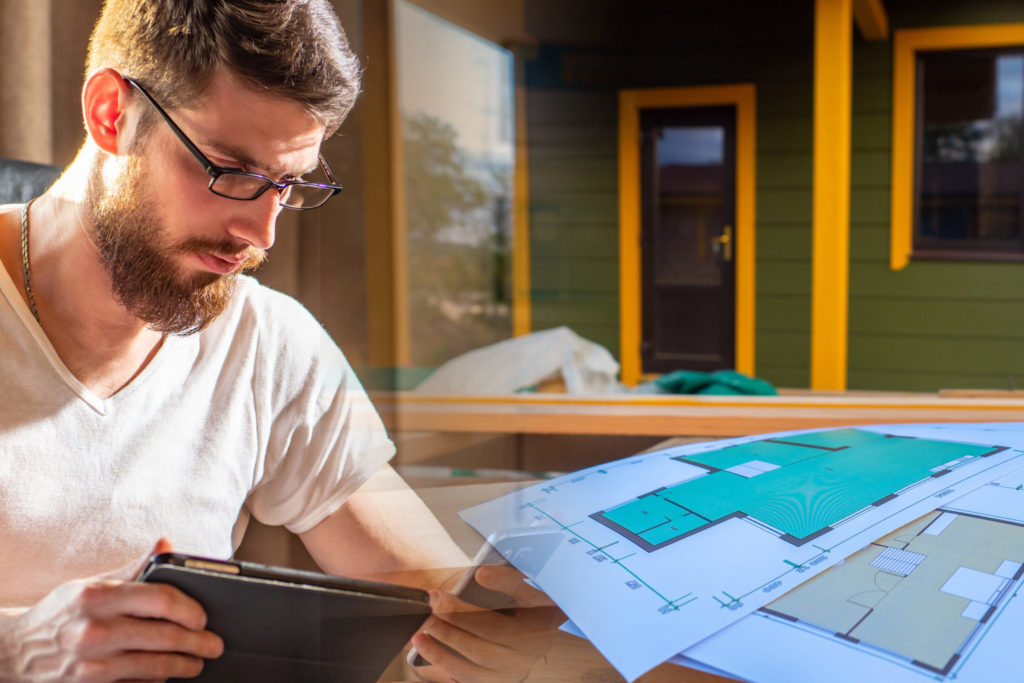 Even before the pandemic, you wanted a contractor with a tight network of subs, since it's a good sign that he or she is running a reputable business, keeping workers busy and paying them on time. It's a red flag when a General Contractor is constantly cycling through new subs.
That's even more the case today, since you want a contractor who not only knows the quality of a sub's work, but also whether they follow best cleaning and safety practices—not to mention if they were out sick a few days earlier with a 102-degree fever.
#5:
Can you help me remotely?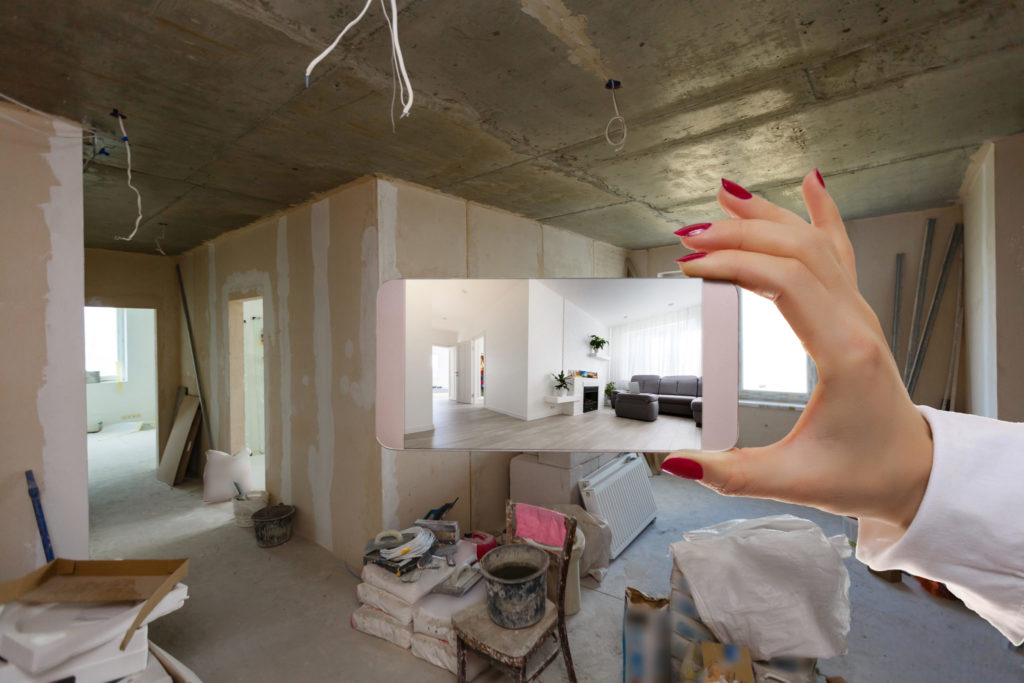 This question relates back to technology, including some more leading-edge innovations. For example, we're seeing more Augmented Reality (AR) software increasing the intelligence of smart phones with things like spatial mapping, object recognition, and artificial intelligence.
AR is another example of how technologies are accelerating during the pandemic and will continue to have a lasting and positive impact on the home services industry.
We're also seeing an acceleration of advanced diagnostics and predictive maintenance in the home. Technologies that allow homeowners to stay in front of repairs before they become catastrophic; whole-house water monitoring, sensors that attaches to the home's electrical panel or breaker box where it monitors home's power consumption. Homeowners can bring trusted pros into this monitoring process, and avoid in person service calls.
Bottom line, with a few smart steps and the right questions, it's still possible to hire pros for big projects or repairs you don't want to take on yourself, while keeping your home and your family as safe as possible.