If do-it-yourself will do you in, you might not want to do it at all! Hiring home improvement professionals is just a bit lower on the stress scale than hiring a babysitter. We know the horror stories about home improvement contractors — the truth is, however, that the vast majority of home improvement professionals are talented and honorable, when it comes to getting the most out of their home improvement adventures.
Every study we've ever seen shows that the vast majority of homeowners are happy with the outcome of their project and the professionals they hired. But while your home is emotional to you, but the process of hiring and working with a home improvement professional shouldn't be. As you go through the planning process we laid out for each home improvement project in this article, you'll be making decisions about what to outsource, so it helps to know the options.
Building/Home Service Trades
Contractors specializing in your home's mechanical systems are the most common hire for Money Pit adventures, so you're likely to work with them eventually. Even seasoned DIY-ers like us hire professionals for services related to heating, air conditioning, critter control, electricity, roofing and natural gas.
We also hire specialized pros for convenience and to save time, especially for detail-oriented jobs that will drive us crazy if they aren't done just so. You may also be considering painters, carpenters and plumbers to save time when doing it yourself isn't getting it done.
Trade professionals are typically home improvement contractors educated at technical schools and through apprenticeships in the field; some are subject to state and local licensing. They tend to be mom and pop businesses─literally─with Mom answering the phones and paying bills and Pop out on sales and service calls. When we see conflicts arising in these relationships, it's often because trade professionals can be more skilled at their craft than other business management skills, including customer service. Communication breakdowns tend to occur when there are mismatched expectations for the project, such as homeowners not really knowing what to expect before, during and after the installation. In those cases, conflicts can be easily resolved with cool heads, often forming the basis of a decades-long relationship between your contractor and your Money Pit.
Remodelers

Home improvement contractors that are remodelers can specialize in an area (such as decks or kitchens) or operate as generalists, doing a variety of interior and exterior renovations. The advantage of specialists is that they tend to be better-educated partners in helping you navigate the jungle of product and design choices. The tradeoff can come in higher rates, but it's often a great value.
Remodelers acting as general contractors—the coordinator of the projects—can work with you to create a plan or work from a plan created by an architect or designer. Some remodelers offer "design/build" or turnkey services for major projects, from the design right through to installation.
Architects/Designers
Architects and designers may own or work for design/build "turnkey" firms, or you may hire their expertise to design the space and delivery an accurate set of "specs" (professional shorthand for "specifications") for you or a contractor to install. We strongly recommend these professionals when it comes to large projects, structural changes and assuring that expansion fits the character of your neighborhood.
Architects and designers are good partners in solving tricky space problems, as well as bringing an aesthetic sensibility to projects such as additions, where the value of your home may depend on the curb view of the outcome. There are some who specialize in the intricacies of kitchen and bathroom remodeling.
Education and training can vary widely, as can local licensing requirements. Good explanations about the differences can be found at the websites of the American Institute of Architects (www.aia.org) and the American Society of Interior Designers (www.asid.org). Learn more about the training for kitchen and bathroom designers through the National Kitchen & Bath Association (www.nkba.org)
Landscapers, Landscape Designers and Landscape Architects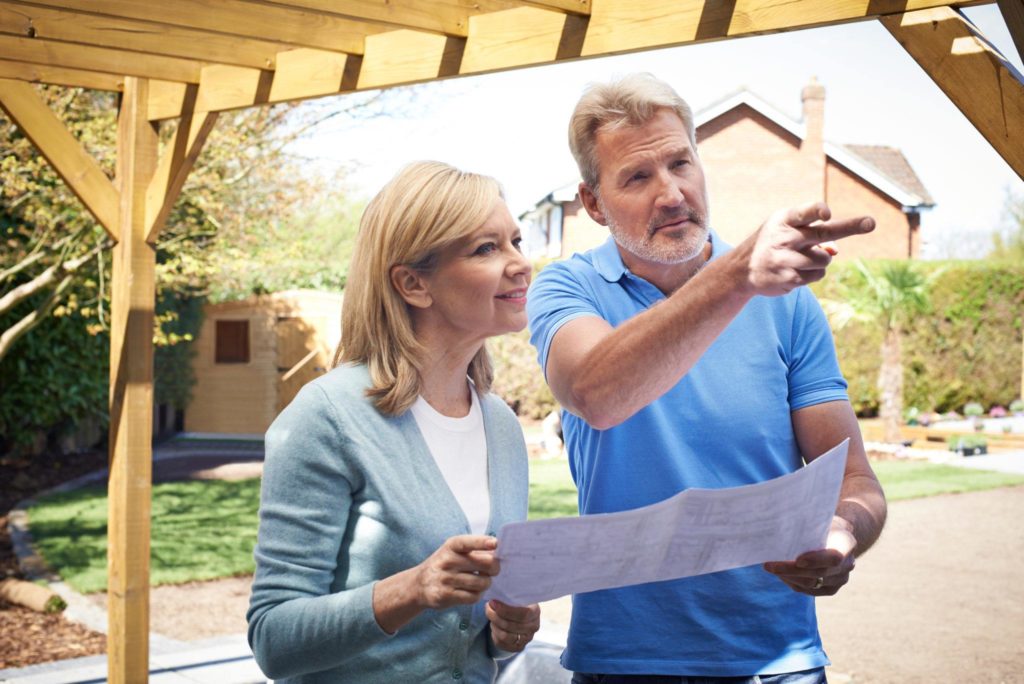 Confusion sometimes reigns about these terms, although all of them can work with you on your curb appeal. According to the Council of Landscape Architectural Registration Boards, the term "landscape architect" is specific to professionals licensed in the jurisdiction where they work.
As with interior design professionals, exterior design professionals can manage everything for your landscaping, or provide a plan for you to follow. Their services can save research time for you, as they will plan according the local climate and the amount of sunlight on your property.
Retailers/Dealers
Major retailers such as Home Depot and Lowe's offer professional home improvement contractor services on everything from maintenance to remodeling, while thousands of smaller dealers sell and install everything from flooring to lighting to complete kitchens.
Stores and showrooms are where you get to touch, feel and often experience the products you've been dreaming about. If you work with a professional who doesn't operate from a retail location or showroom, chances are, he or she will be sending you to trusted suppliers where you can see before you sign on the bottom line.
With the rise of the home improvement retailers came the advent of BIYers or buy-it-yourselfers, meaning the homeowner would go buy products at Home Depot or Lowes and call a contractor to come install them.
This is a setup that can work out beautifully so long as the professional you want to work with is comfortable. In some cases, home improvement contractors will only warrant their work if they have purchased as well as install the products. Also make absolutely sure you know what you're doing. It won't be the contractor's fault if the stove you ordered doesn't fit the space between the cabinets. Plus, if the contractor's crew is standing around because you ordered the wrong-handed door, any BIY savings can be quickly eaten up in additional labor charges.
The best of any retailer is its people. Trust us when we say your Money Pit will know no greater friend than a long-term relationship with a knowledgeable local salesperson. Don't hesitate to ask around for recommendations.
Regardless of your level of home improvement expertise, it often takes a village to keep your Money Pit looking and functioning its best – or to make it even better. And when it comes time to outsource a project, it helps to know your options.