Does Leaf Filter gutter guard work? Perhaps, but I will never recommend you buy it. Here's why: The measure of a good product lies both in its quality and its credibility. Leaf Filter seems to make a well-made and functional product — but if you want to buy it, get ready to be "sold".
My Leaf Filter Experience
At a recent community festival, I stopped by a Leaf Filter North promotional booth. I asked the representative the first question any consumer would ask: what's the approximate cost of the Leaf Filter gutter protection product? Unbelievably, the rep claimed he had "no idea". That's right, he claimed not to have a clue. Prodding, I asked, "more than $10 per foot, less than $100?" He doubled down with the claim that he "didn't know". He went on to explain all the variables that might impact pricing, like roof height and so on.
I decided to play along. "Ok", I said, "how about if I have a ranch, one story tall that has two gutters 50 feet long for each side with a total of 4 spouts?" A pretty simple example, right? But once again, he said he'd really have to have an estimator come look at the job. Needless to say, he wasn't going to make a close on me.
You see, gutter guard companies like this want to get into the position where they can SELL, SELL, SELL you. Refusing to offer a mere range of costs for a simple product like this until they see your house is a tactic used to hopefully get them in the door, where they can really push for the sale.
Some even take antiquated, insulting approaches. One company reportedly refused to provide a Leaf Filter system estimate unless the prospective customer's wife was present. Aside from the tone-deaf request, this is a tactic from Hard Sales 101: They want both "decision makers" in the room.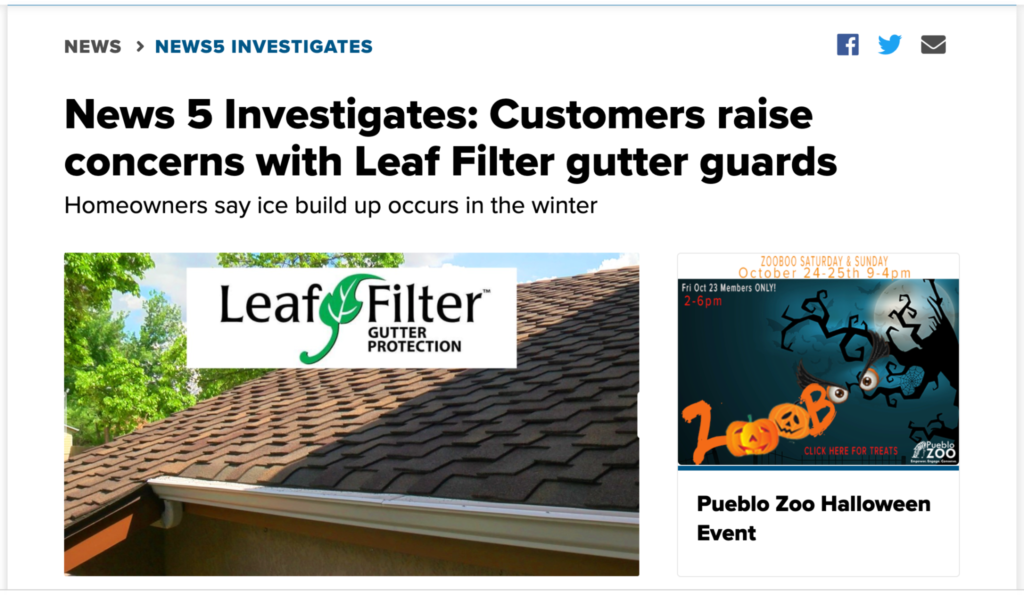 Recently, friend of The Money Pit and fellow home improvement guru Tim Carter of Ask The Builder conducted a study to determine the cost of gutter protection system installations across the U.S. From Washington to Ohio to the Hudson Valley, it seems nobody is immune to gutter protection scams. Shockingly, the prices reported by Tim's subscribers ranged from $1.16 to a whopping $90 per foot! Even the average cost per foot came in at $20, which was still way too expensive for this project.
Another report by HomeAdvisor revealed more reasonable pricing finding the cost of gutter guards ranged between $1.20 and $10 per lineal foot. Contractors who advertise their services on HomeAdvisor live or die by consumer reviews. So, no surprise that this data reflects what should be closer to fair pricing for this project. Any contractor charging the crazy prices Ask the Builder reported would not have fared very well in customer feedback!
Why Are Clean Gutters Important?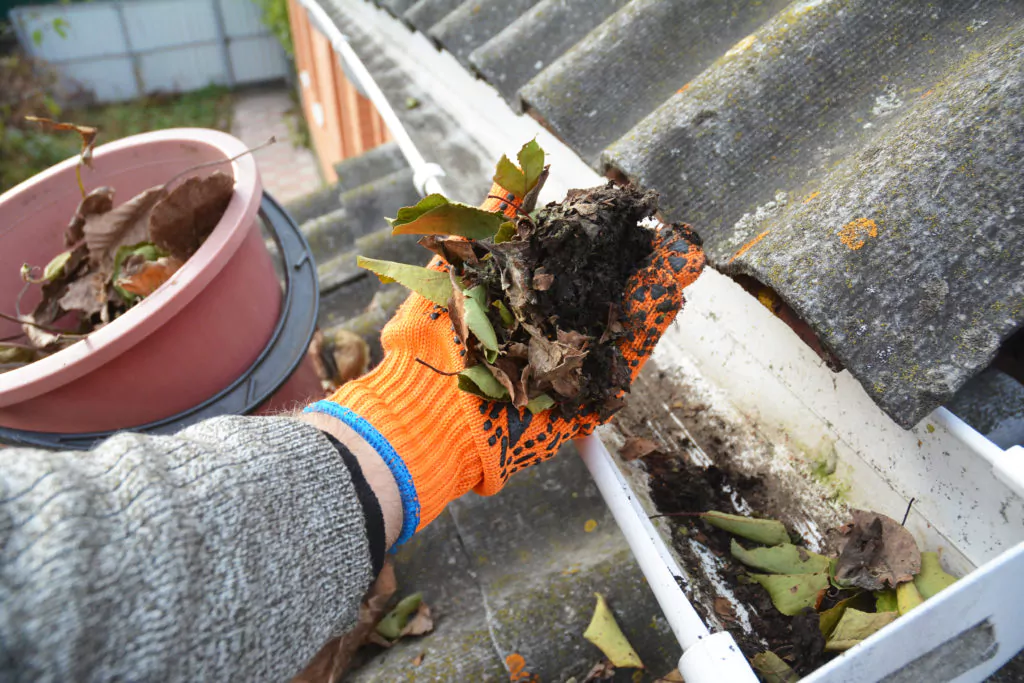 So, are gutter guards really necessary? Let's review why gutters are important.
Gutters perform one duty: controlling the water around your home. If debris keeps gutters from doing their job, you can wind up with some serious problems. These are just a few:
Flooded Basements
Gutter clogs are the number one cause of basement flooding. When gutters are clogged, gutters leak! Roof water from light showers to heavy rain can overflow and accumulate around the foundation. This can cause basements, as well as crawlspaces, to be damp, leaks, or totally and completely flood!

Cracked Foundations
Excess water against the foundation wall can weaken the footing and lead to foundation wall cracks. This is particularly true in the colder months when built-up water at the foundation freezes and causes something known as "frost-heave" which can cause severe cracks to foundation walls. Even in the warmer weather, water that circulates in and around your foundation makes the soil less stable, and can lead to shifts that result in serious cracks.

Leaking Roofs
Icicles on your gutter system might look pretty and idyllic in the winter, but will only make your roofer happy. Ice dams can form when melted snow runs down the roof and build up across the top of the clogged gutter and freeze. During the next thaw, water running off the roof is blocked by the frozen "dam" and backs up into the house! This can lead to major wall and ceiling damage. Aside from the need to clean gutters, the only other repair is to remove the roof and add ice and water shield, a roof material that is installed under the roof shingles to prevent water from leaking back up under shingles.
Slippery Walks and Driveways
Overflowing gutters can deposit water on walks and driveways where it can freeze and cause a slipping hazard. Clear gutters protect you and your family from serious injury.
Clogged gutters cause all this, plus can lead to rotted wood, an increased risk of wood-destroying insect infections like termites and carpenter ants and even washed-out landscaping! Bottom line, keeping your gutters clean and free flowing is an important part of your home maintenance. Here are other ways to maintain clean gutters without overpaying in the process.
3 Ways to Stop Clogged Gutters: With or Without Gutter Guards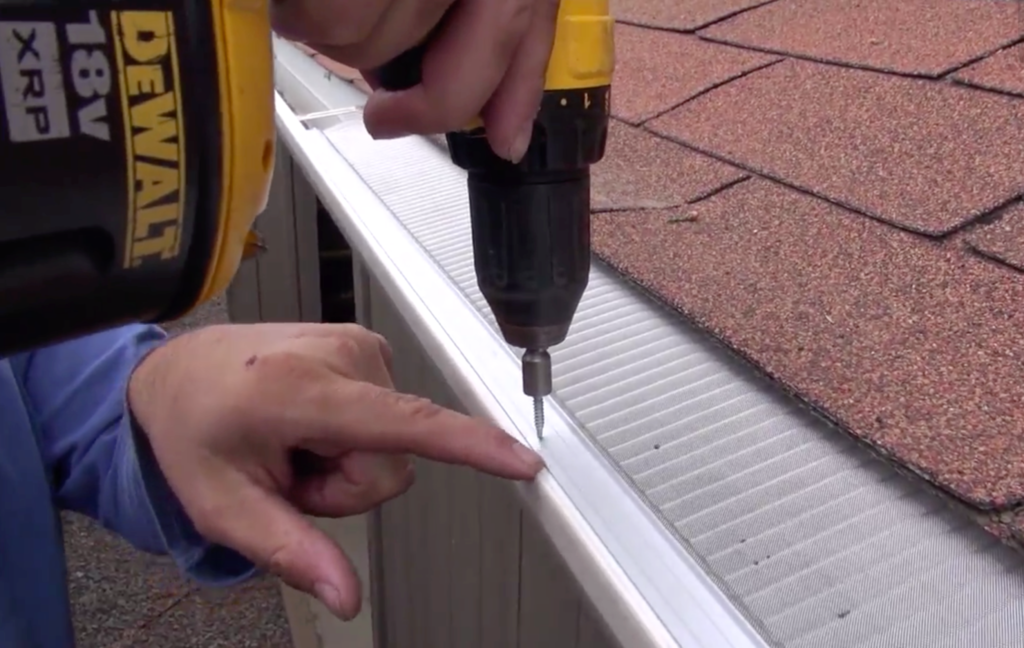 Cleaning your gutters is necessary to prevent a myriad of issues like the ones listed above. But gutter cleaning can be tedious and exhausting, especially if you do it yourself every year. Luckily there are tons of gutter protection systems you can use that don't have a complicated installation process.
DIY Install: Micromesh
Micromesh, an amazing superfine stainless steel mesh gutter guard. The mesh covers the top of the gutter but has hundreds of tiny holes that block all types of debris from pine needles to even sand. Micromesh gutter guard systems are widely available at stores like The Home Depot and even Costco who sell micro-mesh gutter guards for $2 a foot! Installation is an easy DIY project, or hire a handyman to install them for you. You simply don't need a gutter guard company to do it, especially when they charge an outrageous price.
Get Bigger Gutters
If it might be time for new gutters, know that gutter installation isn't too costly or complicated. Sometimes just proper sizing can mitigate gutter related issues. When we replaced our gutters a few years back, I replaced my standard 5" gutters with the next bigger size. My new 6" gutters have NEVER clogged since the day we added them! The reason? The downspouts (and the drain hole feeding the spout in the bottom of the gutter) are much larger and simply pass most of the leaves and other debris without clogging.
Get Bigger Spouts
If you're not ready to replace your gutters, you can even just replace the downspout with a larger size. Typically, the drainage hole from the gutters to the spout is where gutters will clog. 5" gutters use a 2"x3" spout, where 6" gutters use a 3" x 4" spout. The larger spout can simply be used on the smaller gutters to reduce or eliminate clogging.
How to Choose a Reliable Gutter Protection Company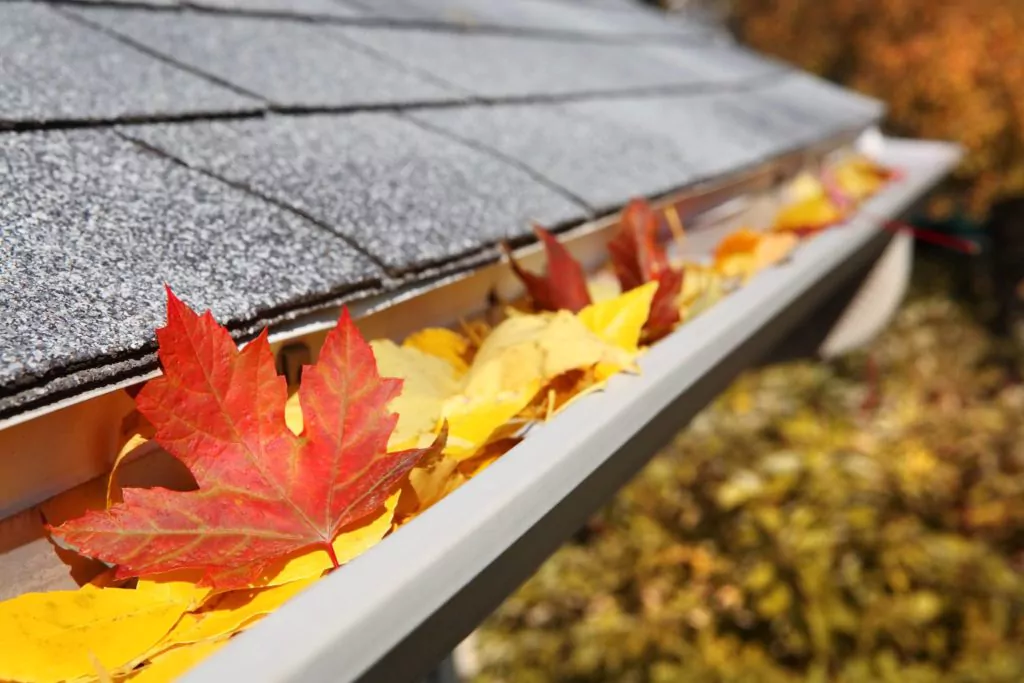 If you do choose to go with a professional installation, do your research to make sure you're not getting a hard sell or a major rip-off. Any gutter salesperson who uses a hard-sell approach like the one I described above in my Leaf Filter review should be immediately eliminated from consideration.
Review sites like Thumbtack or HomeAdvisor provide reliable and honest customer reviews for tons of companies. Especially in the Covid-19 era, these reviews can help ensure any business from remodeling companies to roofers are following pandemic safety protocols.
The Better Business Bureau can also be a source for reliable reviews, and a place where you can report a company that's trying to pull the wool over consumers' eyes. Don't be afraid to make some phone calls and ask friends and neighbors for reliable referrals, either.
Whichever method you choose, prevent gutter clogs will help maintain the health of your home from the shingles down to the studs.