When I meet with homeowner's considering selling their homes, they are often curious about the best way to prepare their home to sell without spending a large amount of money. The desired end result of preparing your home to sell is an increased bottom line when the home is sold.
Let's look at added value in the reverse. Instead of picturing preparing your home to sell for a higher price, picture preparing it so that it doesn't sell for a lower price. Read that again! That's the same thing right? Wrong! Think about it: If the market for a home similar to yours brings $400,000 in tip-top condition and yours is not in tip-top condition, is it likely to also bring $400,000? If you answered no to that question, then you now see my point. This method of preparing your home to sell accomplishes two things. First it helps you avoid getting low-ball offers. Second it keeps you from pricing yourself out of the market by over-improving.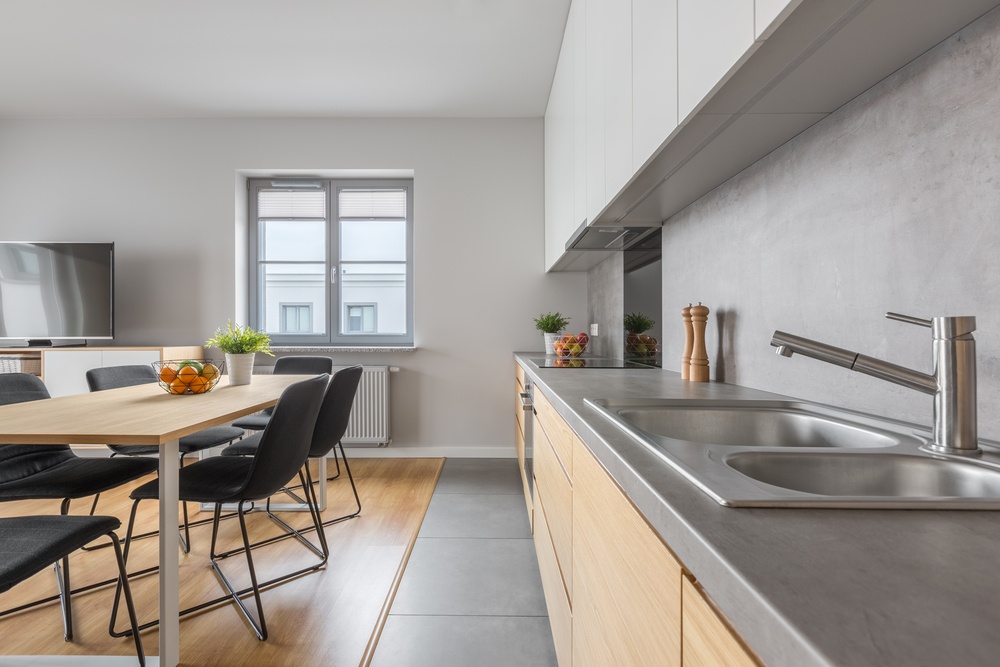 Here are a few ideas that will help you add value to your home without breaking the bank:
Cleaning: Deep clean your home – inside and out. This includes appliances. The benefit to a buyer is the ability to truly see and appreciate your home. Buyers will come to their own conclusion about how well you've cared for your home by how clean it is. You don't want to hear phrases like "this home's been lived in". Trust me, that is not a compliment.
Walls: A fresh coat of paint will change the entire appearance of your home and one of the best steps in preparing your home to sell! Be sure to choose a neutral color. This year, shades of gray are the new white. Wallpaper can be expensive to remove; however, if properly sealed in place, a coat of primer and paint will solve your problem.
Flooring: Ideally replacing the carpet prior to selling is preferred; however, if it is in good condition, just have it stretched to smooth any buckled areas, then have it cleaned. Don't stop with cleaning the carpet, have your ceramic tile and/or hardwood flooring cleaned as well.
Fixtures: Replace outdated fixtures with brushed nickel, antique bronze, or brushed brass.
Lighting: Add life to your lighting! Consider changing the single overhead light to a monorail track. It gives you the option to have a central base for easy installation while also giving you the flexibility of light placement, direction, and styles!
Staging: Consider having your home staged. Buyers are wowed by what they see as they walk through the home. A neat, clean, warm, welcoming space adds to a buyer's desire to purchase. They may offer more for the home because it appears to be in better condition.
Kitchen: Clean your cabinets. Re-stain or paint your kitchen cabinets. Update the knobs or handles. The cabinetry should complement the appliances so no white appliances with Espresso cabinets please.
Bathroom: Try overhead pendant lights at the vanity, and then add dimmers to create ambiance. Update the Fixtures. How about a square vanity sink vs. round? Better yet, make it a work of art and install an above-counter basin. Install a Rain Shower. Again, visit the condition of your cabinets. Consider re-staining or painting them and updating the knobs/drawer pulls. Keep your vanities clean and de-cluttered. Or, try these inexpensive bathroom updates to help sell your home.
Bedrooms: Re-arrange the furniture to show off the space. You may need to remove a few pieces. This will come in handy when the buyer tries to determine if their king sized bed will fit.
Closets and storage spaces: This is a feature often overlooked by sellers yet coveted by buyers. De-clutter and organize your closets. Show off your storage space! Buyers always find value in homes with plenty of closets and hiding places.
Nuisance Repairs: These are the pesky "I'll get to it later" items that are often ignored. Use this list to spark your memory of these and other deferred maintenance items that you can quickly and inexpensively repair: Make sure the doorbell actually rings and that the paint on the front door isn't peeling, re-attach the smoke detector, check the spindles on the staircase, re-seal the deck and/or patio, caulk around your bathtubs and windows, and spruce up the landscaping.
You've not spent a lot of money preparing your home to sell but you've made your home a lot more appealing to buyers, which equates to added value! Way to go!
Editors Note: Leneiva Head is a top real estate broker and founder of Welcome Home Realty with nearly two decades of experience. Leneiva's specialties include Residential & Commercial Leasing and Sales, HUD/VA/REO Properties, short sales, standard sales and creative financing. She always provides clients with education and guidance throughout every home buying and selling process. To learn more about Welcome Home reality, click here.