Home lighting control systems are hot and very cool – because they add convenience, luxury and security – and increase a home's value. Most existing homeowners have been kept out of the market, however, because extensive and expensive rewiring was required. That is set to change this year, when reliable, easy-to-install, wireless systems become widely available. Now, homeowners will be able to save big on lighting control, without tearing down walls or rerunning electrical wires.
Lighting control systems let you create the exact mood wanted in every room, at any time. Convenient features include one-button vacation/alert, all on/all off and soft on/soft off modes. Security can be enhanced by setting indoor and outdoor lights to go on and off automatically – after you leave or before you come home, or when you are out of town. Money is saved with dimming and overload detection that extend bulb life and conserve energy. Fashionable switches with attractive LED on/off indicators add a stylish decor and can even be custom engraved.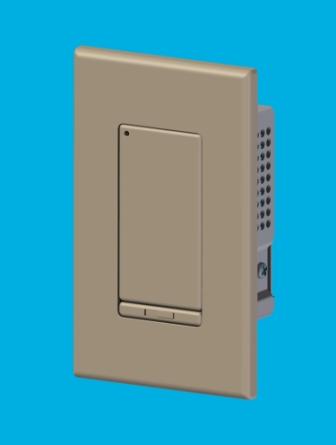 Wireless lighting control products are designed for homes in the $200,000 to $1million price range, including more than 18 million existing or retrofit homes and 350,000 new homes every year. Using RF technology, wireless systems are installed using existing 110-volt home wiring. Regular switches are replaced with ones that can be programmed to go on and off when desired, and can be set to hundreds of dimming levels. Scenes and options also can be operated by the control unit or by remote control, even from your car. Look for an open system design that allows integration with many other home automation solutions, including security systems, electronic blinds, thermostats, and much more.
One company, CentraLite Systems (www.centralite.com), Mobile, Ala., an experienced manufacturer of wired systems, is entering the wireless lighting market this year with its StarLite system. They say StarLite includes the most requested lifestyle and security features in a wireless network that is affordably priced, fast and much less expensive to install, and easy to operate. It supports 100 scenes, 512 dimming levels, and 50 timed events, and has a total range of over 500 feet. StarLite makes its debut Sept. 9, at the CEDIA (Custom Electronic Design and Installation Association) Expo in Indianapolis. It is scheduled to ship this December and has a suggested retail price of about $3000, plus installation, for a 12-pack system with master controller, 10 switches, two remote controls and programming software.
Photo: StarLite single-button switch. Available in four colors colors – almond, light almond, white or ivory. Three-button switches are also available.