Tom Kraeutler: This is The Money Pit's Top Products podcast. I'm Tom Kraeutler at 2016 CES where lighting is making a splash. I'm talking now with Aaron Ganick, he's with Osram Sylvania and they've got a new product out called Lightify. Aaron that's your product line, right?
Aaron Ganick: That is.
Tom Kraeutler: Tell me about it.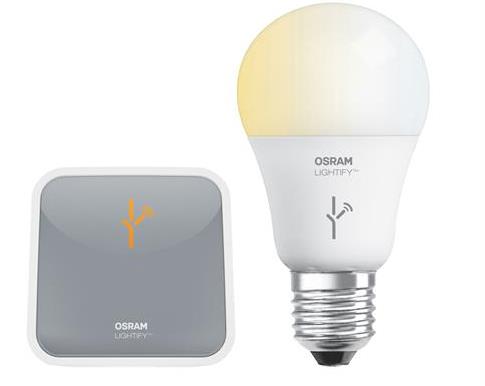 Aaron Ganick: This is our connected lighting line of products. Everything from your typical retrofit styles of lighting, A19s, BR30's, retrofit down lights, indoor products, outdoor products. Very cost effective and most importantly, very connected and controllable. We make a quality lighting product first then we add in connectivity. Really gives your home a new flavor, new spin. Usually when a homeowner goes to their favorite store to pick up a light bulb, it's one brightness, it's one color temperature, and it's one type of mood and atmosphere. Now with connected lighting, that allows you to change the color temperature, very cool in the morning to wake you out of bed, very warm in the evening to relax you down, dim it down, cozy up with a book. You can do this all with one lighting product.
We have three types of products, ones that just dim, one that's our better product, our best product is tuneable white, let's you adjust the color temperature of the product from very cool to very warm. The top of the line premium is our full color which lets you have different playful colors to shake up your home environment for kids, for parties, for entertaining, also provide quality white light.
Tom Kraeutler: Most of us grew up with lights that had two positions: on and off. Now we have literally hundreds of choices. Why is this important to the market?
Aaron Ganick: The market is evolving. LEDs they were new on the scene, up and coming, now they're getting even better. Costs are coming down, technology is increasing and we're being able to use them for many new purposes. Light switches are also becoming more advanced. We've got different battery powered switches here that will go over your existing wall switch. If you don't have an electrician on hand, you're not comfortable flipping that circuit breaker you can pop this right over your existing wall switch. If you're a little more savvy, you can unscrew your wall switch, turn off the power and put in a directly connected wall switch to automate your lights even further.
Tom Kraeutler: Okay. So these can work over top of our existing, built in lighting switches, but they can also be software driven. Is there an app that runs the lights as well?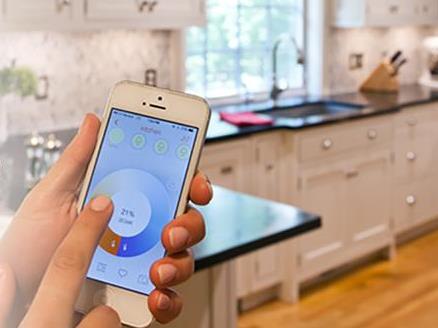 Aaron Ganick: Absolutely. We have a mobile download app, free to download, very easy to use. We also have open API so that if app developers out there who want to create their own experiences, they can build on top of our platform. Additionally, our products also work with other home automation platforms out there. We have our own gateway and app but there's lots of other companies like Smart Things, Wemo, Wink, Iris, the list goes on and on. I'm sure you'll see them all here. Our products use the Zigby home automation standard which means that if your ecosystem uses Zigby, most likely our products will work with it as well.
Tom Kraeutler: Installation is pretty much as easy as screwing in a light bulb.
Aaron Ganick: All it is is a ladder, screw in a light bulb.
Tom Kraeutler: I think we can handle that. Aaron Ganick from Osram Sylvania, thanks so much for filling us in about Lightify.
Aaron Ganick: Thank you very much, appreciate it.