Tom Kraeutler :
Welcome to The Money Pit's Top Products Podcast broadcasting from the floor of the Consumer Electronics Show.
Lutron Electronics
is a company that has set the standard for many electronic devices since their formation way back when where they invented the dimmer. A lot of folks don't know that. With me to talk about some of their latest innovations, especially in the home automation space, is Melissa Andresko. Hi, Melissa.
Melissa Andresko :
Hi, Tom.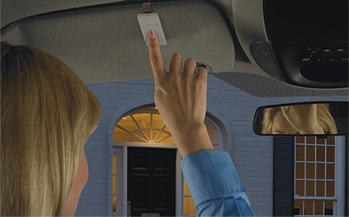 Tom Kraeutler :
Let's talk about
Caseta Wireless
and some of the new innovations that are making it possible to control more and more of your house from this really impressive product.
Melissa Andresko :
Most people probably know
Lutron for their dimming
capabilities, and over the last couple of months we've really been transforming our product line into being that much more of a smart home solution. Our new
Caseta Wireless
product is a DIY connected home solution that let's you control your lights, your thermostat, and your Lutron shades all from a new, free Lutron app.
Tom Kraeutler :
Very cool. How is this going to change how folks are going to interact with their homes? What kinds of things can you do from this app that maybe you couldn't do before?
Melissa Andresko :
One of the biggest things is going to be convenience and security. If I'm at the office and my family's coming home I can turn the lights on for them from my app. If I'm on vacation I can actually schedule lights to come on at certain times of the day so that my house has this lived-in look. Then there's just that whole convenience factor. You can keep your thermostat low throughout the day and then as you're coming home at night you can warm it up a few hours before you get home so there's this great energy story as well. The fact that it's a do-it-yourself product and the fact that it's so cost-effective, it's a great entrée into that smart home connected home world.
Tom Kraeutler :
It used to be that we had to buy into a brain, a central control panel, to run everything. Now with WiFi being so universal in all our homes we really have the capacity to do much more in home automation than we could before.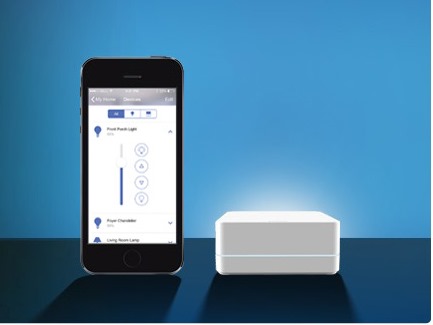 Melissa Andresko :
That's right, Tom. With the Caseta Wireless system you basically plug a bridge into your WiFi router and that's kind of where all the magic happens. That's what's going to connect your dimmers, your shades, and your thermostats to the app. If you choose to not have the Lutron Bridge, the Caseta Wireless dimmers also work with the Wink system as well as Staples Connect. You can go and use those apps to control the products through those as well.
Tom Kraeutler :
That's what really makes these products so attractive to consumers, because it doesn't really matter what platform you're on, if you're on Staples Connect, if you're on Wink from Home Depot, or if you just have a plain old fashioned WiFi connection. You can still enjoy the benefits of home automation.
Melissa Andresko :
You're absolutely right. We've just made it so easy for everybody to have access to this product. The price point is amazing. The dimmer kits, the dimmer and the remote starts at around $80. The bridge is $150. The app is free. For somebody who wants to dabble in smart home and maybe just start by controlling a few devices, it's a great way to get started and you can set the whole thing up in a matter of minutes.
Tom Kraeutler :
Melissa Andresko from Lutron, where can we go for more information?
Tom Kraeutler :
Fantastic. Thank you.
Melissa Andresko :
All right. Thanks, Tom.