Table of Contents

[Hide]

[Show]
Transforming a home interior with a new coat of paint is perfect for homeowners on any budget. With a little DIY magic, you can have a major impact on the quality of your home space. But it's all about knowing where to start.
Planning and preparation are the key ingredients to great results, so take the time to assemble your painting strategy and gear up with the proper products and tools. Here are our top tips for interior painting projects.
Choosing the best paint
When it comes to selecting paint for your project, consider color and sheen. The color you choose not only defines and highlights the features of a space, but also affects the mood, emotions and even the overall wellness of anyone who spends time there. Understanding the psychology of color isn't a new trend–it's a time-tested component of interior design strategy.
"The ancient Egyptians, Native Americans, and many other peoples used color to heal," says Debbie Zimmer, color expert at the Paint Quality Institute. "In doing so, they often favored the blues and greens found in nature, colors that have an emotional association with peace, harmony and tranquility. In these trying economic times, paint colors in these same hues can help calm our nerves at home."
Harmony, tranquility or whatever you hope to bring to a space can take on many shades, so make use of paint-chip palettes and sample-size containers of the colors you like best. With the latter, you can paint a generous swatch of color on a scrap of board or directly on the wall to see how it holds up in varied lighting conditions.
As for paint sheen, think about what will wear best in the room you're about to transform. Paint sheen ranges from flat to high-gloss, don't-touch to easy-clean, and there are formulations made especially to resist moisture and mildew. Whatever the goals of your painting project, Zimmer and her colleagues recommend using a top-quality, 100% acrylic latex paint for great-looking, long-lasting results.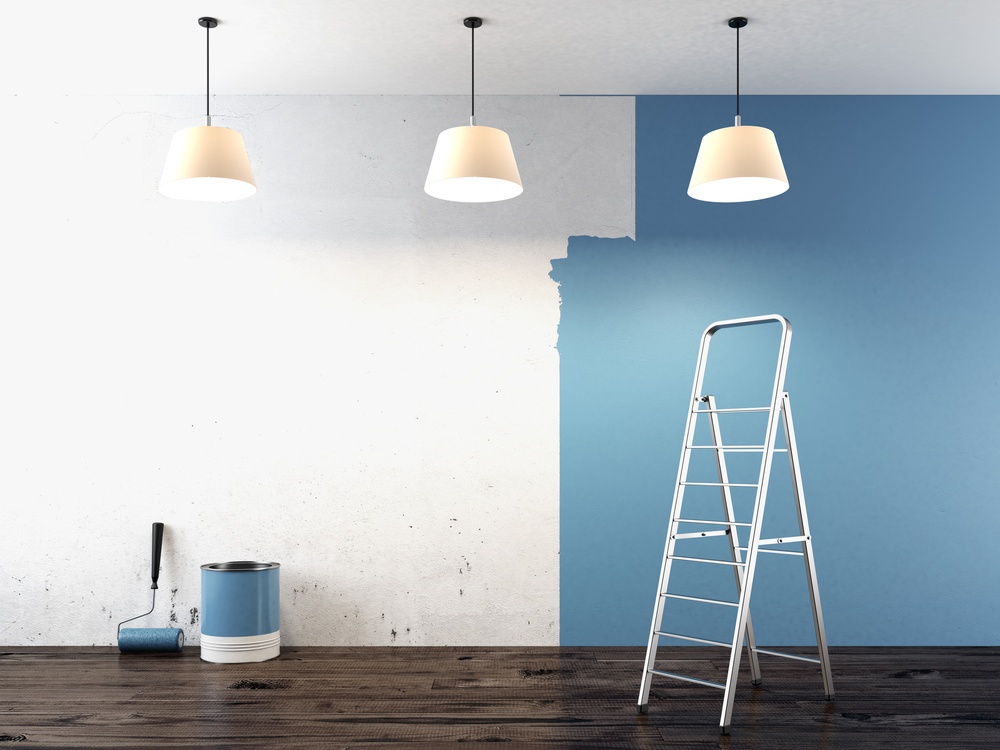 Preparation is everything
With painting projects, cutting corners can cost you both time and money. Don't be tempted to skip any of the following painting preparation steps, because shortcuts can quickly come back to haunt you.
Choose quality tools: Your well-researched paint selection deserves the best brushes and rollers, and great tools will also save you time and money. Gear up with painter's tape for fine edges and plastic sheeting to protect floors and furnishings.
Surface treatment: Surfaces should be clean, dry and dull before you paint. Scrape and sand away loose, peeling paint; patch nail holes and other imperfections; remove all traces of dust; and wash surfaces with a solution of mild soap and water, rinsing away any residue.
Tape it off: Use painter's tape to keep paint from creeping onto trim and windows, and to provide clean, straight lines. Be sure to press tape down tightly to prevent bleeding.
Prime: Choose a primer that's compatible with your paint, and brush it on before the color coat. Primer is the "glue" that makes paint stay put. It makes it possible for your paint to go on smoothly and lay flat on the surface.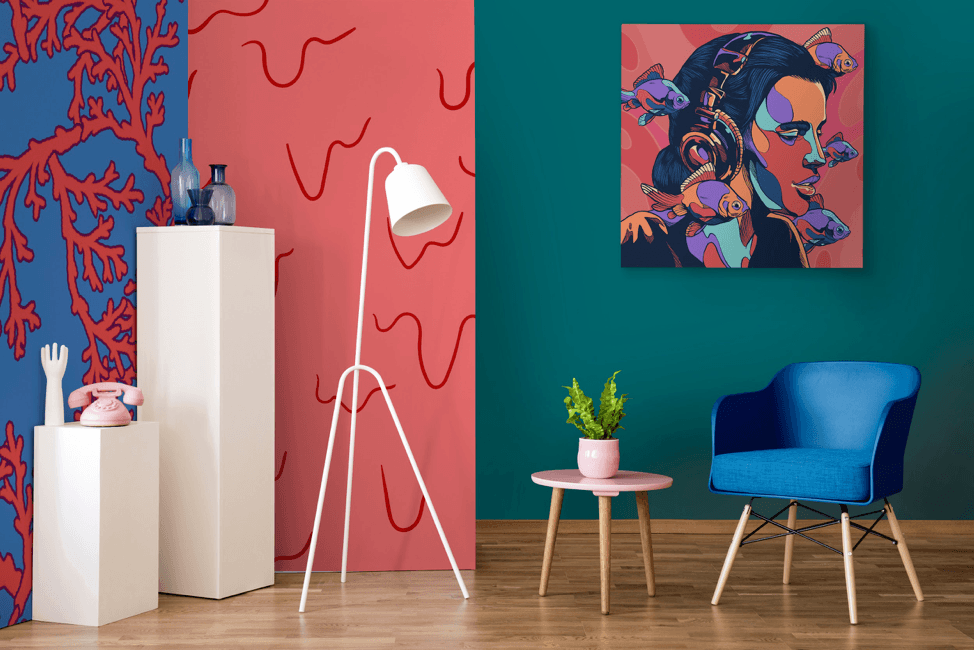 Easy project ideas that pop
It doesn't take much paint to make a big difference in a room. You can make a statement with a single color or use a few to redefine the best features of the space. Check out these suggestions from the Paint Quality Institute:
Paint an accent wall: Painting just one wall can add visual interest to any space, and also provides an opportunity to bring a new hue into your color scheme.
Refresh cupboards in the kitchen or bath: Instead of replacing perfectly good cabinets, why not just paint the kitchen cabinets? You'll get the impact of a remodel without the cost, and can further customize the look with new cabinet hardware.
Highlight interior windows and trim: If you love your current wall color, stick with it and paint the windows, molding and trim instead. This approach produces a dramatic change in rooms where walls are painted in neutral tones, like off-white or beige.
Address the "fifth wall": Adding just the right color to the ceiling can change your perception of a space. Painting a cathedral ceiling a warm tone adds intimacy, and using the lightest tint of a wall shade in a room with average or low ceilings helps pull the color scheme together while preserving scale.
Bring color to a kid's room: Fun is the name of the game when you're painting a space for children, and bright colors are more than welcome. "Apple green, sky blue, lavender, periwinkle, magenta, pink, yellow and tangerine are all good choices for children's rooms," says Zimmer. "If you have any doubt, ask your kids. They'll tell you."