Table of Contents

[Hide]

[Show]
Closet organization may seem like a scary task, but with the right steps you can have a completely organized place to store your clothes and accessories. Sort through the following guidelines to not only make organizing your closet simple, but also to create a stylish storage solution that will keep your closets organized year-round.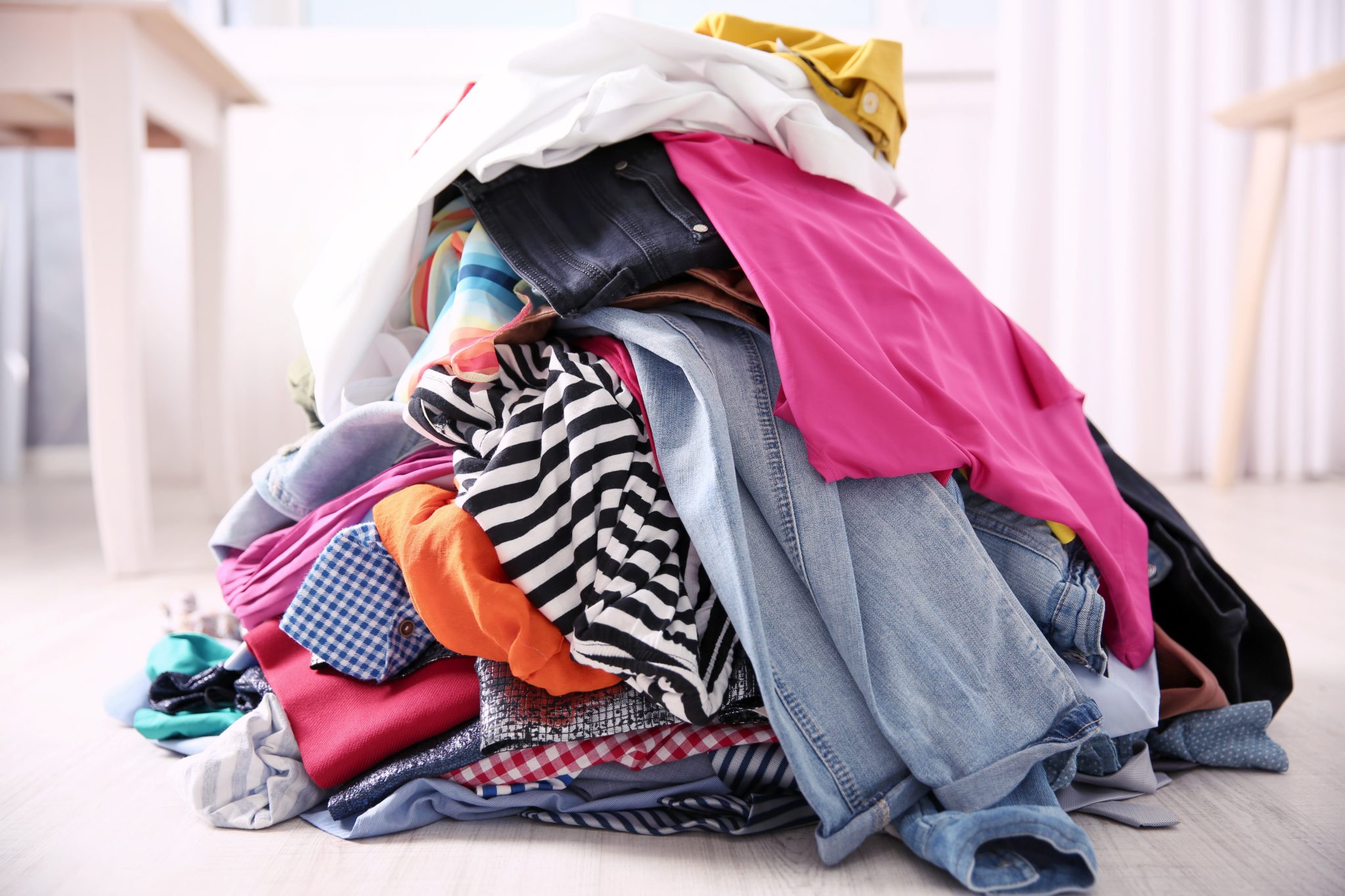 Define your organization plan
To begin organizing your closet more easily, have an idea of how you want to use the space and store the things inside of it. Start with a thorough cleaning of the closet, removing all contents and throwing out or selling what you no longer want or need as you sort the items you would like to keep into different storage categories.
Reviewing your newly ordered items, you'll get a better idea of how much space will be required for the storage of everything from workday shoes to floor-length formal wear, and be able to plan in the recommended 15 percent vacancy to accommodate new purchases.
Gill Hasson, of Declutter Your Life: How Outer Order Leads to Inner Calm, suggests you start with the easy stuff. "Most of us wear 20% of our clothes 80% of the time. To help you choose, what to keep and to get rid of, the two most important questions to ask are: Do I love it? and Do I need it?"
Top Tip: Start by getting 10 items you are sure to keep – then make all other decisions against those by considering the following:
Do I feel good when I wear it?
Do I look good when I wear it?
Am I comfortable in it?
Is it out of fashion and not coming back? And even if it did, am I likely to want the updated version?
Has my lifestyle changed? Maybe you used to work in an office but now work freelance from home, so you don't need 'office clothes.'
Does it hold any sentimental value?
Does it need cleaning or altering?
Next, break it down. If you own a lot of clothes, compartmentalizing the process or throwing away and organizing again will make it less overwhelming.
One way to do this is by type. Going through all the pairs of trousers you own first, followed by shirts and T-shirts and so on, will help you to track the progress you're making.
Throwing and then organizing by colour also makes it enjoyable. Not only do you manage to throw away items that no longer serve you, you can already start creating outfits.
Break it down by season and genre. Create work, casual, formal outfits and more to identify what you do and don't need. Additionally, at the end of one season and start of another, identify any pieces that didn't come out of the closet over the past three months and sell/donate them.
If the task seems too big to conquer, tell yourself you will do it for just 10 minutes. You may well find that once you get going, you end up continuing well past the ten-minute mark you had decided on.
Next, consider how the newly organized closet will be used. Will it need to be available for everyday access, seasonal storage or both? Also think about who will be using the organized closet not only now but later. A small child's closet may call for a convertible system that'll accommodate their belongings as they grow.
Finally, be honest about which of your prior storage and closet organization techniques have been leading to closet-cluttering breakdowns, and make note of previously unused zones which could add efficiency in the new storage plan.
You are now ready to begin organizing your closet!
Design a closet organization system
Now that you've done an inventory of the closet's contents, it's time begin organizing your closet and select the components that will successfully contain all of your belongings. The system you choose and the investment you make will depend on your design priorities, the amount of closet space you have to work with, and the level of permanence appropriate for the years you plan to spend in your home.
Remember that a great closet system can be a positive selling point when it comes time to move on to new frontiers in home storage space. Quality components can be found at many home improvement and design stores, and dedicated retailers add ease and remove guesswork with online tools that help you design your own organized closet system, generate the corresponding shopping list and make your purchase in minutes.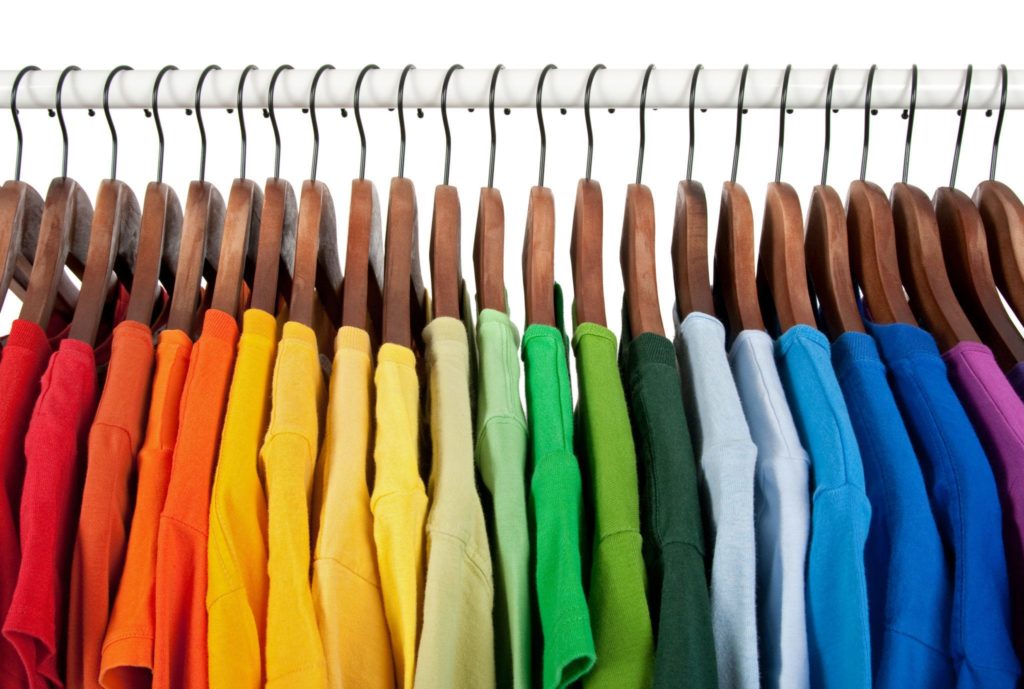 Use the clothes hanger principle – hang all your clothes facing one direction. As you wear and wash them, flip the hangers. At the end of 6 months, anything hanging the wrong way can be thrown. This trick can also be applied to books or records.
Organize drawers and cupboards in the order of how you get dressed – this will shave valuable minutes off 'decision fatigue' in a morning.
Take clothes out of the bedroom. Sometimes being in a different room can provide an objective angle, allowing you to part with clothes more easily.
Create a sense of continuity by using one style of hanger. It will make everything look tidier and therefore more spacious.
Use acrylic drawer organizers to organize makeup, underwear and other casual items.
Check out the products and online helpers offered by such specialists as Organized Living, EasyClosets, and ClosetMaid to launch your new storage endeavors. You'll find smart double-rod clothes hanging systems, shelves and drawers with moveable dividers, accessory storage and such add-ons as fold-away mirrors and ironing boards.
With these products and a clear plan, organizing your closet can both add space for storage and show off your design skills.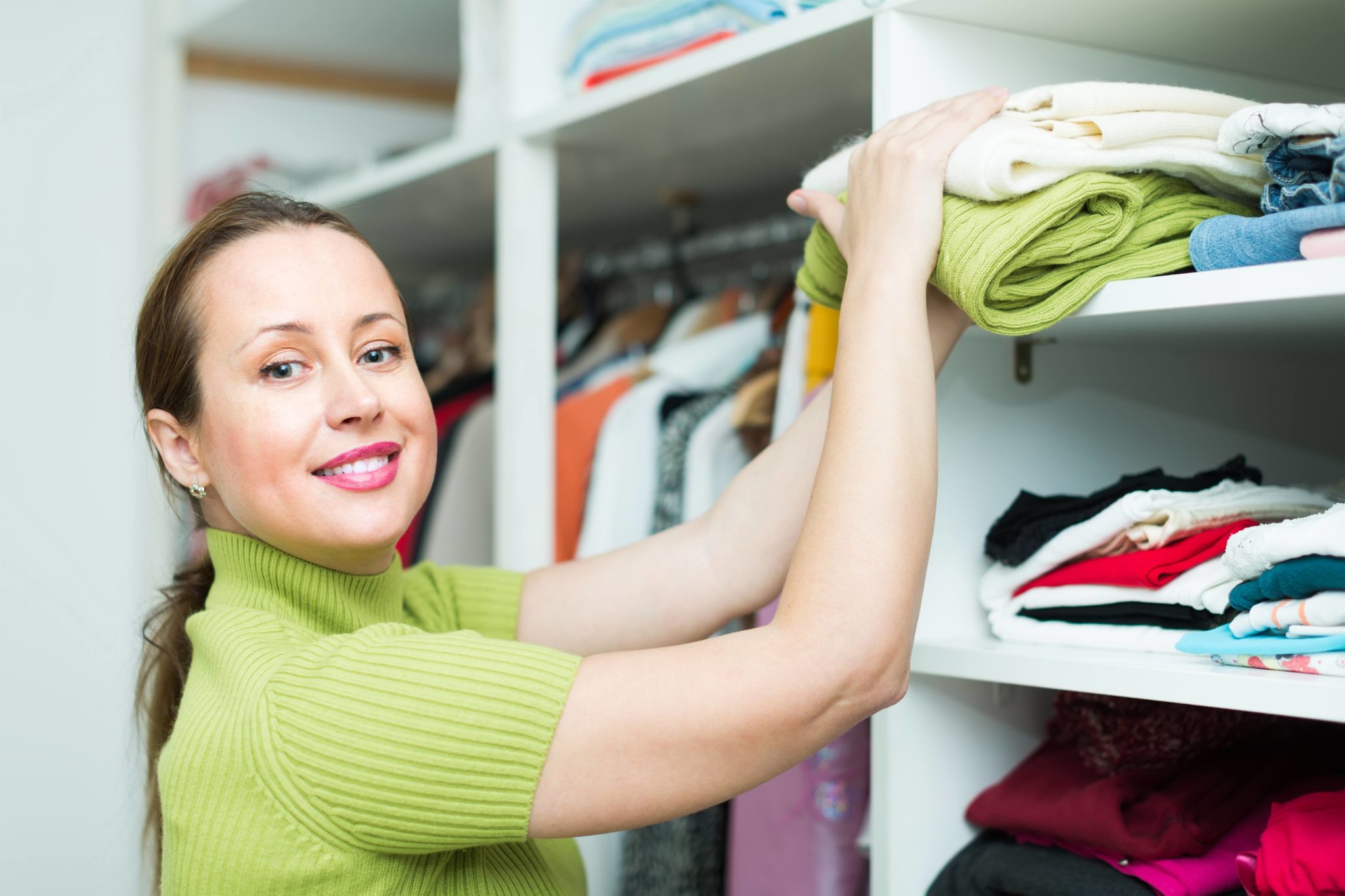 Keep up appearances
As you design your newly organized closet and shop for products to keep it clean, check out all the options while keeping a realistic view of what features you'll actually use on a daily basis. Through the system you purchase and install, you want to create a cleanup routine for your closet that's easy to maintain and storage space with enough breathing room to keep your belongings in nice condition and instantly within view.
If the job's done well, your closet organization will inspire confidence and quick finds rather than dread and endless searching once the door has been opened. By keeping long-term storage, organization and style in mind, organizing your closet can be a fun DIY project that will give you incentive to keep your newly-organized closet neat and possibly inspire you to organize other closets and areas around your home.