With all the time we're spending at home now, it's more important than ever to prepare for the unexpected! In as little as 30 seconds, a small flame can become a major fire. And even though we are not in the heating season, carbon-monoxide can still be a threat. Fortunately, it's easy to add layers of protection to keep yourself and your family safe.
Home cooking fires on the rise
According to the National Fire Protection Association The number one cause of home fires and home fire injuries is unattended cooking – something we're doing more and more of now. When seconds count, having a fire extinguisher nearby and knowing how to use it is crucial for rapid response for any cooktop incidents or other potential fires than may happen.
That's why it's a smart idea to make sure you have the right fire protection gear in place, starting with the right fire extinguisher. Having fire extinguishers – and knowing how to use them – should be an integral part of your home safety plan. Here's what you need to know:
For general protection, it's best to select a multi-rated fire extinguisher such as the First Alert Rechargeable Home Fire Extinguisher, which is capable of handling fires in any household location, especially in the kitchen. Multi-rated fire extinguishers are capable of fighting most household fires including wood, paper, fabric, flammable liquids and electrical fires.
Experts recommend placing fire extinguishers on every level of the home, including such as the kitchen, laundry room and garage, where there is a higher risk for fires. Make sure extinguishers are stored within reach, and not inside a closet or behind storage so i is easily accessible in the event of a fire.
Easy way to remember how to use a fire extinguisher
It's also smart for all adults to learn how to operate a fire extinguisher. The key thing to remember is the word PASS.
P A S S
PULL the pin.
AIM the nozzle low toward the base of the fire.
SQUEEZE the lever, and;
SWEEP from side to side.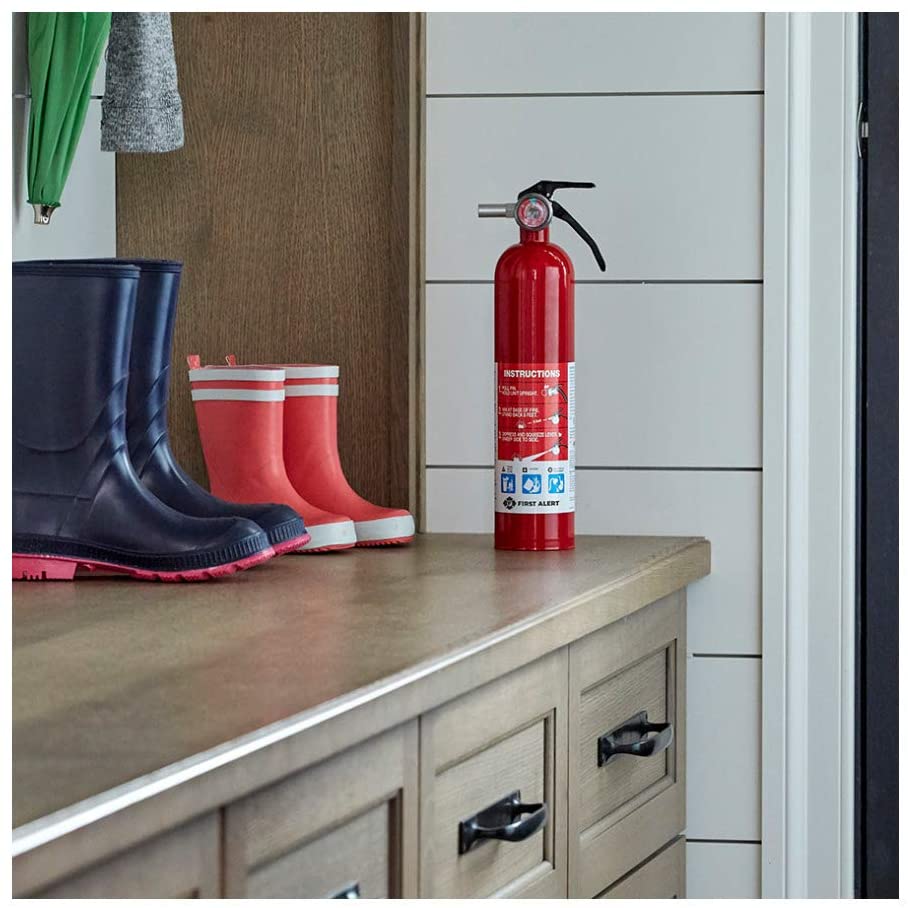 When choosing a fire extinguisher, look for sturdy, lightweight construction. The First Alert Rechargeable Home Fire Extinguisher is made of a durable metal head that is designed to meet demanding needs. It also features a metal pull pin, with a safety seal, that deters accidental discharge and discourages tampering. Plus, if the unit is used, it can be recharged by a certified professional.
You'll find the First Alert Rechargeable Home Fire Extinguisher retails for $30.95 and is available at retailers nationwide.
Smoke & CO detectors that never need a new battery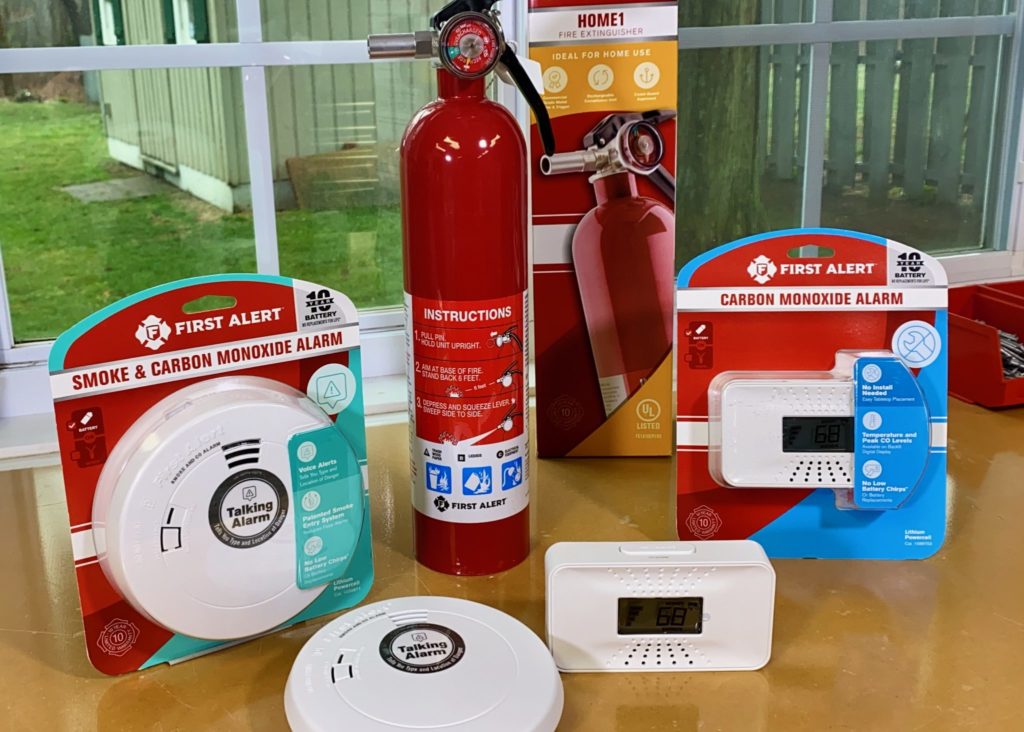 Aside from a fire extinguisher, now is a great time to update your smoke and fire alarms, and you can do that with a single product. The First Alert PRC710 Slim Photoelectric Smoke and Carbon Monoxide Alarm with 10-Year Battery helps protect your home from two potentially deadly threats by providing up to a decade of uninterrupted monitoring.
Equipped with dual sensors, this low-profile alarm detects smoke from slow-burning, smoldering fires. Half as thick as a standard alarm, this detector has a slim, contemporary design that mounts unobtrusively on a wall or ceiling. A built-in 10-year lithium-ion battery provides continuous power, with no need to worry about changing the battery during the lifetime of the alarm.
To learn more about how to keep your family and home safe, visit www.FirstAlert.com/BeReady.