Remodeling your bathroom is always a smart home improvement that can increase your home's value. But one common bath renovation question we frequently hear from our listeners is "Will replacing a bathtub with a shower decrease the value of my home?" Determining how having a shower vs. bathtub impacts property value depends on several factors:
Home Buyer Lifestyle and Demographics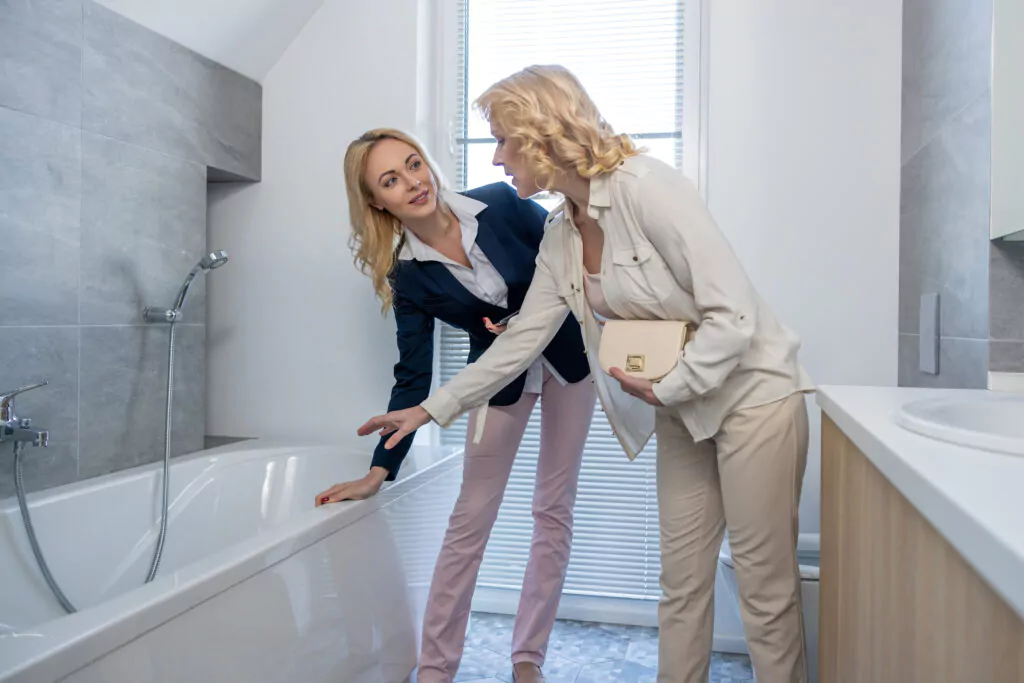 The first factor to consider is the lifestyle and demographics of potential home buyers in your area. With changing times, many homeowners prefer the convenience and functionality of a shower over a bathtub. If your home is located in an area where younger professionals or empty-nesters are prevalent, the demand for showers may outweigh the need for a bathtub. On the other hand, if your neighborhood primarily attracts families with young children, a bathtub might be seen as a desirable feature.
Space Utilization in Bathrooms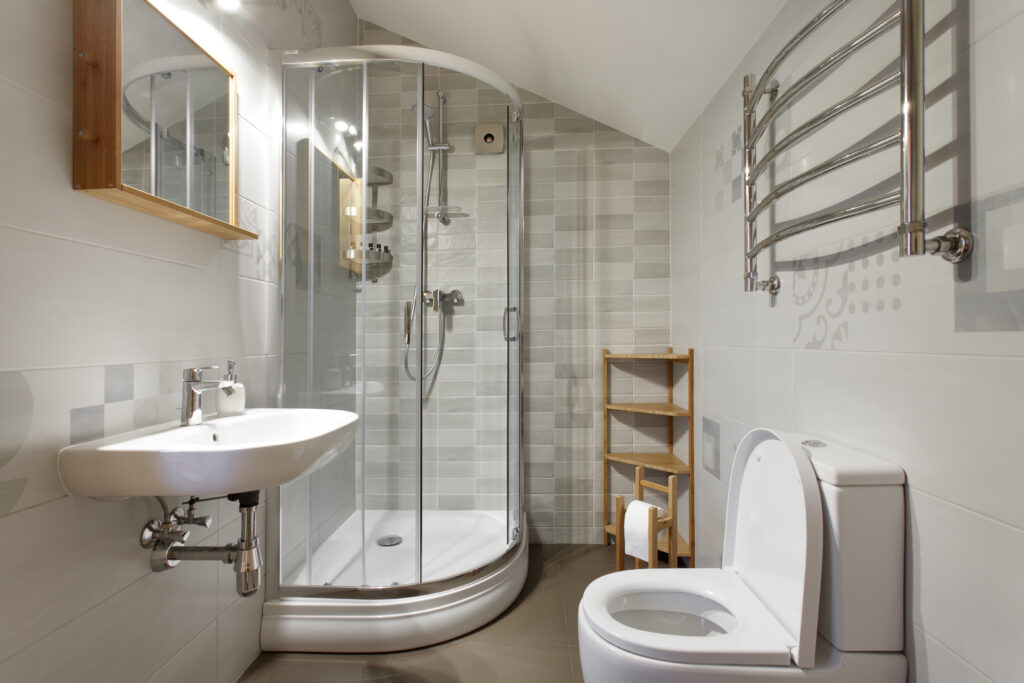 The size and layout of your bathroom play a crucial role in determining whether a shower vs. bathtub will decrease the value of your home. If your bathroom is small and cramped, replacing the bathtub with a spacious shower can enhance the perceived value by improving functionality and creating a more open and inviting space. However, if you have a large bathroom with ample square footage, removing the bathtub without adding any additional features may raise questions about the bathroom's functionality and potentially impact the home value.
Accessibility and Aging Population
As the population ages, accessibility becomes a significant consideration when evaluating the benefits of a bathtub vs. shower. Showers are generally more accessible than bathtubs, as they offer easier entry and exit, especially for individuals with mobility challenges or seniors who may have difficulty stepping over a bathtub's high side. Incorporating features like grab bars and a shower seat can further enhance the accessibility and appeal of your bathroom to potential buyers, without sacrificing style.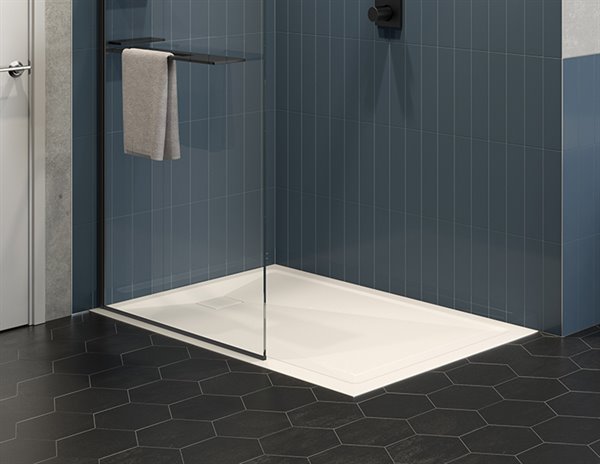 Grab bars and other accessible design features can improve bath safety without leaving your space looking like a hospital bath. To the contrary, today's grab bars and other assistive devices are available in a wide variety of styles and finishes, and look more like a typical towel bar, except that these towel bars can support 300 pounds!
Another popular option worth considering is a zero-threshold shower base where there is no significant threshold between the shower pan and the bathroom floor. Zero-threshold shower pans can be incorporated into any modern, upscale bathroom design providing an attractive, accessible option.
Market Trends and Buyer Preferences
Real estate markets are constantly evolving, and it's important to consider current trends and buyer preferences in your area. In recent years, there has been a shift towards shower-centric bathrooms, especially in urban areas, where space is often limited. Many buyers now perceive a luxurious, spa-like shower with modern fixtures and amenities as a more attractive feature than a traditional bathtub. By aligning your bathroom with the prevailing trends, you can potentially increase the desirability and value of your home.
Bathtub vs. Shower: Our Recommendation
Based on the considerations outlined above, it is generally unlikely that replacing a bathtub with a shower will significantly decrease the value of your home. In fact, in many cases, it can enhance the appeal and functionality of your bathroom, positively impacting the value. However, while we don't think your home value will be impacted significantly, having only a shower and not a bathtub may reduce the number of buyers who are interested in buying your home, potentially making it more difficult to sell.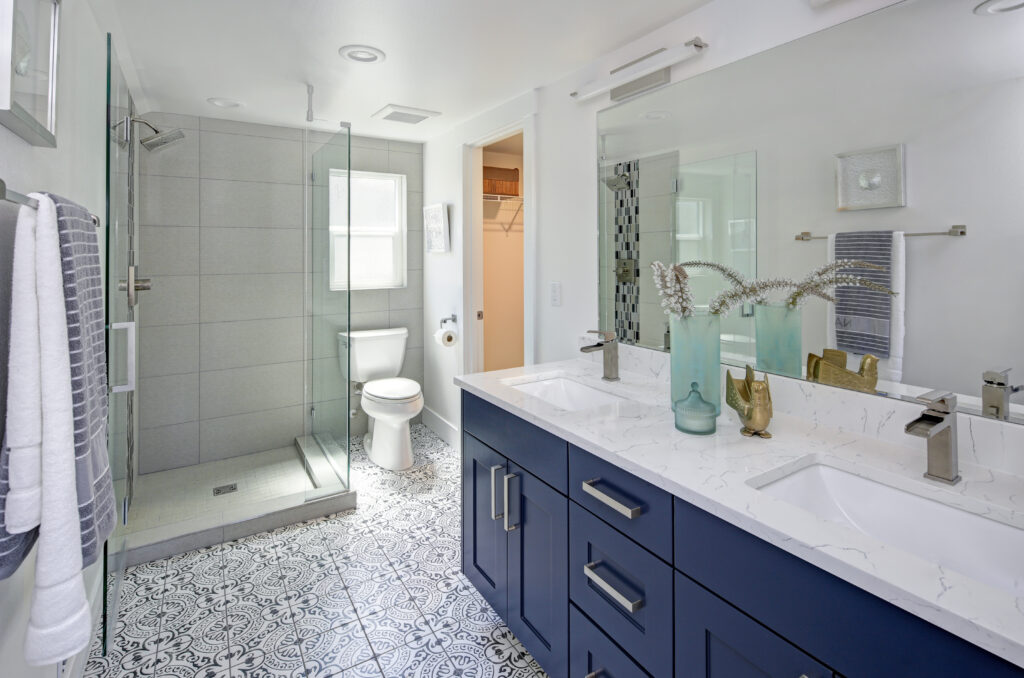 For these reasons, it's essential to approach the shower vs. bathtub decision with a balanced perspective. Here are a few recommendations to maximize the value:
Opt for Quality and Stylish Shower Design: Invest in high-quality materials, fixtures, and finishes when installing the shower. A well-designed shower installation with stylish features and modern aesthetics can have a more positive impact toward enhancing home value, as can using WaterSense certified showers, bath fixtures and faucets.
Design Flexibility into Your Bathroom Renovation: If space permits, consider incorporating both a shower and a bathtub in your bathroom design. This option offers flexibility and caters to the preferences of a wider range of potential buyers, accommodating those who enjoy a relaxing soak as well as those who prioritize the convenience of a shower.
Seek Professional Advice: Consulting with a local real estate agent as well as a professional bathroom designer can provide valuable insights into the local market dynamics to help you make an informed decision. They can assess your specific situation and guide you on the best course of action to optimize your home's value.
Bathtub vs. Shower: Bottom line
While the impact of a bathtub replacement with a shower on your home's value can vary depending on numerous factors, such as demographics, space utilization, accessibility, and market trends, the general consensus is that it is unlikely to significantly decrease the value. In fact, a renovated bathroom including a well well-designed shower would positively impact your home's value at the time of resale.