Most bathroom remodeling projects start with a long wish list: modern plumbing fixtures, stylish cabinets, freshly tiled floors, increased storage space and shiny new faucets and fittings. While elegant upgrades and aesthetics are valuable, there's an equally important issue that must be addressed by every bathroom wish list: bathroom safety.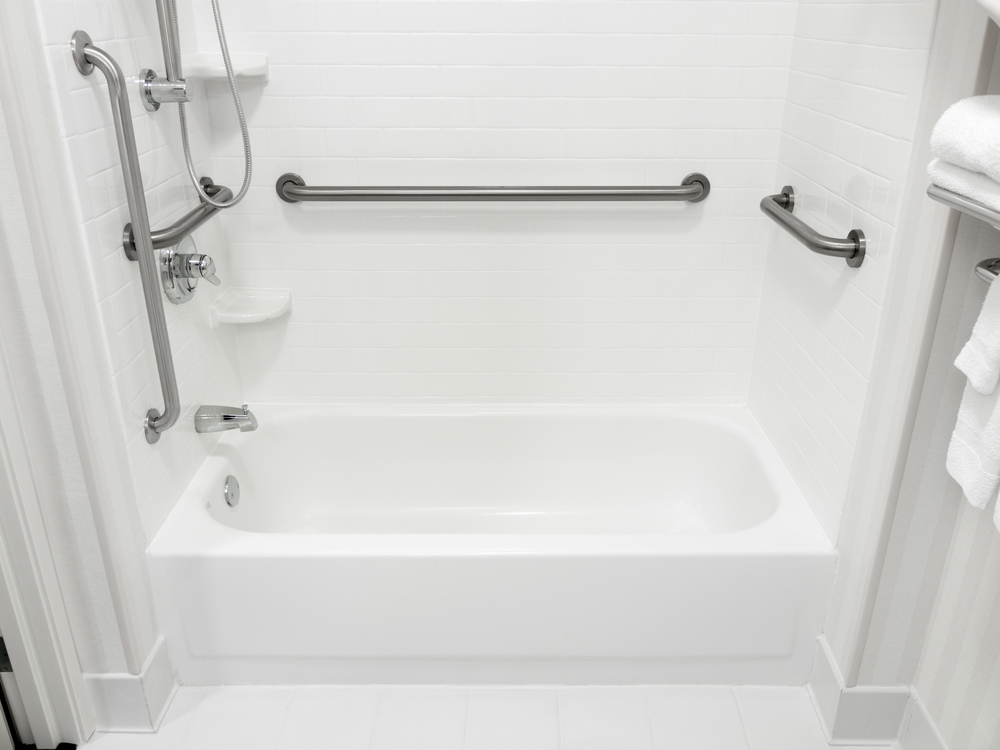 Bathrooms might be the smallest rooms in the house, but they're also one of the most dangerous. According to the Centers for Disease Control and Prevention (CDC), nearly 235,000 people over the age of 15 are injured each year in bathroom accidents, mostly due to slips and falls. About 35 percent of injuries occur while bathing or showering, and more than 14 percent happen while using the toilet. Bathroom-related injuries also increase with age.
It's important to keep safety in mind when planning your next bath renovation. Bath safety products are sold at most home improvement centers, tile stores and bathroom showrooms. Safety can be incorporated into any bathroom remodeling project without adversely affecting its overall design, style and functionality. Most safety upgrades can also be easily retrofitted into an existing bathroom. Below are several suggestions and simple solutions for building a better, safer bathroom.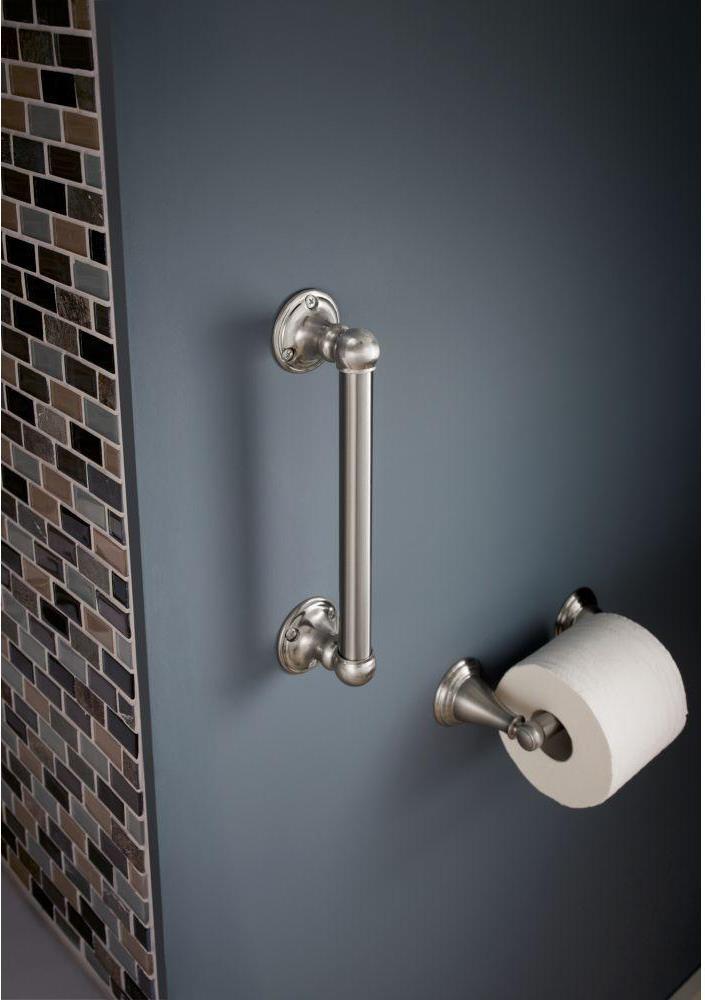 Grab Bars
Installing grab bars is the easiest and most effective way to enhance bathroom safety, especially for people with compromised strength, mobility or balance. Grab bars that are mounted vertically or horizontally are comfortable to grip, easy to pull on and can support your full body weight. Towel bars should never be used in lieu of grab bars, as they cannot safely handle the strain.
Mount one or two grab bars inside the tub or shower, then install another on a nearby wall for help getting in and out. The CDC states the most injurious accidents occur when stepping into or out of a tub or shower. Also, consider installing at least one grab bar alongside the toilet.
For maximum strength, it's best to screw grab bars directly into a wall stud. When that's not possible, use hollow-wall anchors that are specifically designed for grab bars. Before fastening the grab bar, be sure to apply a generous bead of silicone caulk around the hole in the wall to help seal out water.
Grab bars are available in lengths ranging from about nine to 42 inches, with the most popular models between 12 and 24 inches. And while some grab bars are plain and industrial, many bath fixture manufacturers now offer stylish, highly decorative grab bars that are both functional and attractive.
Toilets
Getting on and off the toilet is a challenge for some people. In many cases, this challenge can lead to nasty falls. The first step to making toilets safer is to install at least one grab bar next to the toilet.
Place horizontal grab bars between 33 and 36 inches above the finished floor, and no more than 12 inches away from the wall behind the toilet. A vertical grab bar provides excellent support for standing at the toilet; position its bottom end between 39 and 41 inches off the floor.
You can also increase toilet safety by installing a comfort-height toilet, which is at least two inches taller than a standard toilet. Or, replace a standard toilet seat with an elevated seat, which is 4 to 6 inches taller. Installing a taller toilet or raising the seat height makes it much easier for users to sit down and get back up safely.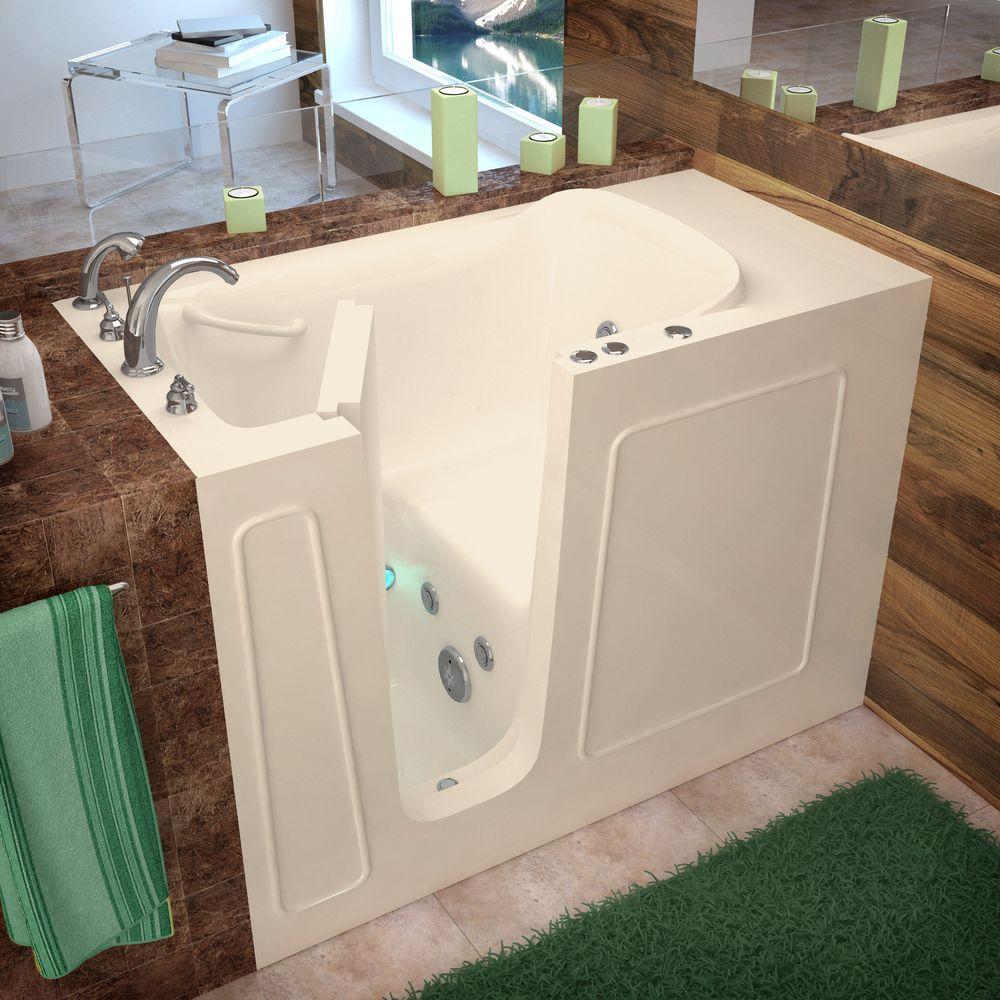 Bathtubs
When shopping for a new bathtub, choose one that has a non-slip surface permanently etched into the tub bottom. If you're not planning to install a new bathtub, and the old tub has a slick, slippery surface, purchase a non-slip rubber mat that has suction cup adhesion. Just be sure to clean beneath the mat every week or so to remove any buildup of dirt, hair, soap or mildew.
For people who need a little extra help getting out of the bathtub, consider installing a safety bar, which clamps to the edge of the tub and provides vertical and horizontal grabbing surfaces for help standing up in and stepping out of the tub.
There are two types of products for people who have particular trouble stepping over the edge of the bathtub. The simplest solution is to purchase a tub transfer seat, which is essentially a long bench that straddles the outer edge of the tub. The bather simply sits on the bench and then lifts each foot—one at a time—up and over the tub.
The other solution is to install a walk-in bathtub, which completely eliminates the need to step over the edge of the tub. Walk-in tubs come in various sizes and configurations, including ones with whirlpool jets and extra-wide openings for accommodating a wheelchair.
Doorways and Cabinetry
Bathroom doorways are typically 24 or 28 inches wide, which is fine for most households. However, to accommodate someone in a wheelchair, the Americans with Disabilities Act (ADA) recommends that doorways be expanded to at least 32 inches wide, and that the bathroom has an open floor space of 60 inches in diameter so the wheelchair has room to maneuver and turn around for bathroom safety.
Whether you're building a brand new bathroom or retrofitting an existing one, plan to store medications and cleaning supplies on a high shelf well out of reach of children, or better yet, keep them in a lockable drawer or cabinet.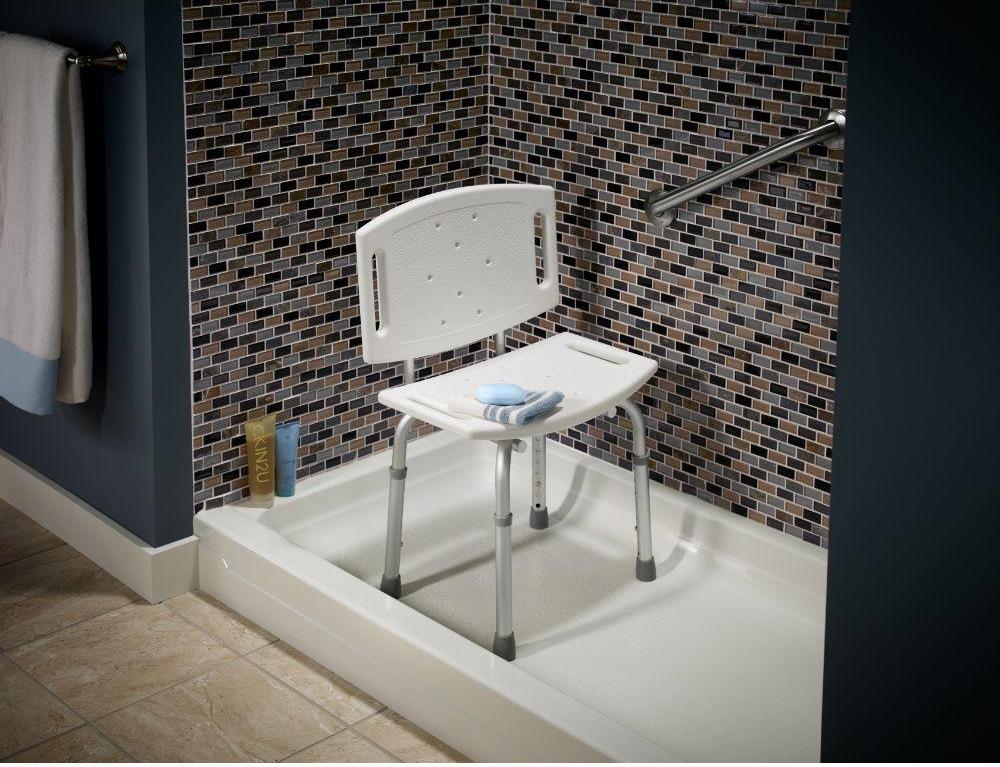 Showers
Showers, like tubs, must have non-slip surfaces to help eliminate slips and falls for bathroom safety. One-piece acrylic shower pans typically have a non-slip texture molded into the bottom surface. If not, use a non-slip rubber bath mat.
Tiled shower pans should be built using floor tiles, which are slip resistant. Don't use wall tile, standard glass tile, polished stone or any other slick-surface tile on the floor of a shower.
To create a safe, pleasant showering experience for anyone, regardless of age or physical abilities, replace a standard fixed showerhead with a slide-bar shower. A slide-bar shower consists of a handheld showerhead that snaps onto an adjustable cradle. The cradle, in turn, is attached to a vertical bar.
The cradle has a locking knob that allows you to position the spray head anywhere along the bar to accommodate people of various heights. The handheld showerhead can be removed to easily rinse off soap and shampoo or clean pets or young children.
If you're tiling a new shower stall, consider building in a tiled bench seat, which will provide a safe place to sit while rinsing off, shaving or just resting. A simpler option is to purchase a shower chair or install a fold-down shower seat. Just be sure to follow the installation instructions and use the recommended size and number of fasteners to securely attach the seat to the shower wall for bathroom safety.
Lighting and Electrical
Remodeling is the perfect time to upgrade the lighting and electrical systems in your bathroom. However, because of the close proximity to water, there are very strict codes that govern electrical work in bathrooms. Be sure to hire an experienced, licensed contractor to perform any and all electrical work. All bathroom electrical outlets should be upgraded to ground-fault circuit interrupter outlets, which protect you from electrical shock.
New light fixtures—both ceiling- and wall-mounted—will improve your reflection in the mirror, but more importantly, they'll eliminate shadows and dark areas that can cause people to trip and fall. To make midnight trips to the bathroom safer, place one nightlight in the hallway outside the bathroom and another inside the bathroom.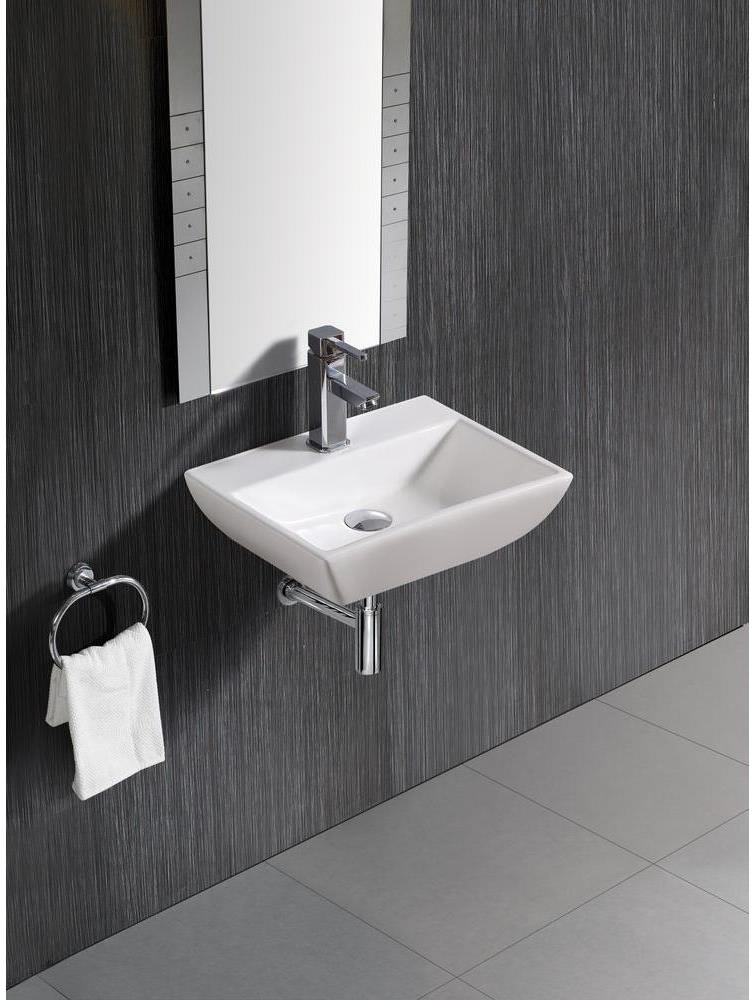 Bathroom Sinks and Faucets
A wall-mounted sink has plenty of open space around and beneath the basin, so it can accommodate people with walkers and wheelchairs much more easily than a vanity or pedestal sink.
Single-handle faucets are much easier to operate than two-handle faucets, especially for people with limited hand strength and dexterity. For bathroom safety, also consider replacing the existing tub or shower valve with a new single-handle, pressure-balancing valve with a temperature limiter, which helps prevent scalding.
Keep in mind that not every bath remodeling project will require you to implement each and every suggestion detailed above for bathroom safety. The safety features you should install will depend on several factors, including the age and condition of the bathroom, the complexity of the renovation and the age and physical condition of the people in your household. To learn more, check out this interactive about bath safety for every age from Family Education and The Home Depot. Adding just a few safety enhancements to your bathroom will dramatically reduce the risk of injury to you and your family.
Joseph Truini is an author and home improvement expert who writes about woodworking and DIY projects. He provides tips on the best tools and techniques you can use for everything from insulating your attic to installing a grab bar in your bathroom. Click here to see a selection of bathroom accessories and safety items at The Home Depot.