ENTER DAILY TO WIN!
Fall is a great time to refresh your bathroom or kitchen. With the holidays coming and everyone hunkered down at home, updating in the hardest working room in the house makes sense!
Riverbend Home wants you to love where you live. That's why they partnered with American Standard and Grohe for the "Beautiful Bath" Sweepstakes!
Starting today, and every day through November 12, 2020 (from 12:00 p.m. EST on October 12, 2020, through 11:59 a.m. EST on November 12, 2020), you can enter to win from $3,500 in beautiful bath products from American Standard and Grohe – both available at Riverbend Home. Three winners will be selected and win merchandise credits for Riverbend Home in the amounts of $2,000, $1,000 and $500!
Riverbend Home – Love Where You Live
At Riverbend Home, bathrooms are their specialty. From plumbing supplies to faucets and fixtures, vanities, sinks, shower stalls, and tubs, you'll find the bathroom product you need to remodel a bath or build one from scratch. Riverbend Home is the one-stop source for creating a luxury bathroom no matter your style or budget.
Simple Updates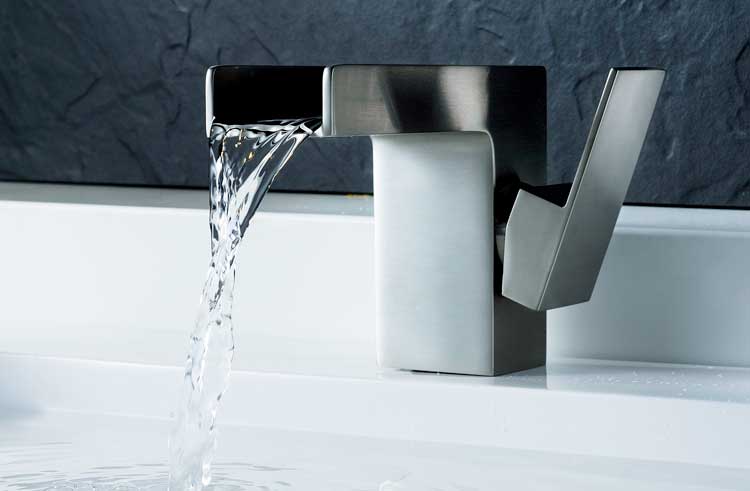 You'd be amazed at how a simple update like swapping your bathroom faucet or showerhead can make a huge impact on the look and function of your bathroom. It's an easy weekend projects with big bang for the buck.
Riverbend Home carries a wide selection across styles and finishes from American Standard and Grohe. No matter what your need or budget, they have a great solution.
Sustainability and Efficiency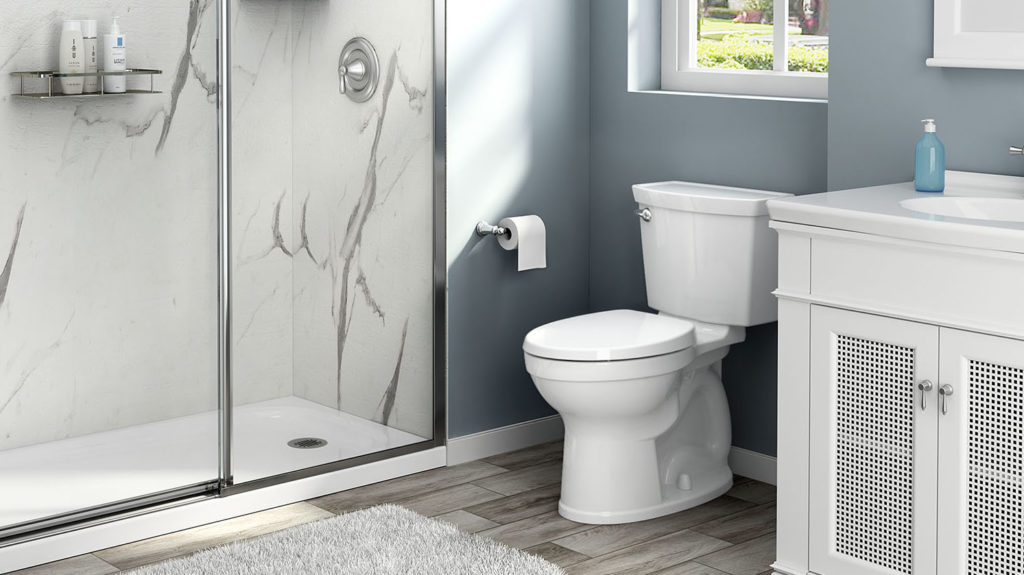 Replacing your old toilet, faucet, or shower with a newer model makes sense both for your wallet and for the environment. Upgrading now will reduce your water use and save you money. With American Standard and Grohe, you don't have to sacrifice performance for efficiency. Check out the wide range of high efficiency products at Riverbend Home.
Touch Free Faucets for a Healthy Home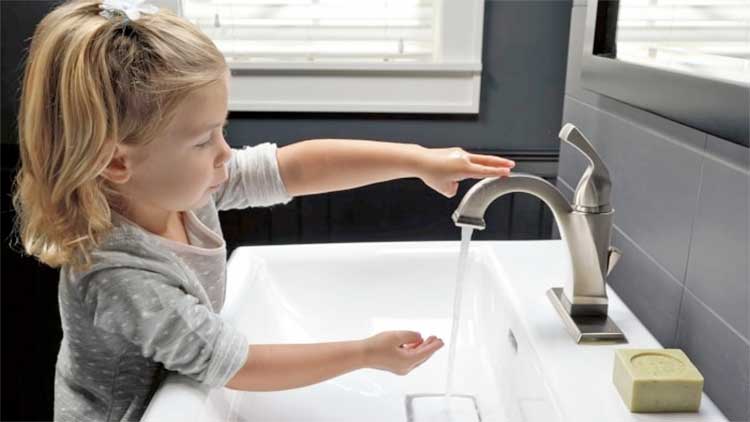 Now more than ever, a touch-free faucet in the bathroom or kitchen makes sense. This is a relatively easy project that will improve the health of your home. Plus, they can save water. American Standard and Grohe offer a wide range of stylish touch-free faucets for the bath. Your bathroom doesn't have to look like a commercial washroom either – Riverbend Home offers styles that will look great in the home.
Accessible, Beautiful, Universal Design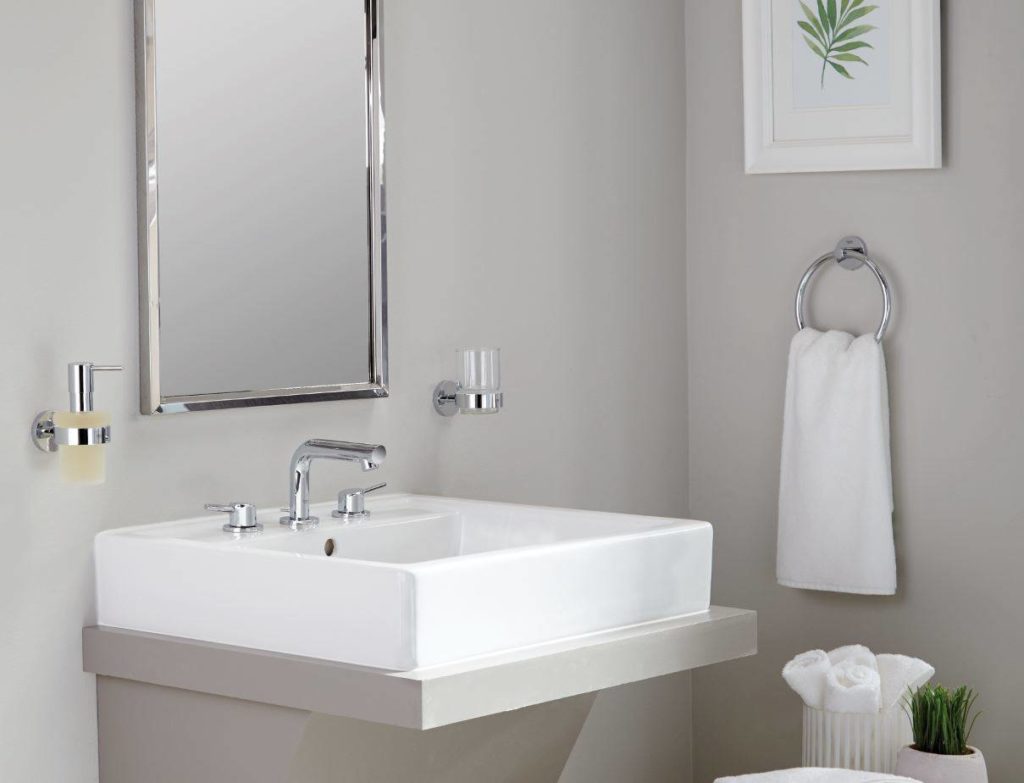 Let's face it – more of us are aging in place. Updates to your bath like installing grab bars, non-skid shower stalls, a hand shower, or even a shower stall with integrated seat can make your bathroom safe for your family and yourself.
Plus, the styles available look nothing like the hospital designs of years past. Riverbend Home's products are safe, sturdy AND beautiful!
Delivering Style and Design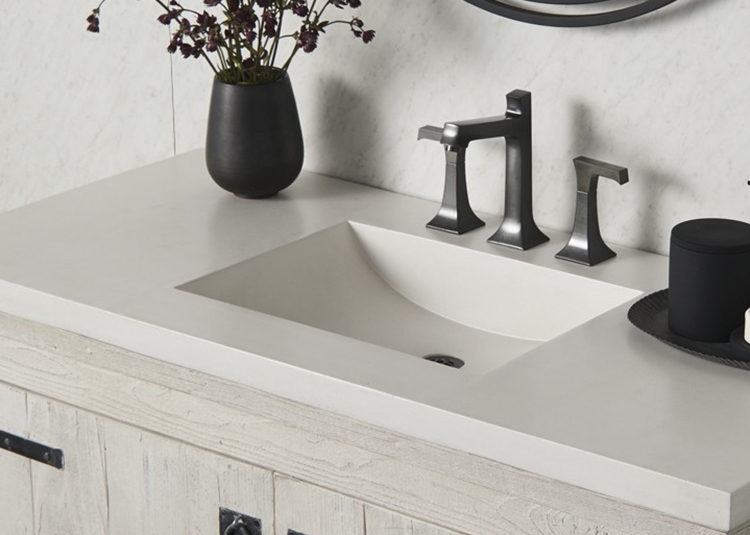 The bathroom is one room where people really want to make a statement. Riverbend Home has an extensive selection of high-end bath fixtures. Whether you're looking for performance, style, or both, Riverbend Home has options. Whether you're updating a small bath or a master, the results will be stunning.
Plus Help and How-Tos!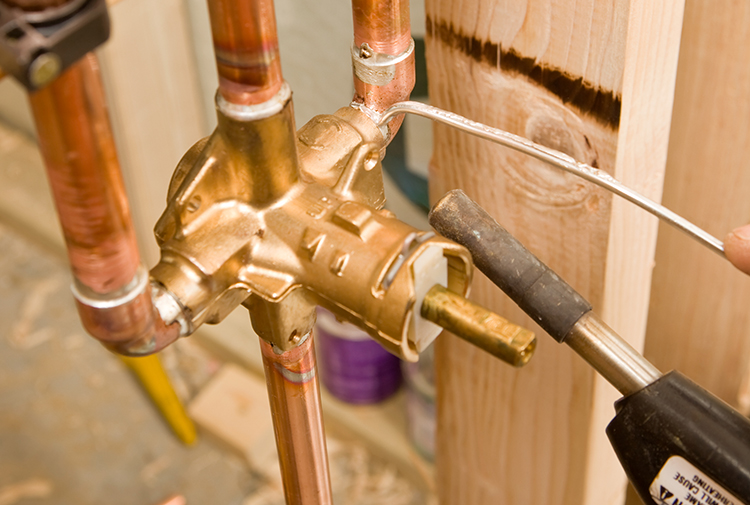 Bathroom updates and remodels can be a big investment in time and money; and it's hard to know where to start. Fortunately, Riverbend Home has you covered. Their advice and ideas section is full of practical tips on where to start, whether it's a simple faucet update, to the latest design trends, to planning out a remodel of a small or large bath. And they have the products you'll need to love your bath in both form and function.
No matter what your lifestyle, budget, or priority, Riverbend Home and their partners can help. Whether it's a quick bathroom DIY update or investment in a luxury bath makeover, American Standard and Grohe have quality products for every style and price range.
---
Enter The Money Pit's "$3,500 RiverbendHome.com Beautiful Bath Sweepstakes" daily to increase your chances of winning.
The Money Pit's $3,500 Riverbend Home Beautiful Bath Sweepstakes (the "Sweepstakes") is sponsored by Squeaky Door Productions, Inc., 304 Roosevelt Avenue, Suite 1, Oakhurst NJ 07755 ("Sponsor"). The prize will be provided by Riverbend Home (the "Prize Provider"). The Sweepstakes consists of one (1) random drawing. The Sweepstakes and entry period begins at 12:00 a.m. Eastern Time ("ET") on October 12, 2020, and runs through 11:59 p.m. ET on November 12, 2020 (the "Sweepstakes Period"). Open only to residents of the continental United States (including the District of Columbia but excluding Alaska and Hawaii) who are age 18 or older. Void where prohibited or restricted by law. Employees of Sponsor and Prize Provider and their respective parents, affiliates, subsidiaries, and the advertising and promotion agencies involved in the administration of this Sweepstakes, and their immediate family members or household members are not eligible to participate in or win the Sweepstakes. Installation not included. See Official Rules.