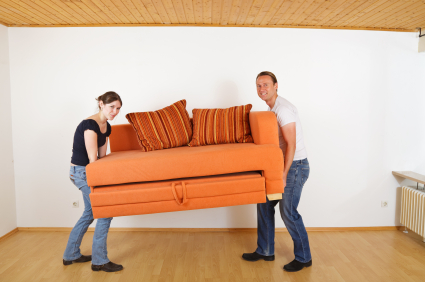 The easiest and cheapest way to redecorate a room? Rearrange the furniture!
Rearranging furniture is 100% free, so it's the perfect way to revitalize the look of your home when you're on a tight budget.
You can also trade furniture between rooms – swap a side table, change lamps. Borrow a pop of color from your bedroom by moving throw pillows or a chair to the living room. You might be surprised by how fresh and new your rooms look with a little creative replacement.
Besides, rearranging furniture can also create a little extra room for your holiday guests.

If you look at your home with a keen eye, you can find ways to mix and match what you already own for a fresh "new" look without dropping a dime.