As you start thinking about the selection of your own Christmas tree, you won't be alone in your search: according to the National Christmas Tree Association, around 30 million live Christmas trees are sold each year in the United States.
No matter where you buy your Christmas tree, here's how to make sure it stays fresh, green and festive with smart shopping and care:
How to start shopping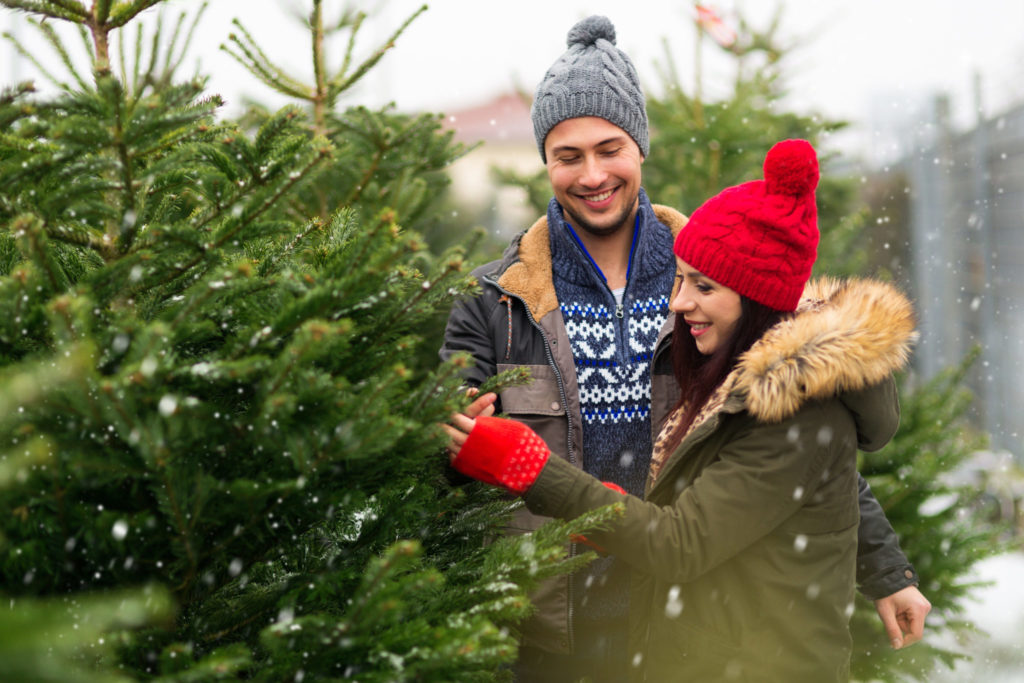 As with anything that comes into a home decorating scheme, everyone has their own opinions and preferences. The right tree for you is quite simply the one you like best (see favorite Christmas tree varieties, below); beyond that, all you need are some common-sense shopping guidelines to ensure that the one you select is a good fit in terms of size and freshness.
Before you head out the door on a Christmas tree shopping quest, settle on a location for your tree and measure both the vertical and horizontal dimensions of the space. While highly visible pride of place is a given, the tree is best located away from heat sources and shouldn't block entrances or routine household traffic.
Bring a measuring tape and know how much space you have for your tree. Trees look smaller in the field and on tree lots than they do in living rooms with ceilings.
Pick the right pine. Different pines create different looks in your home. A Fraser Fir has a very traditional look with short needles and stiff branches for lots of ornaments. A long-needle pine offers an elegant, contemporary look with lights and garlands.
Buy the right stand. It is important to buy or own a stand that is adequate to hold up the tree and hold enough water to keep the tree healthy through the season. New tree stand designs are easier to adjust and resist tipping over.
Make a fresh cut. Re-cut the tree's base before you put it in the stand so that it'll start drinking water. And never, ever let the tree suck up all the water in the stand. Once a tree has gone without water, the trunk seals itself off and there's no way to get it to start drinking water again short of taking the tree down and making another cut on the base.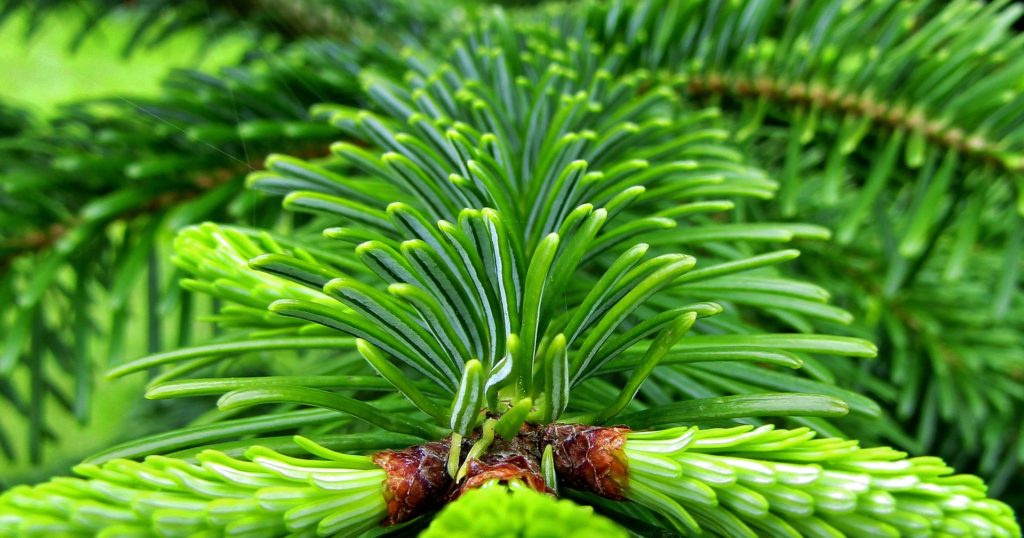 Buying from a cut-your-own tree farm is the best assurance of an ultra-fresh product, but there are plenty of great candidates available at neighborhood lots, too. Here's how to tell:
Do a freshness test by sharply bending a few of a tree's needles with your fingers: except in super-fibrous pine varieties, fresh, green needles will break crisply just like a fresh carrot.
Some dry interior needles are natural, but take a pass on any tree that has excessive needle loss and foliage discoloration, wrinkled bark or a musty odor.
If you're still in doubt and can't pin down the vendor as to the tree's arrival date, move on to another lot.
Care and feeding of your Christmas tree
After buying your Christmas tree, it's time to decide whether you'll be putting it up immediately or taking a few days' break before doing the trimming, give your Christmas tree a trunk trim and a generous drink of water. For outdoor storage, choose a shady, sheltered spot, and before placing the tree in a bucket of water, make a straight cut half an inch from the bottom of its trunk to aid moisture absorption. The tree's first 24 hours at your home are typically its thirstiest, so keep an eye on the water level.
When you're ready to bring your Christmas tree indoors for its starring holiday role, double check you've got a stand suited to its dimensions, with a reservoir allowing one quart of water capacity for every inch of the trunk's diameter. Cut another half inch off the bottom of the tree's trunk before placing it in the stand (make sure it's a straight cut, as tapers or angles don't help absorption or stability).
Next, and that reservoir with plain tap water. That's right–plain water! Research has shown that it's the best for your tree, and that such additives as bleach, aspirin and fertilizer can actually be detrimental to moisture retention. Keep the reservoir full and the water line above the trunk's base via daily checks, and you'll enjoy a lush, fresh tree throughout the holidays.
The season's end will eventually arrive, giving both you and your tree an opportunity to do something good for the environment. Christmas trees can easily be recycled into nutrient-rich mulch, and most cities now have post-holiday collection programs for that purpose. To find one in your area, enter your zip code at www.christmastree.org.
Favorite Christmas tree varieties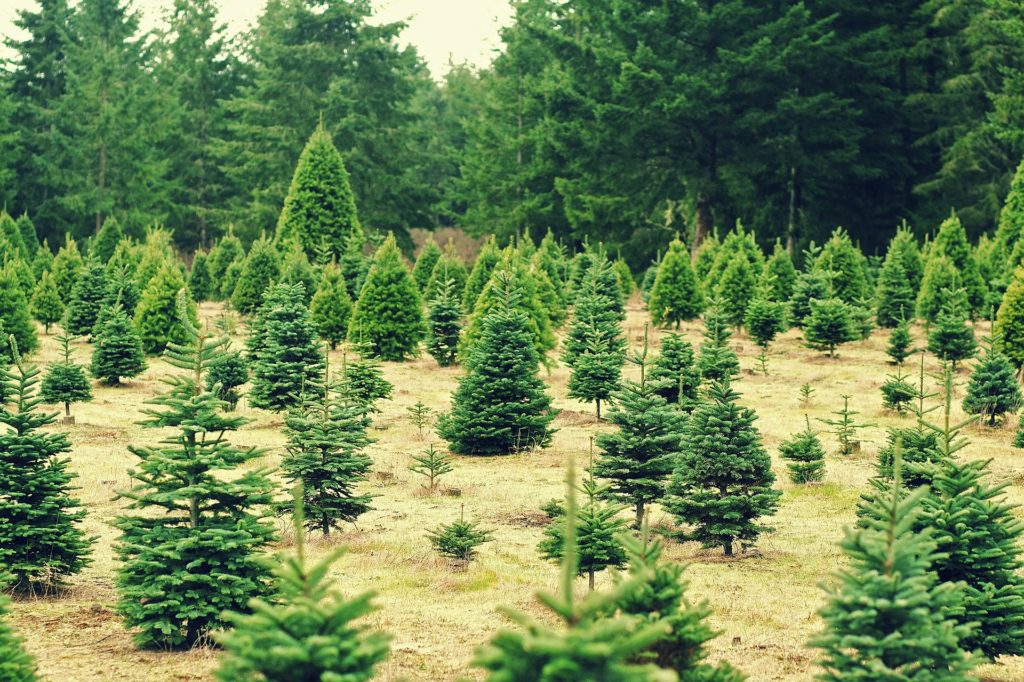 Regional availability, decoration style and family tradition all influence Christmas tree shopping and selection. Here's the scoop on top tree varieties that'll be starring in living rooms around the country this season.
Balsam fir: The Balsam fir is a long-lasting variety with fairly short, dark-green needles, great form and a pleasant scent.
Douglas fir: One of the most popular varieties nationally and frequently the tree of choice in the Pacific Northwest, the Douglas fir has short, soft blue-green needles giving off a sweet fragrance when crushed.
Fraser fir: Dark blue-green color, upward-turning branches and a pleasant scent are the hallmarks of the Fraser fir.
Noble fir: The stiff, well-spaced branches of the Noble fir contribute to its growing popularity for display and wide use in other decorations such as wreaths and swags.
Scotch pine: The most common of American Christmas trees, the Scotch pine is lush and long-lasting, and its needles won't fall when they're dry.
Virginia pine: The stout, woody branches of the Virginia pine are made for trimming, and it's the belle of many a Christmas ball in the South.
White pine: This variety sports flexible, soft bluish-green needles that are two and a half to five inches long. White pines have little aroma but good needle retention and reportedly spur fewer allergic reactions than other tree types.
White spruce: With the best needle retention in the spruce family, the White spruce makes up for the unpleasant aroma those needles give off when crushed. Short, stiff needle form and a great natural shape contribute to easy decorating.
Colorado blue spruce: The symmetrical form and attractive blue foliage of this variety make it a pleasant holiday addition as well as a frequent feature in perennial landscaping. Just watch out for those sharp needles, which have a bad odor when crushed.
Leyland cypress: The star of many Southeastern Christmas displays, the Leyland cypress has a lovely dark green-gray color and doesn't produce allergy-inducing sap like pine or fir trees.
To go green, go live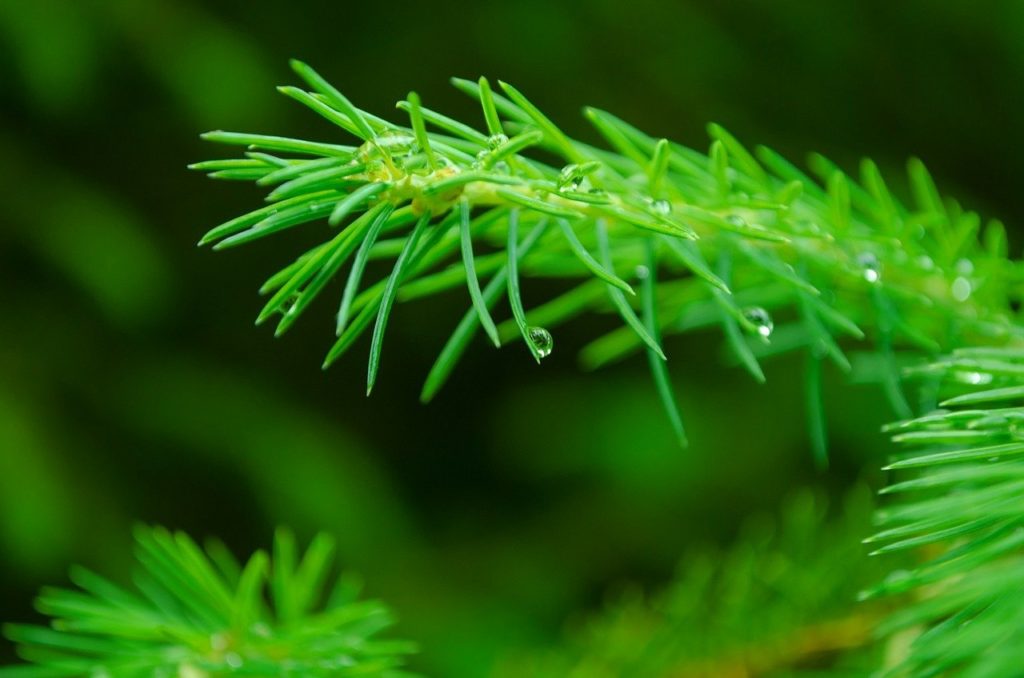 If you're thinking that buying a live Christmas tree isn't the most eco-friendly holiday choice, think again. Unlike their mostly plastic, artificial Christmas tree counterparts, live Christmas trees contribute positively to the environment where they're raised, are a renewable resource (one to three seedlings are planted in place of every tree harvested), and are recyclable and biodegradable after their decorative purpose has been fulfilled.