By Jeb Buffington, Pneumatic Fasteners Merchant, The Home Depot
Nailers are having a major moment right now—we're seeing increased innovation across the board, keeping all brand players on their toes to create the next best product.
The most interesting is seeing users steer away from the regional preference that dominated the past. Competition is stiff, so it is becoming less about blind loyalty to the brand or format and more about functionality. Brands dedicated technology that make jobs easier are quickly moving to the top of the list.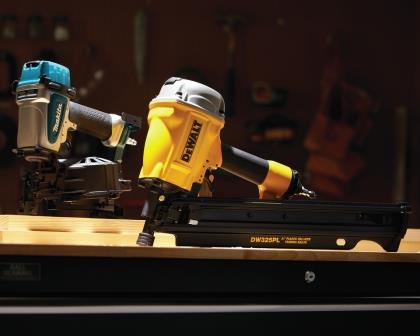 For instance, we're seeing framers in the Northeast, an area with a traditional 28 degree Bostitch preference, embrace new options like 21 degree from DeWalt, Senco and Makita. Those that love the wire weld collation have a new player in Dewalt. Bostitch is no longer the only option. DeWalt is making a lot of noise in the traditional lineup of top nailer brands. DeWalt comes from the same company as Bostitch, which has historically been the top brand in that region, so all of that expertise is now wrapped up into new lines of nailers pioneering innovation.
We can't talk about innovation in nailers without discussing cordless technology. This category isn't new – Paslode's gas cartridge-powered cordless options have been around for some time and remain very popular. However, the products hitting the market are making big leaps in how battery and electronics can combine for the necessary power to drive nails.
Here are a few examples of the kinds of improvements to look for in the new generation of cordless guns.
Pound for Pound Power


The new nailers are not only smaller and lighter, they also last longer and have improving seating power. For example, DeWalt's 20-volt XRline of tools extends the brand's rising-star status in the cordless arena with long-lasting batteries and ergonomic design. The framing nailer and 16 gauge are two top sellers every week on our shelves. These nailers have more power than most battery-powered guns on the market today.
Surprising Speed
Milwaukee's newM18 FUEL cordless finish nailers are resetting speed expectations for lithium ion-powered options. These nailers are fast and powerful. The new M18 line can steadily seat nails sub-flush with zero ramp-up time into oak 6×6's. They're lightweight, compact, and can drive large amounts of nails per charge with a single battery pack and no gas cartridge.
Quiet and Comfortable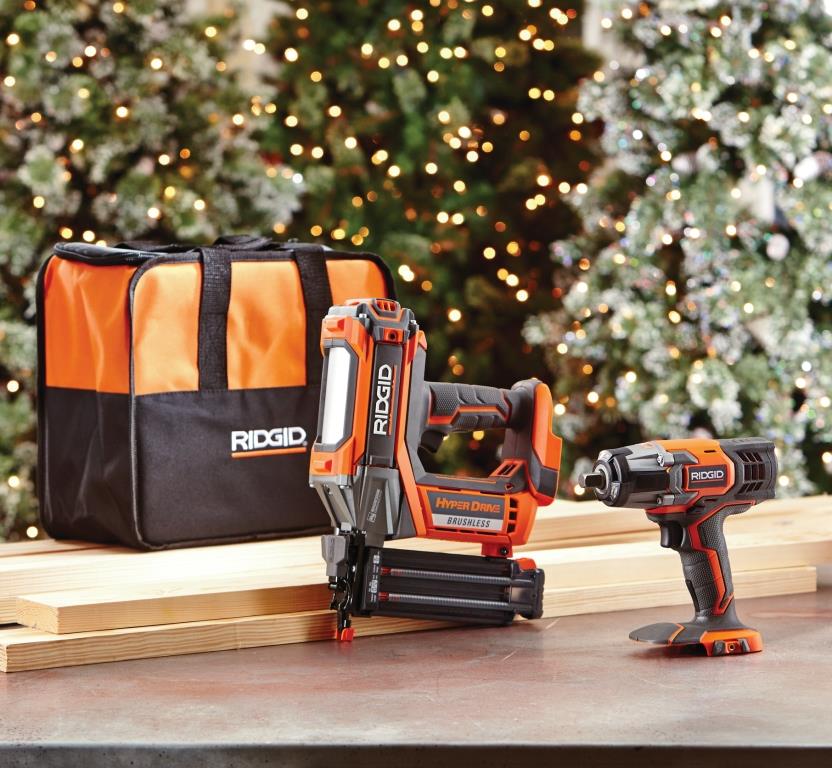 Brushless motors bring power, reliability and comfort to the new cordless nailers. The team at RIDGID, for example, introduced their HYPERDRIVE technology in a line of cordless guns last year. With 18-volt brushless options in brad and finishing nailers, these products feature reduced operational vibration and noise, and they can also shoot at least 1,450 nailers per charge. The manufacturers of RIDGID nailers also make RYOBI's AirStrike. These guns are perfect for both the Pro and DIY user because they get the job done at an incredible value and use the brand's seemingly ubiquitous ONE+ batteries.
This kind of innovation is driving big changes that benefit every pro who relies on a nailer. The next time you are looking to update your toolbox, make sure to do some research and test out the product that aligns best with your projects and needs. You'll find an option that will hit the nail on the head.