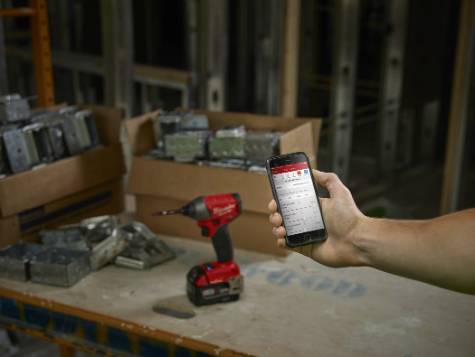 Father's Day is almost here, which means it's time to start thinking about what to get. All dads are different, but one fact is universal – they're tough to shop for.
Before you start shopping, think about what tools he uses most often and the projects that he works on around the house, in the garage or out in the yard.
Does he enjoy tinkering with power tools or the latest technology? Is he into making things from scratch or working on cars? Maybe he does a bit of everything?
Once you've honed in on Dad's interest, look for new and innovative tools and accessories for his favorite hobbies and projects. I've pulled together some of the latest and greatest tools and gadgets at The Home Depot that will help you surprise Dad with something he'll love this Father's Day.
For the power tool lover
If your Dad is Mr. Fix It, get him new power tools to tackle various projects around the house.
Upgrade six of his tools at once with the RYOBI Ultimate Combo Kit, which includes a drill, impact driver, circular saw,reciprocating saw, work light and the JobPlus multi-tool with interchangeable head. It comes with two batteries and a charger, so Dad never runs out of power.
Another option is an innovative tool like the RIDGID Pulse Driver, which uses a unique hydraulic oil pulse mechanism to work up to twice as fast with half the noise of a traditional impact driver.
For the high-tech dad
I have two great suggestions for the Dad looking to discover the next big thing in technology.
Milwaukee's ONE-KEY enabled drill/driver combo kit allows him to wirelessly connect to the tool with a smart phone – providing unlimited customization and control of the tool's performance. The capabilities this technology offers are mind-blowing.
Another option is a Bluetooth-enabled Laser Measure from Bosch. Not only will Dad get all the precision and functionality of a Bosch laser measure, but he can also digitally transfer measurements to a smartphone or tablet.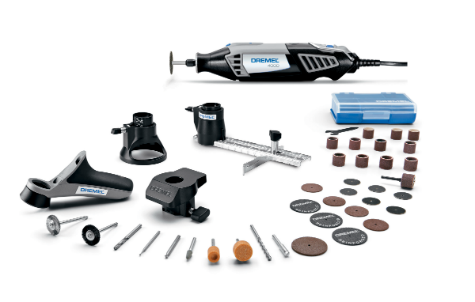 For the maker
If Dad likes to make things from scratch, consider Dremel tools. Dremel's 4000 series is one of the best rotary tools available, which means Dad can cut, sand, carve, grind, engrave, clean and polish with a single tool.
Dremel also makes a highly versatile Multi-Max Oscillating Tool, which some people call the Swiss Army Knife of power tools. It's easy to swap out accessories with the on-tool wrench, so Dad can go from sanding to cutting in almost no time.
For the saw lover
Dads who use circular or reciprocating saws may already own Diablo blades, but they can never have too many.
Diablo's new 7¼ framing saw blade offers innovative Tracking Point tooth geometry, which delivers superior accuracy, ease of cut and increased durability. This new blade cuts 45 percent faster, is 50 percent more durable and makes 65 percent more cuts per battery charge than industry standard blades.
For the aspiring mechanic
Dads that enjoy working on cars, bikes and engines will appreciate a good hand tool. Husky has 100-position ratchets, which is a game-changing feature for anyone trying to work with fasteners in hard-to-reach places, like an engine. With the long handle, these ratchets have a 3.6-degree arch swing. Once Dad uses them, he'll see the difference it makes to have 100 positions versus the traditional 72. It's available in a 60-piece Universal Mechanics Tool Set.
For the complicated dad
If you still don't know what to get Dad, go with a Home Depot gift card, and let him choose what he wants.
Don Mandeville is a District Manager for The Home Depot responsible for 10 stores in the Flint, Mich., market. He has been with The Home Depot for 12 years, serving for six years as a store manager in Toledo, Ohio, before earning a place as a District Manager. Before his current role, he was responsible for seven stores in Toledo and southeastern Michigan.