Tom: Making good homes better, welcome back to The Money Pit Home Improvement Radio Show, I'm Tom Kraeutler. You know, if I wasn't hosting this radio show, I think the job I would want to have is that job that my next guest has. He is the guy that is in charge of choosing all the tools that you see get rolled out into The Home Depots across the country. Billy Bastek is the Vice President of Merchandising, and Billy, I don't really want your job, but if there was a job like that, that would be the one that I would want. Welcome to The Money Pit, Billy.
Billy: Thank you for having me.
Tom: So tell me a little bit about your background, you've been with The Home Depot for many many years, so you've seen a lot of changes over the years.
Billy: Yeah, I've been with Home Depot for 27 years now. I started back when I was in college as a hourly associate out in California, and then when we centralized in 2001 here in Atlanta I came to Atlanta as a hardware merchant. Since we centralized in 2001 I've been in the hardware area for several years, and then lawn and garden, and I spend some time in building materials, and now back as the vice president of merchandising over our tool business.
Tom: So you've been pretty much throughout the entire house in your career?
Billy: Yes, I know my way around the store pretty well, yes.
Tom: Growing up were you always interested in tools? Were you handy?
Billy: I wasn't handy per se, but I certainly spent a lot of time around tools, and a lot of time outside using more outdoor power equipment growing up. I'm a lot handier now than I was when I was a little younger, yes.
Tom: Tell me about the tools that you're bringing out for Father's Day this year. What are folks really excited about?
Billy: I think the continuation of our Ryobi lineup around cordless tools, and really the platform that's enabled our customers, particularly our DIY customers to take advantage of. We have over 70 tools under the same platform across multiple areas. Lawn and garden, obviously in the hardware department. Great products across lawn and garden. The great thing for our DIY customers is you can use a single battery to power all those tools, and I think that's one of the single best things that you can get at The Home Depot, is a platform where you can use the same battery across multiple tools, and really do every job in your house.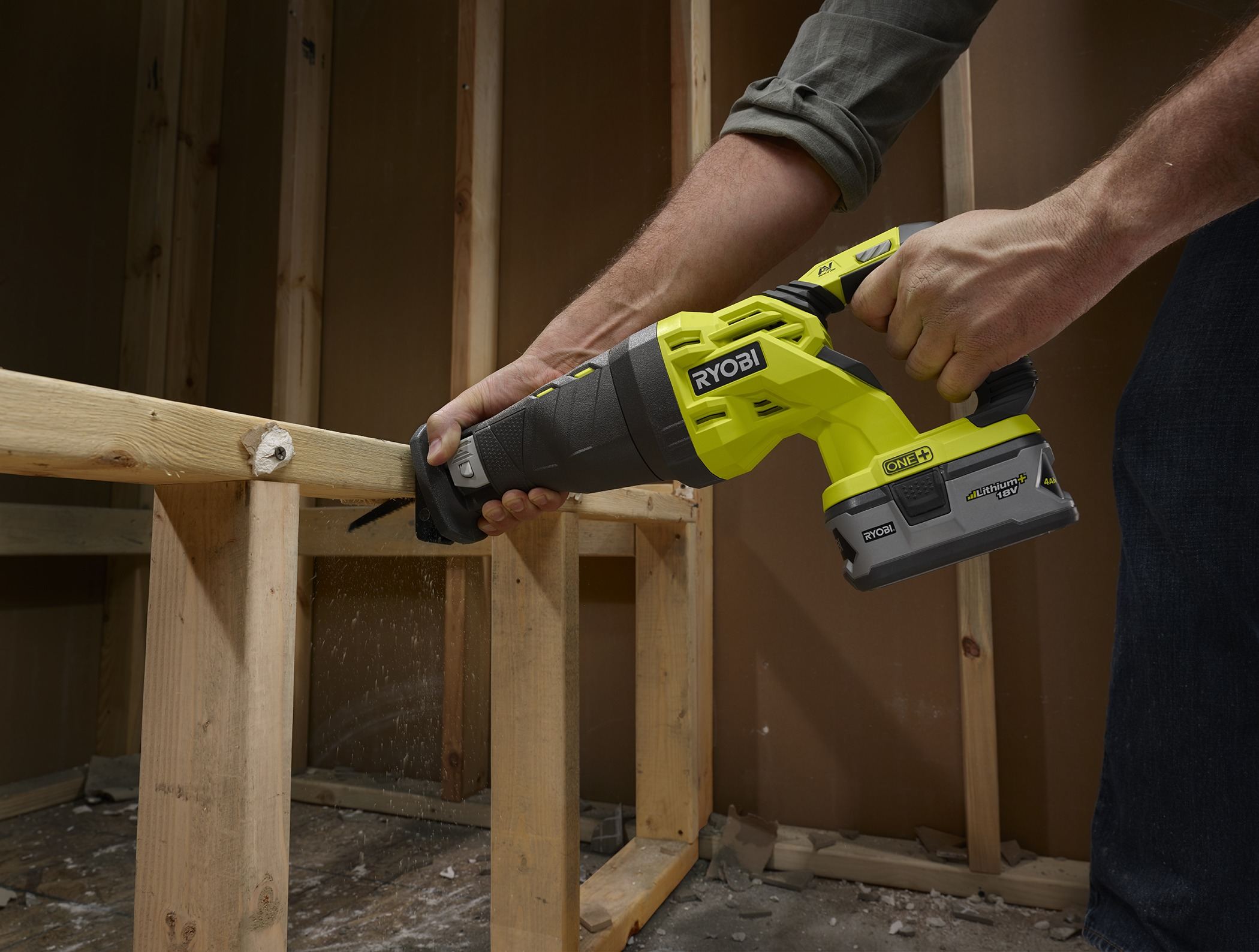 Tom: We're talking to Billy Bastek, he's the Vice President of merchandising for The Home Depot, focusing on tools. Let's talk about the DIY dad that's into the automobile. You guys have really expanded your line of products for the car. What's coming out for Father's Day this year?
Billy: We have our Husky brand and mechanic's tool sets, which are both auto related, but also a lot of that product is for your everyday maintenance project. We have a product called Husky 100, which if you think about doing a plumbing project under your sink, it's always around space. "Do I have enough space to get in there, do I have enough reach to get in there?" And this new ratcheting system allows you to get into the tightest spot, be it a vehicle or be it a DIY project, that you just can't get into.
The biggest piece of challenges that people have is tight spot, they're in there with a traditional wrench and they just can't get the job done. So look for the Husky 100 product, it's the black Husky product, guaranteed for life. Ever have a problem with any Husky branded tools, just return them back to us and we'll give you a brand new tool.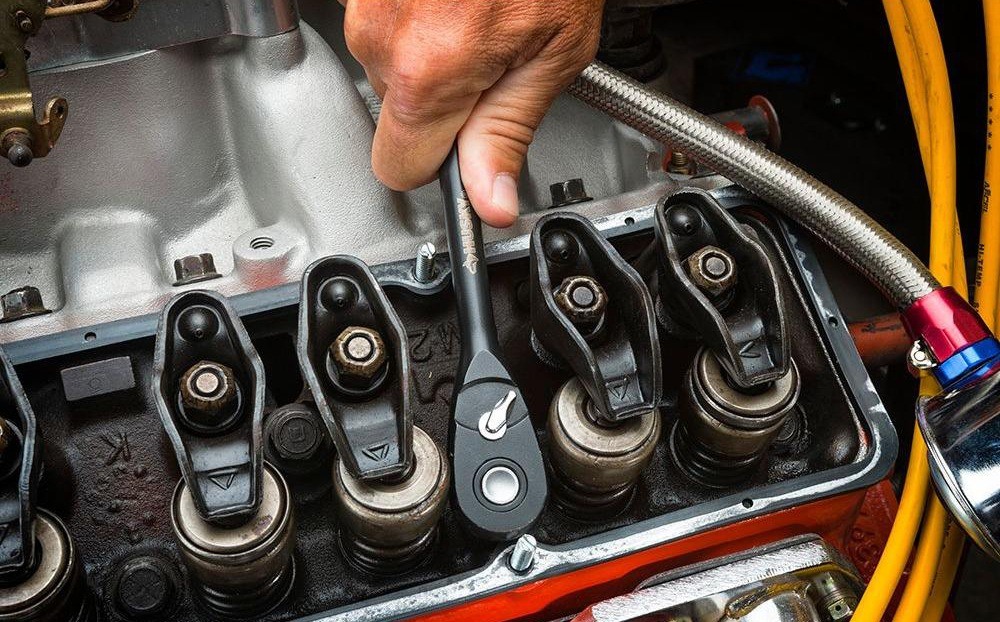 Tom: Now, tool storage is a big topic for dads, those that have a lot of tools never have enough places to put them. You've got some new innovations out in the tool storage space also with Husky, let's talk about some of those work benches.
Billy: Yeah, that's one of the things we're most excited about, is what we've been able to do in our Husky storage program. And really storage, whether it's in your house, in your garage, in your basement, continues to be a big opportunity for our customers. We've worked hard on different platforms of that storage. Whether that's workbench oriented, so you have storage below but a workbench above, or larger units, depending on the space that you have we have up to 52 inch units, which traditionally in the marketplace have been sold for upwards of $2,000.

We've been able to partner with some key suppliers and really get those retails down, where we think that's a great value for every customer every day. It's more around what kind of space you have in your house now, versus what can you afford to pay, so we've really gone across the gamut. If you need a small 27 inch unit, we have that at some super-competitive prices, all the way up to larger units, depending on the size that you need. And then again, like I said, workbenches, storage that also can act as a workbench as well, so multiple areas on whatever customers really need, and it hasn't always been like that frankly. The team's worked real hard on being able to deliver that value in some areas where historically that probably hasn't been the case for some of our customers.
Tom: Now, if your do it yourself dad is a super pro, I noticed that you have a lot of new innovations in carbide blades for the recip saws that cover work outside with landscaping, as well as work as say, a carpenter that might need to cut into a wall. Let's talk about some of that technology, because I don't think we've really seen that much in carbide blades on the reciprocating saw. Of course we've had them on circular saws for decades, but these blades are incredibly durable and they can really power through some material.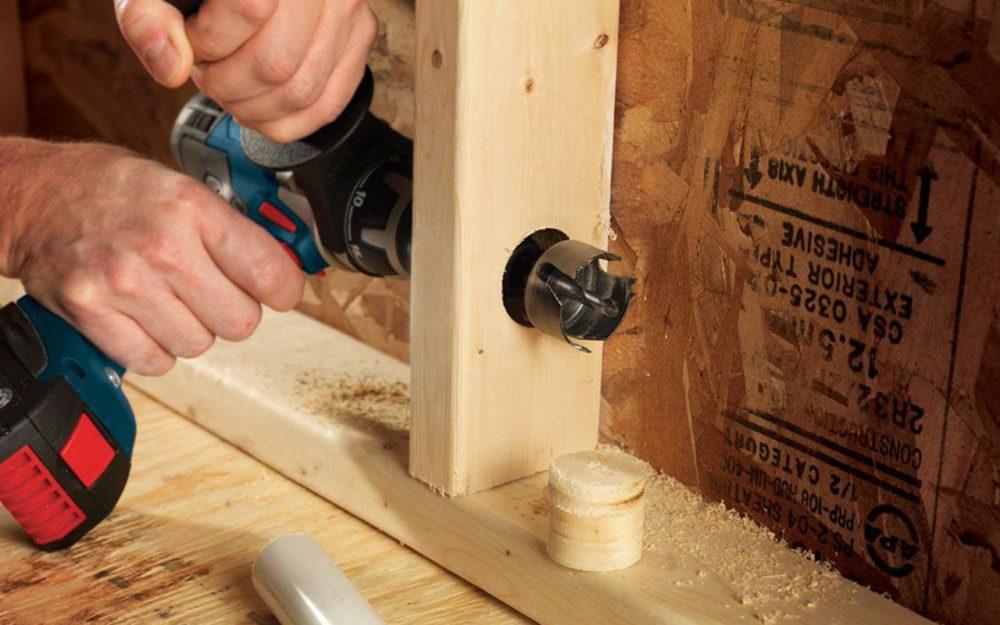 Billy: Yeah Tom, I'm glad you brought that up. It's one of the great technologies that's really come into tools. As we've talked a lot about lithium technology and power tools and brushless motors, that carbide technology for both the prosumer, the pro, is unbelievable. What they've been able to do in recip saws and most recently in hole saws has created an entire new use for customers that historically, they've had to really Frankenstein tools to get together. If you think about cutting through pipe, if you think about some of the different areas in a crawlspace with a corded tool back to that, the carbide technology that's been applied to recip blades and now hole saws is really game-changing technology, better use for the pro.
We have customers using it, we have a pruning blade, we have customers using recip saws outside, for you DIY-ers, back to that platform I talked about. That carbide technology's really changed the game in power tool accessories. Unbelievable performance for the customer, and the longevity that that does allow for that product, you're getting 20 to one usage out of it that you have been historically off of typical metal byproducts.
Tom: You know what I love, is to see that carbide blade be available for reciprocating saw for landscaping use, because I, like I'm sure a lot of other pros that are out there, faced with that challenge, rather than trying to find the appropriate saw in our garage, would go to the truck, pull out the recip saw, throw a rough cut blade on it and just kind of go at it. So it's nice that you guys observe that and go, "Hey, we can do that and we can make it better and faster and more effective, but we can develop a blade that's just not going to wear out."
Billy: No, we're working with our vendor partners every day on the job sites, with homeowners, with prosumers, what are those applications? By the way, what are those applications that we're looking for? To your point Tom, that's exactly what you do. You go home and you go, "It sure would be nice to take that cordless recip saw out here, rather than go power up my chainsaw to be able to do some of that work that can be easily done in a fraction of the time," and it's all driven by that carbide technology.
We're consistently looking at projects that both our pro and DIY-ers are doing, and how to best utilize some of the technology out there, and get that into some of those key pieces like a recip saw, like a hole saw. As you mentioned, it's been on circ blades for a while now. The adoption of it's been unbelievable, the performance is really incredible versus a traditional blade, and it's again, back to that, "Time is money," both for pro and DIY-ers.
Tom: So moving beyond Father's Day Billy, what are you excited about moving into the fall? What's coming up in the future that you can talk about?
Billy: Listen, there's more changing in the power tool industry in the next two years than has in the last ten years, and if you just use the iPhone as an example, that's ten years old. I use that same analogy when we're talking about the tool business. The technology is changing every day. The lithium technology, so lithium batteries have been out there, but the power that lithium batteries will be able to provide now is allowing us to bring tools to market from a cordless standpoint that have never been able to have been brought to market.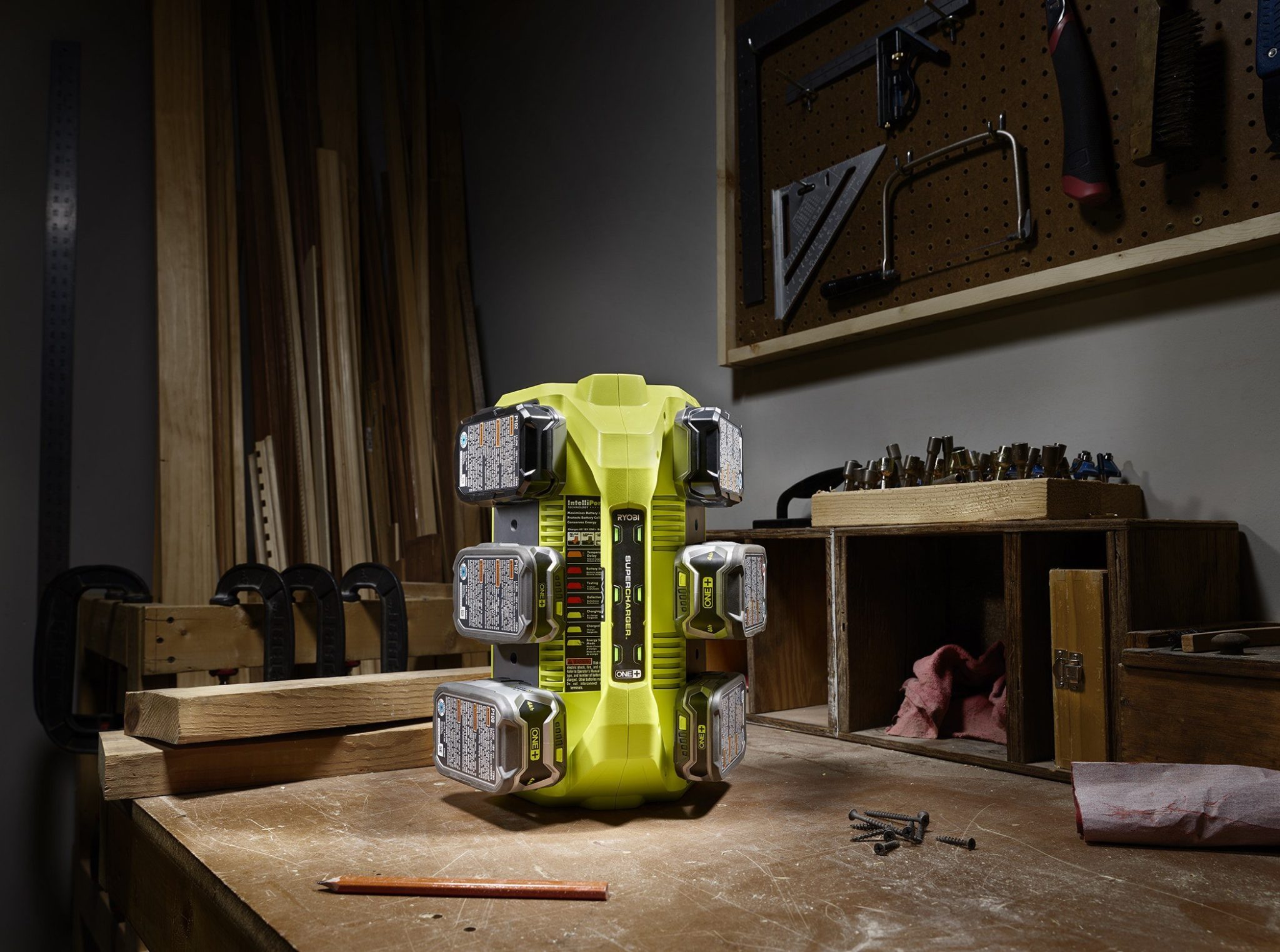 Whether that's a home owner using a miter saw, or a miter saw on a job site that you can use on your battery platform, but a whole collection of tools. High amp tools, high energy drain tools that have never been able to be used cordless is now coming, all driven by that technology. We have categories like cordless lighting, so today lighting, or traditionally lighting on the job site has always been, you need a generator, you need a cord, you need power. If you think of the job site, that's not on every job site. So what that battery technology's been able to do in higher drain tools, and in categories like lighting, it's created some unbelievable opportunities in categories that haven't ever been able to be utilized with a battery.
You'll see more extended runtime, you'll see more brushless technology around the motor, which is great for all of our customers, because all that means is that they're going to have a tool that lasts longer.
Tom: Very exciting time to be in the tool business.
Billy: Great time to be in the tool business.
Tom: Billy Bastek, Vice President of Merchandising for The Home Depot. Thanks so much for being a part of The Money Pit.
Billy: Thank you, appreciate it, thanks for the time.