Even in a seller's market, a home sale can be unprofitable if the homeowners don't prepare the home for sale before listing. A well-staged home sets purpose and potential to every corner and attracts a pool of buyers who are willing to pay the right price, while working with professionals makes negotiation and marketing easier.
The Importance of Preparing Your Home for Sale
From a curbside resembling a horror movie and dilapidated wall paint to grandma wallpapers and overflowing closets, many features can make buyers instantly hate a property. Modest preparations, such as decluttering, yard decoration, and fresh paint, ensure proper home staging- leading to 5%-10% value growth.
Instead of getting your house ready to sell by upgrading the HVAC unit or replacing a roof that still has years of life, which many home buyers won't bat an eye to, mid-level remodeling gives better capital payback. Kitchen and bathroom appliance upgrades recover the cost and provide a payback with a maximum ROI of 70%-78%.
Setting the Stage
The Current Real Estate Market
Before contacting a real estate agent, the homeowners must educate themselves about the basics of the housing market. Since mortgage rates are rising (30-year fixed became 7.66% as of September 12, 2023), homeowners are waiting as they fear a low yield after a house sale. However, Seth Williams, Team Leader of a Boston-based real estate company, suggested otherwise:
While experts project mortgage rates will gradually fall this year as inflation cools, that doesn't necessarily mean you should wait to sell. Mortgage rates are notoriously hard to predict. And right now, home prices are back on the rise.

Seth Williams
As homebuyers are looking to avoid the economic uncertainty of the coming years, selling a house can still be profitable if the property is priced and marketed with professional help.
Understanding Your Motivation to Sell
Unless the owners have a set goal with their property, the realtor can't help but make poor choices. A realtor decides the priority level, negotiation terms, and listing duration depending on the seller's motivation.
For instance, if a homeowner wants a 1031 exchange, the broker must complete the closing deal of the new property within 180 days after selling the old one. Conversely, a seller who has already shifted to a new location prioritizes the revenue over the time it took to close the deal.
Assessing Your Property
Home Inspection and Appraisal
Although homeowners try their best to find flaws in their homes after clean-up and organization, their attachment and a lack of professional eye don't help much with assessment. Home Inspection and appraisal are pre-listing activities for the seller, which they do to assess the fair market value, build an accurate seller's disclosure, and repair the faulty parts to boost the price.
Identifying Necessary Repairs
Upon receiving the appraisal and inspection reports, homeowners should identify repairs that raise the property price, especially in the coveted zones: kitchen, bathroom, and master bedroom. If the home has structural damage or needs a major mechanical repair, getting these done before the home is listed, or certainly after a buyer is involved, is crucial.
Decluttering and Depersonalizing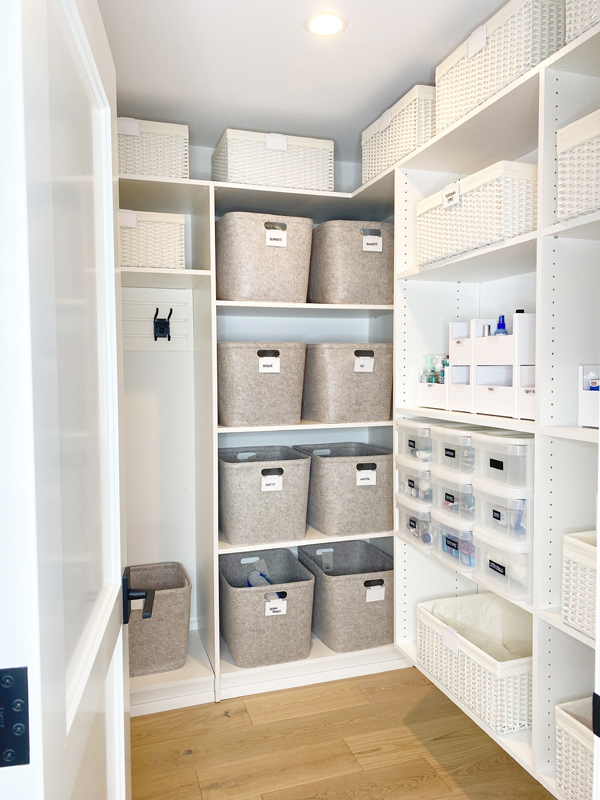 Photo from Orderleigh Home
No one would go through an online listing with a master bed with overspilling clothes and a tacky living room full of pet toys, memorabilia, and decorative pieces. A professional organizer can neatly clear out personal items to a storage unit or an unused house space and organize all corners, costing an average of $507.
Budgeting for the Sale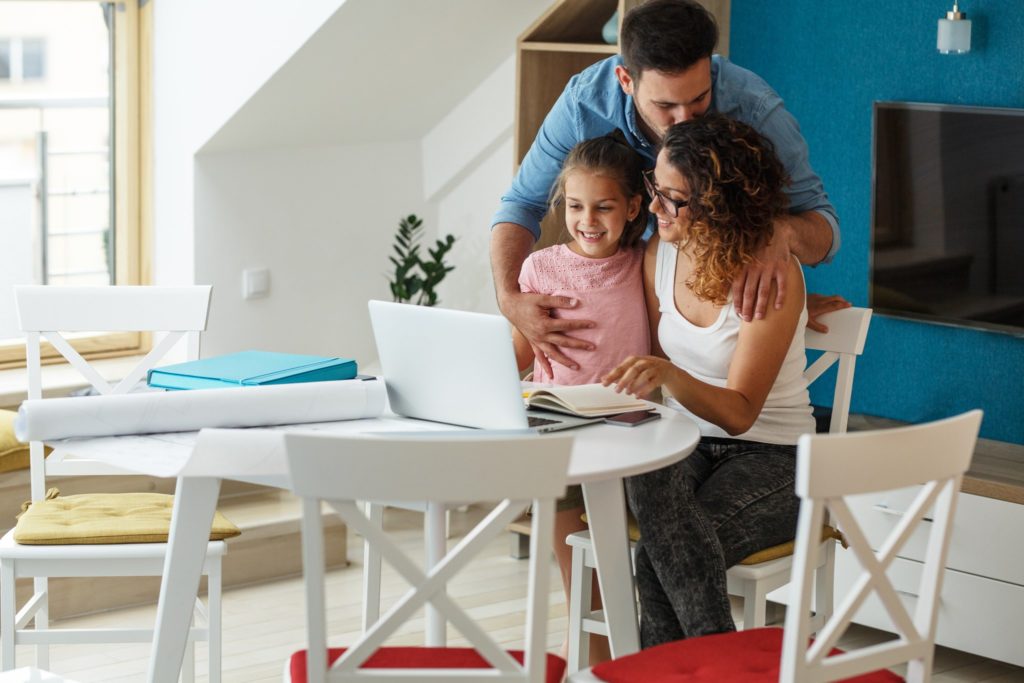 Estimating Costs
Selling your home is not an inexpensive venture. Cost estimation for various purposes (staging, marketing, inspection, improvements) will help homeowners determine spending priorities and guide the professionals accordingly. Also, Realtors can provide feedback on which home improvements add to the home's value, or make the home easier to sell.
Allocating Funds Wisely
Rather than installing unique floor tiles in the foyer to attract buyers or using inexperienced home inspectors and organizers, funds should be distributed to licensed professionals. Extravagant upgrades might attract a few customers, but the seller is set to cause massive losses if the overall home appeal is negative and there is no one to negotiate the prices.
Curb Appeal
Landscaping and Gardening
As prospective buyers have a penchant for tidy yards (front and back), sellers must remove the weeds, mow the lawn, and add a few decorative pieces of garden furniture. If the porches are barren, potted flower plants should do the job.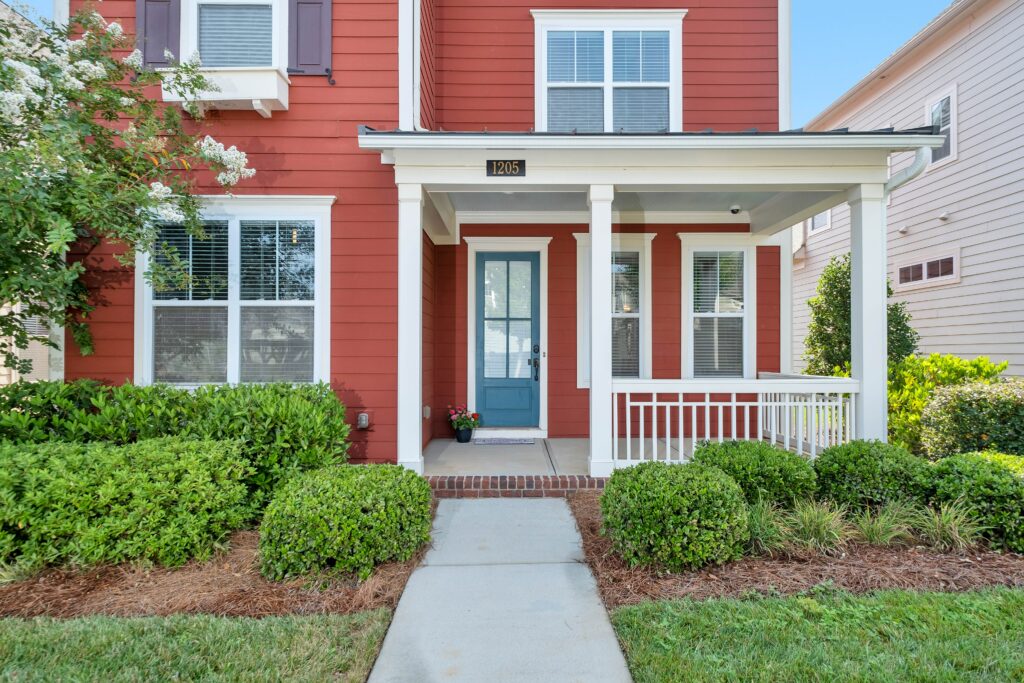 Photo from Zac Gudakov
Exterior Maintenance and Repairs
At a glance, a home for sale should have a well kept exterior sans rotten wood, pest, and gutter spills. Also, the owner needs to fix an uneven driveway and broken decks.
Power Washing and Cleaning
According to the NRA, power washing can increase house prices by a maximum of $15,000. Since most houses have curves, cavities, and unique geometric patterns on the exterior, only the pressurized water power from washing can clean all the dirt, algae, and debris collected over the years.
Interior Upgrades
Fresh Paint and Color Choices
A customized bubble-gum pink room or a moody black living room can make a prospective buyer run away from a house. Using neutral shades (white, beige, pewter gray, ivory, etc.) will turn a place chic and brighter. The interior painting can cost around $952- $2,975, depending on the house size.
Flooring Renovations
Contrary to popular belief, flooring renovation can be cheap, especially if you avoid hardwood or ceramic tile. Instead, look to a luxury vinyl plank or rigid vinyl plan for a beautiful and 100% waterproof option.
Kitchen and Bathroom Enhancements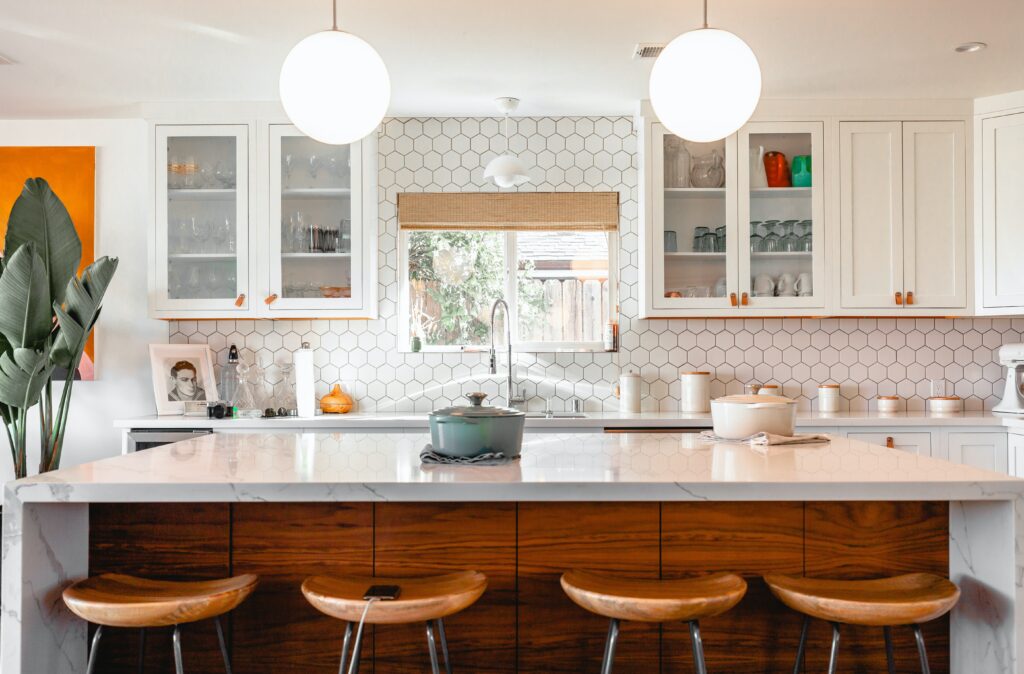 Photo from Roam in Color
Clumsy and filthy kitchens and bathrooms are often the deal-breakers for a house. Apart from upgrading the appliances and professionally cleaning the toilet and tubs, changing the backsplashes and other low-cost kitchen upgrades can really help spruce up these zones.
Lighting and Fixtures
Changing cold white light bulbs to warm yellow lights instantly elevates a place. Also, hanging pendant lights and rattan shades liven up a space. In case you are on a tight budget, spray paint the light holders and fixtures in golden color to bring softness to a room.
Staging Your Home
The Importance of Home Staging
Since 81% of buyers' agents suggested that home staging draws potential buyers to a property as they can imagine living there, staging is vital for a home sale. Also, a well-staged house stays fewer days in the market, and buyers are willing to pay more than similar residential properties.
DIY vs. Professional Staging
If you are a tidy person with a knack for home organization, your staging might work. However, pros work better as they can anticipate client's needs and interior trends.
Furniture Arrangement and Decor Tips
Keeping the furniture and decor to a minimum will let the house shine while allowing the buyers to understand its true potential. Unlike a lifeless showhouse, Fresh flowers and a living room with a circular arrangement are two great secrets to making a property home.
Professional Photography and Videography
Hiring a Real Estate Photographer
No matter how good your cellphone is, an amateur photo can turn the most beautiful house into a haunted one. You can find a professional real estate photographer through SNS, but selecting someone with the realtor's suggestion is wiser.
Preparing Your Home for the Photoshoot
Once you are done with staging and organizing, take pictures with your phone first to check for additional problems. Fix the untidiness, and your home will be ready for the shoot.
Utilizing Virtual Tours
Suppose a physical home staging stretches the estimated cost or the owner has relocated and vacated the home. In that case, realtors might suggest a virtual one- costing a fraction of the expected amount. Virtual Tours attracts a broader pool of buyers thanks to the different styling options and personal modifications.
Marketing Your Property
Creating an Online Listing
Using multiple listing platforms with the best interior and exterior images will ensure a quick sale as the property gets exhibited to a large demographic.
Crafting an Engaging Property Description
As an owner, crafting a compelling description is an essential step in preparing your home for sale. Be sure to feature each space's purpose, notable renovations over the years, and a floor plan to understand the layout.
Utilizing Social Media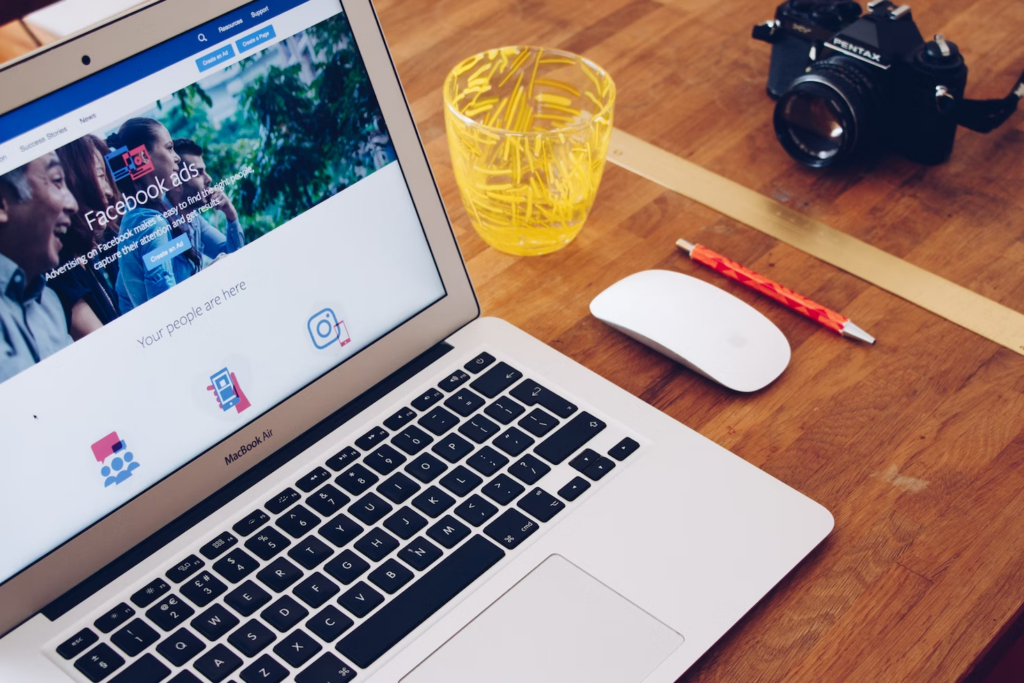 Photo from Will Francis
Social media can display a residential property to billions of people, be it Facebook marketplace, ads, or Instagram. Hashtags and influencer-driven marketing can sell a market in days.
Open Houses and Showings
Hosting Successful Open Houses
After the advertising, staging, and renovations, the homeowner typically stays absent at the open housing, and the realtor shows the house. Even though some owners prefer being present, the overly emotional attitude and clinginess can cause discomfort to the buyers.
Preparing for Property Showings
Ensure all the lights are on, faucets are off, and the curtains are open. You should freshen up the space with scented candles and fresh flowers while preparing snacks beforehand to show goodwill.
Safety Measures for Visitors
If the house has an unrepaired damaged zone (rotten wood, nails sticking out, wiring faults), let the visitors know- put up signs or verbally warn them. For families visiting with children, prepare a child-supervisor beforehand.
Negotiating Offers
Evaluating Purchase Offers
When assessing the offer, check if the buyer is willing to close according to your schedule or leave you hanging for months. It would be better to avoid such buyers and frequent open house visitors who wanted to haggle for the price directly to the owner- instead of the real estate agent.
Counteroffers and Negotiation Strategies
Since a home appraisal and inspection gave you a walkthrough of the residential properties' ins and outs, don't lower the prices on the grounds of damage claims. Let the realtor negotiate with detailed information (about the structure, electricity, plumbing, roofing, etc.); agree to a counteroffer per the realtor's recommendation but add a time limit.
Acceptance and Next Steps
Once the negotiation is over, opting out for a third-party escrow account instead of the proprietor and buyer guarantees a secure transaction. The escrow account holder tracks all the paperwork and monetary action before deal closure.
Closing the Deal
Photo from Tierra Mallorca
Understanding the Closing Process
The closing process involves many activities: property title and document transfer, paying the closing costs, vacating the residence, giving the buyers a final walkthrough, etc.
Preparing for the Closing Day
Saying goodbye to a home can be overwhelming for the homeowners. Gradually moving or letting go of the house items while working with a checklist (e.g., handover of warranties, documents, keys) approved by the realtor will make the closing day less painful.
Common Closing Challenges
Plenty of things can go wrong right before the closing: the buyer's mortgage can get disapproved, misspellings or errors in the deeds, and buyers back out from paying the closing costs.
Summary and Final Preparations
Recap of the Home Selling Journey
An extensive plan consisting of property assessment, strategic repairs, professional assistance, and budgeting leads to a profitable trade for the seller even when the market is slow. It's better to avoid DIY upgrades and start the sale without a realtor- professionals bring better ideas and a more considerable profit margin through advice and negotiation with the sellers.
Last-Minute Touch-Ups
Checking for valuable possessions at every corner of the home is necessary in the final moments. Once the homeowner is done staging, mending the interior and exterior, and finalizing the paperwork, they should leave a welcoming note for the new owners.
Selling a home is a big financial and sensitive task, which can go wrong in many ways and break the bank. Being well-versed in all the steps to prepare your home to sell as well as help from skilled real estate consultants smoothens the sale.