Home staging is the art of styling your home for the buying audience and deploying a few key home staging tips can help capture a buyers attention and sell your home at the highest possible price. Though potential buyers are aware your home isn't brand new, they're looking for a like-new space that reflects care, quality and cleanliness. Industry surveys show that staged homes sell faster and at higher prices than those that aren't, so the effort and minor expense invested in the process can definitely put dollars in your pocket at closing time.
Real estate agents often include professional staging services in their marketing package, and this can be invaluable in gaining an objective view of a home and grooming it for sale. To get an idea of what's involved in staging and a head start in preparing your own home, consider the following home staging tips from staging professionals.
Home staging tips for exteriors
Drive by: Grab a pad and pen, hop into your car, and do a drive-by viewing of your home's exterior. What do you notice first: a haphazard collection of family bikes scattered across lawns and walks, or a welcoming, tidy facade? Make notes on what needs to be cleared away, cleaned up, repaired and repainted.
Inspect: Follow with an interior tour of your home, taking a step back from your usual traffic patterns to note the dominant features of every room, planning touch-ups to make the best shine.
Be nosy: If you've been home-shopping yourself, do a little research during visits to open houses and model homes. Take note of the staging: what's displayed and what's not, the extent of furnishings used, and how architectural elements are highlighted.
Home staging tips for interiors
Clear clutter: Begin the home staging process by clearing away the personal clutter, including everything from paperwork to photos to collections. Remember that the potential buyer needs to visualize themselves in the space, and your particular brand of lived-in may not match up with theirs (you could also end up making a negative connection by reminding them of the clutter clean-up that awaits them back at their current home).
Check furniture flow: Edit furnishings for the kind of just-right balance that would suit Goldilocks. There needs to be enough in place to suggest proper scale and capacity within each room, but not so much that traffic flow is hindered and architectural elements are obscured.
Tone down: Neutralize walls and floors to create a backdrop for buyer imagination. Replace patterned wall coverings with off-white paint, and install low-grade tan wall-to-wall carpet.
Tidy up: Clean, clean, clean! Ensure that every inch of your home sparkles for a fresh, welcoming appearance, from ceiling cobweb hideaways to windows to floors. After all, soap is cheap.
Clean smell: As part of your cleaning program, address and banish odors resulting from pets, cooking, smoking and the like. Anything offensive or even the least bit memorable will override all your efforts in the visual department, so don't underestimate a buyer's sense of smell.
Fix it: Amp up your home staging program by touching up interior trim, repairing or replacing inoperable hardware, and making sure all light fixtures are clean and loaded with brand-new bulbs.
Reduce art: Limit wall decorations to fewer and larger pieces of artwork, again keeping a subtle, neutral look in mind (this is no time for dramatic artistic statements). Also include a few strategically placed mirrors to expand the space and reflect its best assets.
Accessorize sparingly: When re-accessorizing rooms with pared-down selections from your collection, remember the rule of threes to create pleasing, uncluttered groupings of items. A few plants placed within main living areas can also add welcome vitality.
Clear garage: Garages are a big bonus space for new home buyers so make sure yours can be seen. Clear away corner cobwebs, sweep floors, dust surfaces, and pack up any straggling tools and project materials.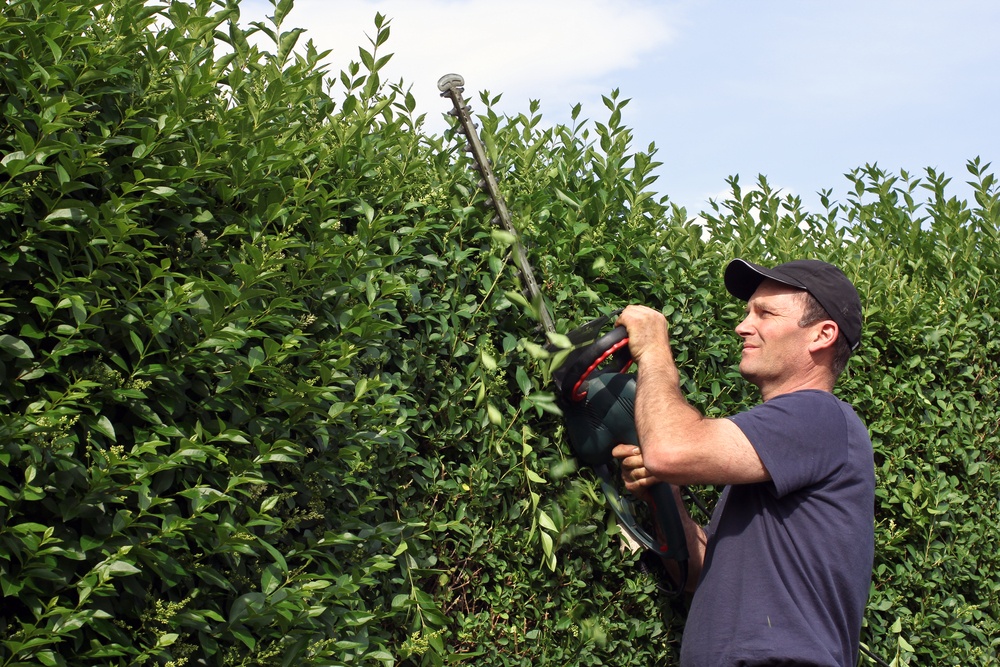 Home staging tips to increase curb appeal
Green scene: Lush landscaping is one of your home's best exterior assets at selling time, and according to the Professional Landcare Network, it can add as much as 15 percent to property value. So get out the mower, fertilize all turf and plantings, weed diligently, and add seasonal color to flower beds.
Gardens: While you're in the garden, apply the same staging eye you did indoors to any outdoor accessories. Large, idiosyncratic sculptures can be off-putting, and too many garden ornaments can add up to clutter rather than whimsy. Also ensure that water features are clean and operable, as their look and soothing sound will contribute positively to exterior impressions.
Pack up: Stow away all athletic equipment, gardening implements and surplus furniture, and neatly coil and rack hoses.
Touch up: Touch up trim and other exterior surfaces as needed, and repair any loose or damaged shutters and ornamentation.
Clean up: Clean windows and operable, sparkling lighting fixtures will both reflect positively on your home, so make sure they're on your to-do list. Soak up any driveway oil stains, and sweep away grass clippings and other debris.
First impressions: Finally, create a grand and welcoming entrance with a perfectly swept walk, freshly painted door and trim, polished hardware and address numbers, tidy doormat and a few pots of colorful blooms on the front porch.
Remember that people aren't buying a home, they're buying a lifestyle. If they can't imagine themselves in the home because it's cluttered, dirty, or in poor mechanical condition, the home becomes much harder to sell.