Painting a Patio Rug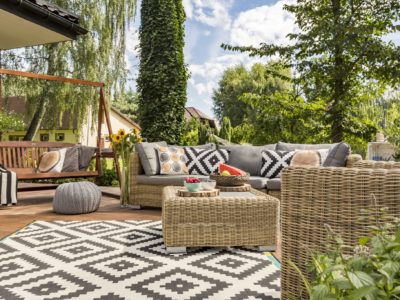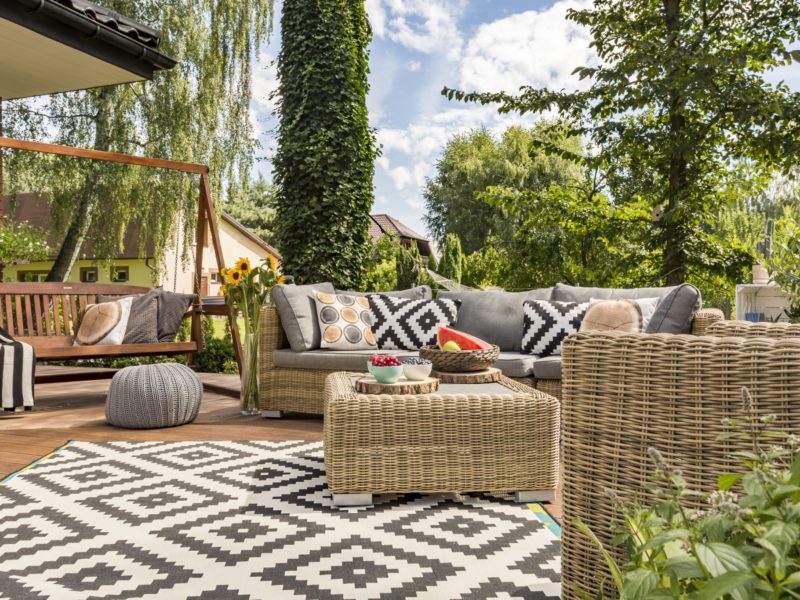 Anna Sattler asks,
I love the idea of a weatherproof rug for our patio but the designs are limited. Any ideas?
Our Answer
Why not try painting a patio rug in your exterior room? By painting a rug, you can create an interesting decorative element that stands up to the sun and rain. To do this, you'll need a good oil based primer like Kilz and concrete floor paint. If the color choice is limited, you can tint concrete floor paint to any color you need.
To create the rug, first prime and paint on your base color and allow to dry well. Then, lay out a design or even just a border using rug stencils or patterns which are available at your local craft shop. Make sure you wipe the stencil between each use and use a brush that is not too wet.
To add a fun tassel edge to your painted patio rug, pick up a tassel stencil as well. Paint the tassels in a lighter shade first. Allow to dry well, and then use a darker color and off set it from the first round with the stencils. This will create a realistic shadow effect. Be as creative as you like and as colorful as suits your tastes.
Related Posts
Related Podcasts